As we head towards the end of our annual season at Ruckomechi, manager Edmond Mudzimu reviews the area's remarkable winter safari offering…
We are in the last quarter of our Mana Pools season, a season that has seen many thrills; an amazing season that has been invigorated by a new political dispensation welcomed by the many across the world who care deeply about this beautiful country.
This year we redefined ourselves as a people, and we took the opportunity to claim our rightful position in the area of travel and ecotourism. It's a story for another day to write about Zimbabwe, but about Mana Pools and the Zambezi Valley I can blow my own trumpet, and say what a cracker 2018 has been. A season that has just flown by while we were engrossed in the splendours of the valley; a year when I have personally answered more questions than ever about the country, its people, its cultures and our diversity, our country as a destination, the direction we are headed, our hopes (our renewed hope) and our few fears.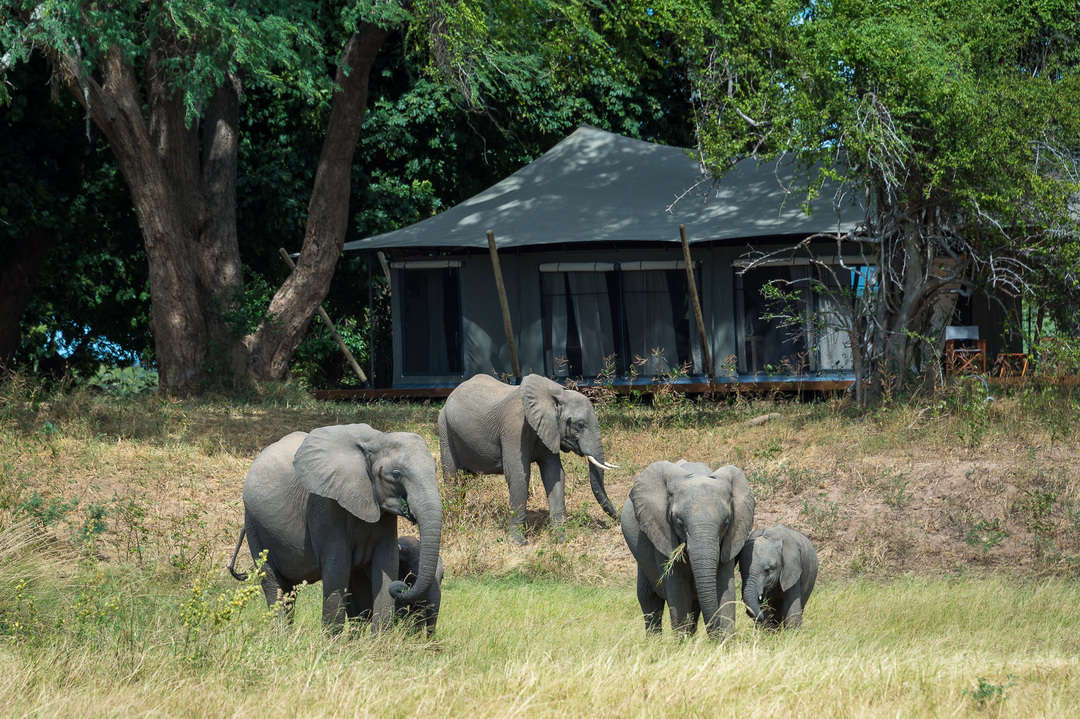 After we in the camps had literally been crying for many decades, 2018 will be remembered as the season that saw the return of good partners in travel, along with long lost relatives and friends, new players in the industry, as well as expansion and diversification among existing players. We have seen an influx of guests – those coming back to the country to visit friends and families, and bringing along children sired outside of Zimbabwe, but all feeling proud to be back on home soil. We had many guests coming into the country for the very first time too – all in all, a mixed calabash of nationalities, but all agreed on one thing, the vibe flowing through the veins of the people wherever you went: positivity, calmness, beauty, splendour… and renewed vigour.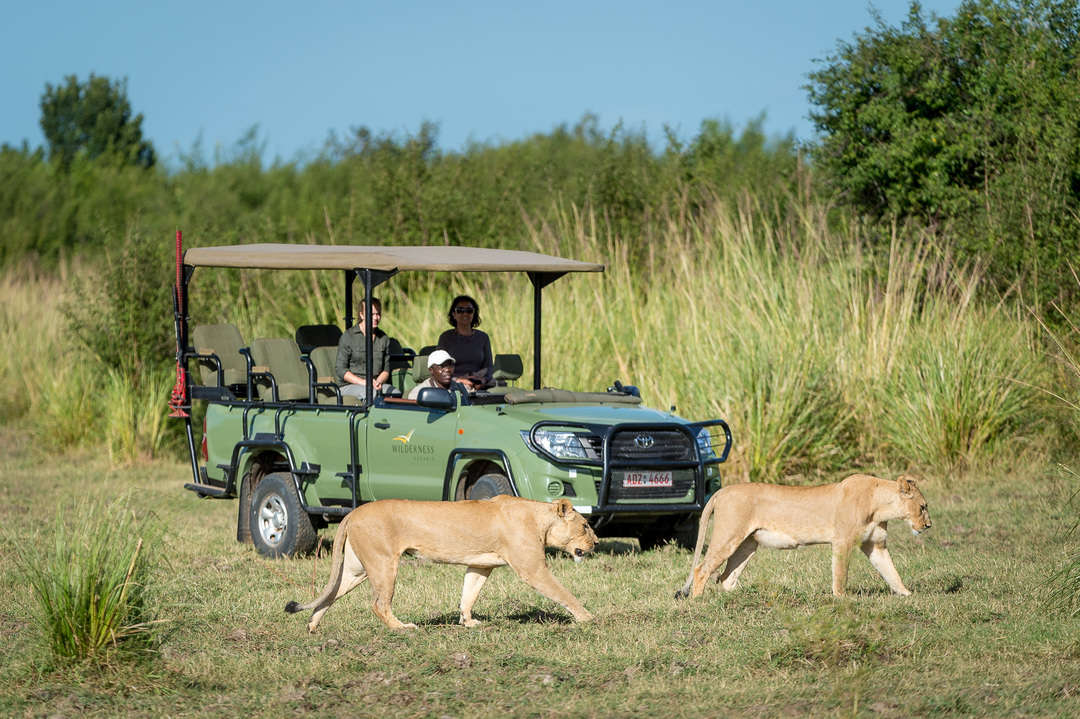 For the Ruckomechi Concession in the Zambezi Valley, this season was surely blessed by the gods of this sprawling land. Almost daily we have seen lion and usually elusive leopards, not to mention herds of buffalo and elephant, to the point where we have almost run out of songs of joy and praise.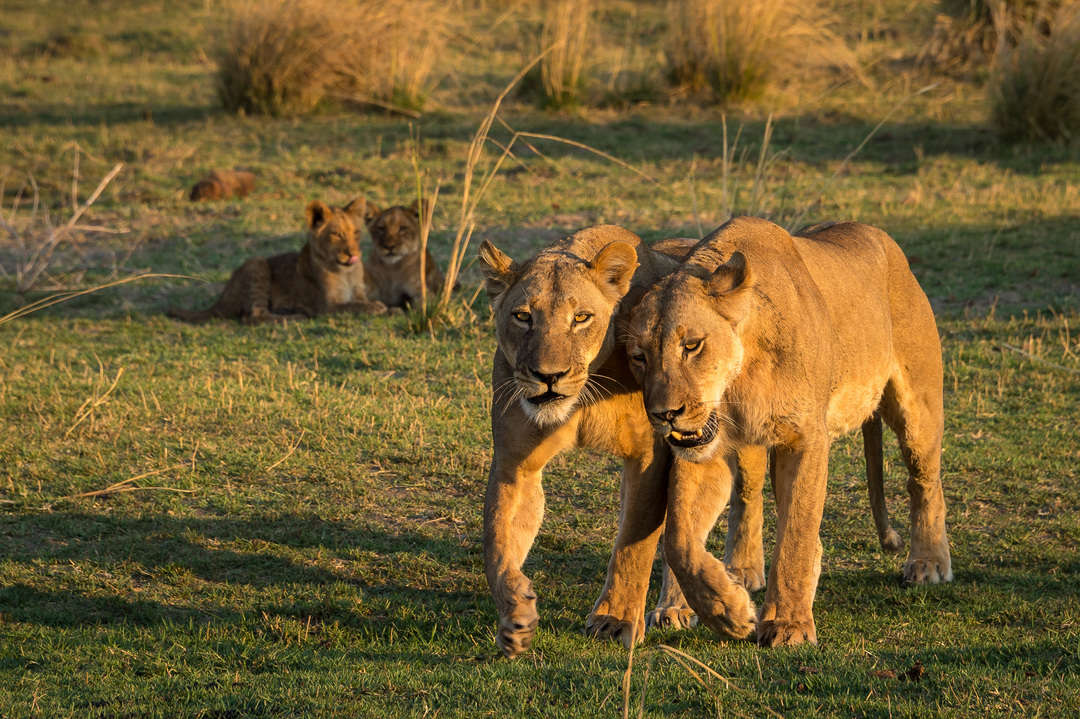 We know the cats so well many have been named, including Lazy Larry, Gallivanting Gary and Scruffy Mohawk, members of our coalition of male lions. Leopardo DiCaprios (leopard, of course) are plentiful, with some taking up residence at Little Ruckomechi, and patrolling the camp almost every night, where evidence of the events of the night are there for everyone to see in the mornings, as the cats use the pathway from our guests' tents through the main area to the swimming pool area, routinely walking past Tent 2 through to Tent 4.
A grumpy old hyaena has also found a lovely home around our camp, which he patrols every evening, occasionally bringing dinner to a halt. A few weeks ago Grumpy had the good (and then very bad) fortune of cornering an impala that came through camp at full speed and dived into the river. For fear of the crocodiles, Grumpy would not follow his prey into the knee-deep water, but hung around hoping the shell-shocked and shaking impala would come out of river to sprint for dear life again. But the night belonged to the Crocodylus niloticus of the Zambezi, and right in front of our eyes, in full view of the hyaena, one huge monster enjoyed dinner delivered on a silver platter, served by Grumpy, who went away cursing his spirits for teasing him, and then deceiving him at the very last minute. This I witnessed myself at Little Ruckomechi.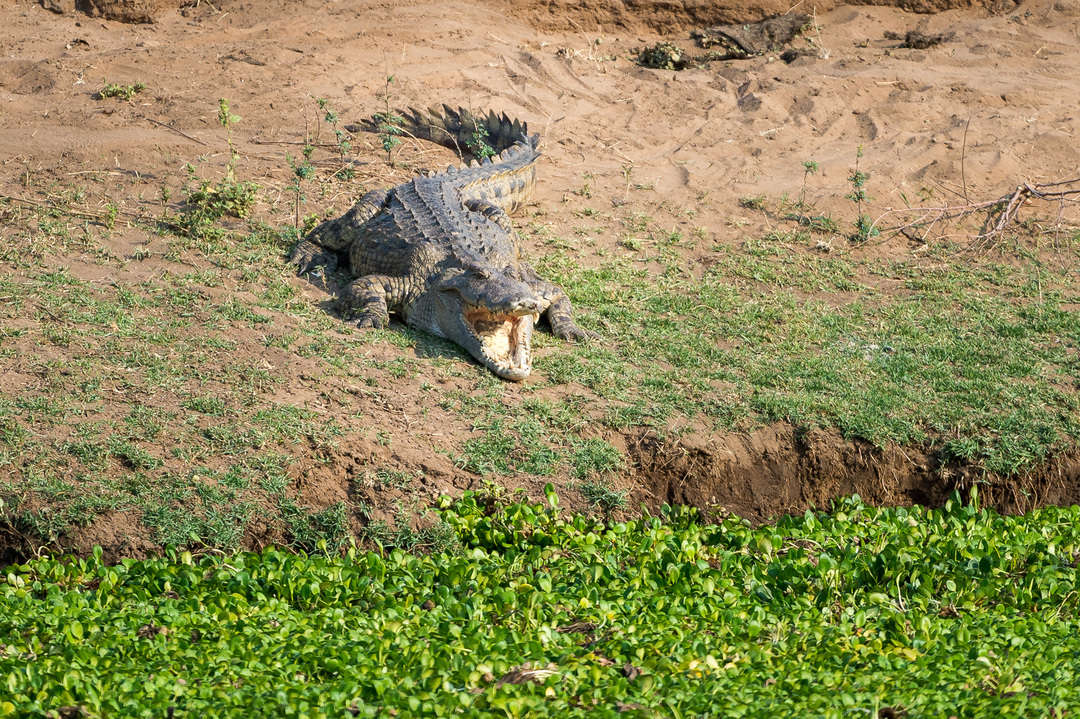 Just a few other highlights included seeing a pride of lion cornering a big male baboon in broad daylight, and making him a tasty addition to their brunch. Another time, four female lions chased a male leopard at Ruckomechi one dinner time; once out of danger, the leopard casually 'posed' for moonlit pictures in the main area before padding over to Tent 8 and heading up a tree to eventually ambush an impala, much to the shock and amazement of the sleeping guests in the tent, who had no idea that right outside their room was a leopard waiting to pounce.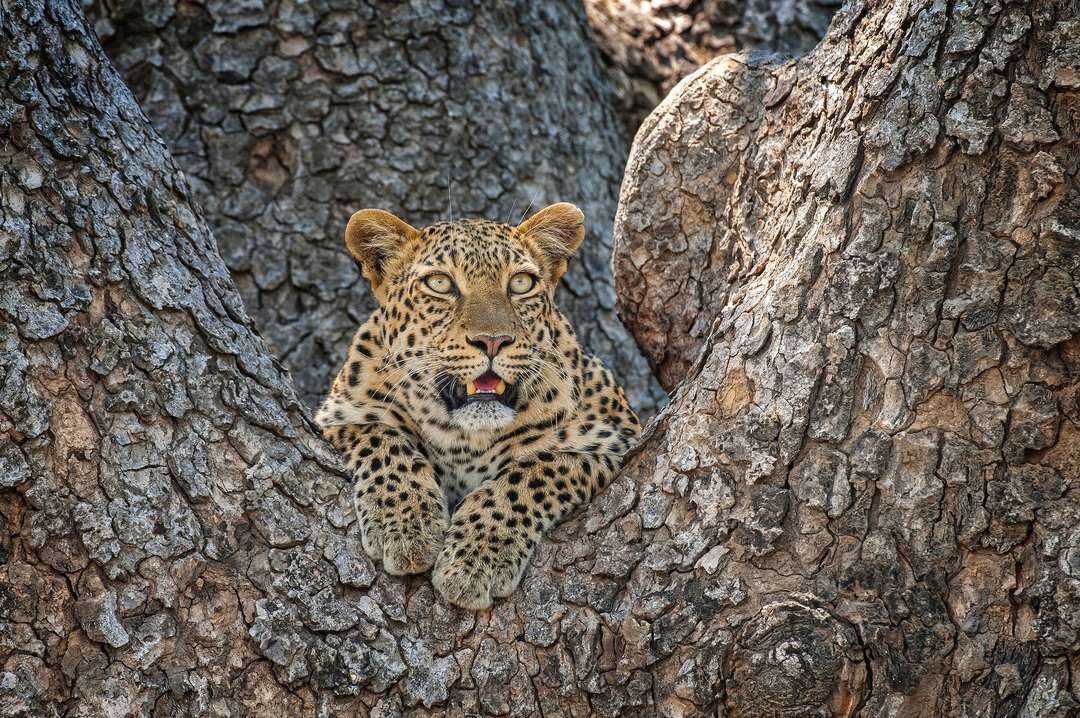 And as fate begets fate, out of the blue, or rather, the dark night, a clan of hyaena heard the commotion and upon investigation found the leopard with his fresh kill. A Game of Thrones scenario quickly ensued and the opportunistic hyaenas outnumbered and out-muscled the leopard, to win its trophy. Such has been the order of our season so far.
Winter has come and gone, and in camp we have changed to our summer menus. And with the temperatures heating up, so have the sightings, including frequent visits from a mischievous honey badger friend.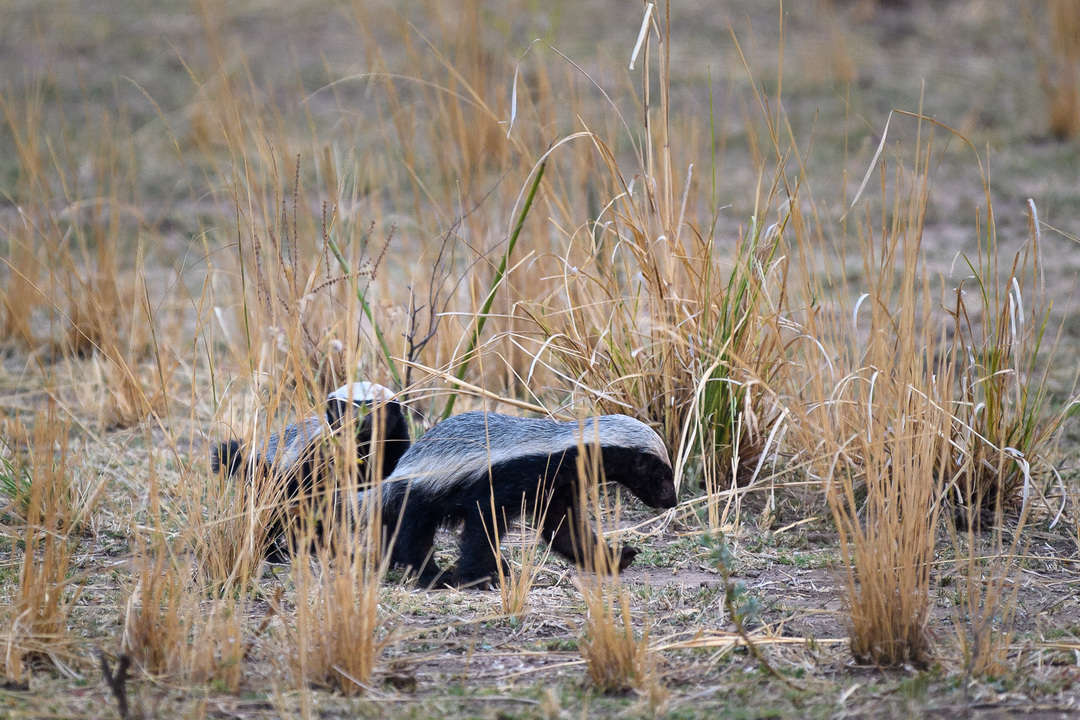 Not long ago we encountered a pack of six adult painted dogs with seven puppies that had recently emerged from their den; they were on the hunt and took down three impalas – a great meal for their big family with its great appetite… a most welcome sight since we had last seen them around here a while ago.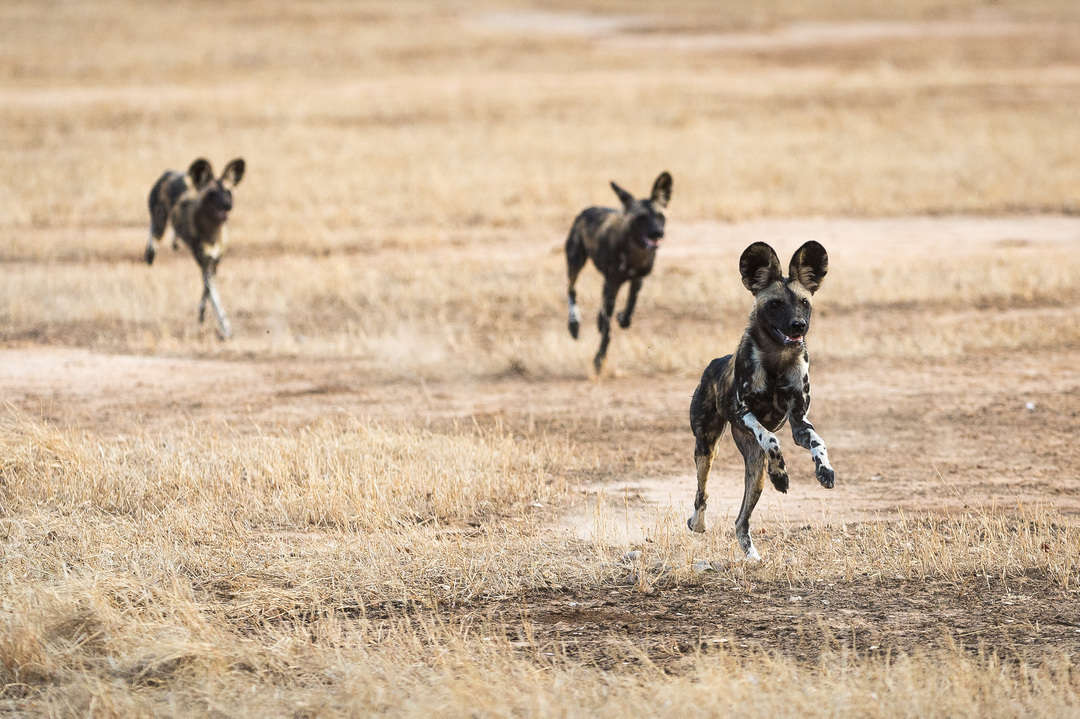 Guests have been spoilt for choice with game drives, river activities or just relaxing in camp on the outings menu. From the main area of their tents, guests while away the time watching the elephants feeding on the abundance of ana pods, or wallowing in the river right in front of them, while the younger elephants keep guests entertained with their playful antics. Then a little later the fiery sunset takes centre stage, offering great photo opportunities from any point in the concession.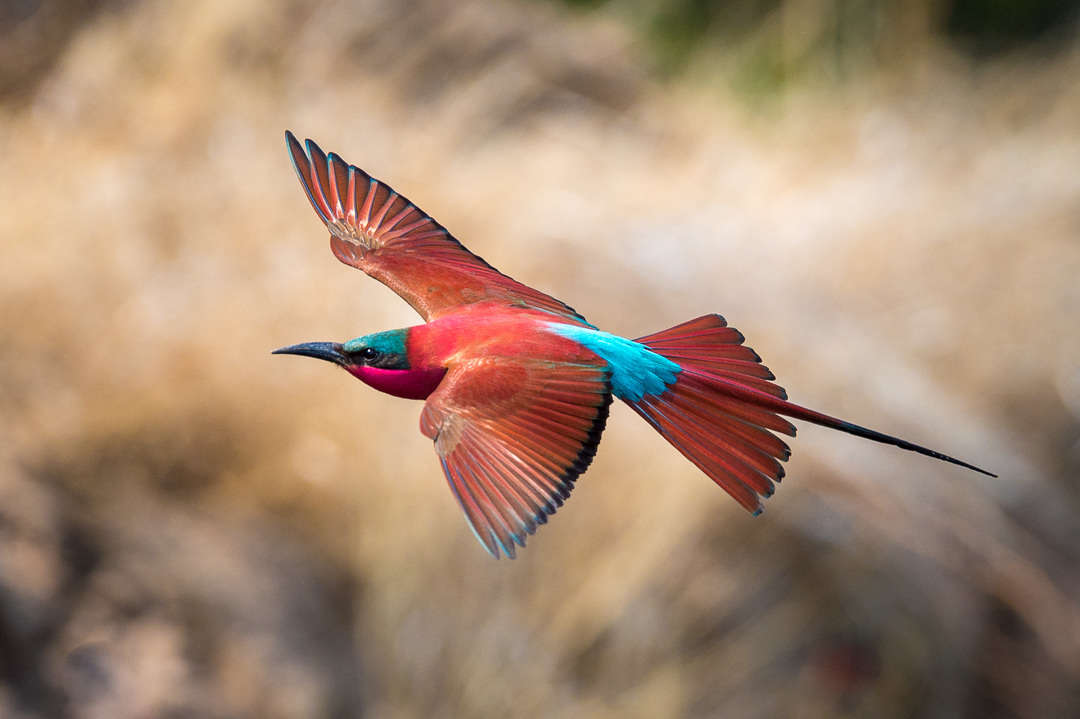 Of course, no Mana Pools experience is complete without an excursion on the river. With the high temperatures, fishing has become an unmissable activity. Tiger fishing is at its best now, whether morning, midday or afternoon, drawing people from all over to try their hand at landing the legendary fighting fish of Africa. Besides fishing and canoeing, the other unmissable highlight of the river is back, in the form of the gorgeous carmine bee-eaters, and no boat cruise is complete without visiting the impressive colonies scattered along the banks of the river.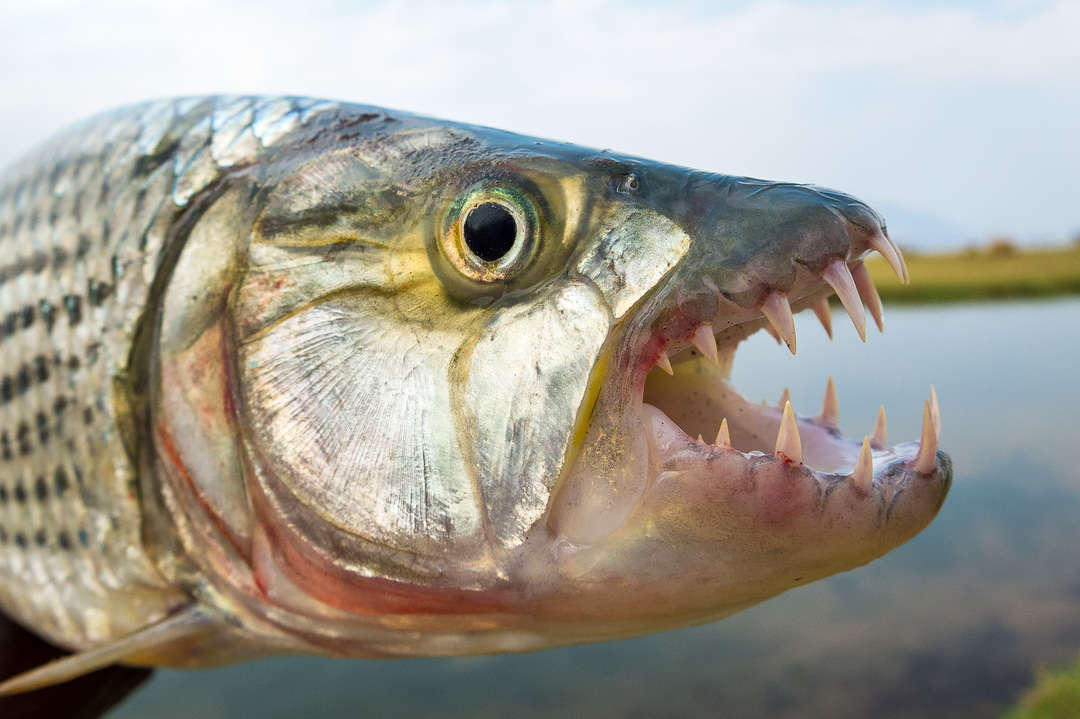 A personal highlight has been the unusual increase in numbers of eland at Ruckomechi. This particular season has produced amazing sightings; unusual also has been their behaviour – from skittish and uncooperative (photographically) to relatively relaxed. Hopefully a good sign of successful habituation. Ever reliable are the usual kudu, also being seen in great numbers – and oh-so-lovable they are.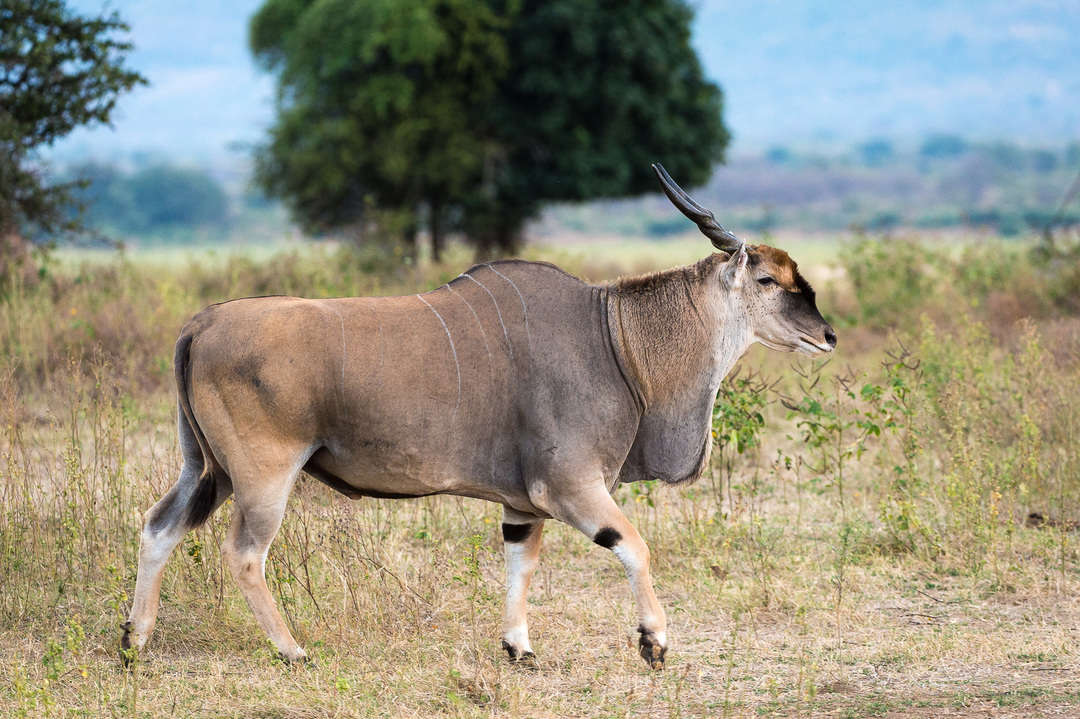 The Zambezi has been at its highest for the past two or three years due to maintenance at Kafue Dam and power generation at Kariba (owing to high demand for electricity during the past winter period). This has been a real blessing as we can now access some of the lovely channels that we have not dared to try in the last few seasons.
As we head towards our season finale guests have much to look forward to in terms of wildlife sightings and camp experiences.
Hoping to see you in MANA POOLS, our MANA POOLS, our HERITAGE!
Photographs by Dana Allen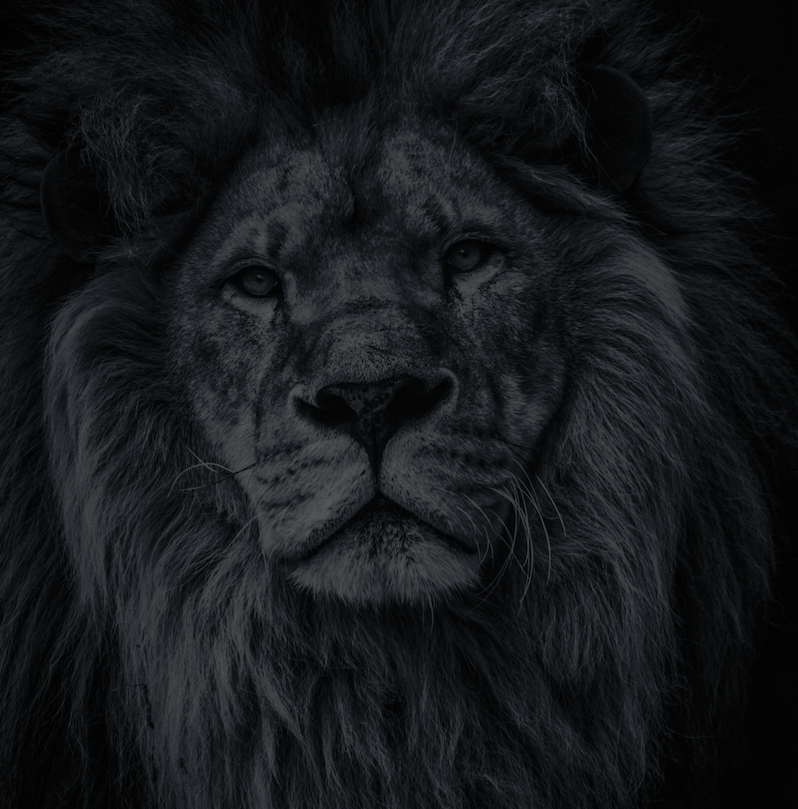 Let's plan your next journey
Ready?
When we say we're there every step of the way, we mean it, literally. From planning the perfect circuit, to private inter-camp transfers on Wilderness Air, and easing you through Customs. We're with you on the ground, at your side, 24-7, from start to finish. Ready to take the road less travelled? Contact our Travel Designers to plan an unforgettable journey.