An Interview with Alex Chaplin, Wilderness Safaris Namibia Operations Manager
Climbing the 300-metre red dunes at Sossusvlei…floating over the Namib, the world's oldest desert, in a hot air balloon…'fairy circle' dinners, cultural campfire evenings, river oasis lunches, day and night nature drives, eco walks, star gazing and more? Sign me up.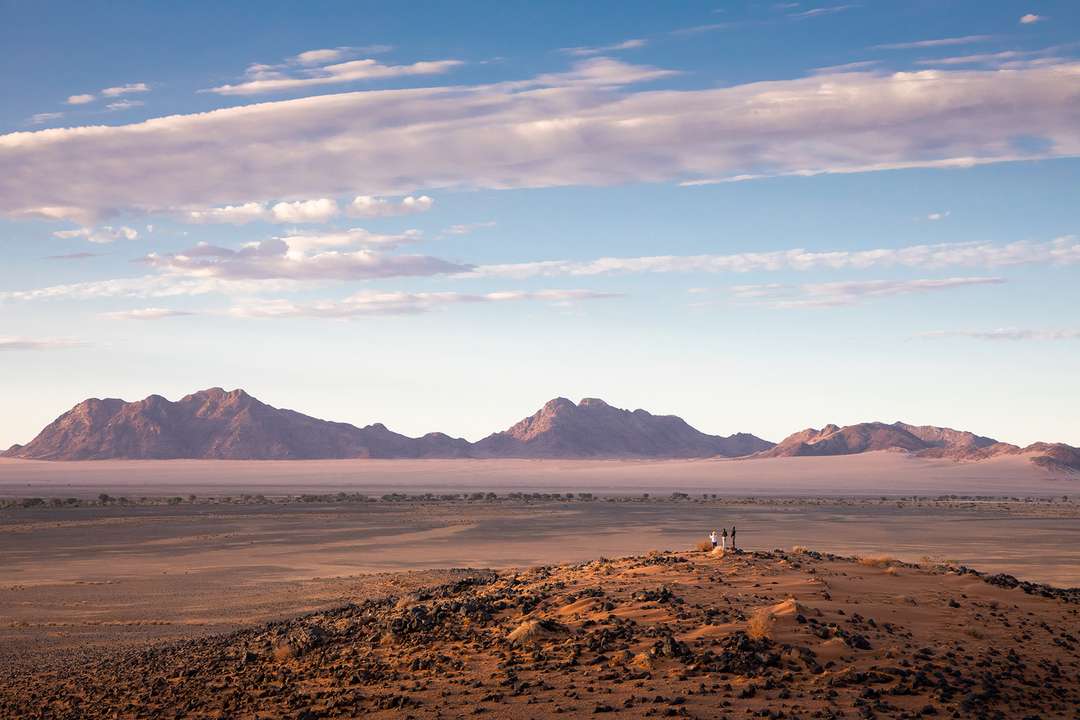 Little Kulala, Wilderness Safaris' newly refurbished camp in Namibia's 27 000-hectare Kulala Wilderness Reserve (KWR), entices with its adventures. Yet along with all the activity it offers a vast amount of space, arresting landscapes, and peace. The ultimate pristine wilderness. You can't get much closer to the renowned dunes of Sossusvlei and the haunting panoramas of Dead Vlei, accessible through an exclusive-use gate.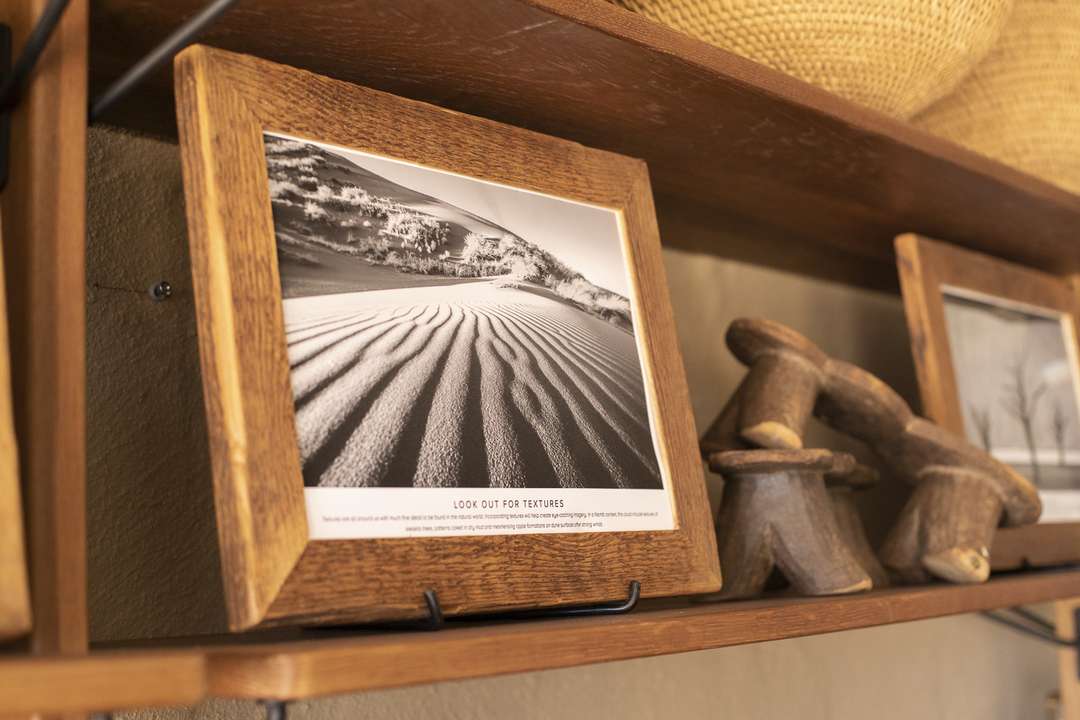 See the desert come alive on walks, drives, e-bikes, quad bikes, or from the sky. The Namib is deceptive, seemingly empty and lifeless – but appearances deceive. Nicknamed 'The Living Desert,' it supports an array of desert-adapted wildlife, including many tiny creatures not immediately visible. That's part of the magic. Taking the time, immersing yourself in nature so you're better able to see.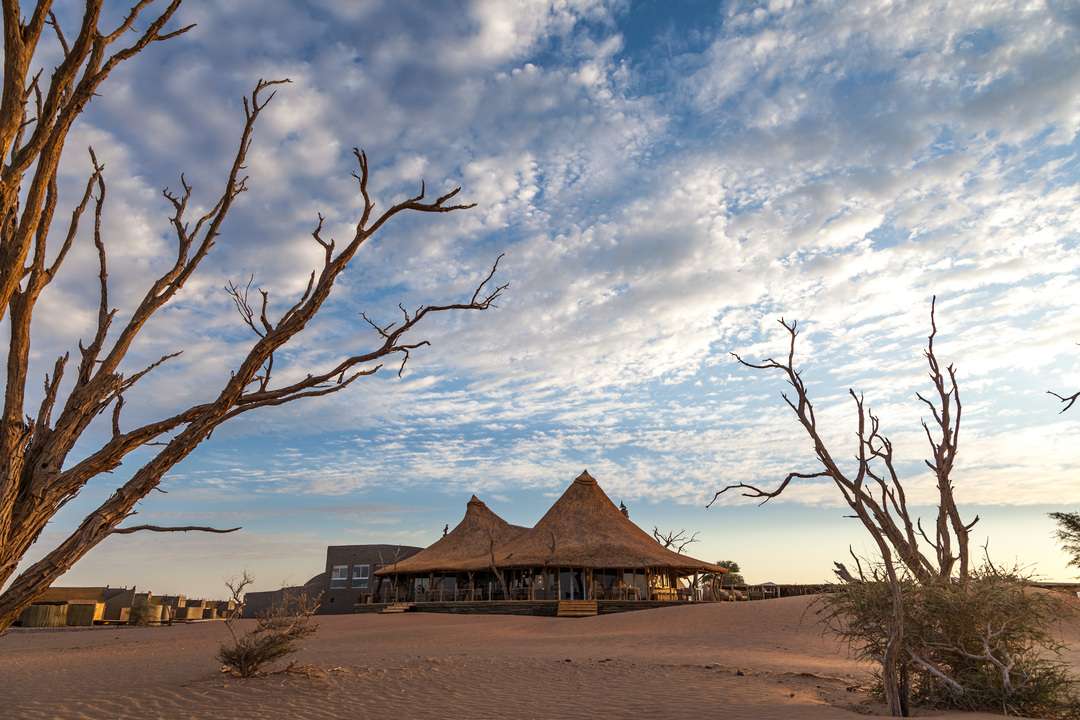 Just re-opened, the new Little Kulala in the ancient Namib awaits. Alex Chaplin, Wilderness Safaris Namibia Operations Manager, recently shared some of the camp's new and continuing attractions:
WHAT HAS CHANGED AT LITTLE KULALA?
The newly refurbed camp remains very similar to the much-loved previous camp, but there are some wonderful new additions, like the all-new 100% solar energy system which will power the camp.
The new camp has cleaner lines, a refreshed, more modern look and feel – with even more space and comfort to enjoy the incredible Namib Desert. The camp is all about celebrating the oldest desert in the world, not only bringing it alive, but showcasing its importance for our planet.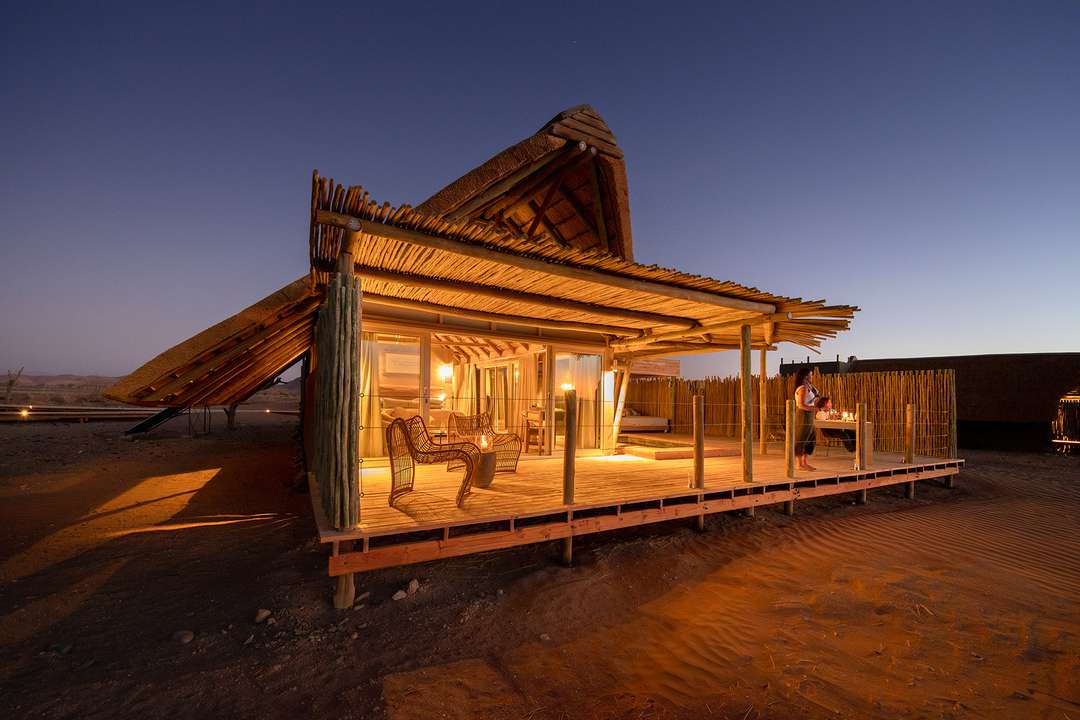 Each room's private rooftop area can now be utilised for sundowners, 'African tapas' and rooftop dinners, or star gazing. The room's shaded sala has a roll-out bed for siestas during the day or for sleep-outs under the stars.
Another exciting addition to the camp is the spa, a sanctuary where one can relax and be pampered after climbing some of the highest dunes in the world.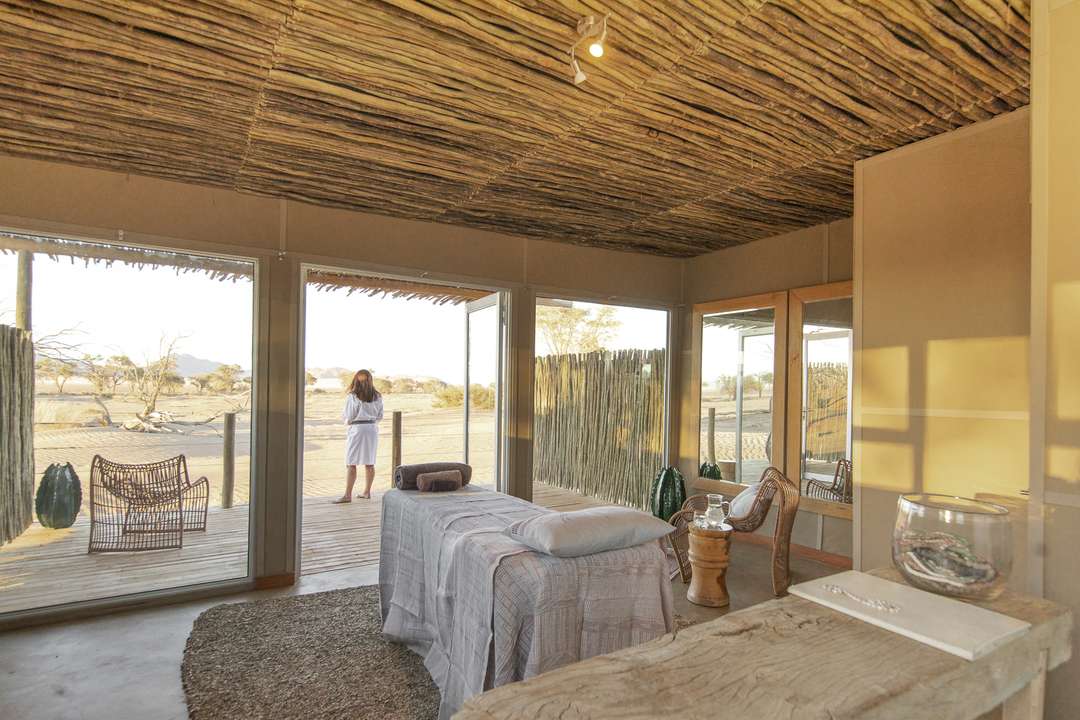 Little Kulala's most visible improvement is the installation of low walkways between all the rooms and the main area, making all areas easily accessible without intruding on the dune environment. Upgrades to room doors and windows ensure that desert views are even more spectacular. All the improvements will allow our guests to be truly blown away by the Namib's splendour.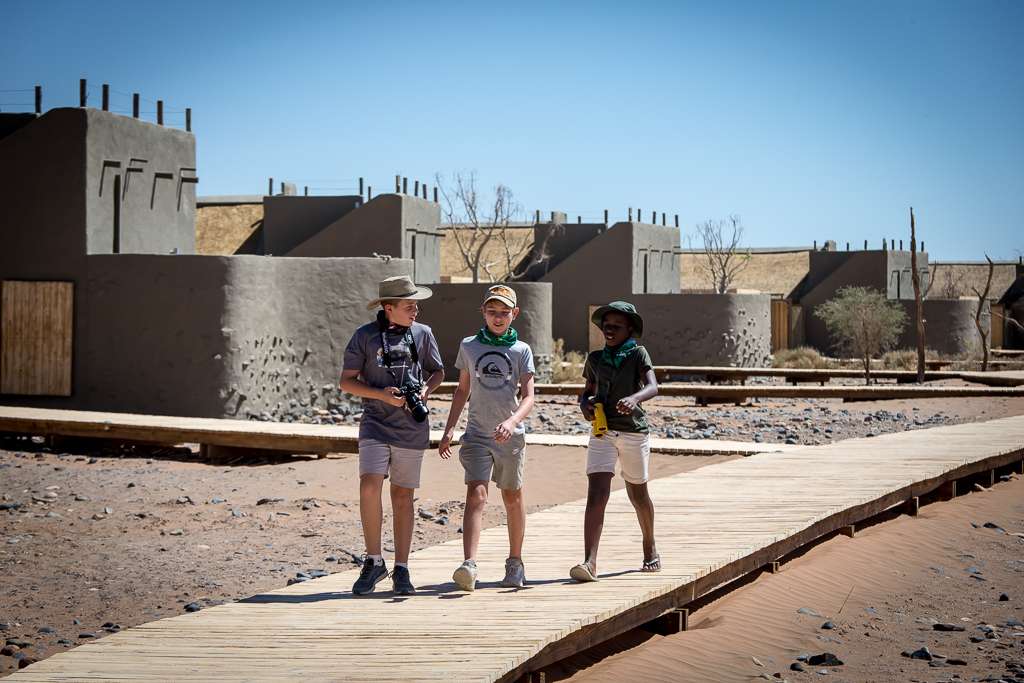 WHAT MAKES LITTLE KULALA'S LOCATION SO SPECIAL?
Given that Little Kulala is situated in the aeons-old Namib Desert, this has allowed time to shape the landscape, along with the unique and highly adapted fauna and flora in this exquisite environment.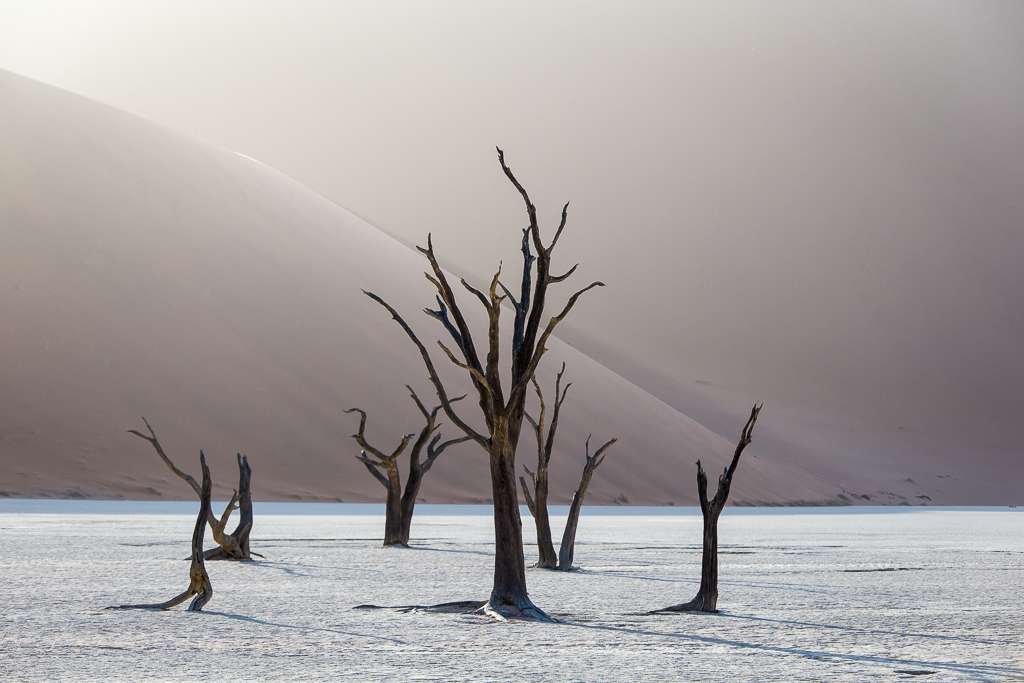 Visitors here have access to the Namib-Naukluft Park, through a private gate (accessible to Wilderness Safaris only) where one finds Sossusvlei and Dead Vlei, a unique part of the Namib Desert and among Namibia's most spectacular attractions. The camp's refurbishment has allowed us to adapt and enhance the guest experience to celebrate the Namib's geology, wildlife, natural beauty, space, amazing night skies, and other special features.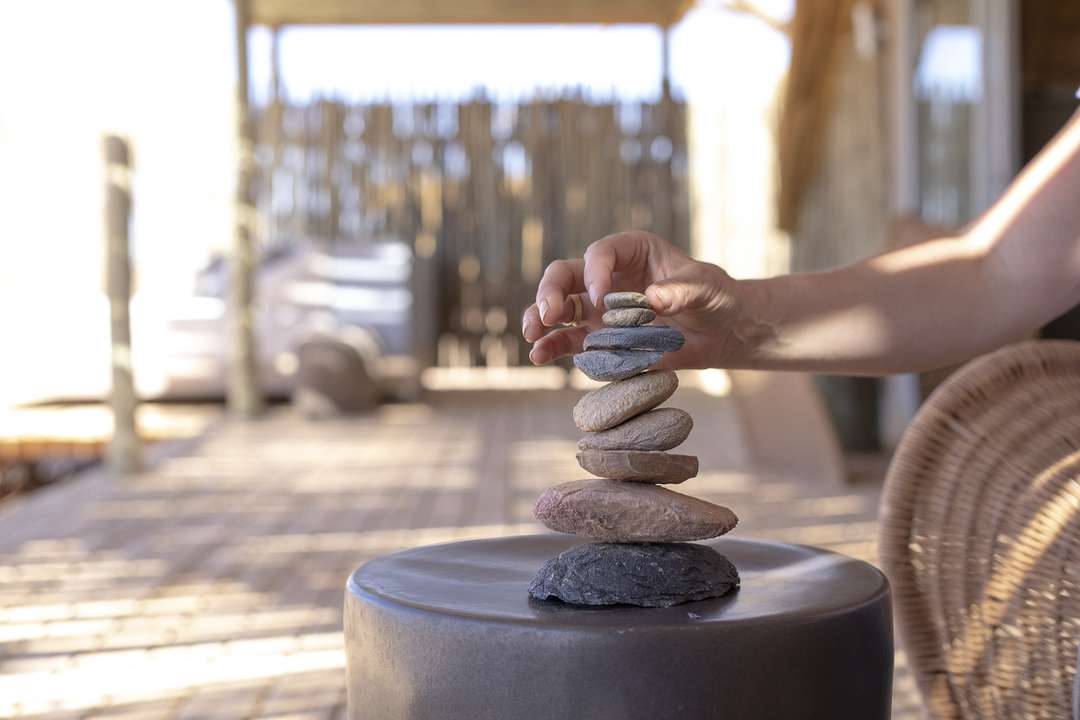 The Kulala Wilderness Reserve lies to the north of the Namib Rand area, and is a critical area for episodic movement of wildlife as they follow food and water for survival. The reserve forms the link between the extremely important major drainage lines of the central Namib Desert and the surrounding pro-Namib, and the major drainage lines of the Namib Sand Sea. This link, coupled with the existing biodiversity and hyper-adaptation of local desert organisms and plants, makes this reserve one of the Namib's most fascinating and important conservation areas.
WHAT GUEST EXPERIENCES DOES LITTLE KULALA OFFER – INCLUDING NEW ONES?
A new feature is a low-impact activity area for wellness, where guests will have the option of self-guided or guided walks (or runs) and e-biking. This section of our property is spectacular, exemplifying the diversity of this special place.
Among our activities are:
The Living Desert walk, focused on the small wonders of the desert-adapted wildlife;
Day and night nature drives;
Birding;
Excursions to Sossusvlei and Sesriem Canyon;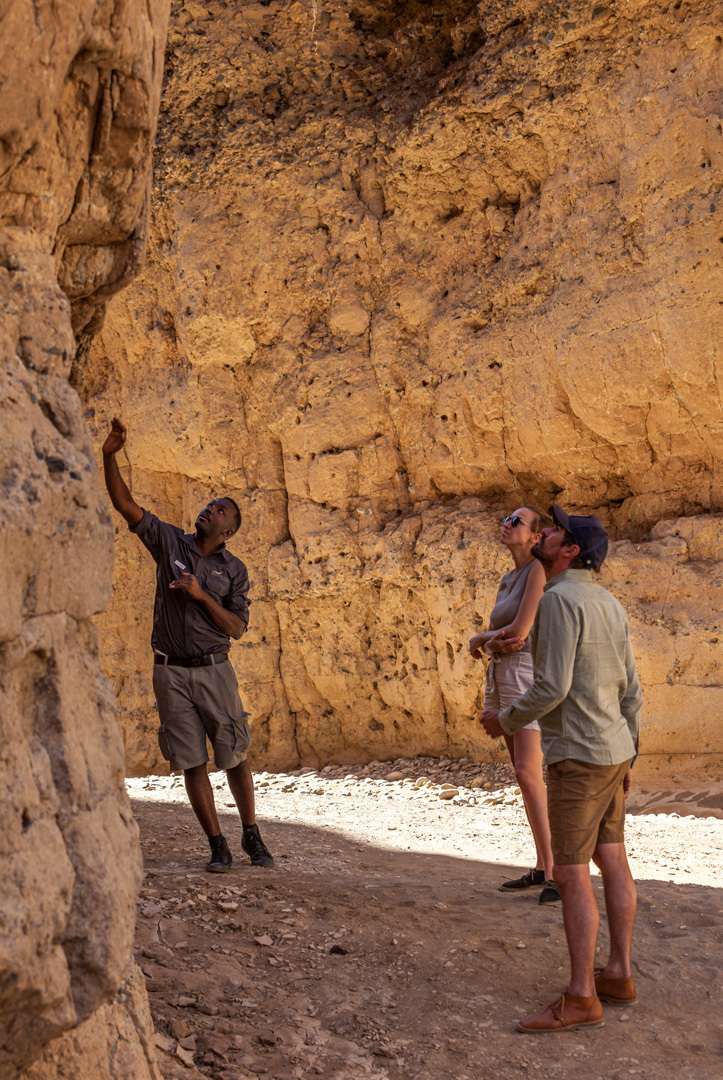 Scenic sundowner excursions;
The Black Mountain guided nature trail from camp (weather permitting and subject to guide availability);
Riverbed trails revealing Little Kulala's small fauna & flora (activities focused on geology, astronomy, and rehabilitation of the reserve with out-of-camp experiences);
Guided scorpion walks (weather permitting);
Pre-dinner and fireside discussions with staff about the area's geology and rehabilitation from the previous subsistence goat farming in the area;
Star gazing with a laser pointer (weather permitting and according to the lunar phases – not offered around full moon), as well as from your room's rooftop on a star gazing app;

Guided quad bike excursions (responsibly guided based on eco-sensitive fundamentals and restricted tracks), subject to availability (12 x quad bikes in total, with eleven for guests plus one for the guide);
Guided electric-powered fat bike excursions (subject to availability: 05 x electric-powered fat bikes in total, with four for guests and one for the guide);
In-accommodation massage treatments (at an additional cost);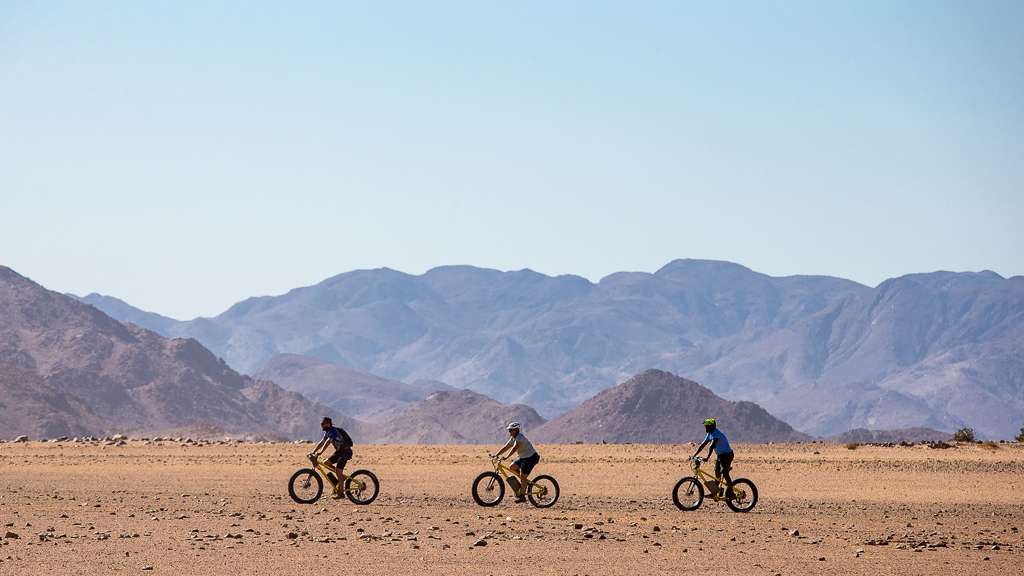 Wilderness Safaris and Olympus Photo Hub experience, where guests can use full sets of Olympus camera equipment and work on their landscape and wildlife photography;
Hot air ballooning over the Namib, ending with an 'Out of Africa' champagne breakfast in the desert (at additional cost).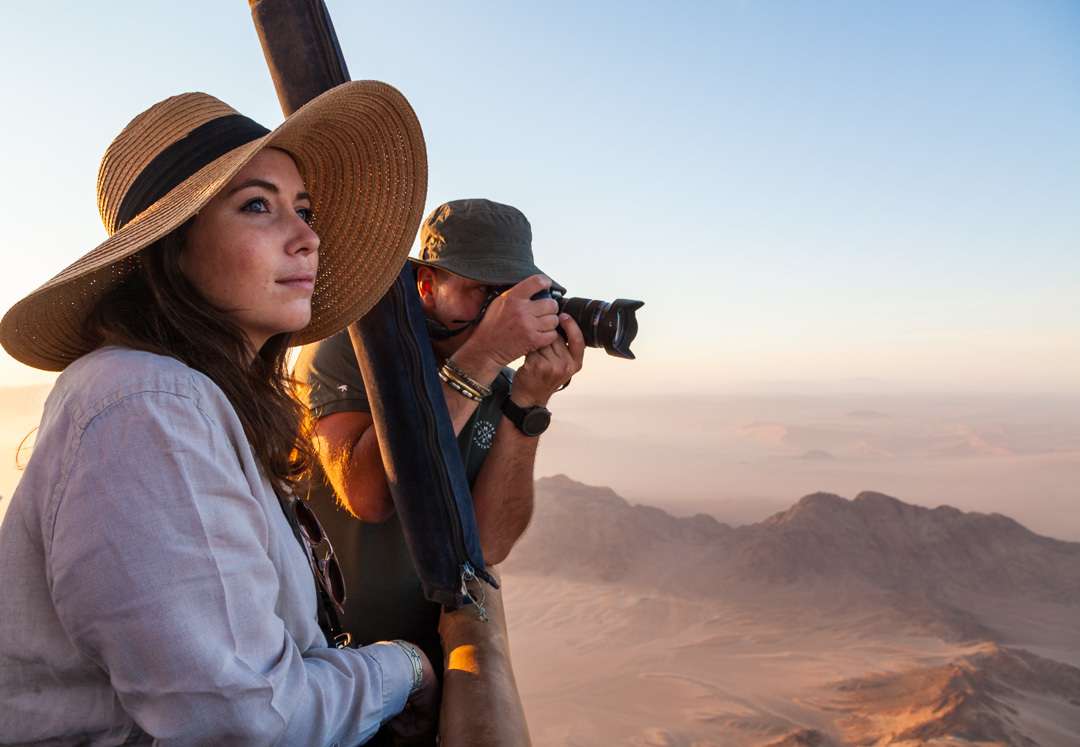 NAMIBIA'S LANDSCAPES ARE THE MAIN DRAW – BUT WHAT WILDLIFE ARE OF INTEREST TO GUESTS?
Desert-adapted wildlife to be seen on the Kulala Wilderness Reserve includes ostrich, springbok, gemsbok and the occasional brown hyaena. Smaller creatures such as bat-eared fox, black-backed jackal, porcupine, Cape fox and aardwolf can also be seen. One bird, the aptly named dune lark, has its entire global distribution limited to the area. A surprisingly diverse array of insects, reptiles, and rodents make their home around Little Kulala. At dusk the call of barking geckoes can be heard, and walks reveal the smaller creatures – such as the buck-spoor spider with its multi-entrance burrow, the ambush specialist antlion, a variety of scorpions, and many others.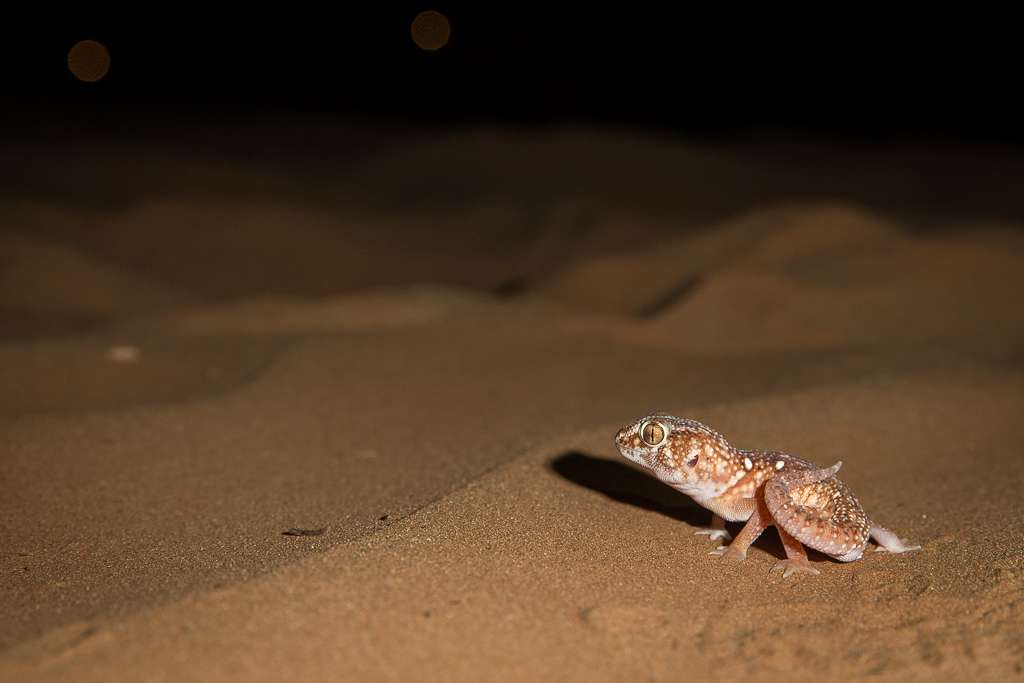 PLEASE BRIEFLY DESCRIBE ANY CONSERVATION AND COMMUNITY UPLIFTMENT WORK DONE AT OR THROUGH THE CAMP.
The Kulala Wilderness Reserve was once farmland used for subsistence goat farming, during which time the region had very little indigenous wildlife. In 1996 Wilderness Safaris stepped in to rehabilitate the area, and today the land and its wildlife have returned to their former glory. We aim to continue their preservation.
WHAT FOR YOU ARE THE HIGHLIGHTS OF A STAY AT LITTLE KULALA – THE SCENIC WONDERS?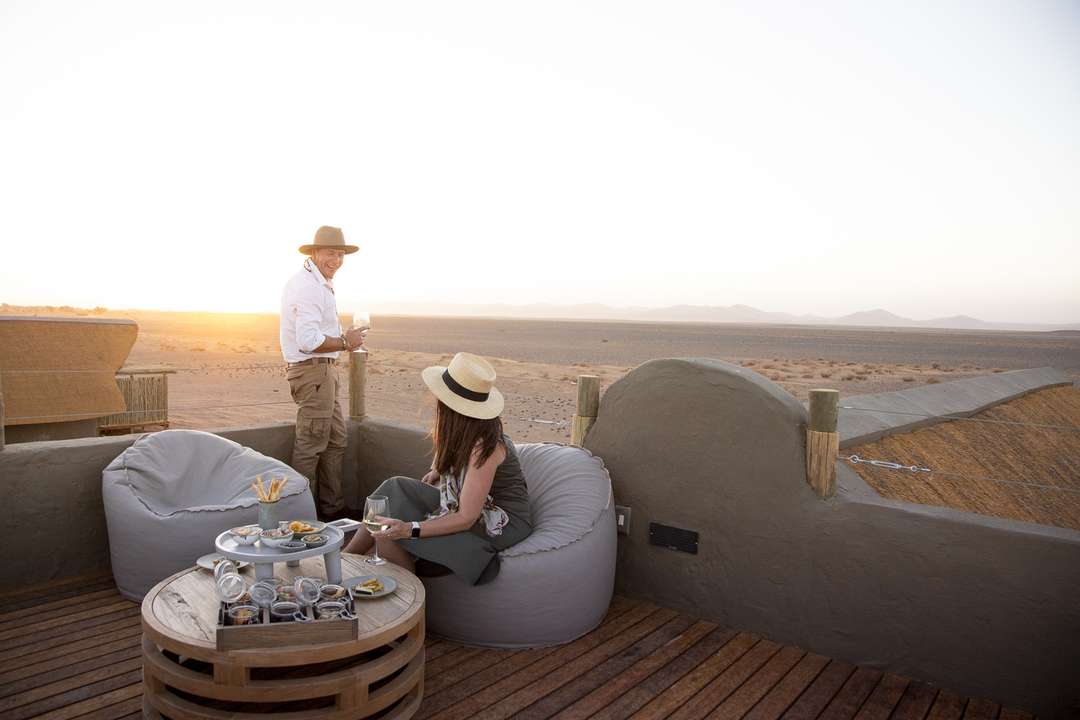 You can climb Big Daddy, the highest dune in the Sossusvlei area, from where the view is breathtaking – you can see the different pans formed there as the dunes prevent the Tsauchab River from reaching the ocean. In an exceptionally rainy season, these pans are filled and photographic enthusiasts can capture mirror images of the dunes. Landscape and star photography are most probably my special highlights. Star gazing is a big part of the Little Kulala experience. It can be done in the comfort of your own unit, or let your guide take you out on brisk walk from camp and, using a laser pointer, identify constellations found in the southern African night sky.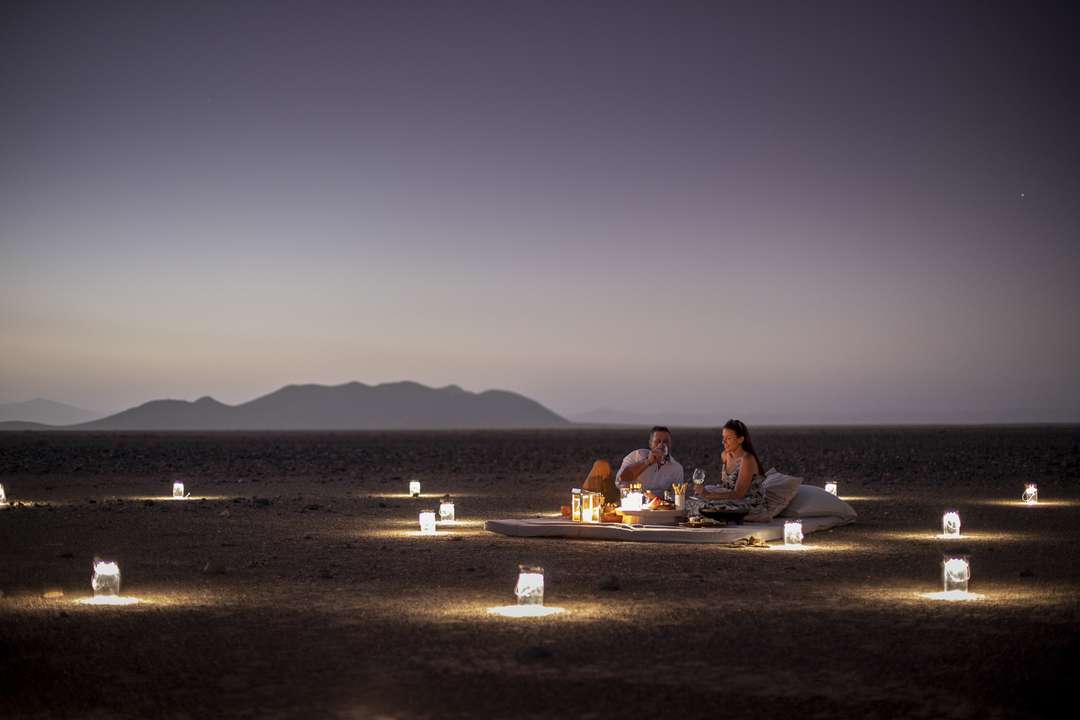 WHAT'S THE BEST TIME OF DAY IN THE AREA, AND FAVOURITE SPOTS AT LITTLE KULALA?
Evenings, because this is when the desert comes to life and the cool air is what makes the desert so unique. Special spots stay a surprise for when you visit!
TELL US ABOUT THE FOOD EXPERIENCE AT CAMP.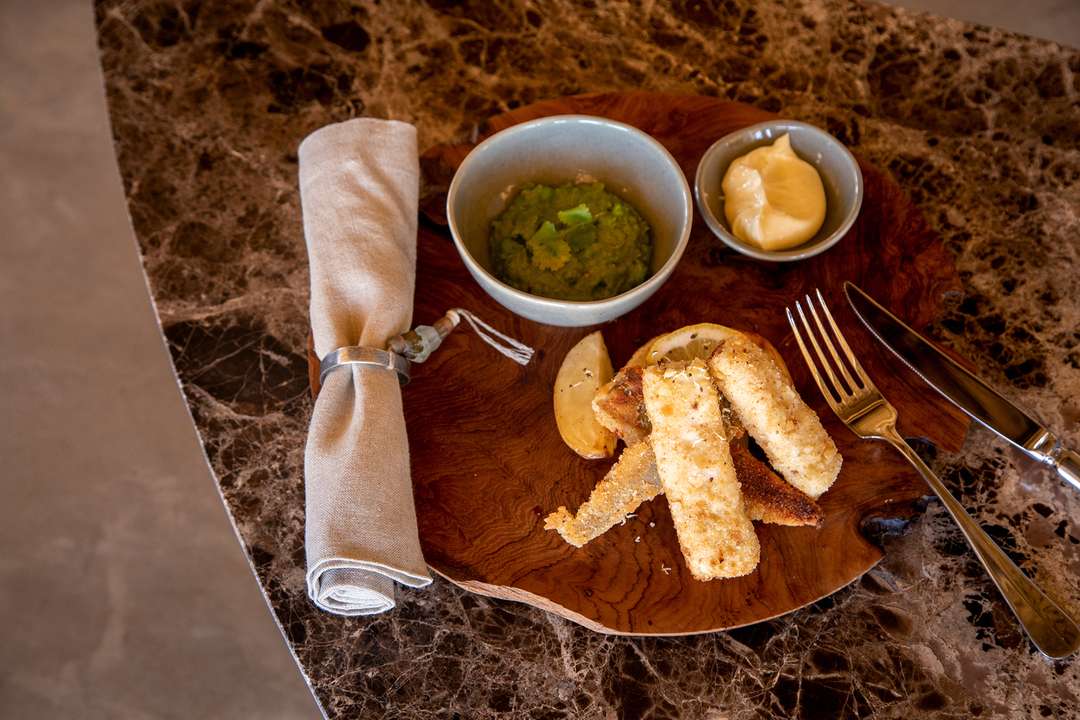 The meals are fresh, incorporating some plant-based foods into a mindful menu with a farm-to-table approach. Some of the dishes include Namibian traditional ingredients such as mogau oshi, a wild spinach that tastes like Swiss chard; protein-rich wambu beans, added to soups or made into hummus; and nutritious Namibian dates.
Meals are served in various locations, and include an oasis lunch experience, 'African tapas' rooftop dinners, and private dinners in the Little Kulala underground wine cellar.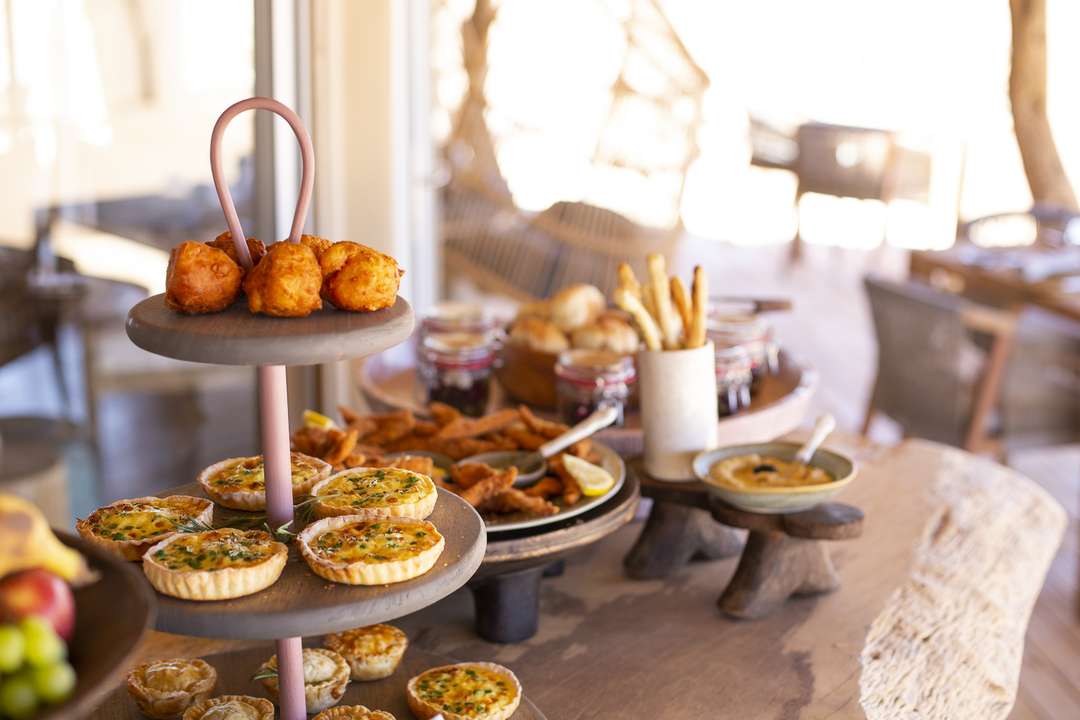 PLEASE SAY MORE ABOUT THE DÉCOR AND DESIGN OF THE CAMP.
The newly refreshed Little Kulala still has its old charm and characteristic style, but it now tells even more of a story and showcases our purpose in the area even more. The camp interiors reflect the environment, in colours, textures and composition – basically bringing the outside in.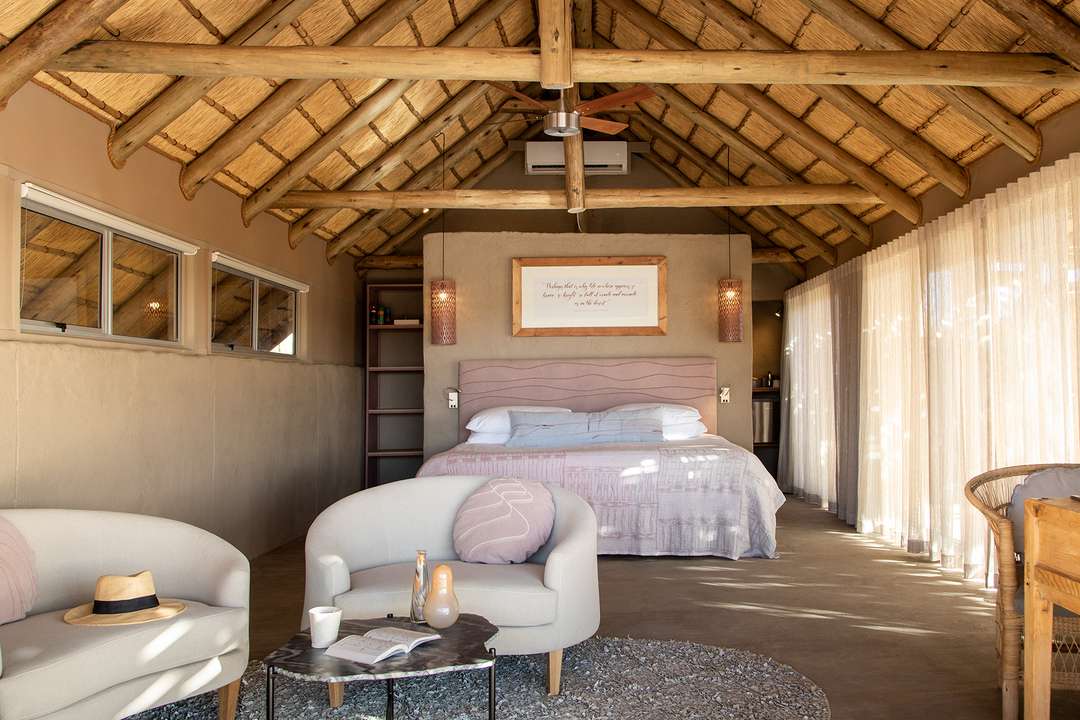 WHO STAFFS LITTLE KULALA?
All our staff are from surrounding communities or villages within Namibia. Through our training and people development team, we have some incredible success stories of staff having worked their way up from little to no experience to, in some cases, management roles – and all excelling.
WHAT EXCITES YOU MOST ABOUT THE NEWLY REFURBISHED CAMP?
We have come up with many new and wonderful ideas that talk to the desert and our reason for being in the area. This comes through in the style, décor, literature, guest experiences, and small touch points. The newly refurbished Little Kulala will provide our best experience of the Namib Desert, and offer our guests an unforgettable learning opportunity about the area, from locals and experts, and a true desert safari.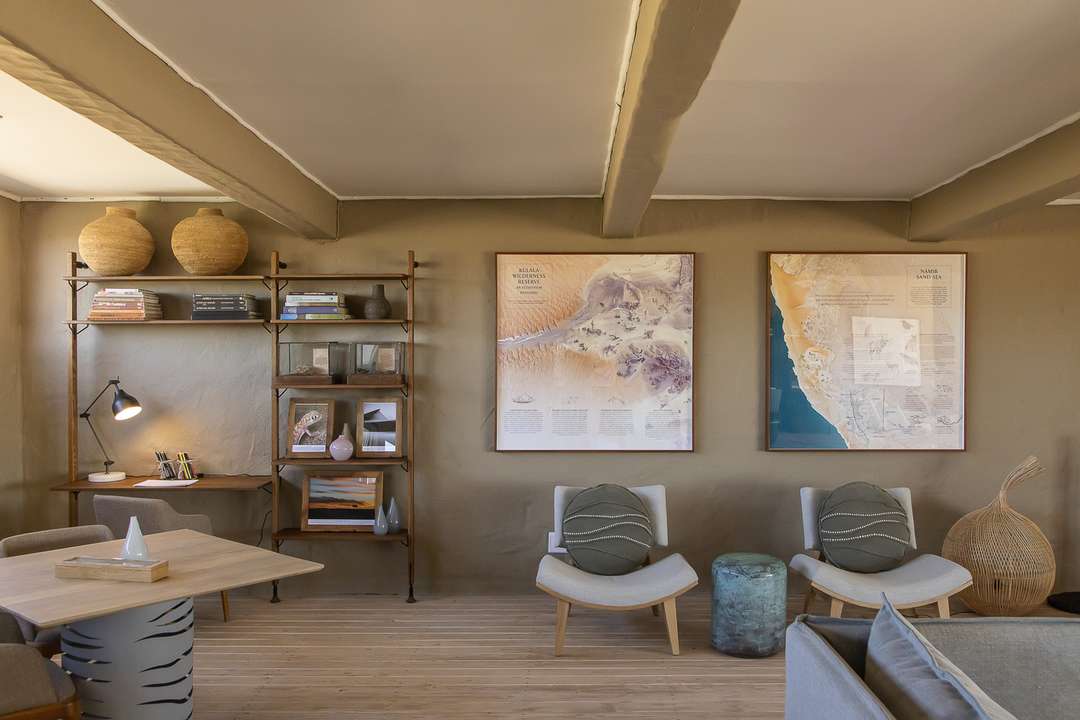 WHAT DO YOU HOPE YOUR GUESTS TAKE AWAY WITH THEM?
Feeling that we exceeded their expectations – and that they leave with a newfound appreciation of this unique and ever-amazing place, whilst having also made a connection to our staff. We look forward to opening our new Safari Trading Store so that guests can take a piece of the Little Kulala experience home with them.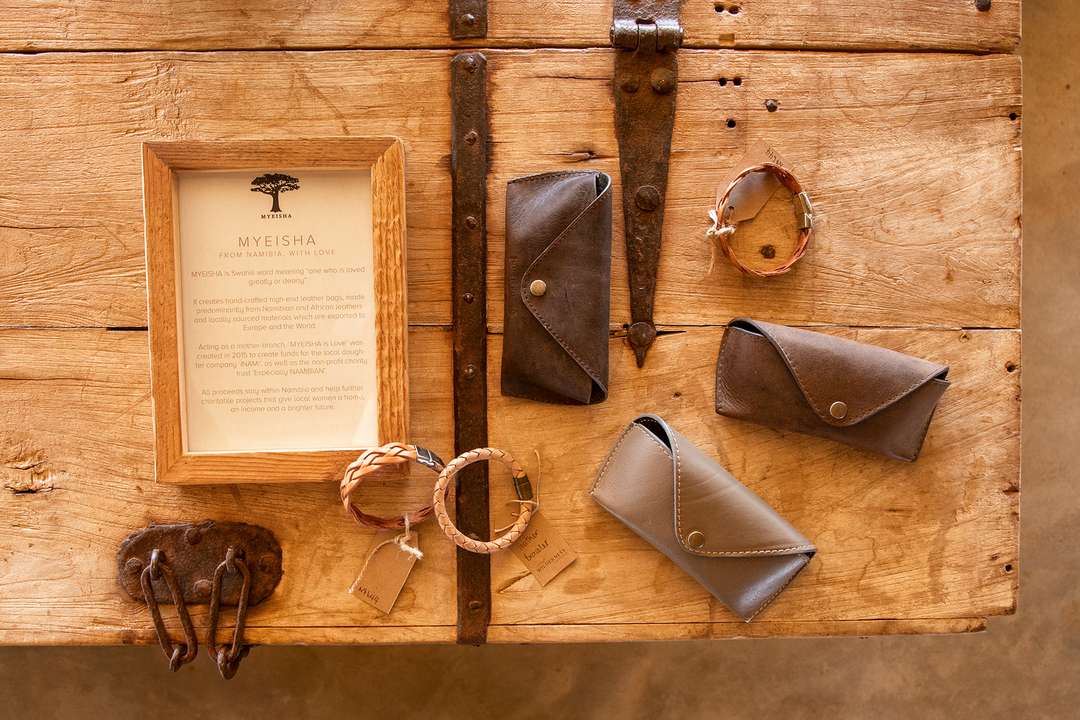 Explore more and discover all you need to know about Litte Kulala here.
Written by Melissa Siebert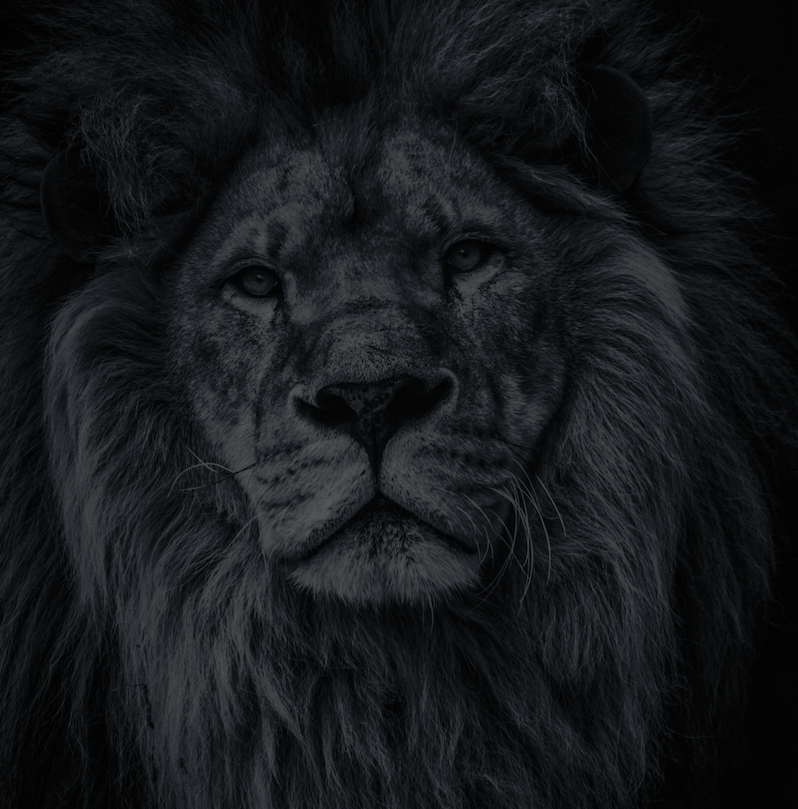 Let's plan your next journey
Ready?
When we say we're there every step of the way, we mean it, literally. From planning the perfect circuit, to private inter-camp transfers on Wilderness Air, and easing you through Customs. We're with you on the ground, at your side, 24-7, from start to finish. Ready to take the road less travelled? Contact our Travel Designers to plan an unforgettable journey.