Everyone has an innate desire for adventure, and sometimes on safari it isn't even necessary to leave camp to have that quest fulfilled... that is the case with the wonderful Linkwasha Camp in Hwange National Park. Linkwasha Camp is described as "Luxury, Location, Location, Location". After my summer season visit in March 2019, this statement was wholeheartedly confirmed. Zimbabwe also remains one of my favourite countries in Africa...
I want to share my adventure, experienced from landing at the Little Makalolo Airstrip in Hwange, and up to the very camp itself. Believe me, that is an adventure in itself. Please note that all the photos were taken during the transfer from the airfield, the immediate surroundings of the camp, and the camp itself.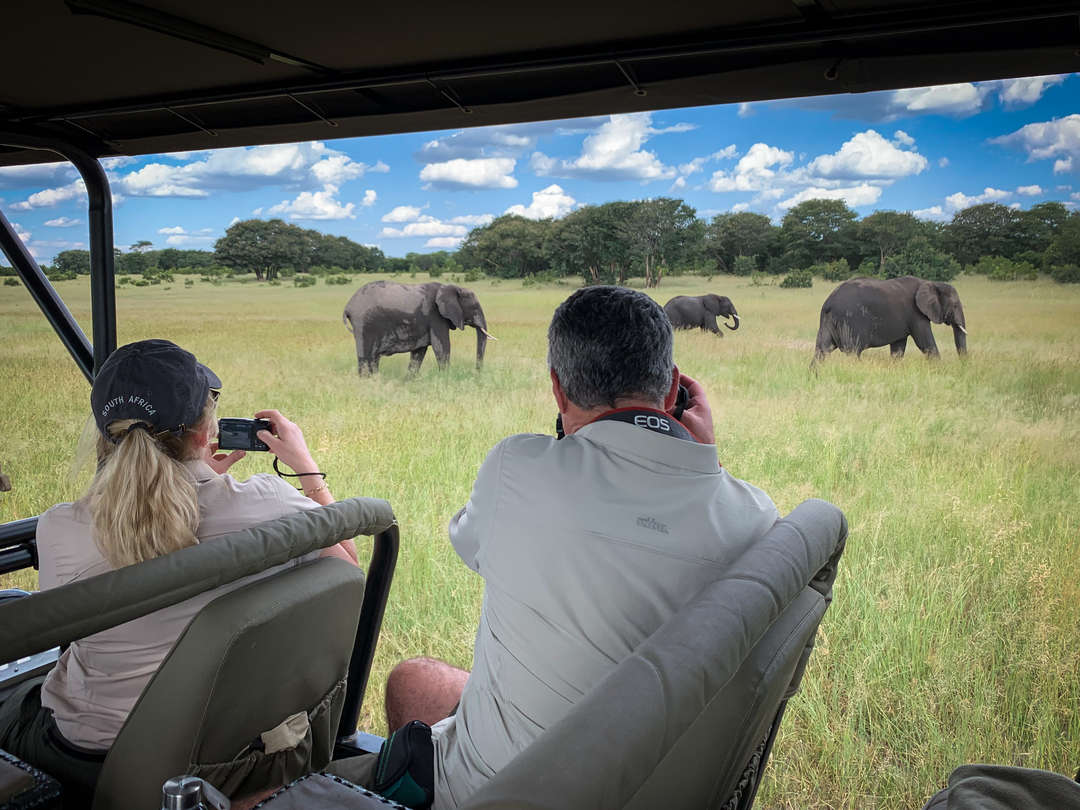 After arriving at Victoria Falls International Airport from Johannesburg, I was met by an efficient representative from Wilderness Air. A few minutes later we were on our way to Hwange, a massive piece of raw, authentic and wild Africa. It is home to approximately 40 000 elephants, and one of the last great elephant sanctuaries in the world. The airstrip situated in the remote south of the concession, is about an hour's drive from Linkwasha (we took close to three hours as this is not a transfer, but a proper game drive!)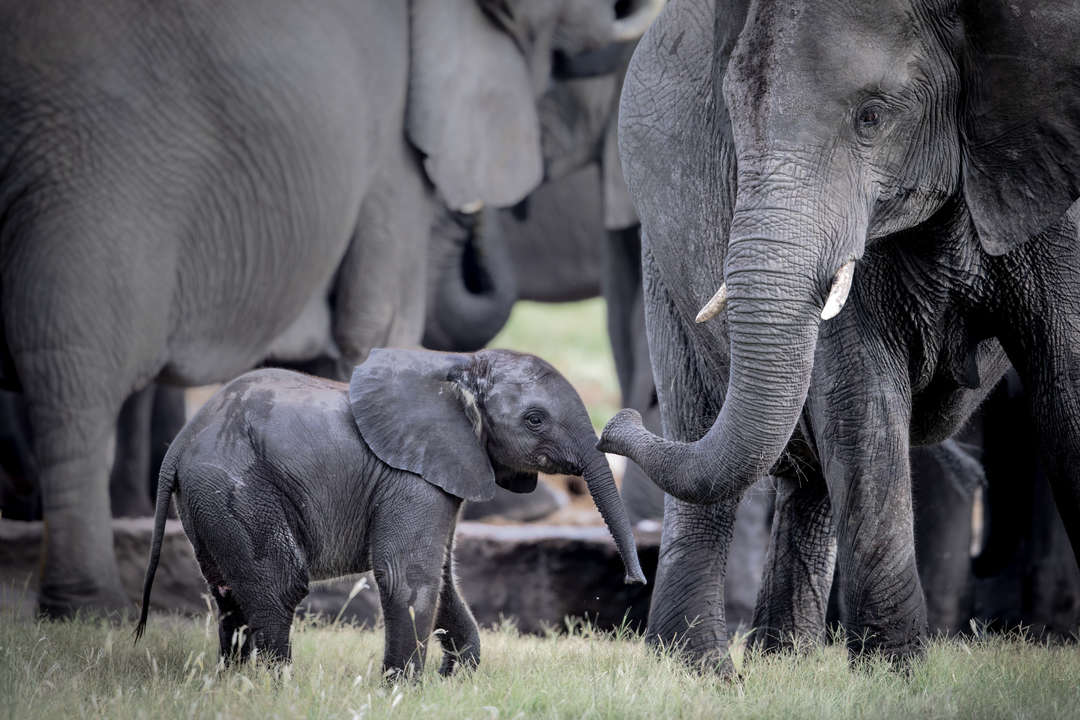 Our driver for the transfer was Lovemore, a passionate guide, who educated us on different grass species, dung beetles and interesting facts about elephants as we traversed vlei areas, mature teak forests and plains filled with ilala palms. On arrival at Linkwasha we were met by a few elephant herds, ostriches, a grey crowned crane and a magnificent herd of sable antelope! But the best welcome was yet to come...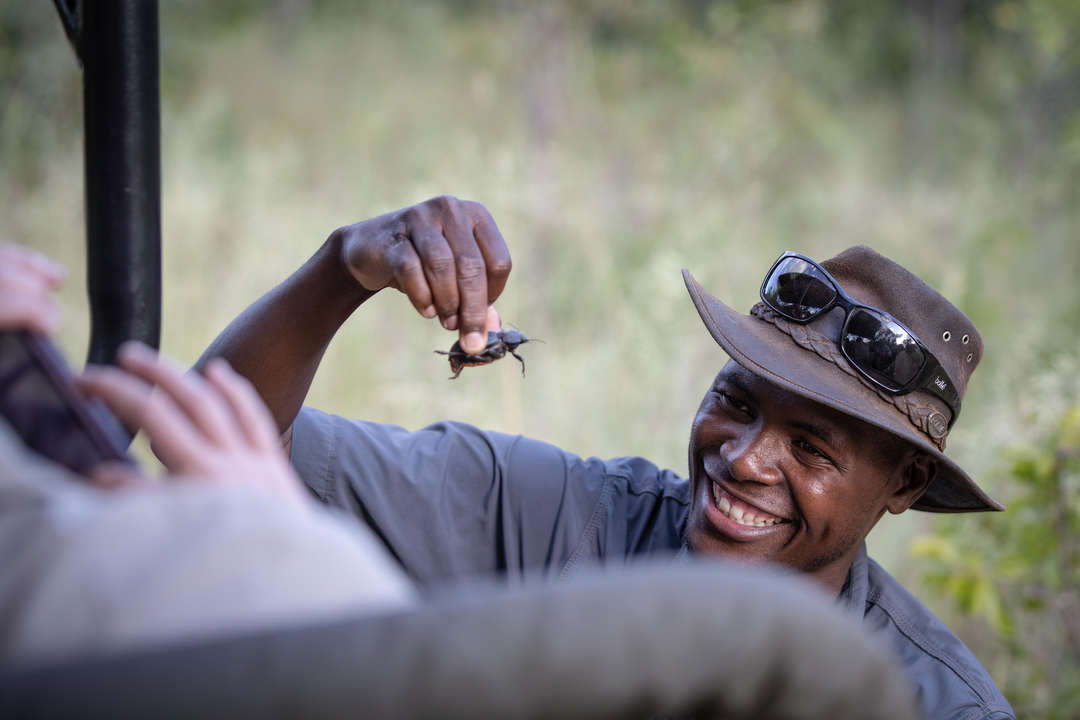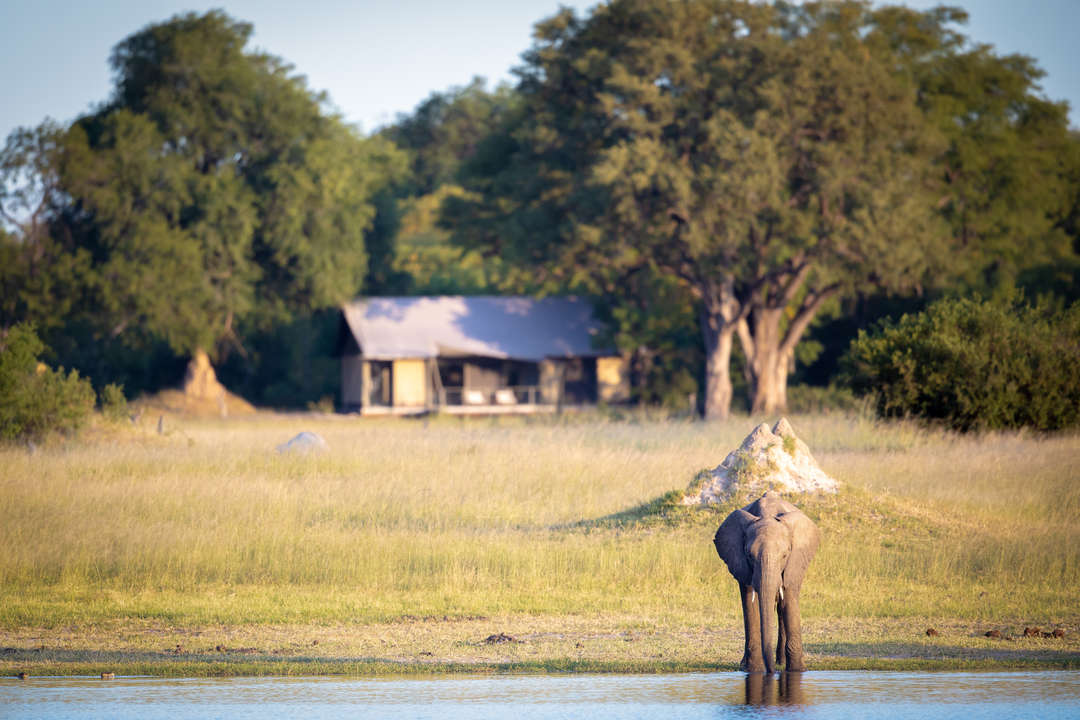 As we were briefed on our schedules and settling in, an elephant cow and her calf decided do have a drink from the swimming pool. It was a humbling experience to sit at eye-level next to the pool, at the most wonderful time of the day with the sun setting in the background, sharing a sundowner drink with an elephant.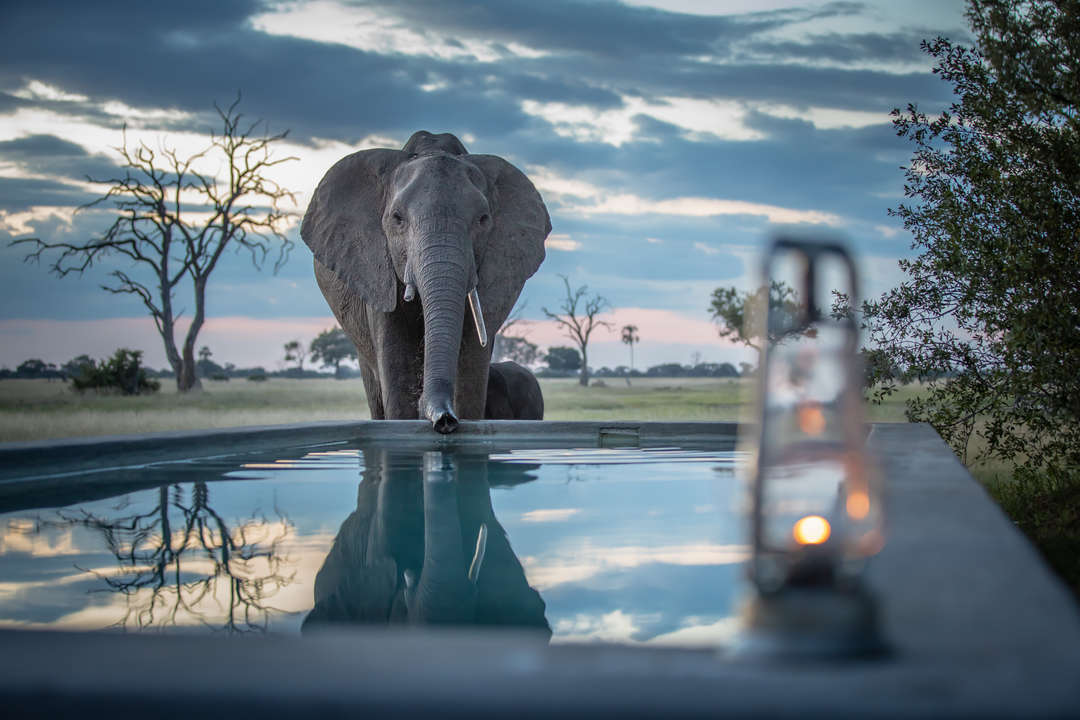 What I really enjoy about Wilderness camps is the fact that a full breakfast (complete with "breakfast on the go" and a coffee take-away) is served before going on the morning drive. This means the hunger pangs don't set in and you are able to enjoy a much longer drive to explore the pristine surroundings while searching for lion, leopard, African wild dog, cheetah, buffalo and other gems.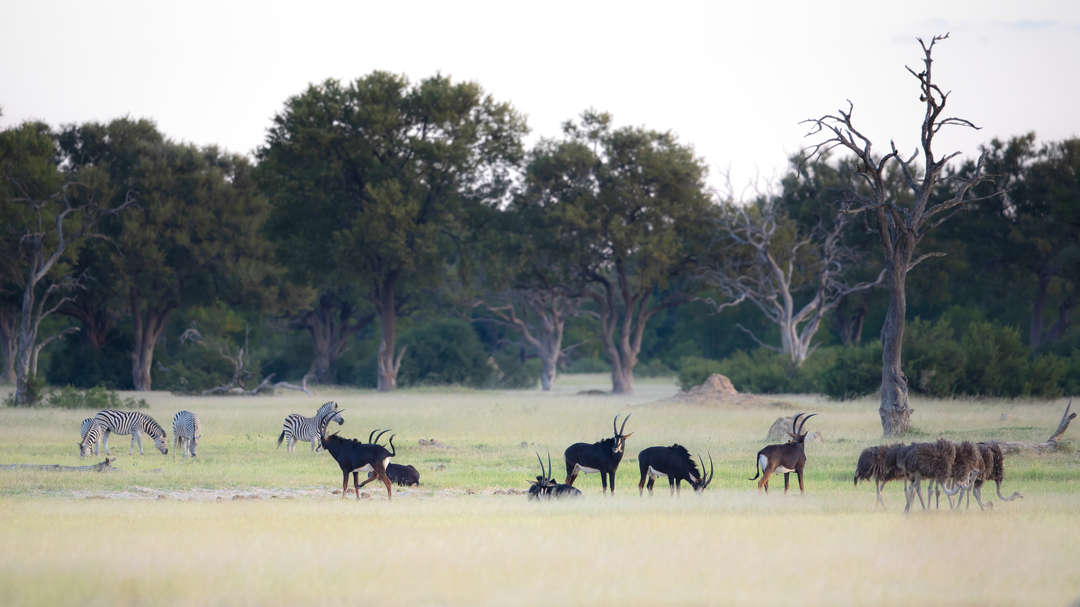 On arrival back at camp it is time for brunch under the trees, usually shared with the resident waterbuck herd at the waterhole, and surprise visits by other mammals like zebra, kudu, blue wildebeest, elephant and even sable antelope.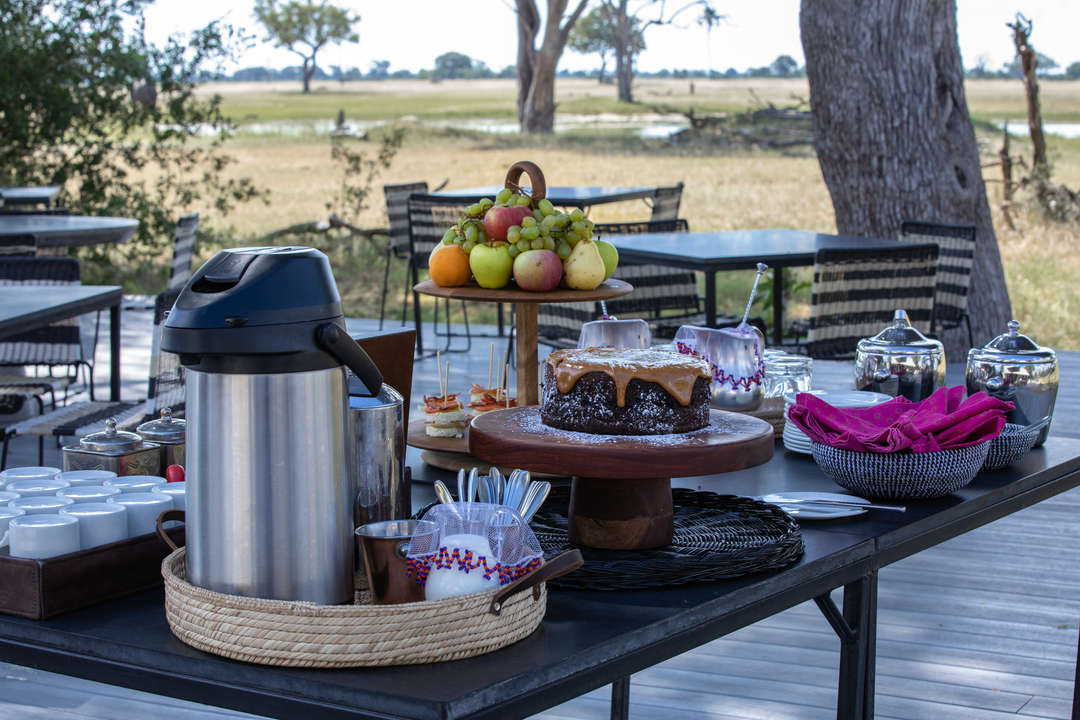 Linkwasha has a sunken hide built below ground level, perfectly positioned adjacent to the camp waterhole. This provides a safe eye-level viewing experience, with the potential for some unique photographic opportunities. It also afforded me the opportunity to be literally a few metres away from a wild elephant for the second time in less than 24 hours. And right in camp at that! The sunken hide is well appointed with a stocked fridge, coffee-making facilities, two day beds (the perfect place for an afternoon siesta!) and numerous fans to keep you cool. I stayed in the hide a bit longer than planned, as another elephant decided to rest between the hide and the camp... quite an enjoyable and memorable "problem"!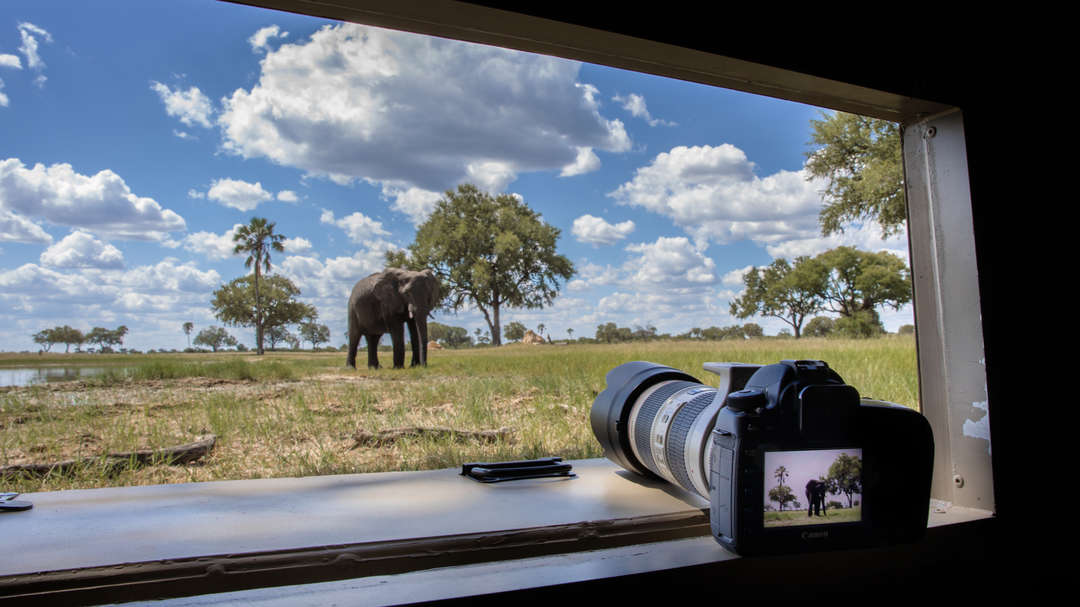 The guest tented rooms are very spacious, complete with a lounge area and extended veranda. From my private deck, I was able to enjoy views across the plains and waterhole, soaking in the almost unreal experience.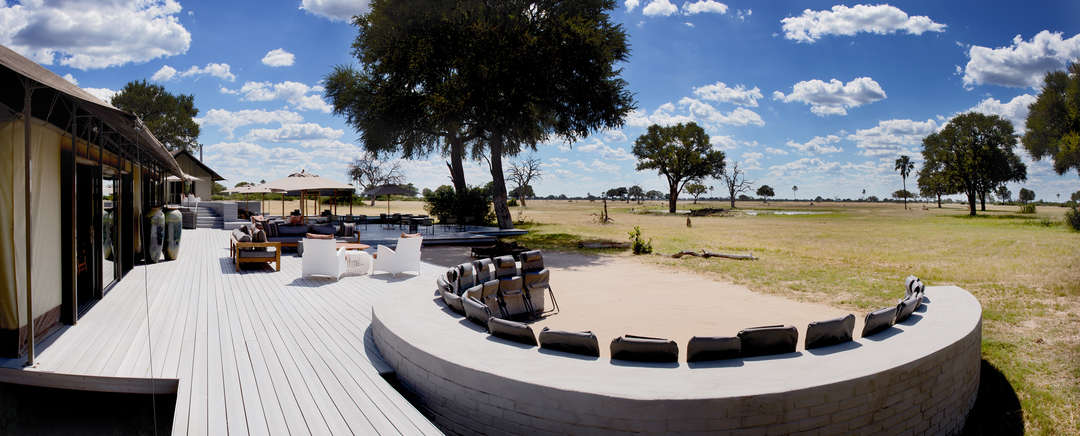 When not in the sunken hide or your suite, you might also enjoy the winter lounge and library, as well as the additional separate lounge area with a bar at the central facility. I also enjoyed exploring the boardwalks connecting the suites, and came across a family of arrow-marked babblers feeding their Levaillant's cuckoo chick (a brood parasite of these babblers). What I really enjoy about the summer season is the fact that the days are longer, which means you are able to explore the camp between activities, spend some time in the hide and still have time to spare for an afternoon siesta before high tea!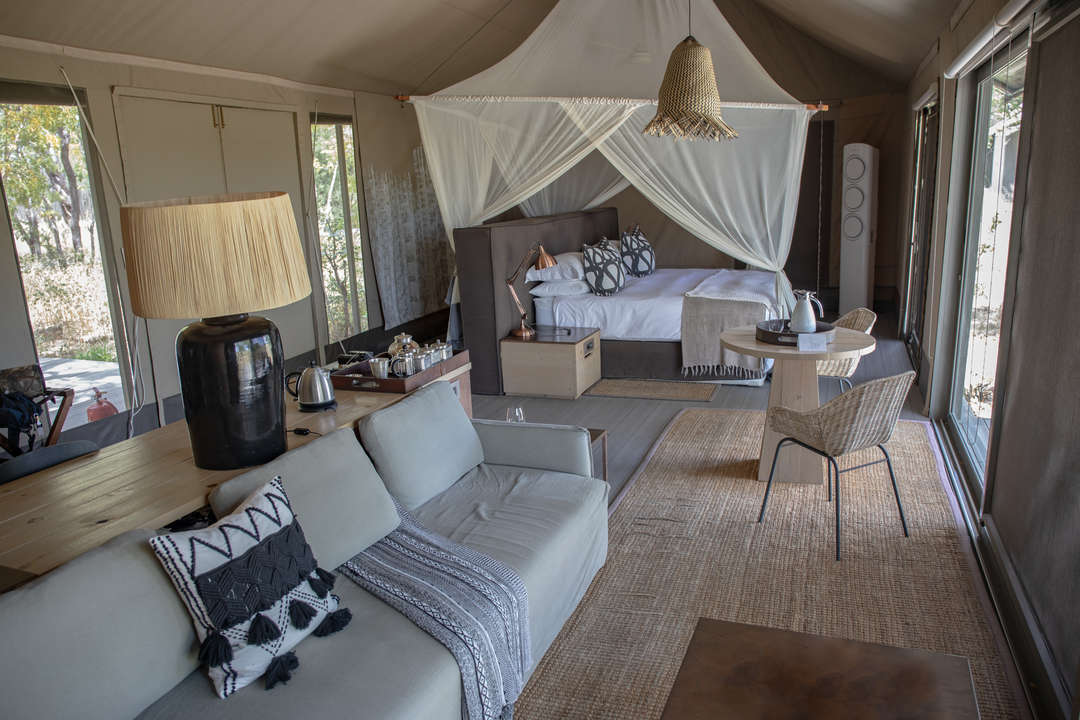 The highlight of Linkwasha for me came in the form of a sundowner at a waterhole close to camp. We were greeted with hot, fresh pizza, baked in a pizza oven set up right there in the bush, together with a bush bar. This must be the pinnacle of safari chic! The perfect way to end a perfect week at Linkwasha.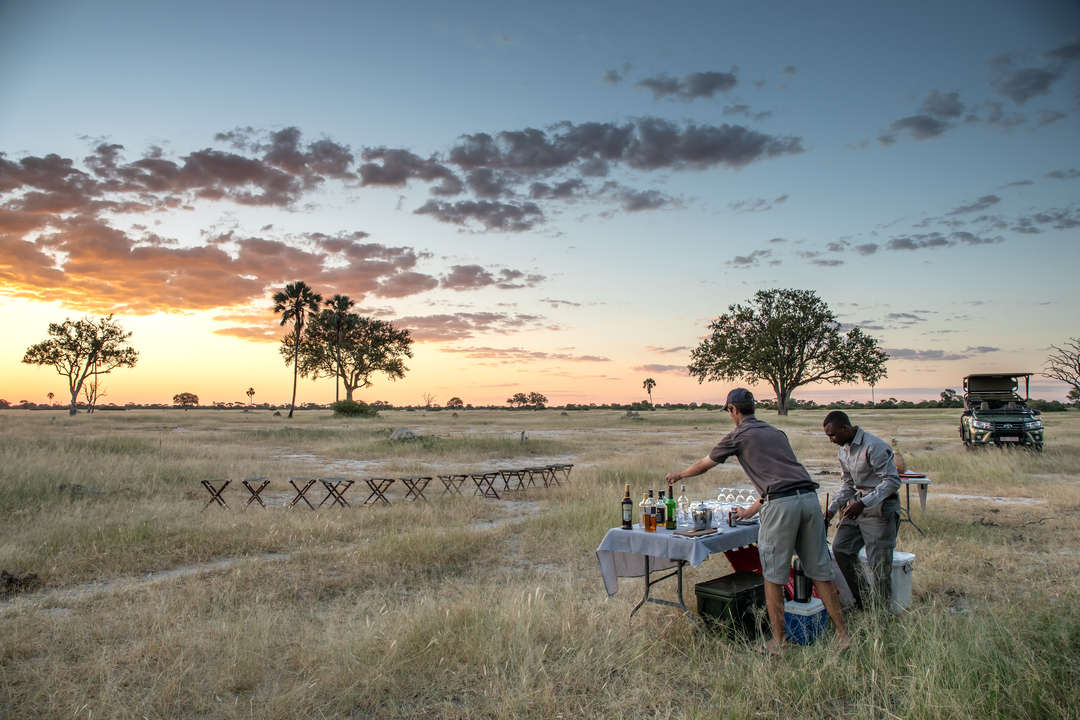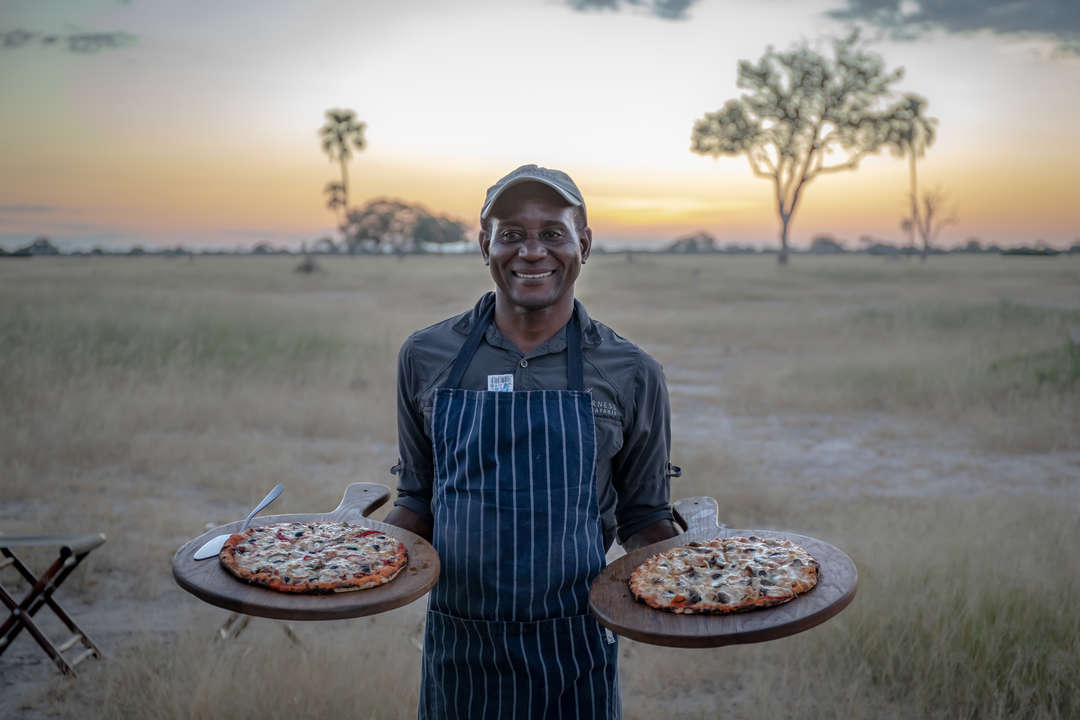 We went out on game drives twice a day and enjoyed some incredible sightings. We had encounters with lion, cheetah, African wild dog, elephant herds and even a caracal! But it is equally worthwhile to just sit back, relax and enjoy the adventures that can be experienced in this splendid camp and its immediate surroundings. Linkwasha is most certainly the perfect place to do just that...
Written and Photographed by Anton Kruger
""Deep in his heart, every man longs for a battle to fight, an adventure to live, and a beauty to rescue." "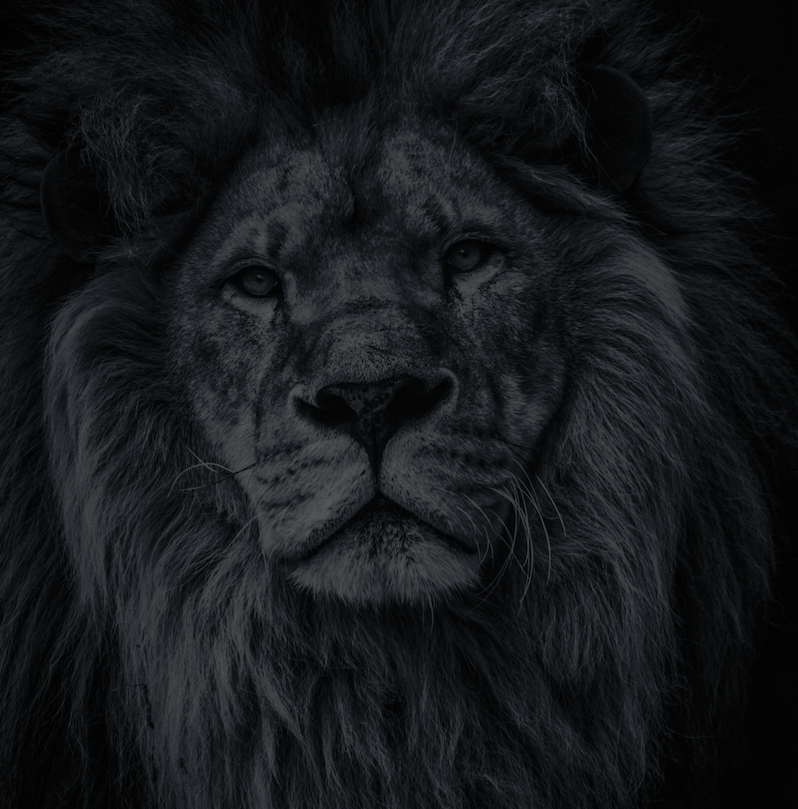 Let's plan your next journey
Ready?
When we say we're there every step of the way, we mean it, literally. From planning the perfect circuit, to private inter-camp transfers on Wilderness Air, and easing you through Customs. We're with you on the ground, at your side, 24-7, from start to finish. Ready to take the road less travelled? Contact our Travel Designers to plan an unforgettable journey.