Stargazing is most spectacular in places, often wild reserves, with big, clear skies and little or no light pollution. Sparsely populated Namibia, with its vast expanses of desert, qualifies, offering one of the most astounding stargazing experiences on Earth, under the heavens. Marvel at the constellations of the southern hemisphere, as well as African starlore, a captivating archive of creation stories from different peoples. For instance, how the Milky Way was created: the legend tells of a young girl who one night threw a fire's embers into the sky, where they stayed eternally. And hundreds more stories like this…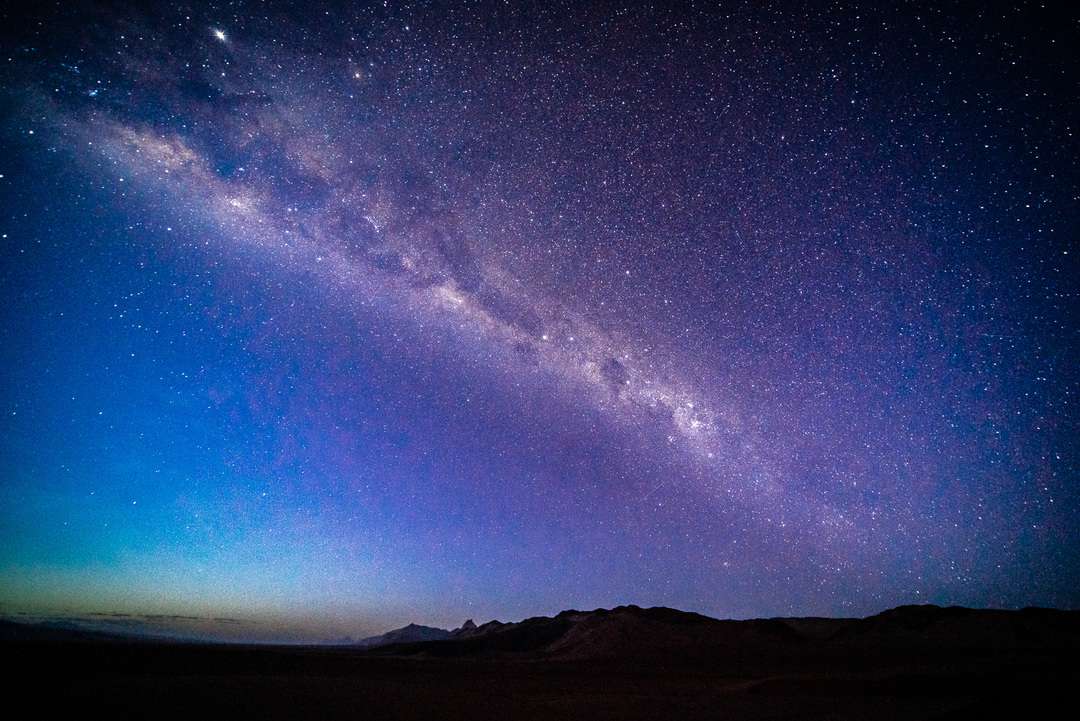 Namibia delivers superb views of starry skies on most nights. The best views, of course, on moonless nights, and when intermittent summer cloud or winter fog is least likely to roll in.
We've crafted the following itinerary taking you to three of our beautiful, diverse Namibian camps, for the distinctive experience each has to offer, and multiple views of the star-studded African night sky at its best: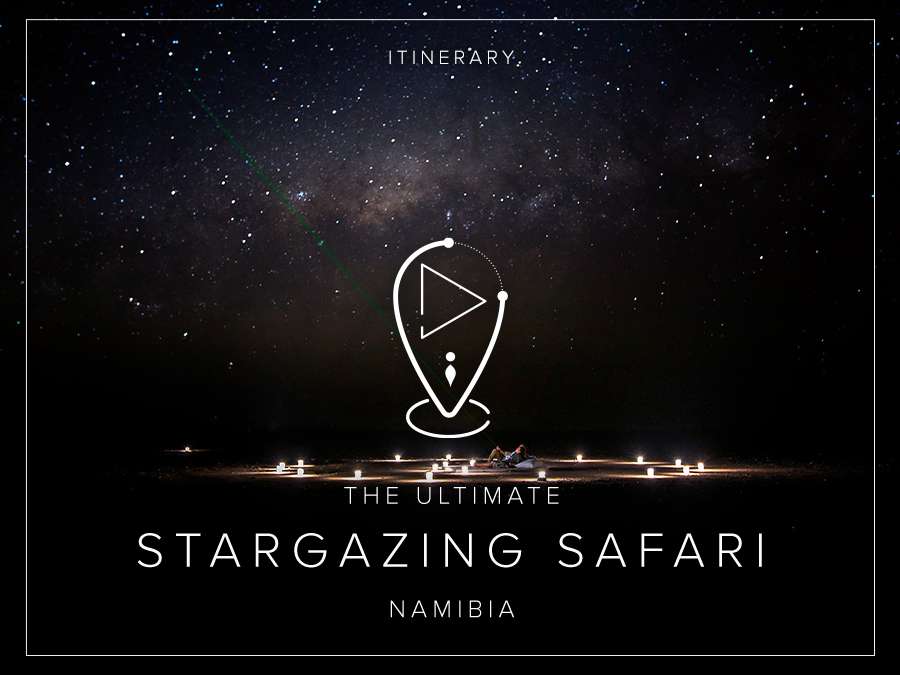 Little Kulala (3 nights)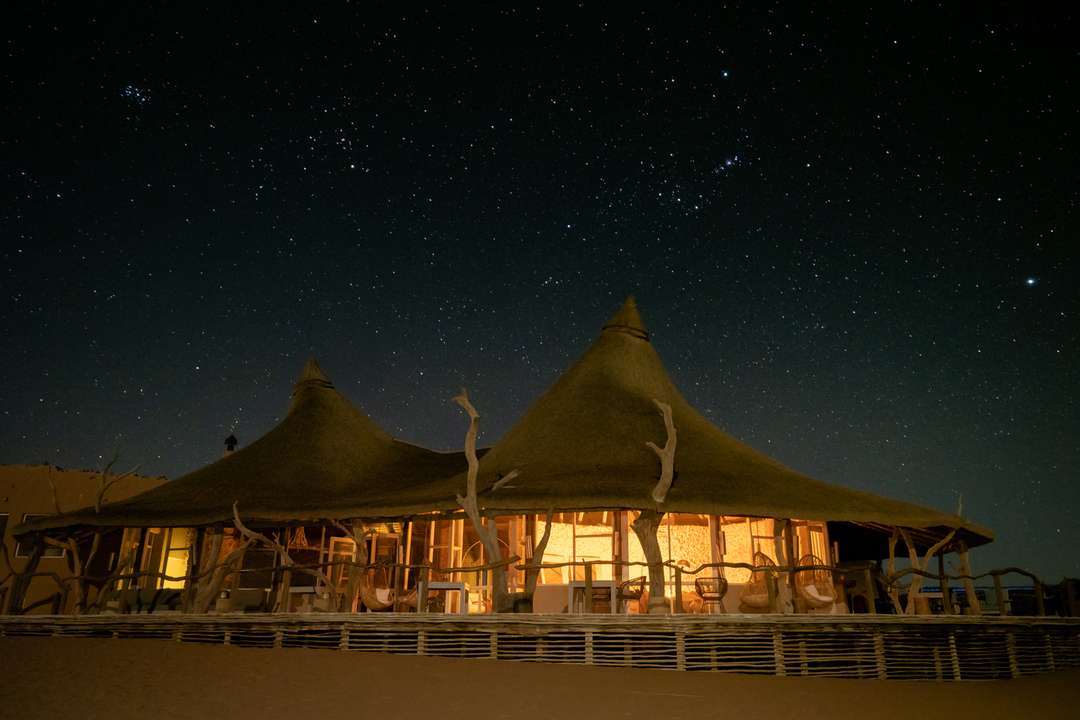 Sited in the 27 000-hectare Kulala Wilderness Reserve in the Namib Desert, one of the world's oldest, Little Kulala entices with its adventures, its landscape, its peace, and its stars. Stargazing options are plentiful: a rooftop deck on each of the camp's 11 elegant suites, where you can study the skies from a bean bag chair; separate roll-out Star Beds on your suite's lower deck; stargazing apps on the tablets provided for each suite; astrophotography using the Olympus cameras on hand and your guide's assistance; suppers or sundowners set up on a nearby pan, with exceptional night sky views; guides' 'tours' of the night sky using laser pointers. You'll be stargazing in one of the darkest places on the planet – contemplating space and perhaps much else.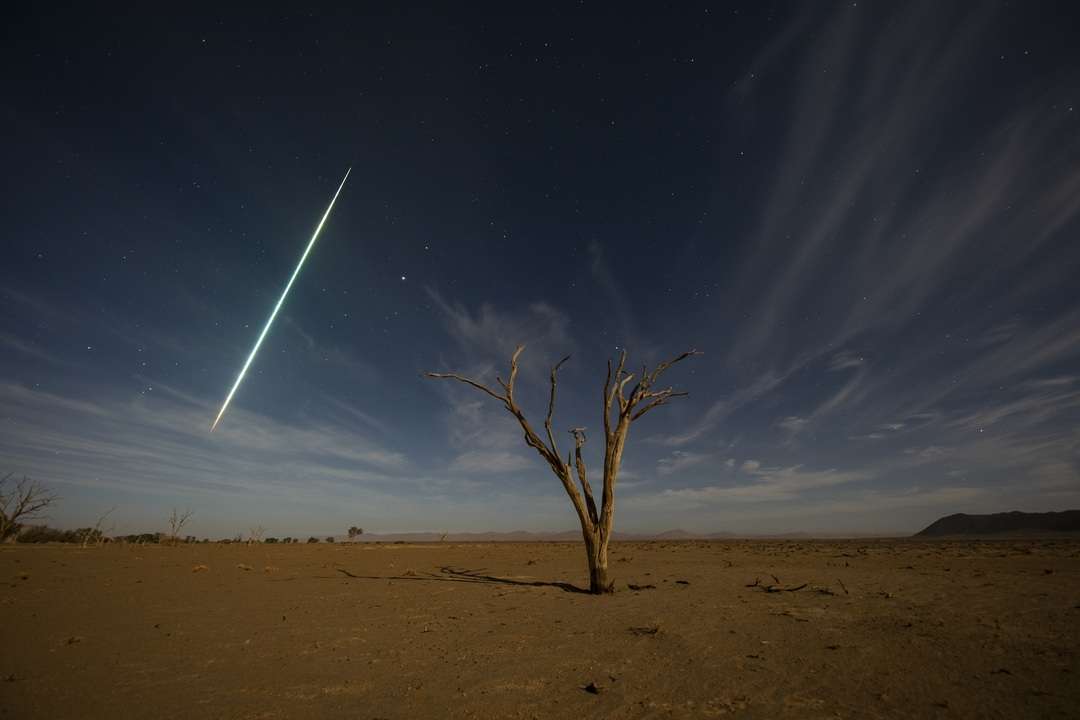 May through September has a slight edge in terms of stargazing excellence, though it's magnificent year round. Readily seen in the sky over Little Kulala, changing throughout the year, are a variety of constellations; meteorites; the international space station; Venus; Jupiter; and Mars.
Down on Earth, there are other attractions: oceans of red ochre sand, and the Sossusvlei dunes; a canyon carved by water over the millennia; desert-adapted wildlife such as ostrich, springbok, gemsbok, brown hyaena, black-backed jackal, bat-eared fox, perhaps an aardwolf, the endemic dune lark, the iconic barking gecko signalling dusk.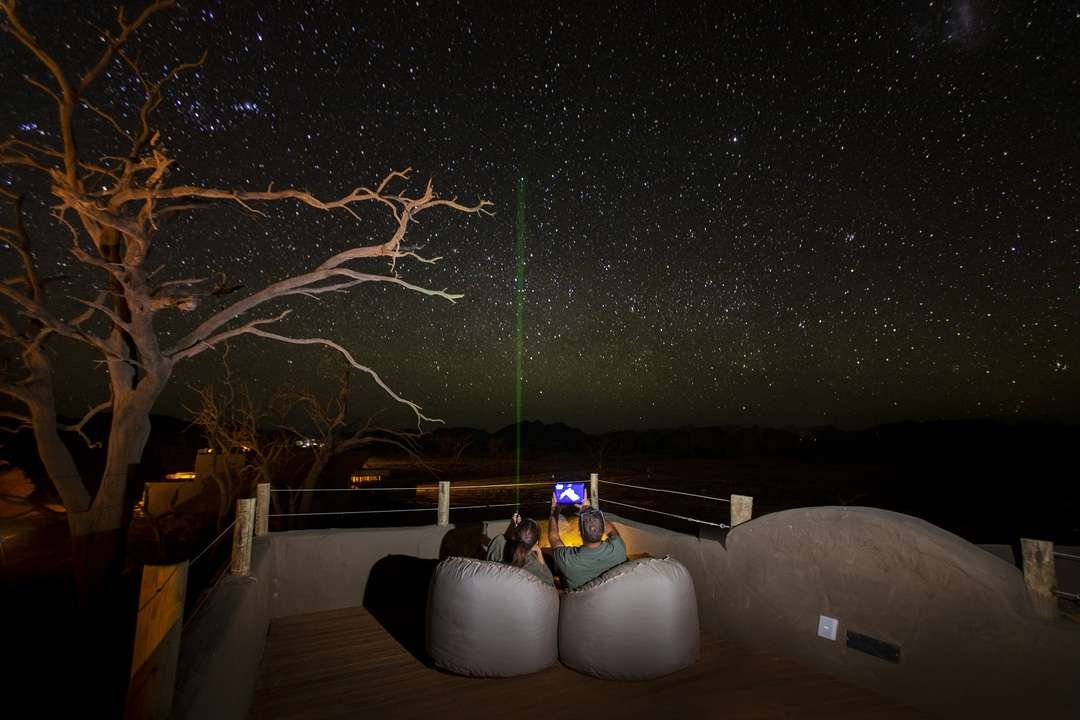 Then the night, with its phenomenal starscape, comes alive…
Damaraland (2 nights)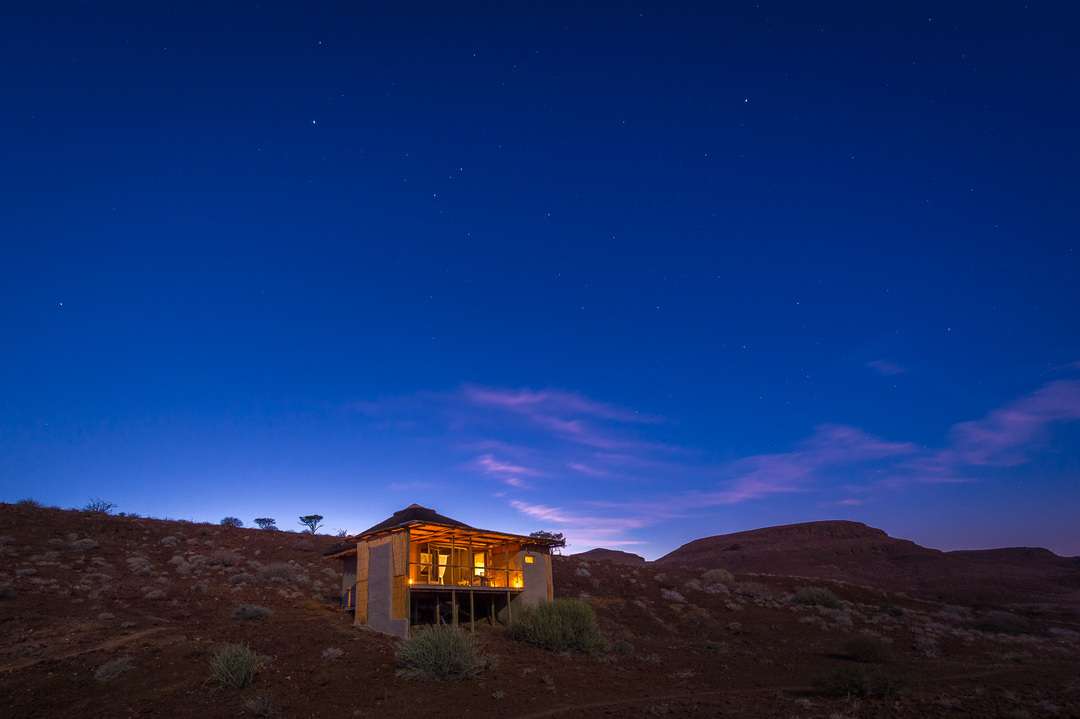 Spend your days on foot or by game vehicle searching for desert-adapted elephants and other wildlife, and your nights discovering the stars. Damaraland Camp lies in the Huab River Valley, one of Namibia's most dramatic wilderness areas: stark plains and ancient mountains turning from rust to purple as the sun sets – a harsh land full of geological wonders and fascinating wildlife fit for survival in this moonscape. Each of the camp's ten elevated, spacious, adobe-style thatched rooms has a large deck where you can dream into the desert, and the sky.
Stargazing at Damaraland also offers astrophotography using Olympus cameras, with guides' assistance. Learn how to shoot photos of stars as points of light or as star trails. How to manage exposures to minimise star movement; the sky is always shifting. How to find a foreground object/image (often a silhouetted tree) to offset the sky's infinity.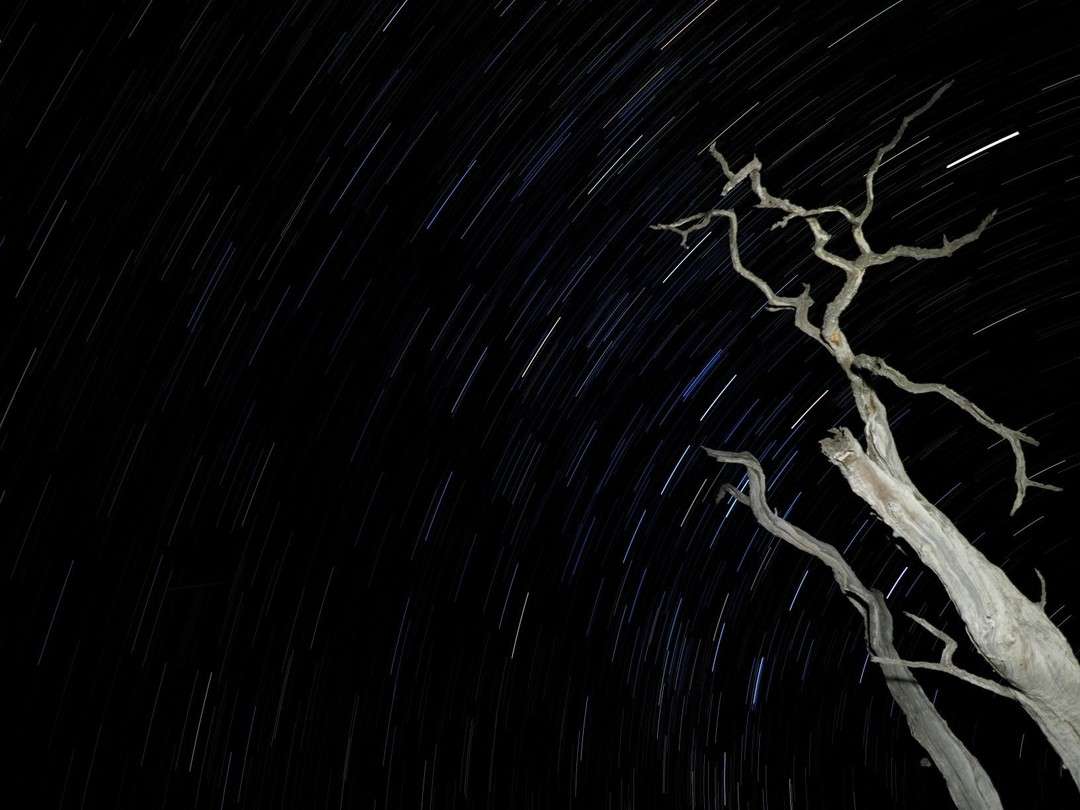 Guides can also do bush set-ups at viewpoints particularly good for stargazing, as well as enhance your sky-knowledge through laser pointers and binoculars. Nights are generally crystal-clear, with similar sky sightings to those at Little Kulala.
Serra Cafema (3 nights)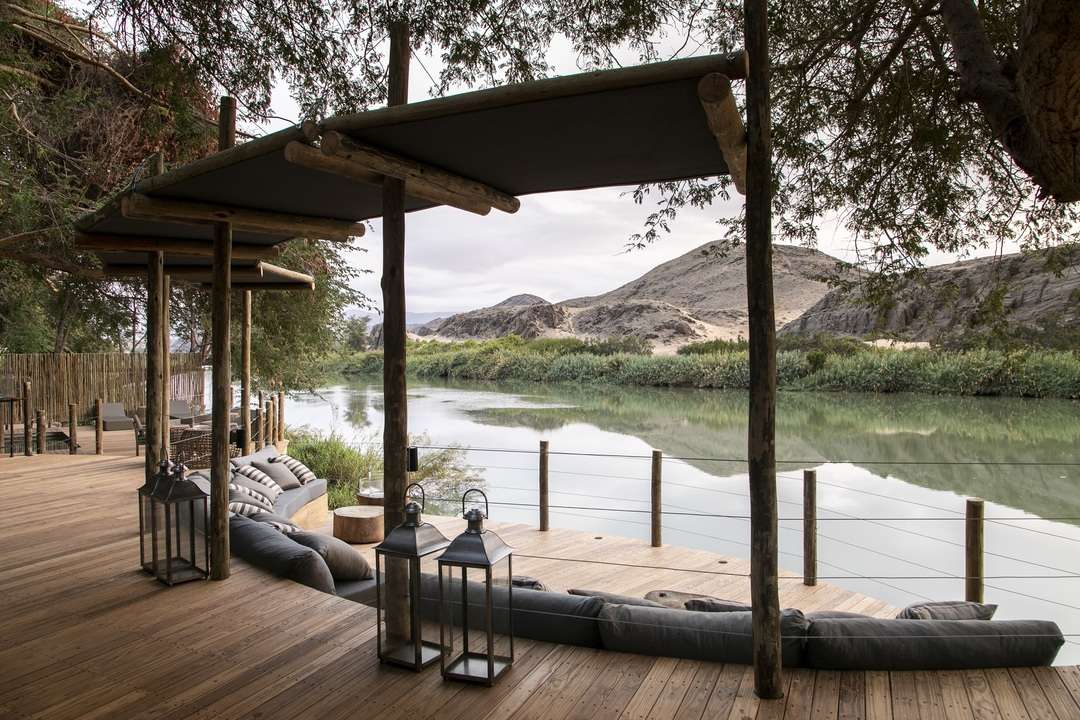 Much amazes at Serra Cafema, set on the banks of the Kunene River in Kaokoland, Namibia's remote far north. Chill, sleep, to the sounds of the river rushing through the spectacular desert. Respectfully engage with a community of Himba, Namibia's last semi-nomads still living traditionally, local custodians and majority owners of the conservancy where the camp is located. Hear their stories, and share yours. When water levels permit, boat on the Kunene, with Angola's craggy mountains in the distance and plenty of Nile crocs on the banks and in the water. Explore the dunes on foot and in game vehicles, perhaps spotting oryxes, springbok, Hartmann's mountain zebras, or tiny desert chameleons. Along specially allocated, low-impact routes, quad bike across the untamed, lunar landscape. When night falls, watch the countless stars overhead and reflecting in the river, feel the desert's deep calm, be humbled by the vastness of the universe.
Astrophotography is also on offer at Serra Cafema, using Olympus cameras with guides' support. Timeless images – like this one of a Himba woman framed by the night sky – are waiting.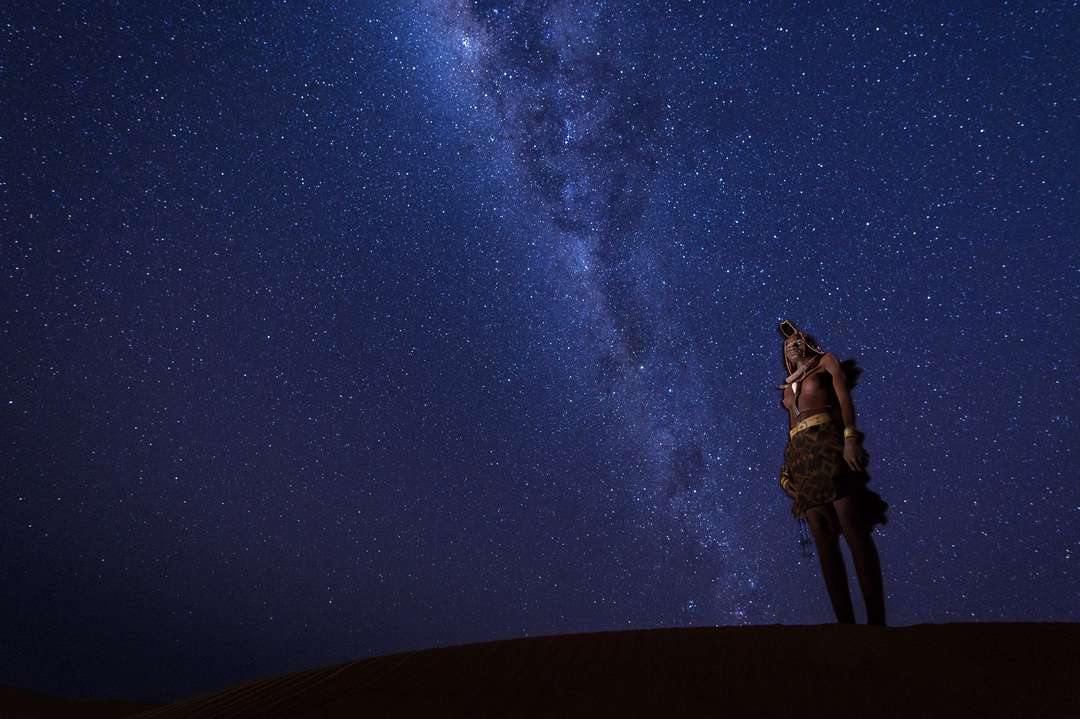 Learn something of the Himba's ancient way of life, including what the stars mean to them. Onjose ja Tjitua Wo Mangond, for instance, is the star showing that the day has begun. When it sets in the west, it is time for the cattle to come home and the Himba to sleep.
Sleep then, as they do, or perhaps watch the millions of stars fade as the sun comes up – a fine finale to an unforgettable journey.
Written by Melissa Siebert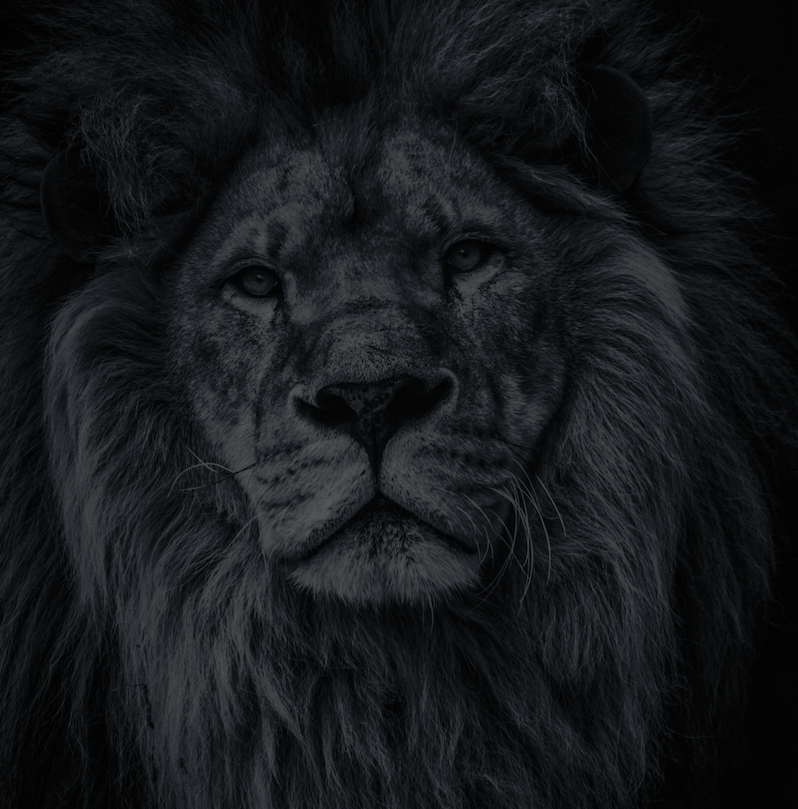 Let's plan your next journey
Ready?
When we say we're there every step of the way, we mean it, literally. From planning the perfect circuit, to private inter-camp transfers on Wilderness Air, and easing you through Customs. We're with you on the ground, at your side, 24-7, from start to finish. Ready to take the road less travelled? Contact our Travel Designers to plan an unforgettable journey.