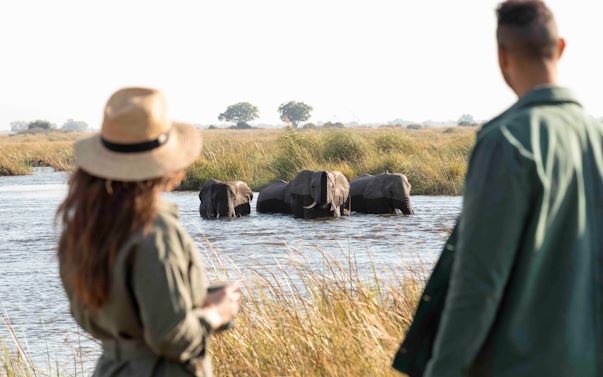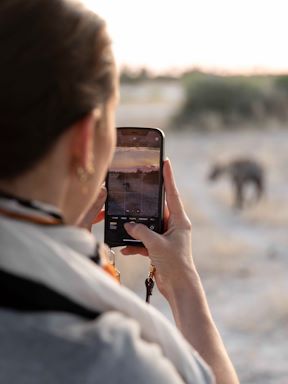 Smartphone travel photography in the wilderness
Avid photographer or casual shutterbug? While people may tell you that you need professional camera gear to capture stunning photos on safari, we believe that with a few simple tricks, your amazing smartphone can be a cost-effective, versatile, and enjoyable alternative to traditional photography equipment.
Photo composition tips for smartphones

Composition is the key for taking your safari photos from basic to breath-taking.

One of the most basic photography composition guidelines is the rule of thirds. Simply put, this means dividing your image into thirds vertically and horizontally with the main subject sitting on one of the intersections or along one of the lines. Turning on your camera's grid overlay will help you to achieve this.

With wildlife photography you'll want to pay attention to the way an animal is facing, using the rule of thirds to face the animal into the frame and using negative space to make a viewer wonder what the
animal is looking at. If your subject is on the move, like a bird flying or buck running, they should be moving into the rest of the image, rather than out of it.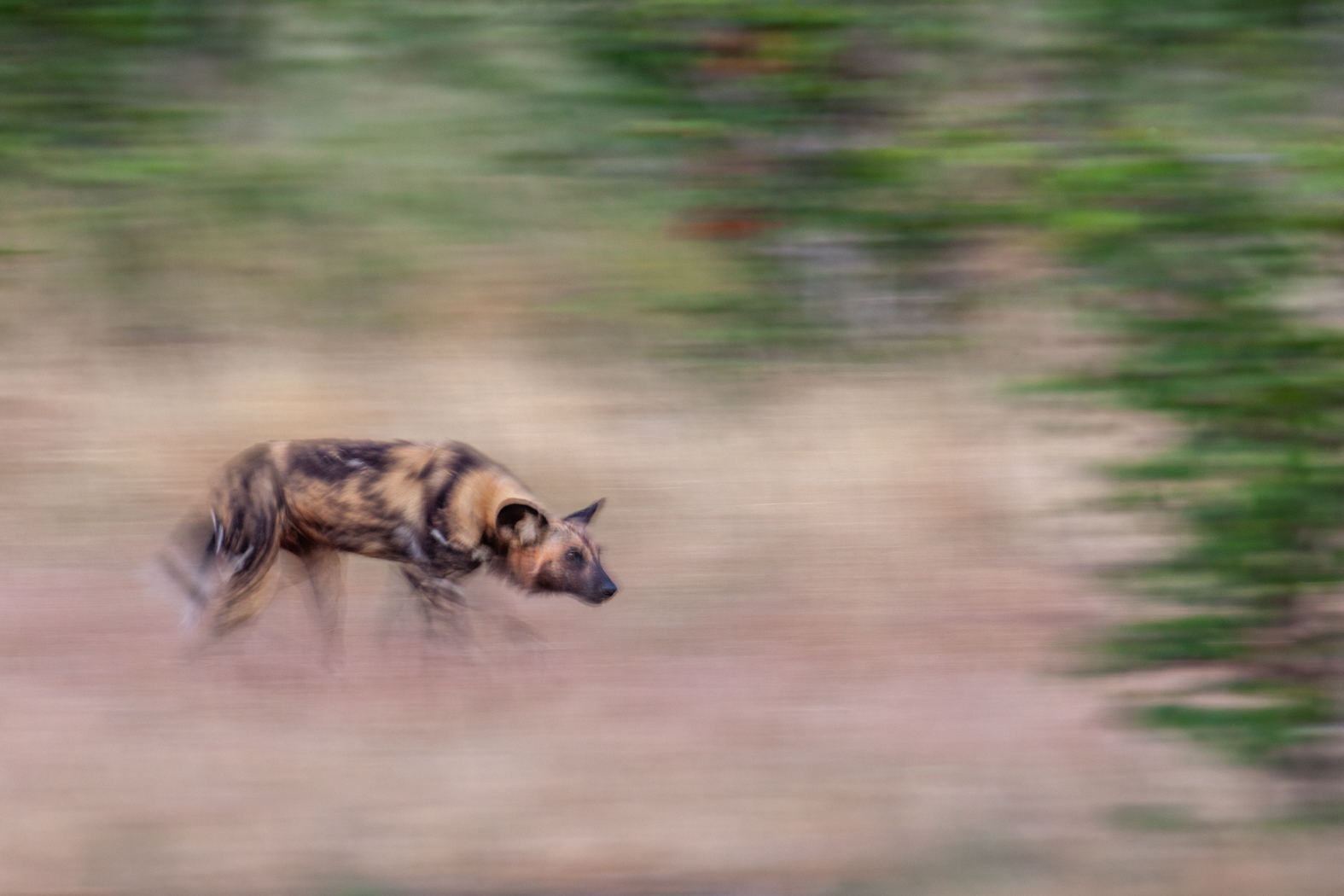 We also recommend using leading lines in your photos to draw your viewer's eye towards the main subject. Look for natural lines in a landscape such as the sweep of the Namib dunes at Sossusvlei, the curves of the Kunene River, which Wilderness Serra Cafema serenely watches over, or the cantilevered canvas of a tent at Wilderness Mokete in Botswana's ultra-wild Mababe area. These lines can point to a person or an animal, helping to lead the eye and create a focal point in your image.
Choose your subject carefully

When taking pictures on safari using your smartphone, you'll want to think carefully about the subject of your image. Rather than taking stock-standard pictures of elephants or lions, look for objects with interesting textures, patterns, and colours, such as an animal's skin or fur, the metal or reflective glass of a game vehicle, or the gnarled bark of a tree.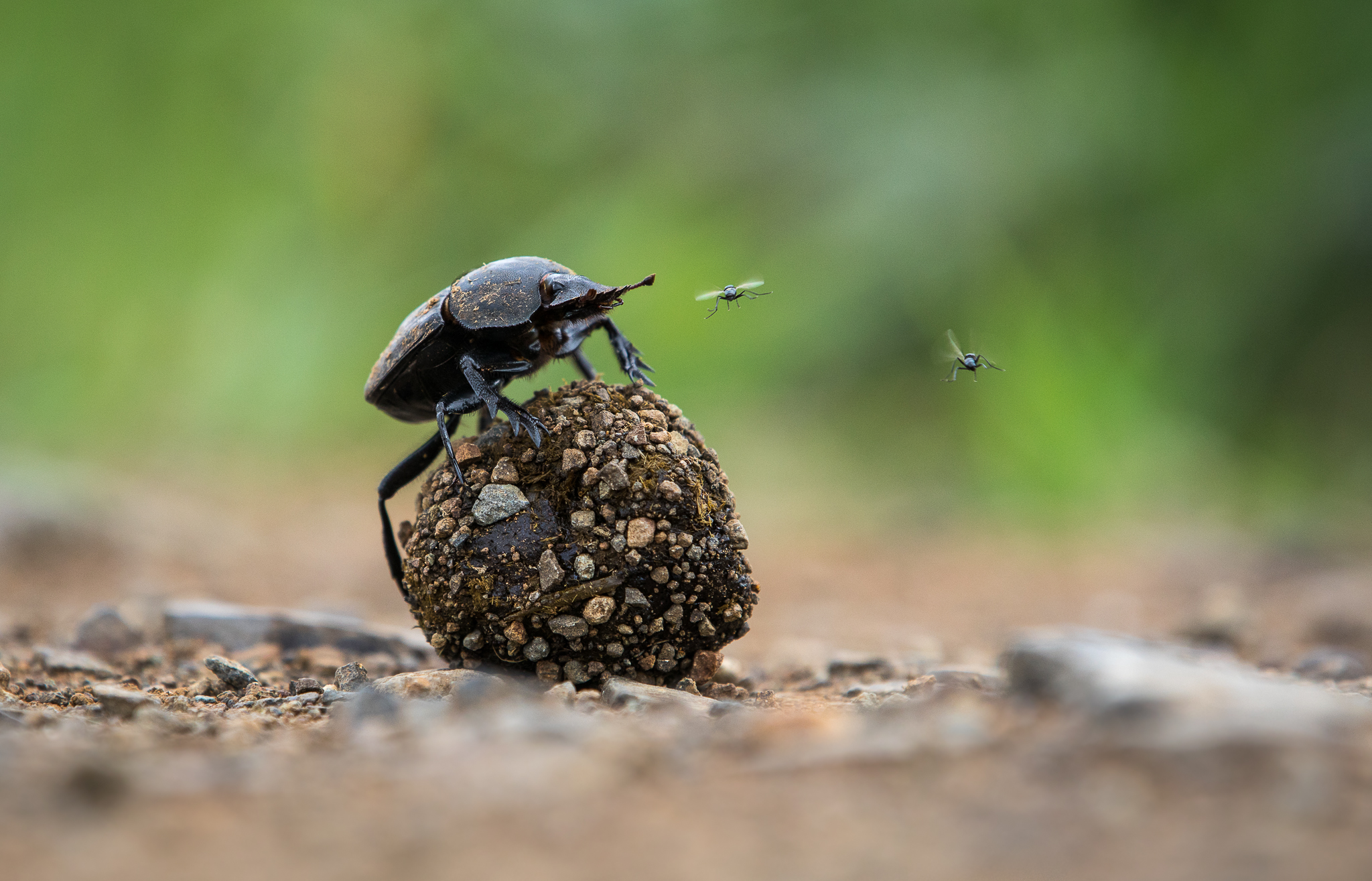 Smartphones also yield the best results when the subject is close by, so focus on the smaller things like flowers, insects, and even grasses; or try to capture life around camp – a breakfast on the deck, a dinner in the boma, or a private moment in a wildlife hide overlooking a watering hole.
Maximising light and shadows on your smartphone
Lighting is one of the most important elements of mobile phone photography. While the golden hour just after sunrise or just before sunset offers a soft and warm glow to your images, if the light is too low, pictures taken with a smartphone can be grainy.

Instead look to use your phone to create unique captures using available light. Shoot into the sun for intriguing silhouettes of wildlife, such as a towering giraffe or a dazzle of zebra, while natural light sources like lanterns or firelight from the boma add a special ambience to cultural images. Shooting in HDR mode (High Dynamic Range) will also allow you to capture more detail in bright and dark areas of your photo.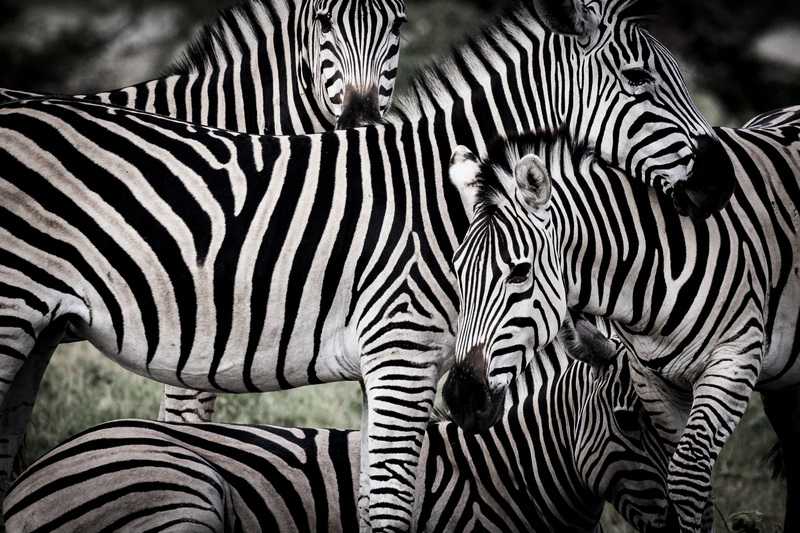 Mastering Camera settings for safari photography: Focus & Exposure

One of the biggest challenges of safari photography is capturing shots of wildlife from a distance. Animals that are far away or fast-paced action generally won't be sharp, and the quality of your phone's digital zoom simply doesn't equate to what you can achieve with a DSLR telephoto lens.

In this regard we recommend not zooming at all when taking safari photos with your smartphone. The images are sufficiently high-res to allow you to rather shoot the image as is and crop later if necessary. Resorting to the old trick of holding your phone a short distance behind your binoculars to get a close-up shot can also work.

For the perfect exposure, try a professional photo app that will allow you to separate the focus and exposure settings, allowing for more control over your images and when taking a video, you should lock the exposure to avoid any change in brightness.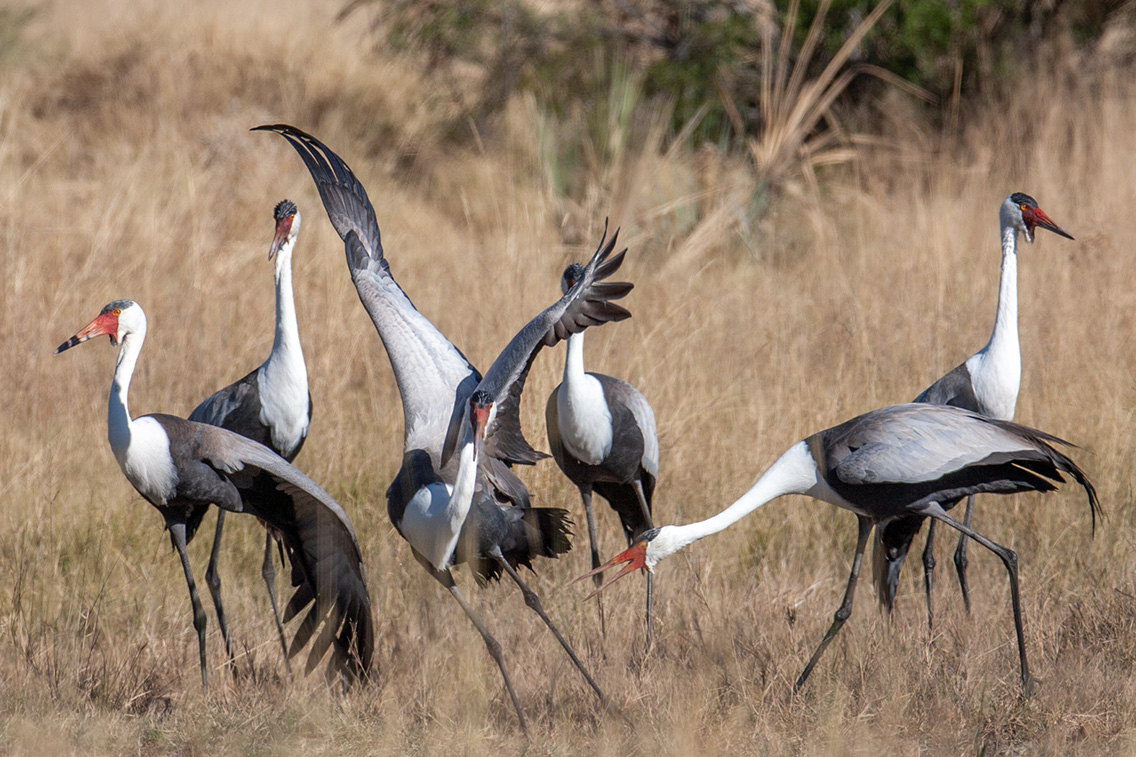 If you want to be sure not to miss a moment of the safari action during a hunt, or would even like to try capturing a bird in flight, try putting your phone on burst mode.

Smartphone cameras are great for capturing new perspectives

Chances are your smartphone is always in your pocket or your bag when you're travelling, so you'll never miss a photo-op. But aside from simply capturing spontaneous moments on the go, the great thing about your smartphone is that's it's light and small so you can get into positions that photographers with bulky gear probably can't. The selfie-stick is a great tool for creating interesting angles in your photography. Go high. Go low. Go upside down. Have fun with it.

Phones Smartphone cameras are also great for capturing non-standard photography such as slow-motion videos of wildlife, or the type of panoramic landscapes you see at our Wilderness destinations. Also, the video capability on most smartphones is often better than entry-level DSLRs, so if you're looking to create lasting memories of your safari experience, your smartphone can sometimes be even better than an expensive camera.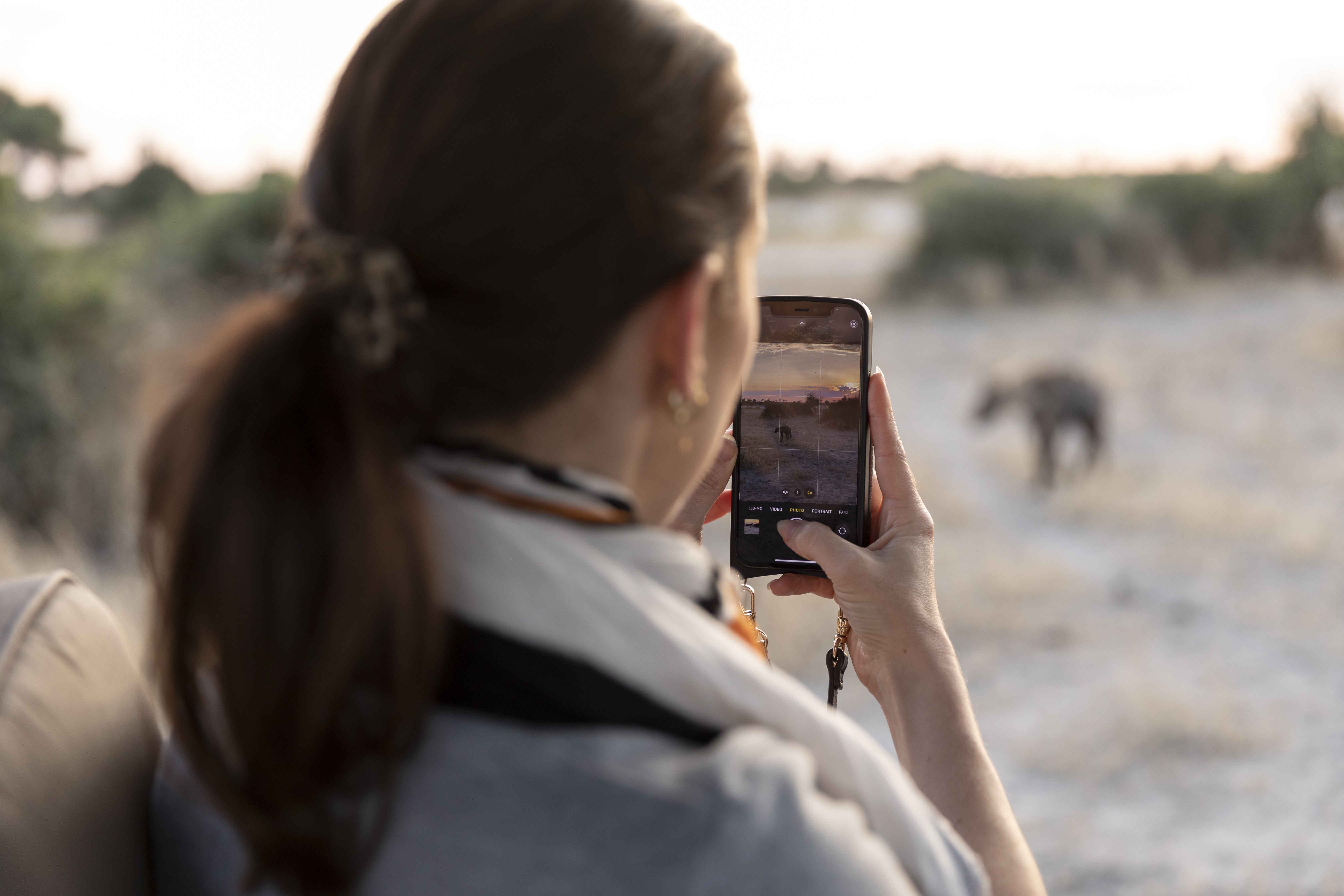 Get to grips with a great wildlife & nature editing app

Editing can make a huge difference in the final look and feel of your photos and there are countless third-party editing apps that really make your photos stand out from the crowd. From VSCO and Snapseed to Lightroom and Photoshop, each app offers its own set of creative tools to take your photos to the next level.

If you're creating a photo album from your safari you might want to create or buy a specific filter or set of presets that work with your safari photos and apply them in various degrees to all your images to create a standardised look and feel. Presets that work to enhance the natural look of photos by sharpening and enhancing green and orange colours tend to work well, while ones that take a cinematic approach or a vintage look can leave your images looking over-edited.
Don't be afraid to get creative
Editing by trying out new techniques like double exposure or colour grading, can add a unique and personalised element to your photos, and allow you to create something more fun than what you typically find being shared from a DSLR.
Invest in some good quality mobile photography accessories

There are many photography accessories available for your phone, like clip-on lenses, external flashes, and portable photo printers. But when travelling on safari you'll want to keep your luggage light, so taking along a whole suitcase full of accessories simply isn't possible.
Investing in a few really good quality accessories is a better way to go.
Clip-on lenses attach directly to your phone camera, while macro lenses can be added to your phone case. These accessories allow you to get even closer to your subject for those detailed shots, but clip-on lenses, especially cheaper ones, can be ill fitting and thus lead to a loss of quality. More expensive macro lenses tend to have less quality issues and depending on which one you buy, are universal to all smartphones (you simply just replace the case to fit).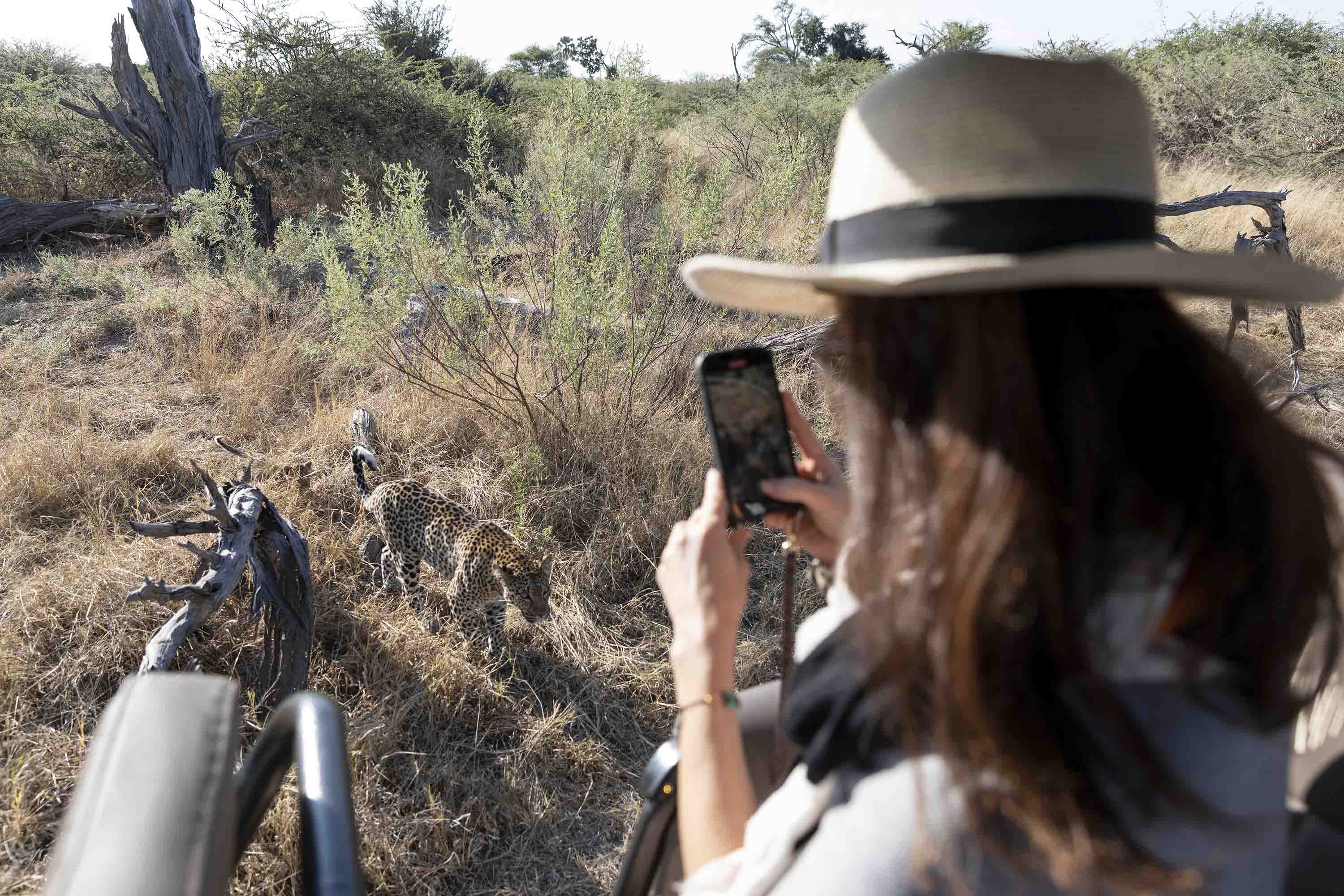 You can also avoid camera shake and out-of-focus photos by using a smartphone tripod. This is especially useful when taking long-exposure shots, star trails, and time-lapse videos. A gimbal also helps to create more stable video, especially if you're shooting while on a game drive vehicle or out on a walk. And then a good microphone will help to reduce wind and environment noise if you plan to speak into the camera when videoing.

Lastly, you need to be prepared to handle dust, water, and other environmental factors on safari. To protect your smartphone camera, consider using a protective case or bag, as well as a rain cover or waterproof housing.

The benefits of smartphones on safari

They're lightweight, small and typically in our pockets anyway, making smartphone cameras perfect for capturing spontaneous and candid moments on safari. Whether it's about capturing a fleeting moment on your Wilderness Air flight into camp, showcasing the stunning landscapes you see, or snapping a shot of the wildlife with minimal disturbance, your smartphone will do the job.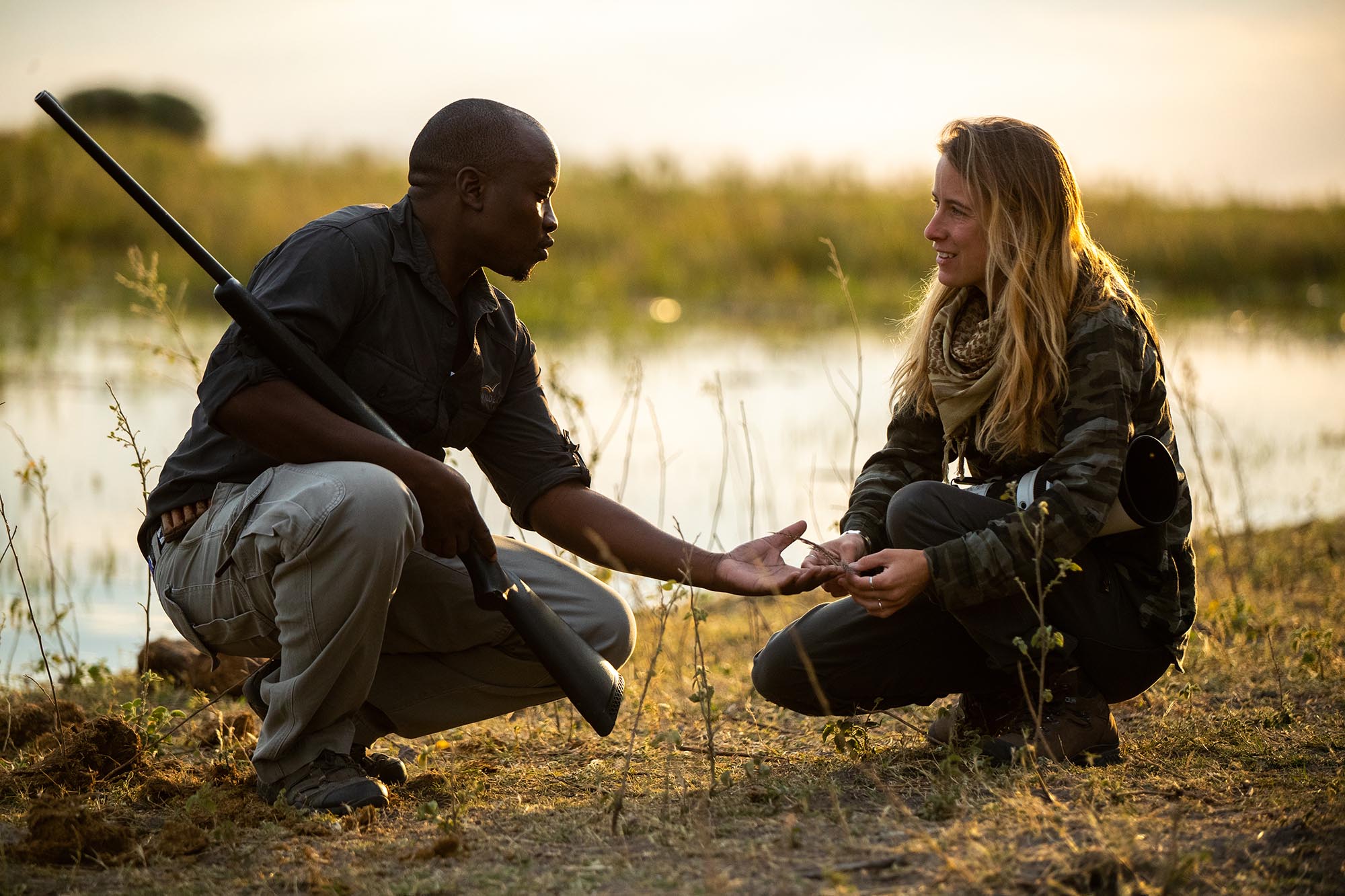 With additional memory, convenient apps, and a few nifty gadgets you may even find that your smartphone becomes your go-to device for travel photography. Plus, you'll instantly be able to share your shots with family and friends at home or on social media.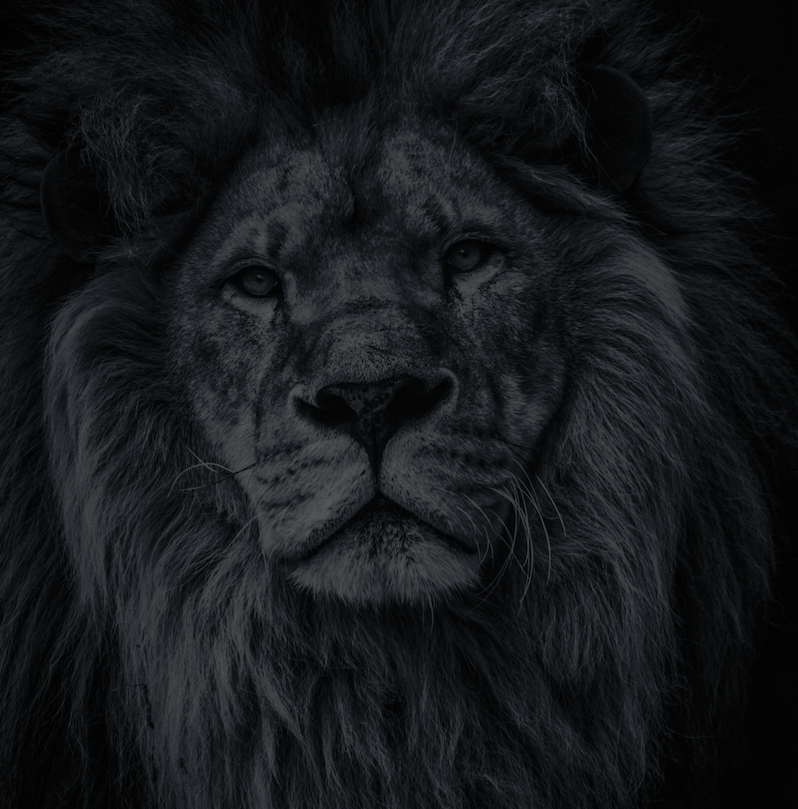 Let's plan your next journey
Ready?
When we say we're there every step of the way, we mean it, literally. From planning the perfect circuit, to private inter-camp transfers on Wilderness Air, and easing you through Customs. We're with you on the ground, at your side, 24-7, from start to finish. Ready to take the road less travelled? Contact our Travel Designers to plan an unforgettable journey.