What an epic eight-and-a-half months it has been rebuilding what is arguably the next trendsetting camp of the Okavango Delta.
No matter how much time one sets aside for a rebuild there will always be a "rush" at the end where you feel the pressure of opening to the standard you intend the camp to be.
Putting together a "picture perfect" camp, with the renderings, building plans and sketches swirling around in your mind, can feel unsettling.
Things don't seem to flow, you go through highs and lows, and sometimes a day just doesn't go your way. June 17 arrived like a big bull elephant in full charge! We opened to a full camp, and everything that had gone wrong or stressed us melted away with the expressions on our guests' faces as they checked in and walked around, taking in the reality of our five-year dream.
As you walk from the arrival deck, your journey through Jao begins, with a number of options, and different paths to take. It is here that our guests make their first choice...
You arrive at a junction, and on your right, a flight of wide red balau stairs takes you to double sliding doors looking into the lower area of a tall structure where a complete giraffe skeleton has been erected! The Centre of Knowledge is exactly as we imagined it. This amazing museum is set in a beautifully designed lounge, with set of spiral stairs leading to a glass-fronted wine cellar full of delicious vintages. The walls are packed with reference books and large pictures, with plant pressings, photos and numerous writings on the history of Jao and the Kays family.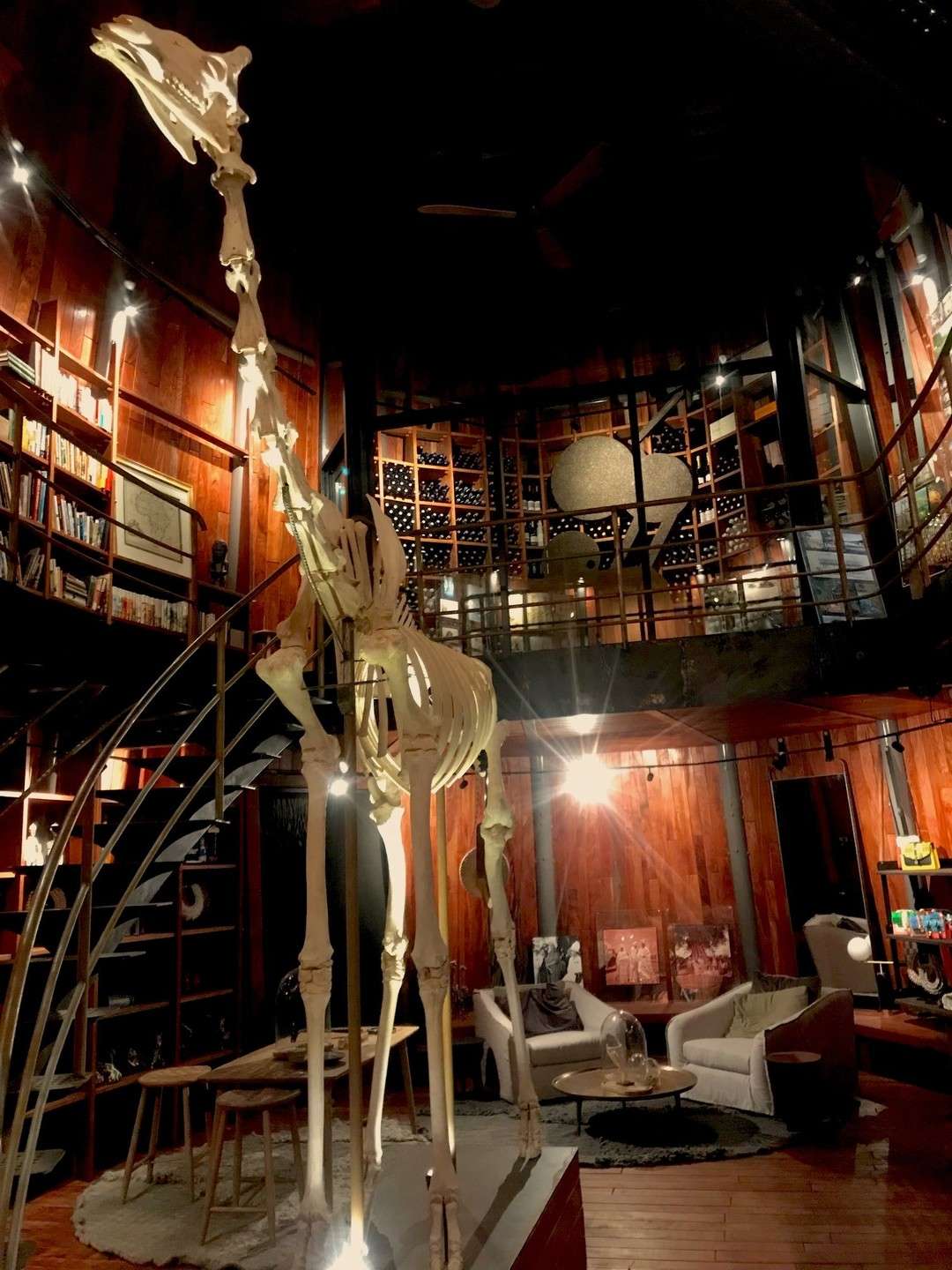 The bottom floor of the museum serves as a safari shop and relaxation area
Turning left at the junction, you have the choice of taking the leadwood stairs that climb up around a large termite mound to the second floor. Here you enter the main area overlooking the Delta with a raised fire deck, relaxing swing chairs and an indoor-outdoor lounge. The private deck and dining area has a view towards the pool, gym and the spa treatment rooms – and then, and very importantly, there's Jao's unique bar, an invitation to relax in this magnificent setting.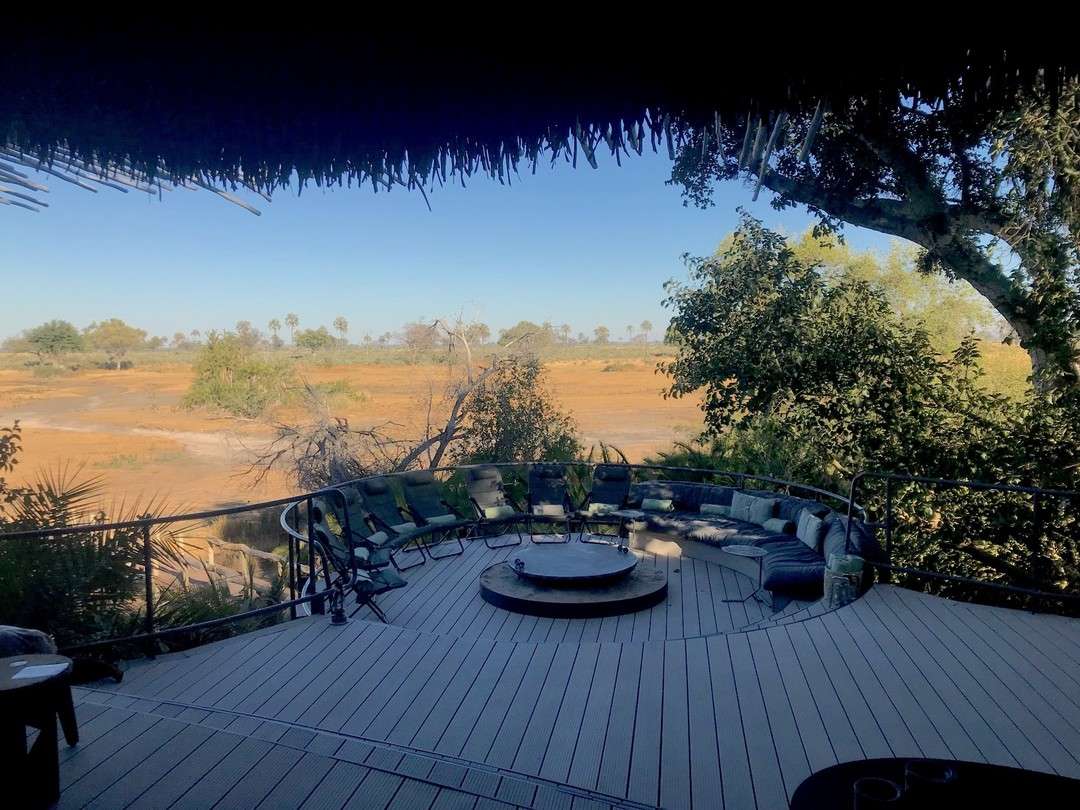 The top fire deck – an inviting space to kick back after a game drive. Our aim at Jao is to make you feel completely at home with the thrill of new experiences to be enjoyed during your African adventure.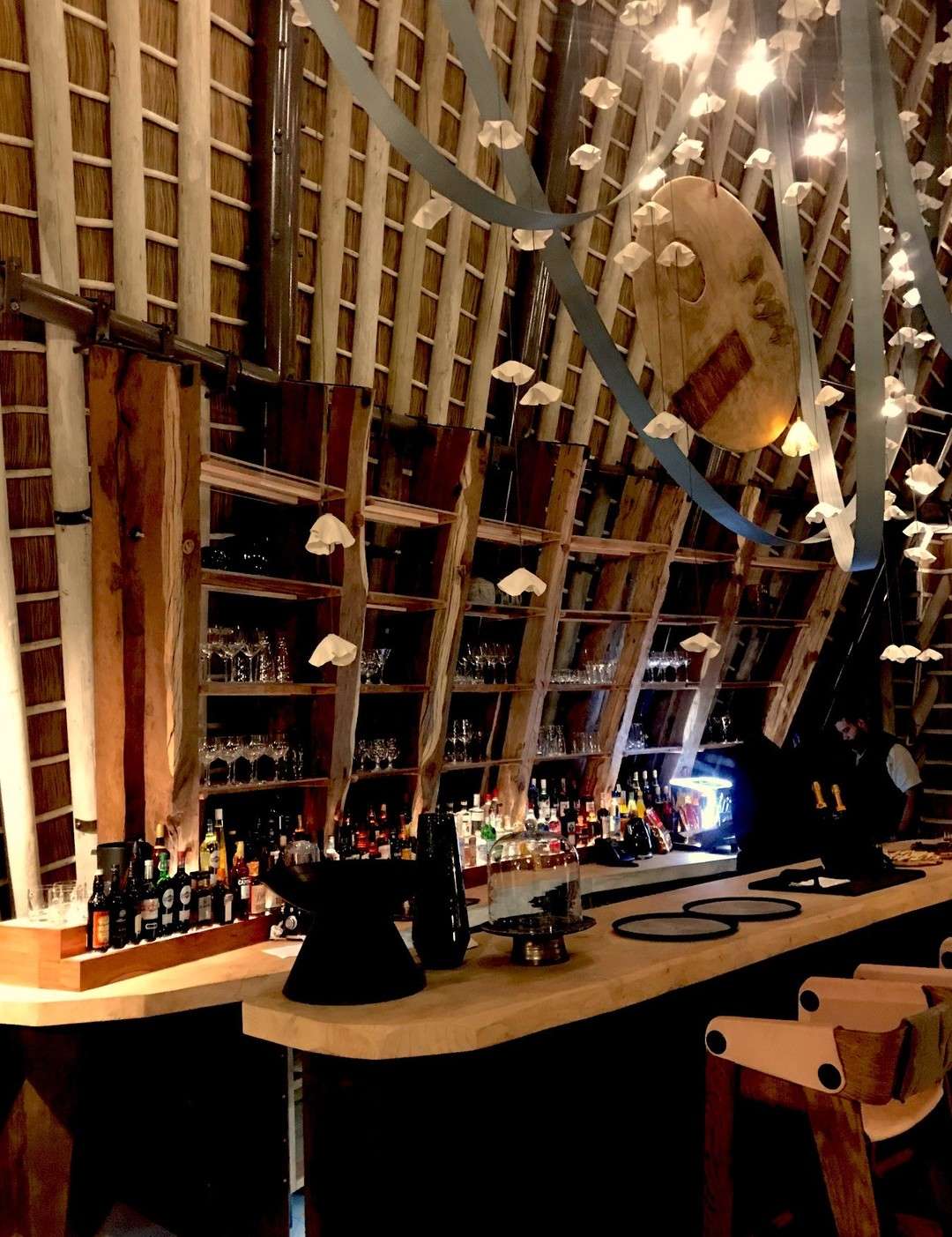 Are you ready for a drink yet?
So, the question is, what choice would you make?
Time to Unwind
The open-plan spa reception leads to a winding path to two treatment rooms. To access the rooms, you will cross over a moat filled with water plants and enter your own lil pad "cocoon" of peace and relaxation. Once you are fully relaxed, you will exit via another route on the next phase of your journey.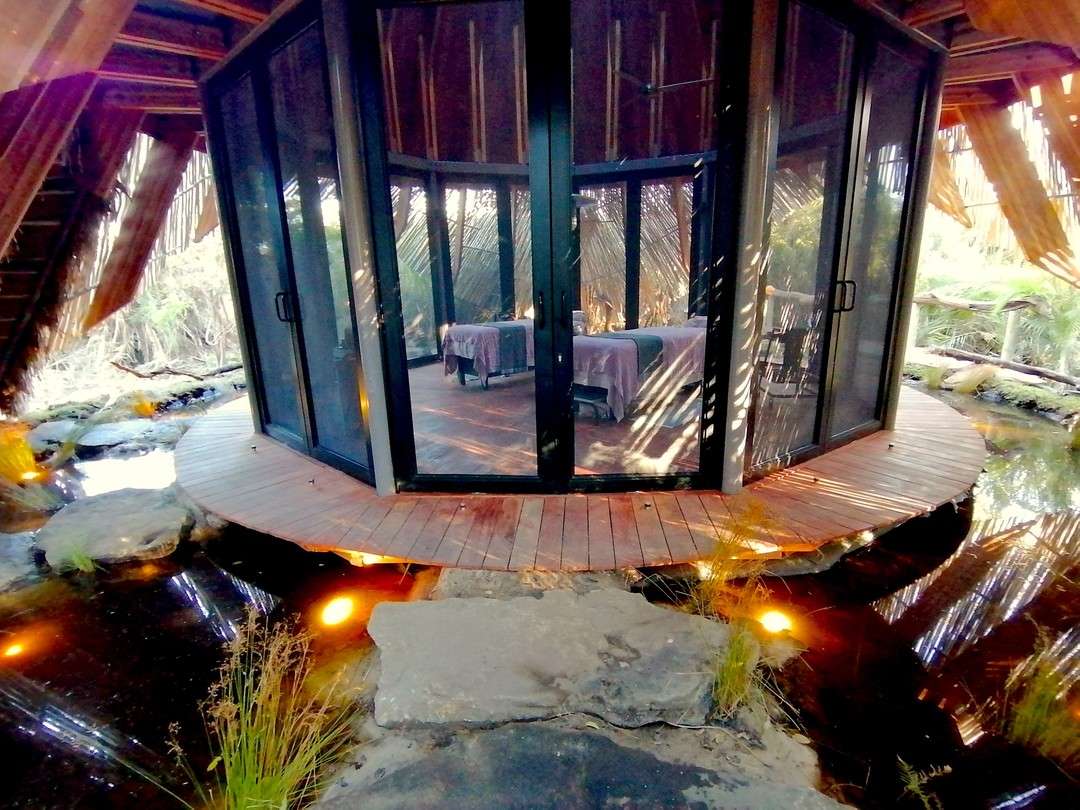 A truly unique and relaxing experience.
The main pool and gym each have their own unique Delta view on the very edge of the channel, and the pool has a natural-weave dome sun roof to offer all day poolside relaxation with just the right amount of African sun.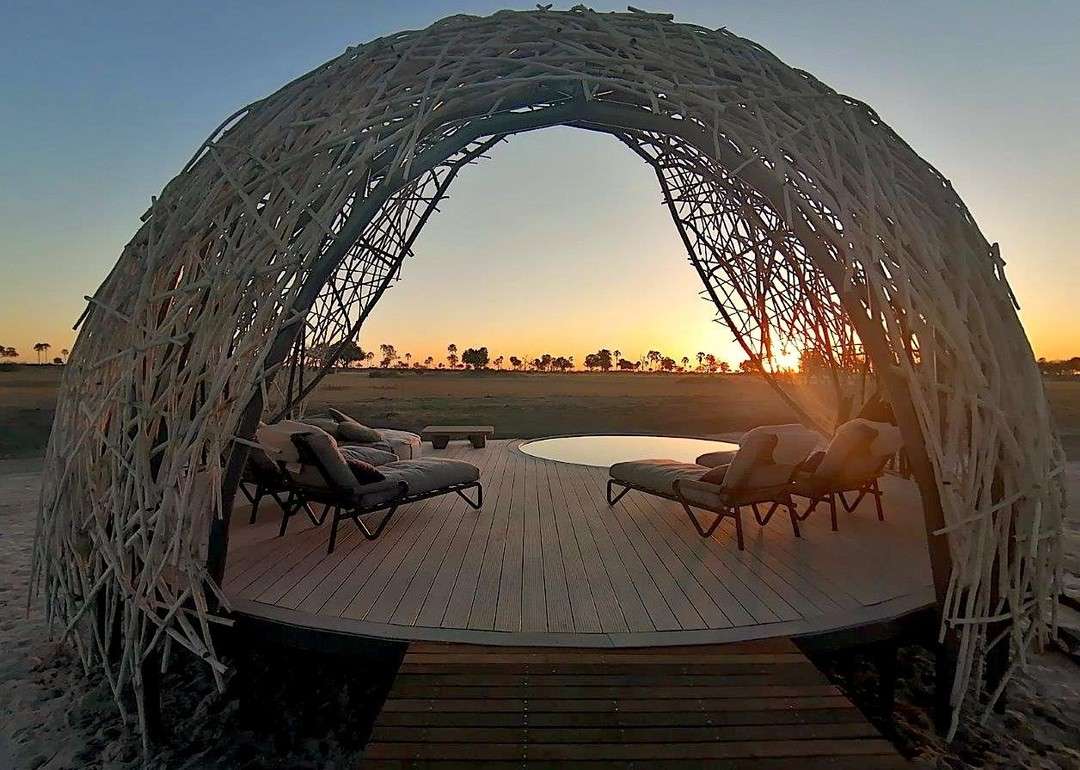 One of many amazing places to relax
The two fire decks provide spectacular views of the Delta, and, depending on your preference, there's an indoor or an outdoor lounge area and dining option.
When it comes to the rooms, you can choose between the villas or suites, all equally luxurious, with a fireplace, cooling vents with climate control, indoor and outdoor showers and a bath and a plunge pool, to allow you to fully appreciate the Delta from the comfort of your room! The Villa also comes complete with your own butler, chef and guide.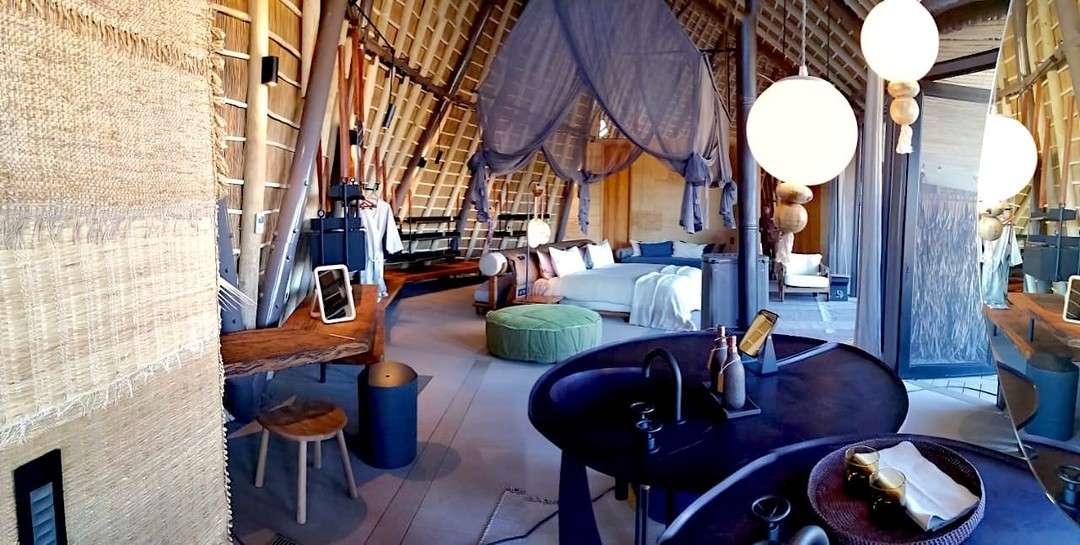 Inside one of our suites

The view from inside a suite
As mentioned in previous blogs we are experiencing lower than usual water levels due to below-average summer rainfall in southern Angola, the source of the water that flows into the Delta. As a result, the water is only pushing into the deeper channels, and moving very slowly. In previous years, we would be at the height of our annual inundation, and the water levels would be just beneath most of the rooms, main area and pool. The waters have yet to reach the camp so water activities are limited at this stage.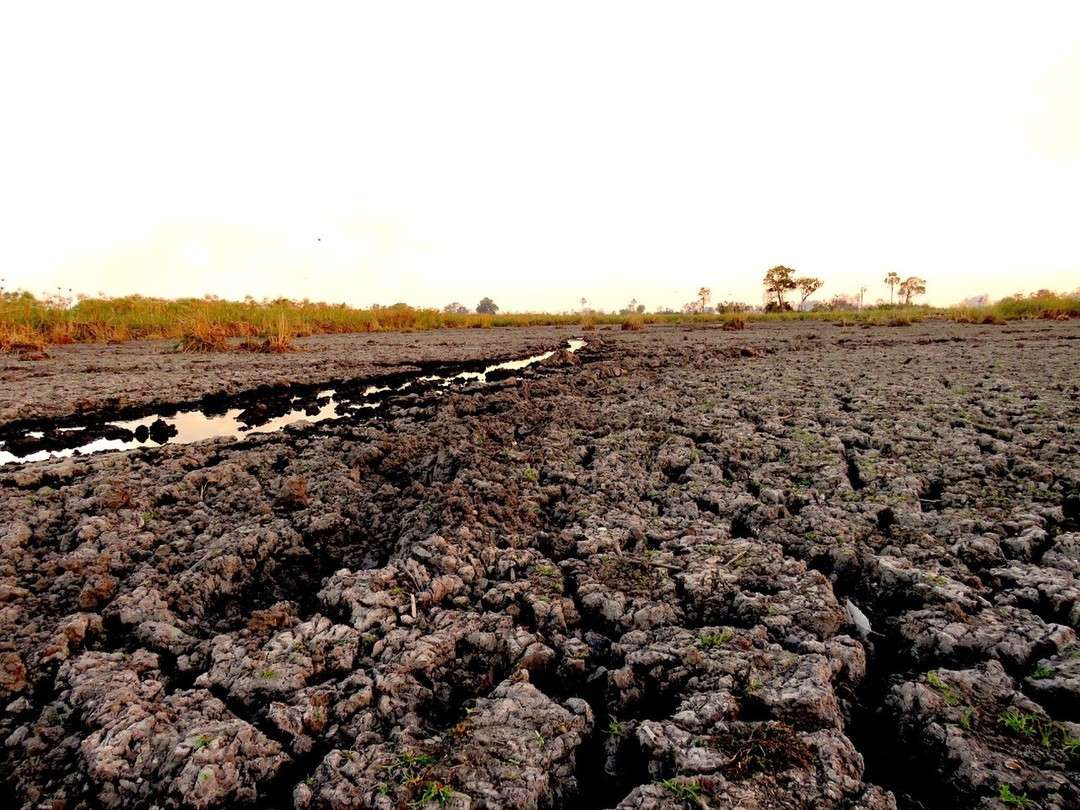 The flood water pushing through the dry river bed as it begins its journey south, after a year of very low rainfall.
However, as mentioned in my last blog, we have had amazing sightings of large herds of zebra and wildebeest, not often seen in the area, and sightings of giraffe drinking from the waterhole in front of camp.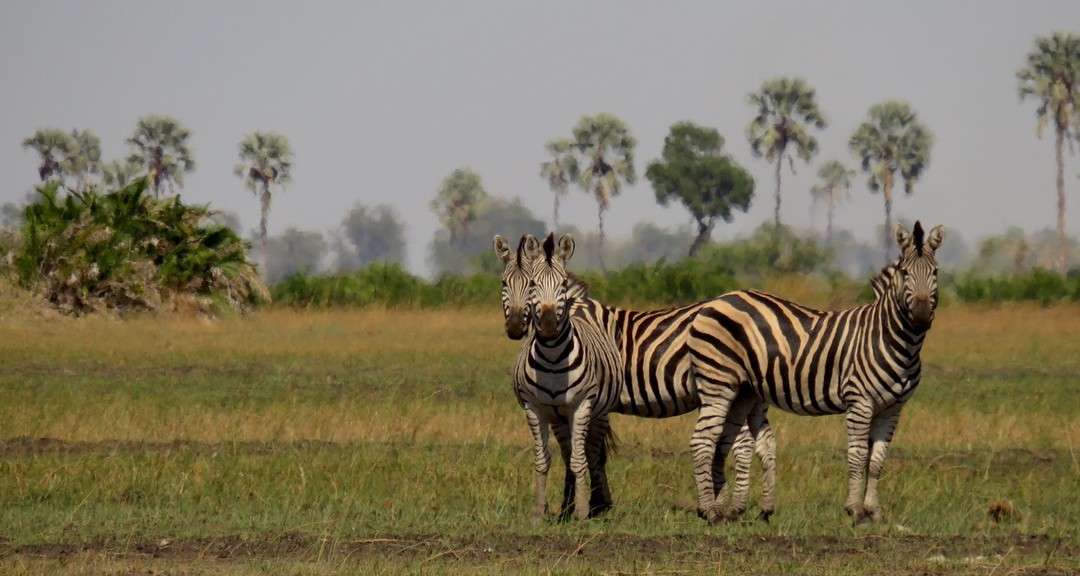 Zebra in what is normally a metre of water
The lions are doing well, and the cubs even more so, as they are not battling through the waters, where they often fall prey to crocodiles from the fatigue of trying to swim.
We have also seen honey badger, serval and porcupine in camp.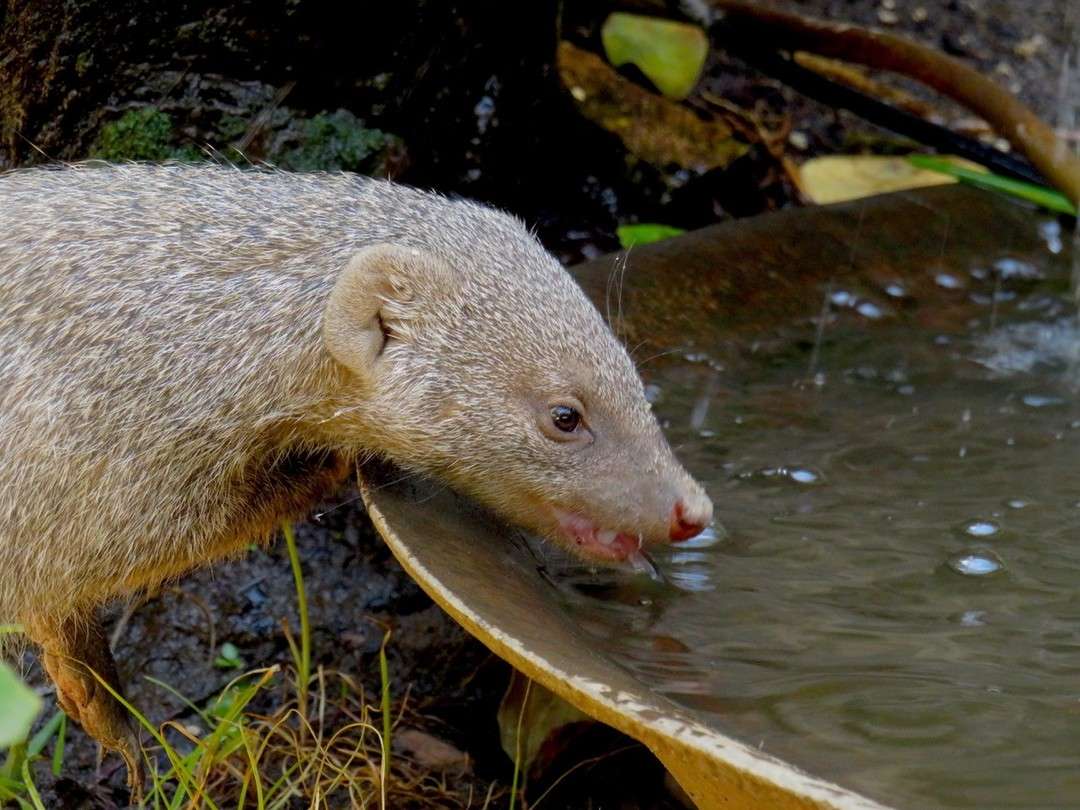 A member of the "Mongoose Mafia"
They say a journey begins with a thousand steps. Ours started almost nine months ago as we began the camp rebuild. We have now reached the most fulfilling part of the journey, where we, along with our guests, can enjoy all that Jao has to offer.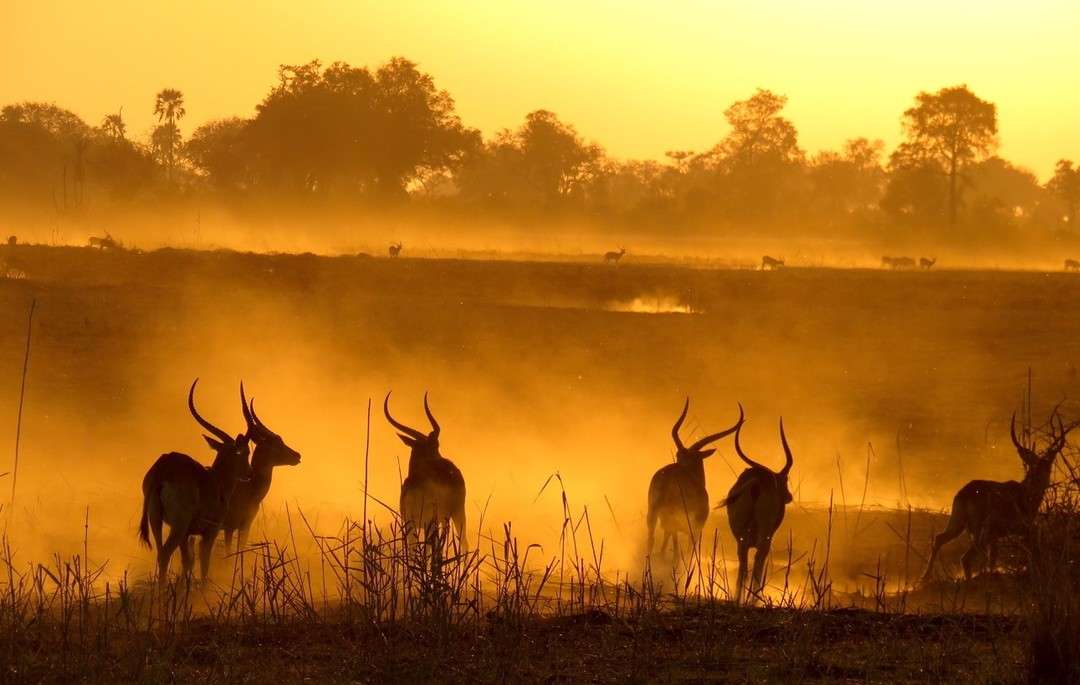 Our floodplains offer something unique every day
Written and Photographed by Antony Mulligan, Jao Reserve Manager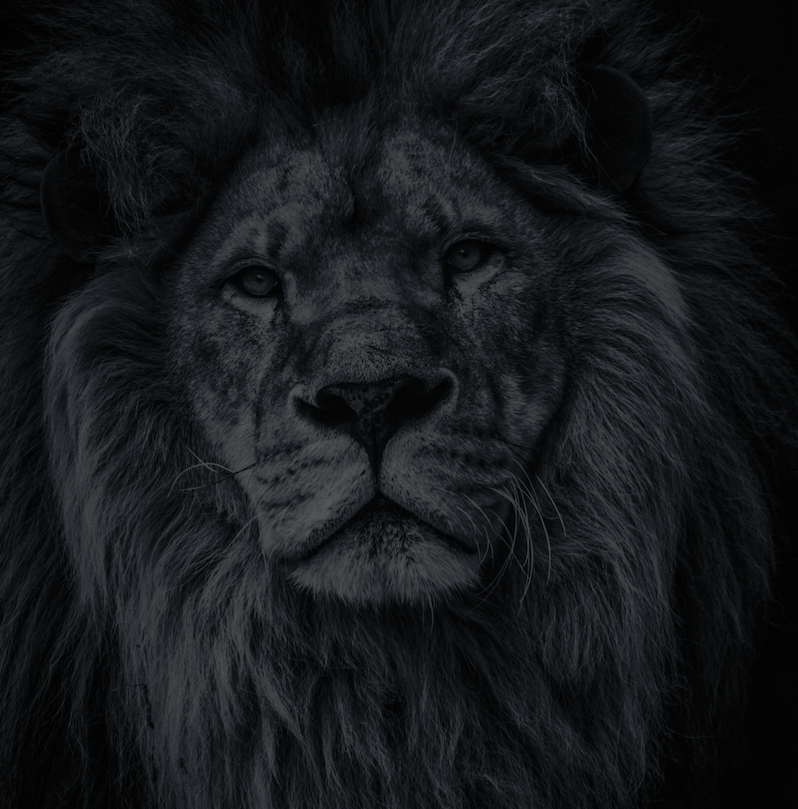 Let's plan your next journey
Ready?
When we say we're there every step of the way, we mean it, literally. From planning the perfect circuit, to private inter-camp transfers on Wilderness Air, and easing you through Customs. We're with you on the ground, at your side, 24-7, from start to finish. Ready to take the road less travelled? Contact our Travel Designers to plan an unforgettable journey.