Since our founding in Botswana in 1983, Wilderness has made a significant impact not only in preserving wilderness and wildlife, but also in empowering marginalised communities in areas where we operate. In much of Africa particularly, tourism is key to a country's development strategy; conservation tourism protects and enriches on many levels. You, our guests, are vital to this development.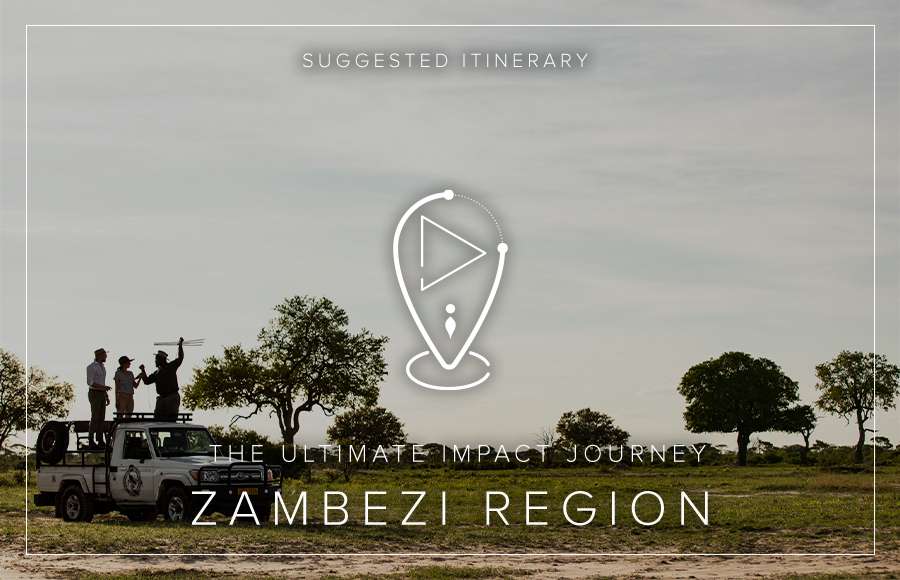 Come make an impact in the Zambezi Region, staying at three of our most conservation-minded camps: Shumba (Kafue National Park, Zambia); Toka Leya (Mosi-oa-Tunya National Park, Zambia); Little Makalolo (Hwange National Park, Zimbabwe). Classic safari country combined with the awe-inspiring Zambezi River and Victoria Falls.
Here's the ongoing work you'll be supporting:
In Zimbabwe and Zambia, within the last two decades we've spent more than USD4 million in national park fees and permits – a substantial conservation impact, uplifting the lives of more than 3 000 people through employment and various community projects managed by our non-profit partner, Children in the Wilderness (CITW).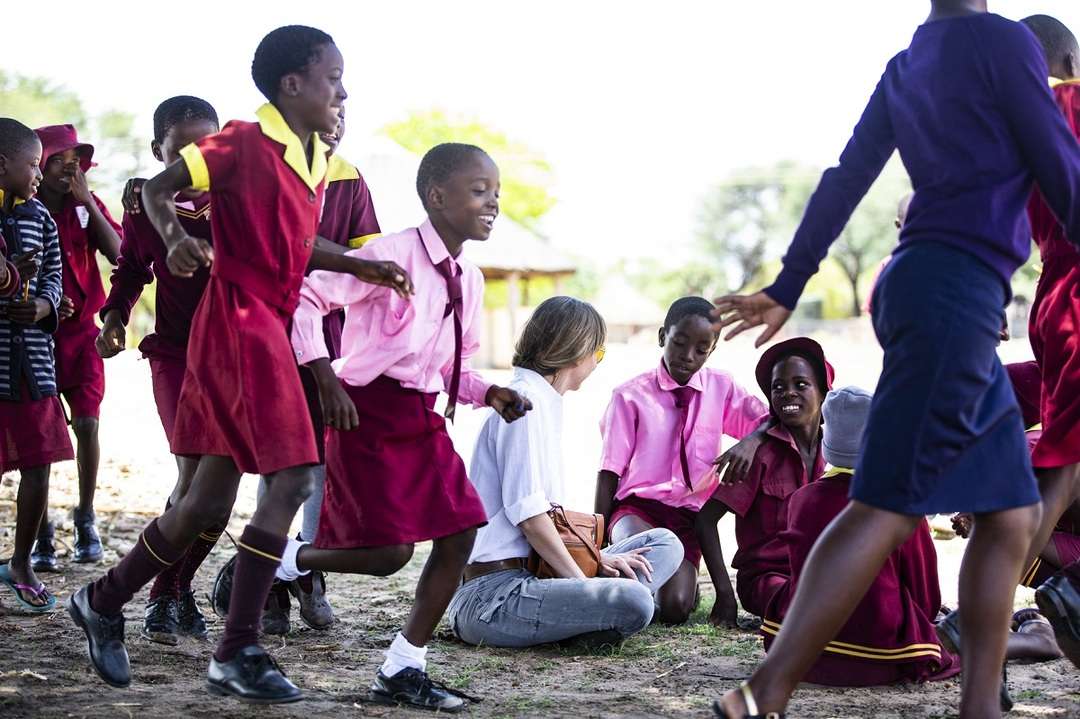 In Zimbabwe, we've assisted concession management through building firebreaks and maintaining roads; flying park management and anti-poaching teams as needed; and helping to maintain boreholes providing water to wildlife. We've also financed a variety of research, and supplied anti-poaching support. Through and with CITW, we've run environmental education and literacy programmes; offered young people scholarships, supplied school equipment, and supported school nutrition programmes; and run teacher training and community development projects.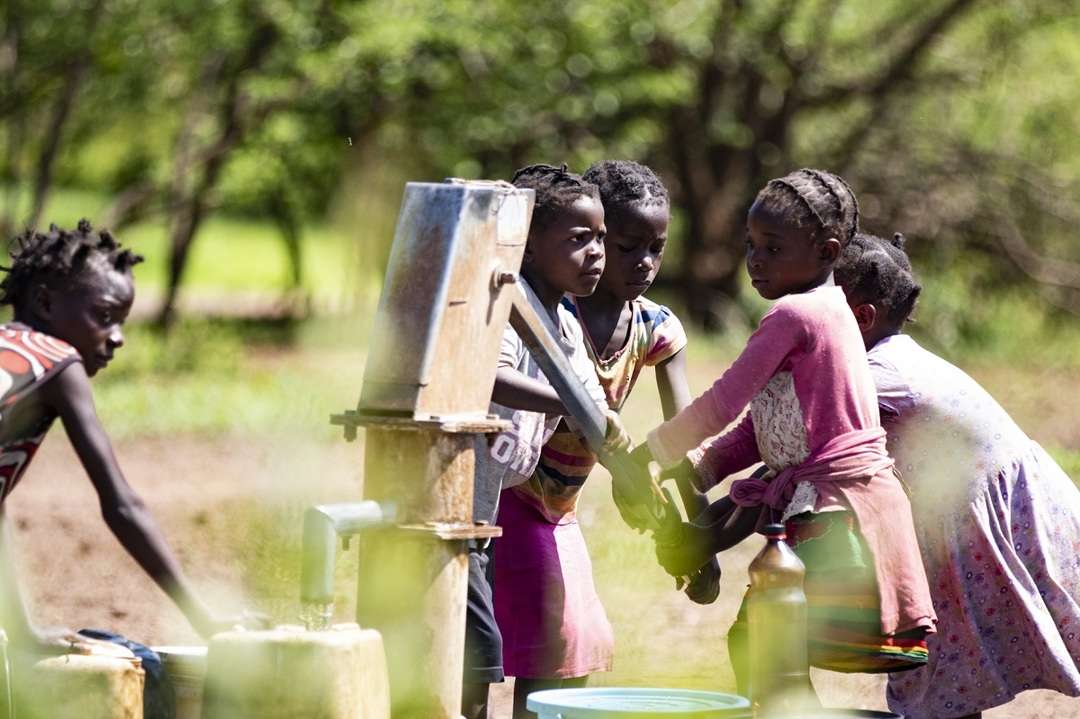 We've been pioneering conservation tourism in Zambia since 2005: protecting the biodiversity of Mosi-oa-Tunya National Park near Victoria Falls and of Kafue National Park's spectacular Busanga Plains. Our year-round presence in Busanga provides logistical and financial support to local anti-poaching activities, and contributes to the conservation of the country's most diverse national park, home to 55 large mammal and 500 bird species. Every Wilderness guest visiting the Plains is a conservationist, helping us contribute more than USD500 000 in concession fees to the park each year, ensuring its sustainable future. We also support ongoing research into human-wildlife conflict and other issues, as well as partnering with CITW to run leadership and environmental education programmes/Eco-Clubs for disadvantaged youth in local communities along with various community development projects.
On this specially tailored, eight-night Ultimate Impact Safari, see our impact in action – and yours:
Shumba, Kafue National Park, Zambia (3 nights)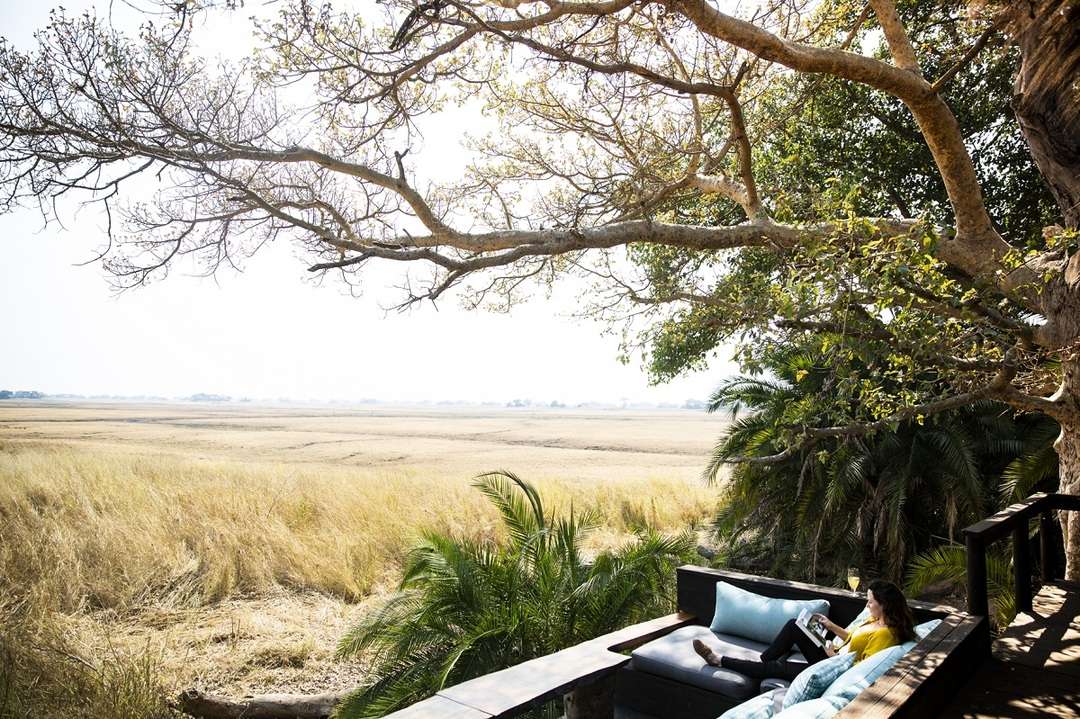 Say 'Busanga Plains' and you're likely to hear: 'Secluded and special'… 'raw nature'… 'some of the most pristine, diverse habitat in Africa'…'the crown jewel of Kafue'. A vast, remote, seasonal floodplain with grasslands punctuated by palms and sycamore figs, Busanga is the gem of Kafue National Park, in Zambia's far north. Significantly larger than the famous Kruger National Park, Shumba (meaning 'lion', after the local star attractions) lies in the Plains' midst, with wildlife abundant for miles around, often on your doorstep, and infinite views from your deck. Though the camp operates for just five months of the year (June – October) due to the annual inundation, Wilderness staff remain there year-round – greatly reducing poaching in the area. Shumba employs a former poacher, now turned to maintenance and conservation. With reduced threat, wildlife has proliferated in number and variety, offering spectacles hard to equal.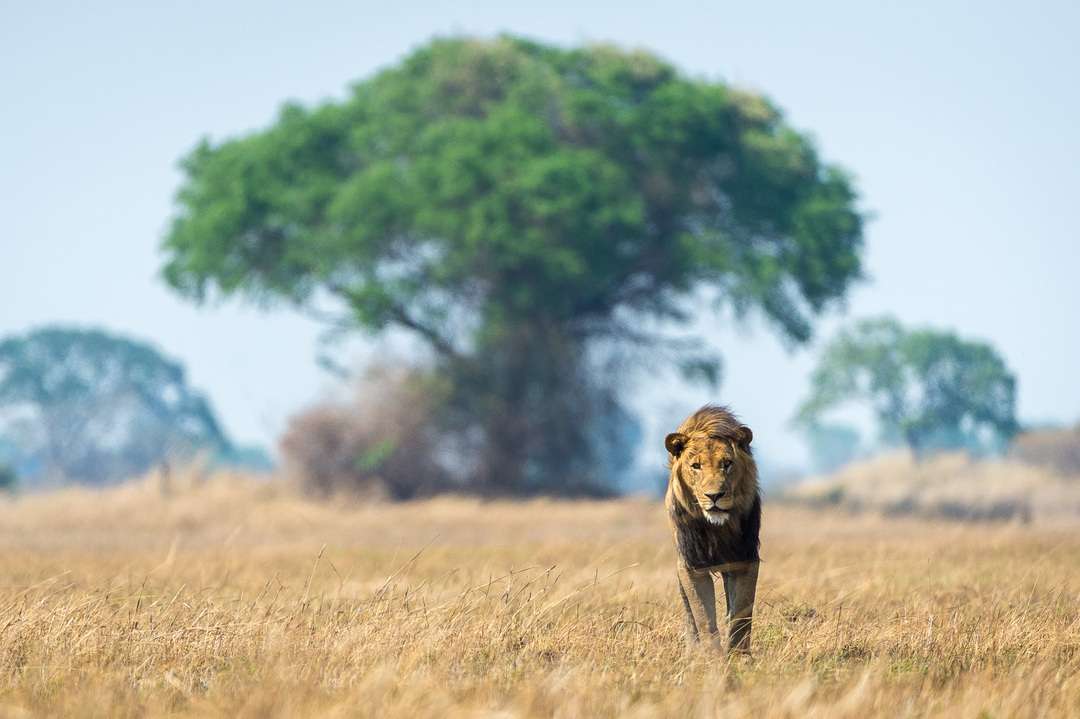 Lions often steal the show playing out on the Plains. Take a swamp boat if you're here before the sinuous blue channels dry up, and you'll likely witness lions leaping across the water. With the abundance of ungulates – more than 20 different species, ranging from the tiny blue duiker to hefty eland and buffalo – lions have plenty of prey. This wasn't always the case; for years illegal bushmeat poaching reduced the number of local prey species, and consequently the number of lions. Working with our partner Panthera, we've been dedicated to lion conservation for years. Come meet the local prides – whose members sport names like Killing Machine, Scarface, and the gentler Shy and Little Prince – and join our conservation efforts. Many of our guests insist on keeping up with news of the Busanga lions long after they've returned home.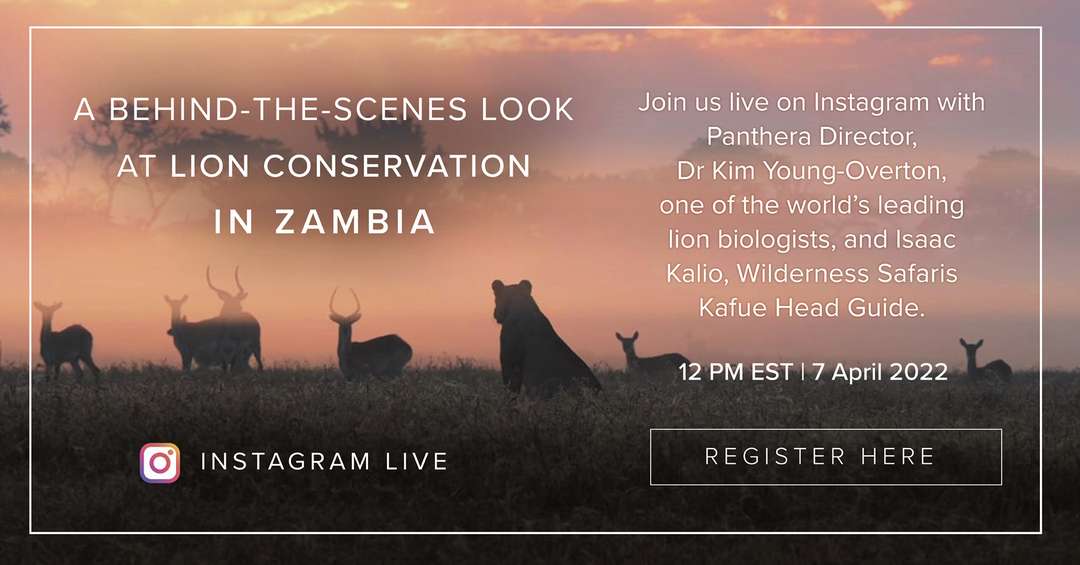 Toka Leya, Victoria Falls, Zambia (2 nights)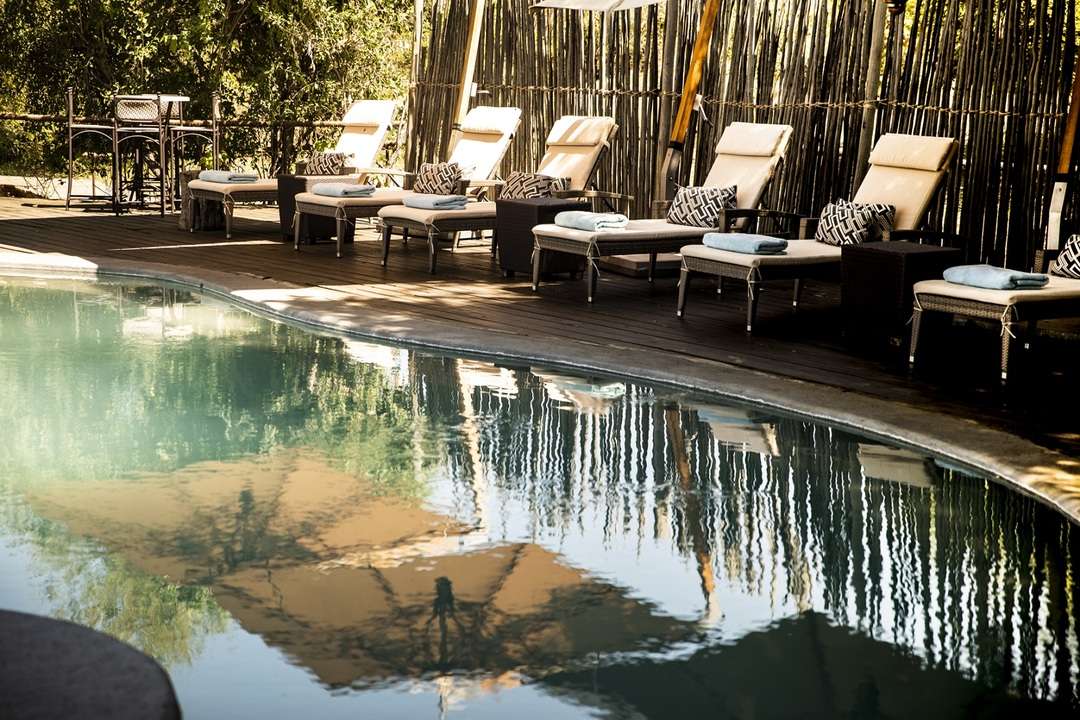 Twelve kilometres north-west of Victoria Falls – the world's greatest curtain of falling water and a lure for travellers through the centuries – Toka Leya beckons. Set in the heart of Mosi-oa-Tunya National Park on the banks of the Zambezi, the camp offers sublime vistas, creature comforts, and adventures in the park, on the river, and at the Falls. It also offers the chance to participate in a local reforestation project and to engage with the protection of white rhinos.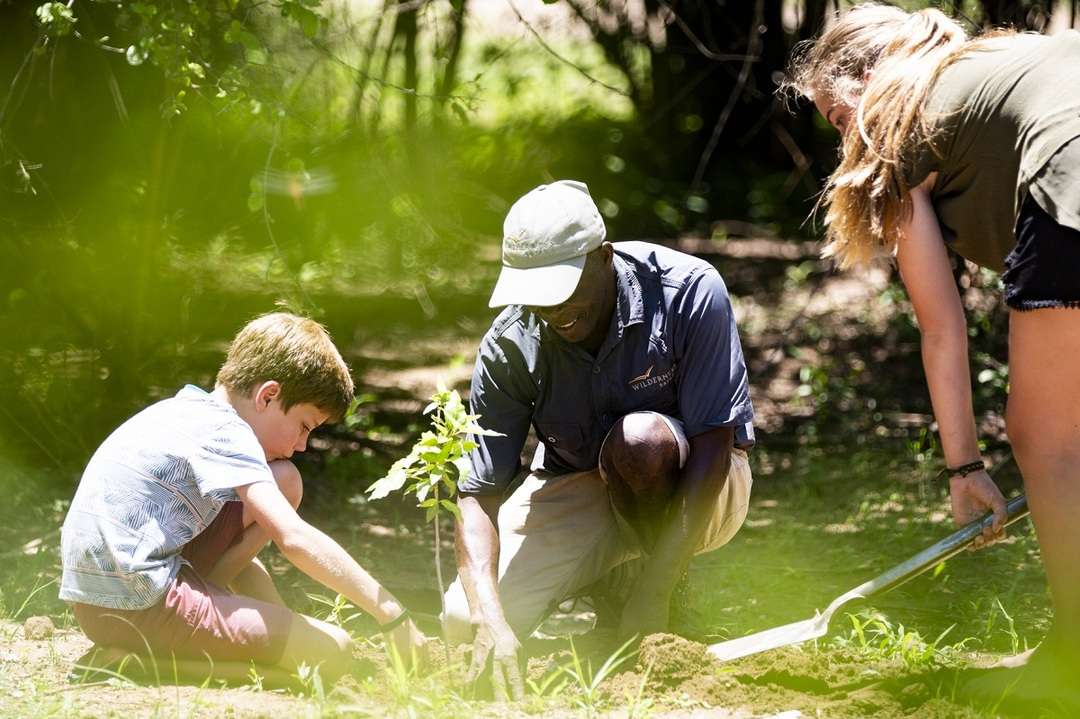 Toka Leya's back-of-house tour exhibits the camp's commitment to sustainability, through solar power, recycling, and other initiatives. It takes you to the camp's nursery, stocked with milkwood, jackalberry, African mangosteen and other seedlings awaiting planting around Toka Leya and at schools and other community sites in the area – formerly a village, and badly deforested. Choose a tree, plant it, even name it. Visit the worm farm where compost is made to nourish the trees, and the water treatment plant where the camp's waste water is cleaned and then used for irrigation. More than 70 000 trees have been planted to date.
Among the many activities that Toka Leya offers – game viewing, boat cruises, catch-and-release fishing, cultural trips to a local village and nearby Livingstone, and adrenaline-pumping options at the Falls – its rhino walk is a highlight. Led by Department of National Parks and Wildlife (DNPW) rangers, track the only surviving population of white rhino in Zambia. Get up close and personal with this remarkable species. Hear how Toka Leya supports the DNPW's anti-poaching and rhino-monitoring initiatives through providing fuel for vehicle patrols and water for its rangers' camps.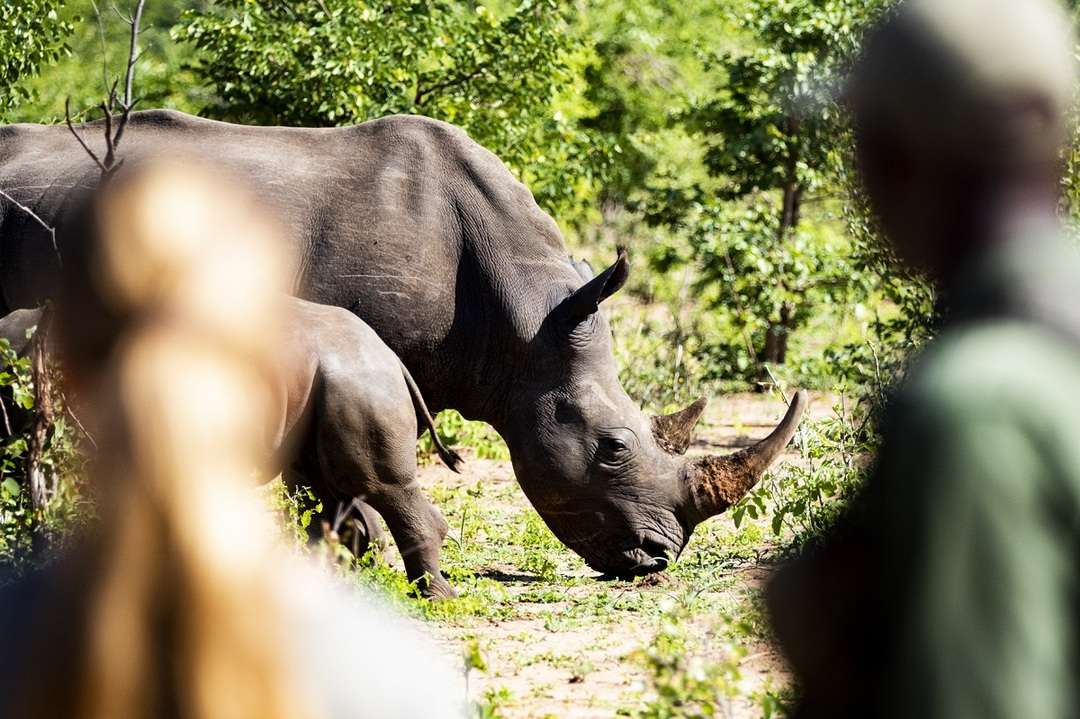 Toka Leya and its guests, together with Children in the Wilderness, have impacted local communities, particularly the Sinde community, where guests may have a cultural visit. Since 2010, through guest support, Toka Leya has installed boreholes and solar pumps here; powered the classrooms; built teacher accommodation; and – through CITW – contributed to scholarships for many of the local children through to high school, with additional support for some going on to their tertiary studies.
Little Makalolo, Hwange National Park, Zimbabwe (3 nights)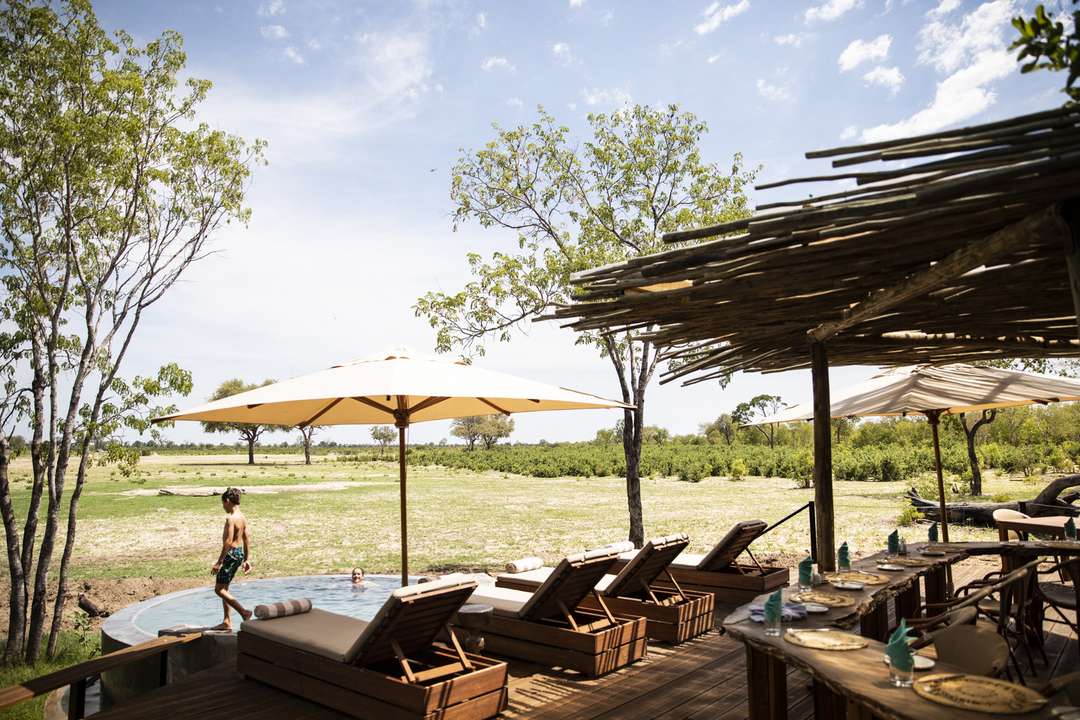 A staggering 5 657 square miles of diverse habitat, Kalahari sands seeping into teak woodlands and golden savannah grasslands, Hwange – Zimbabwe's largest national park – serves up some of the best game viewing on Earth, year-round. Its renowned Ngamo Plains, dotted with vleis and ilala palms, are home to an ever-changing wildlife parade. Also home to the park's original, intimate bush camp, Little Makalolo.
From the log-pile hide near the camp's waterhole, watch the massive elephant and buffalo herds. On game drives, thrill to sighting lion, cheetah, African wild dog, spotted hyaena, leopard, and a vast range of plains game often fleeing them. Appreciate the ecosystem's biodiversity and its smaller creatures on a nature walk. Visit local homes and schools and imbibe something of their culture. Overnight in the elevated Star Bed at Madison Pan, see and hear wildlife gather under a canopy of stars.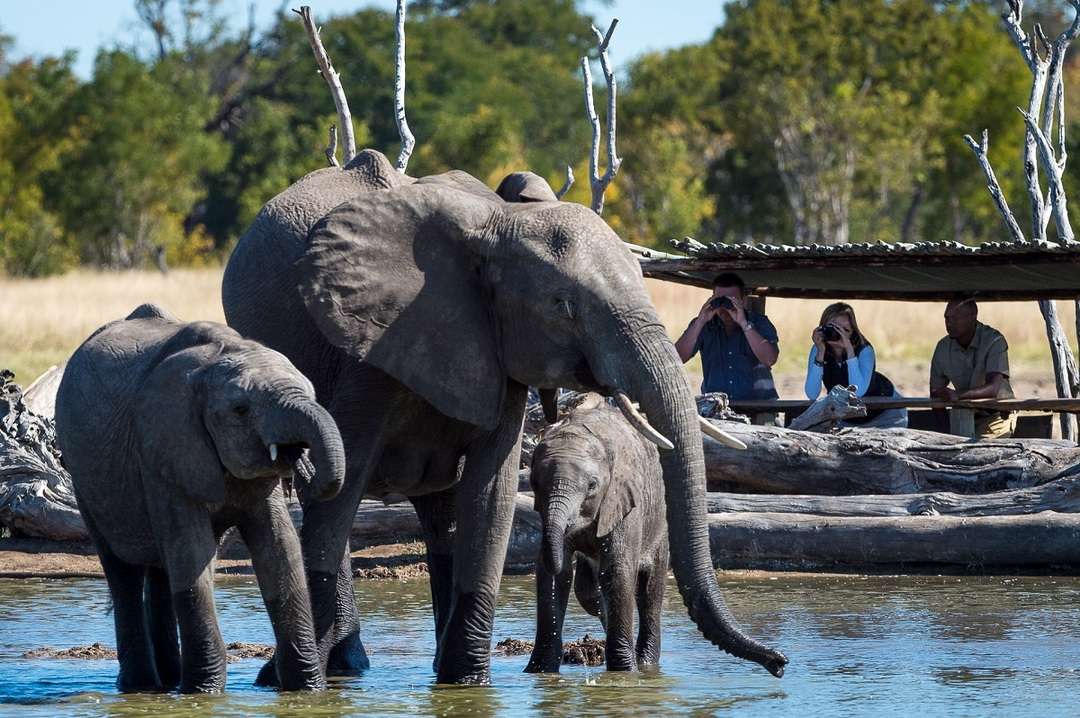 Little Makalolo runs a number of high-impact projects along with many CITW community projects, most notably support for Hwange's Scorpion Anti-Poaching Unit. Guests are invited to visit the projects, to participate and learn more.
During the COVID-19 pandemic, Wilderness' Sustainability Fund allocated urgent funds to ensure that the Scorpions could continue their critical work and maintain a year-round presence in the park, despite global tourism challenges.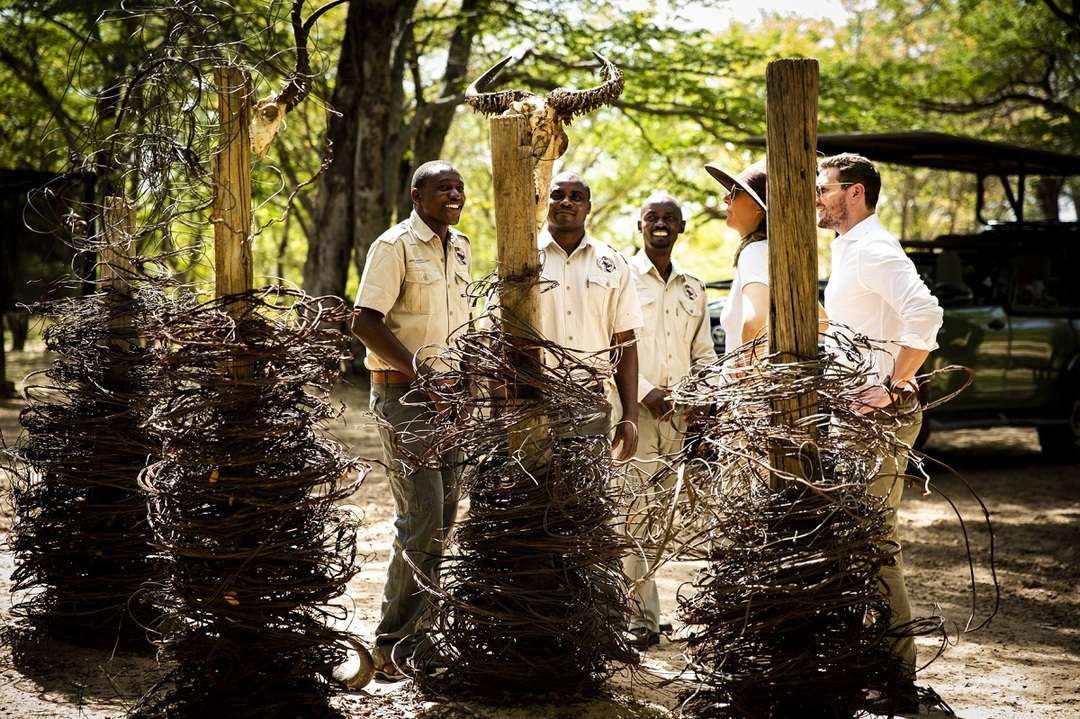 The Scorpion Anti-Poaching Unit assists Zimbabwe's Parks and Wildlife Management Authority (ZPWMA) in reducing the number of poaching incidents within the areas along Hwange's boundary. The Unit's seven members regularly patrol roughly 1 800 square kilometres: moving on foot or by vehicle, they remove snares set by bushmeat poachers and aim to stop animal trade poachers, often armed with assault rifles. They risk their lives to preserve all that Hwange has to offer – diverse habitats supporting more than 400 animal species, including 100 mammal species, and a boost to the local economy through employment at the ecotourism parks there. Factor in the CITW community projects in Hwange – Eco-Clubs, literacy projects, school and community development, women's empowerment – and there's much of immeasurable value and import to sustain.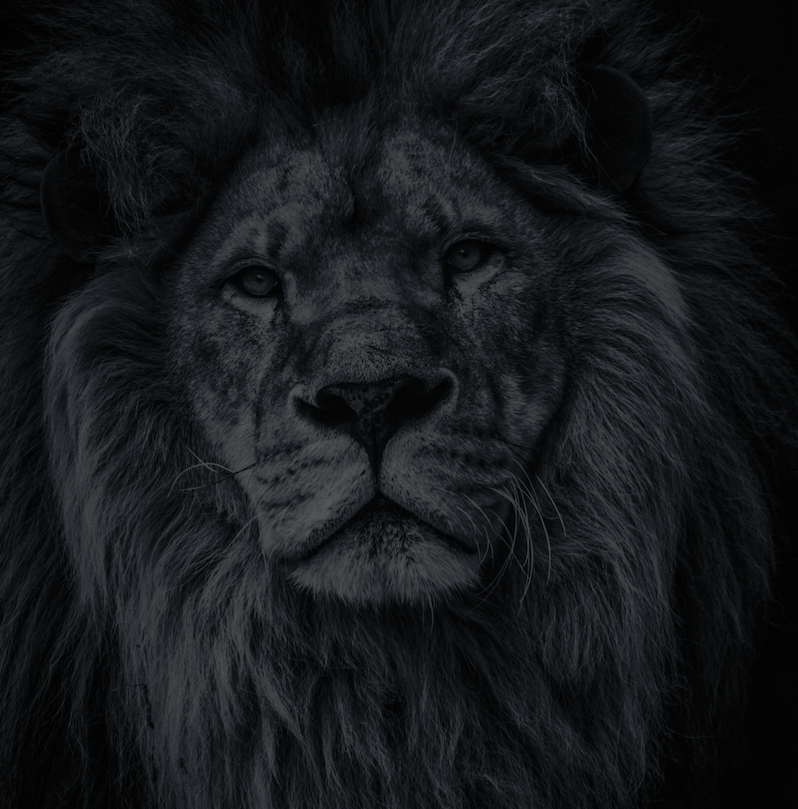 Let's plan your next journey
Ready?
When we say we're there every step of the way, we mean it, literally. From planning the perfect circuit, to private inter-camp transfers on Wilderness Air, and easing you through Customs. We're with you on the ground, at your side, 24-7, from start to finish. Ready to take the road less travelled? Contact our Travel Designers to plan an unforgettable journey.