Conservation Heroes
In April 2020 we launched our Conservation Heroes initiative dedicated to providing life-saving food relief to thousands of our vulnerable neighbouring communities.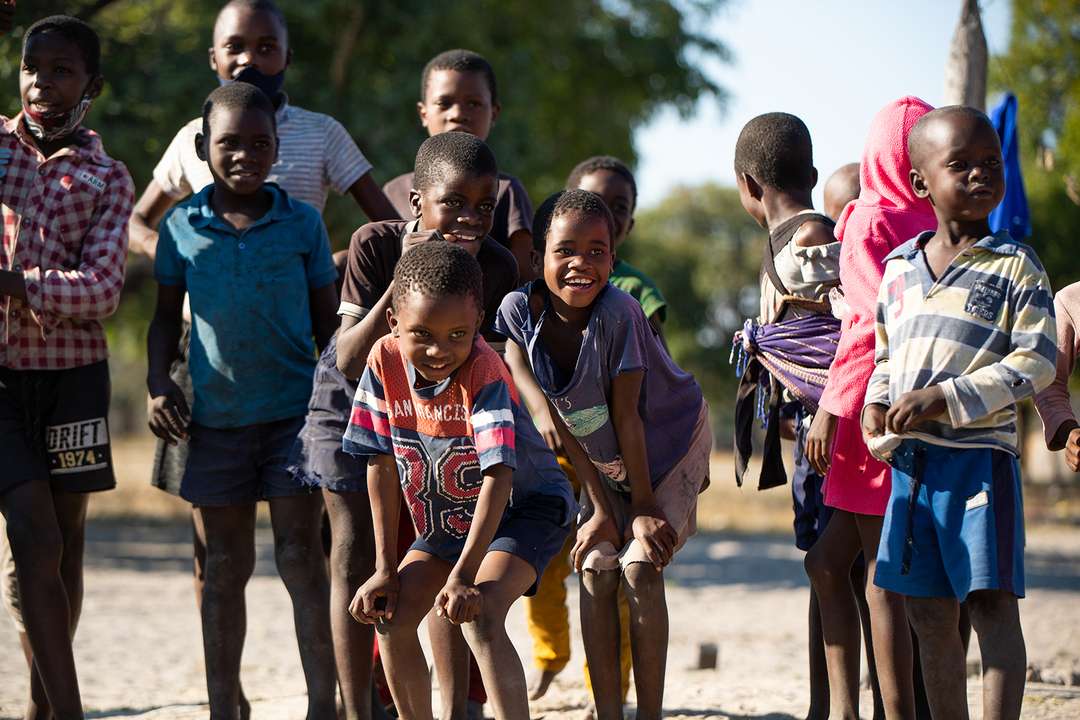 With the pandemic's impact far from over, we are firmly committed to supporting and engaging with our community partners for the long term, and are doing everything possible to encourage the return of travel to our beautiful continent. We are inspired to see so many of our staff receiving vaccinations, and to note an upward trend in bookings. With stringent health and safety, and COVID-specific protocols in place, our guests are assured that they will be taken care of from the minute they touch down, and throughout their journey. Just by travelling with us, our guests make a positive difference.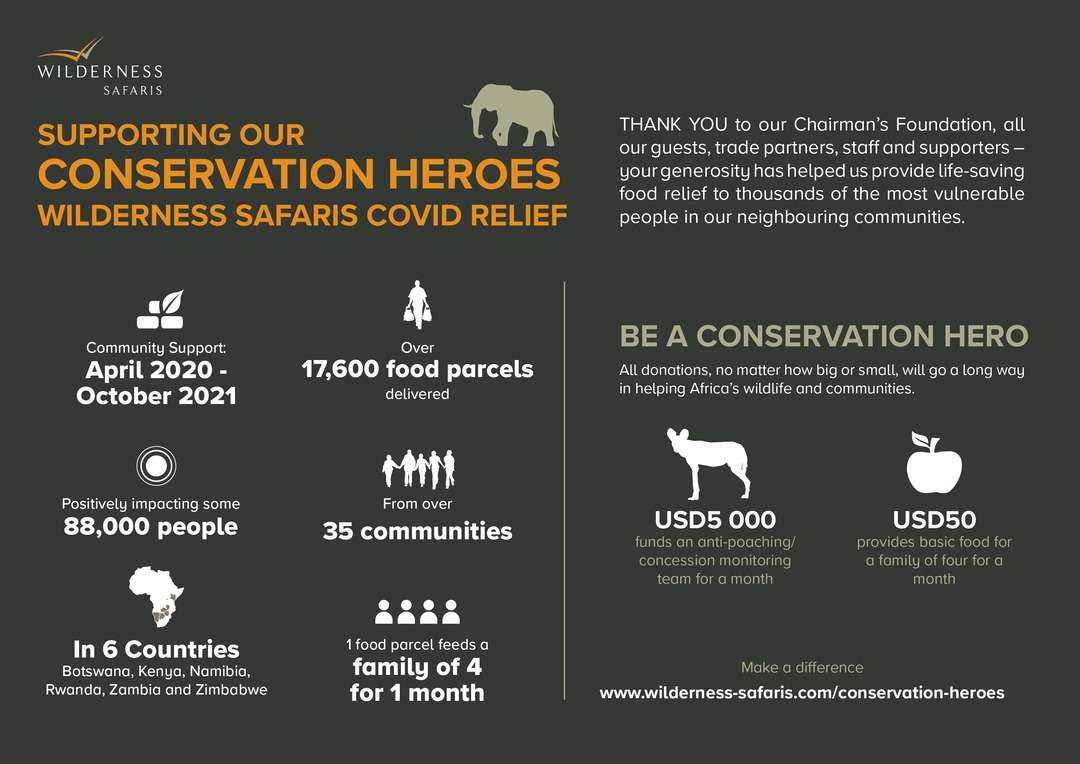 The Rebuild of Little Kulala
Little Kulala, Wilderness' acclaimed desert retreat in Namibia's extraordinary Sossusvlei area, offers an exceptional new holistic health and wellness offering in the heart of the private Kulala Wilderness Reserve. Integrating a range of mindful elements, including an all-new spa and farm-to-table menu, Little Kulala aims to encourage life-changing journeys that embrace complete physical, mental and social wellbeing.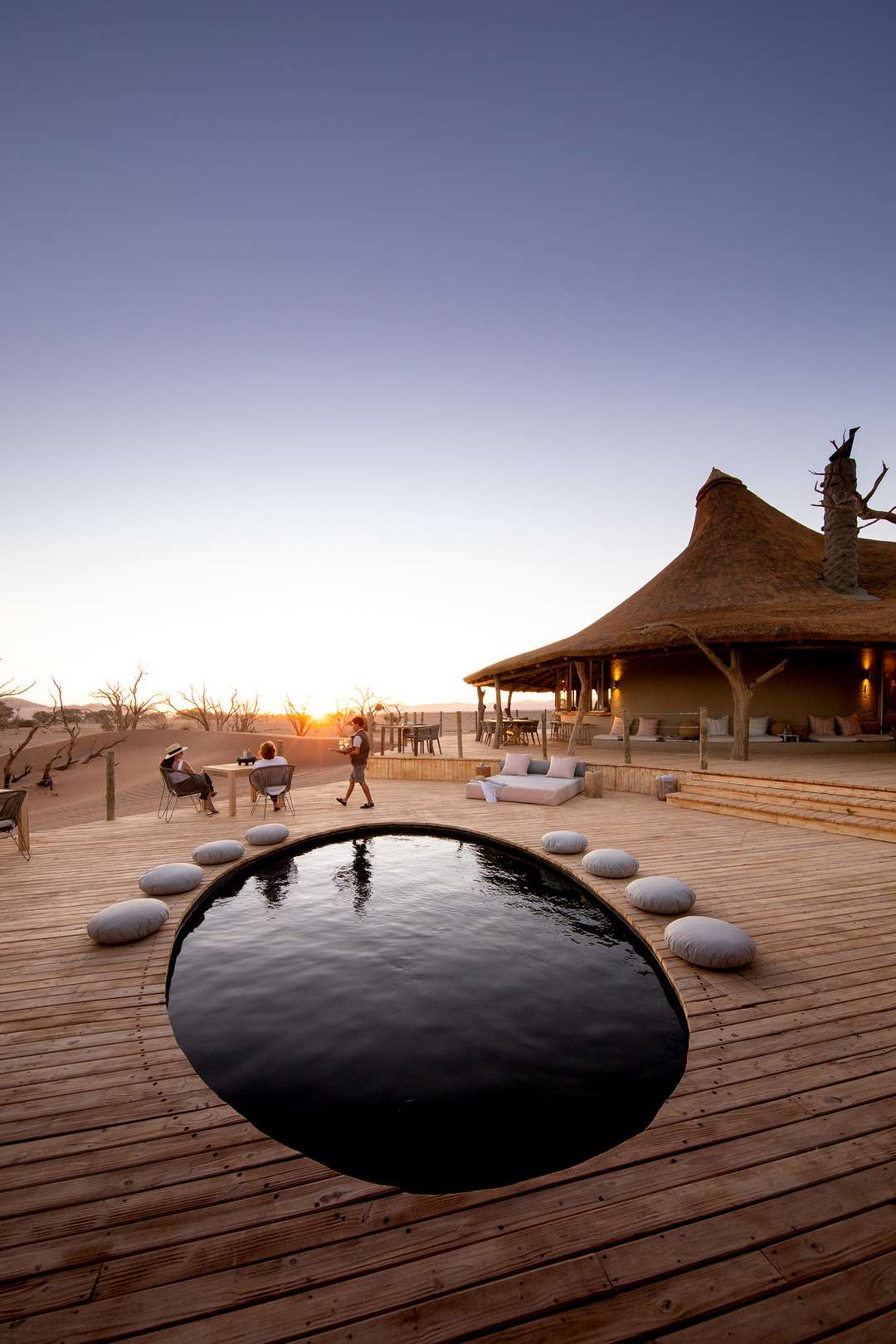 The new camp is modern and has a fresh twist on the old one, with even more space and comfort to enjoy the incredible Namib Desert. The camp is all about celebrating one of the oldest deserts in the world, and not only bringing it alive, but showcasing its importance for our planet.
The Launch of Bisate Kwanda
The first of its kind in Rwanda, Bisate Kwanda is an innovative new public area at Bisate Lodge. A proud showcase of Rwandan creativity, resourcefulness and commitment to conservation, it is a testament to a team dedicated to creating impactful Rwandan journeys. Here Bisate Lodge guests can relax in the comfort and understated luxury of this fully-staffed day lounge, enjoying a delicious light meal and warming local coffee, shopping for a lasting memento or appeciating a welcome shower and change.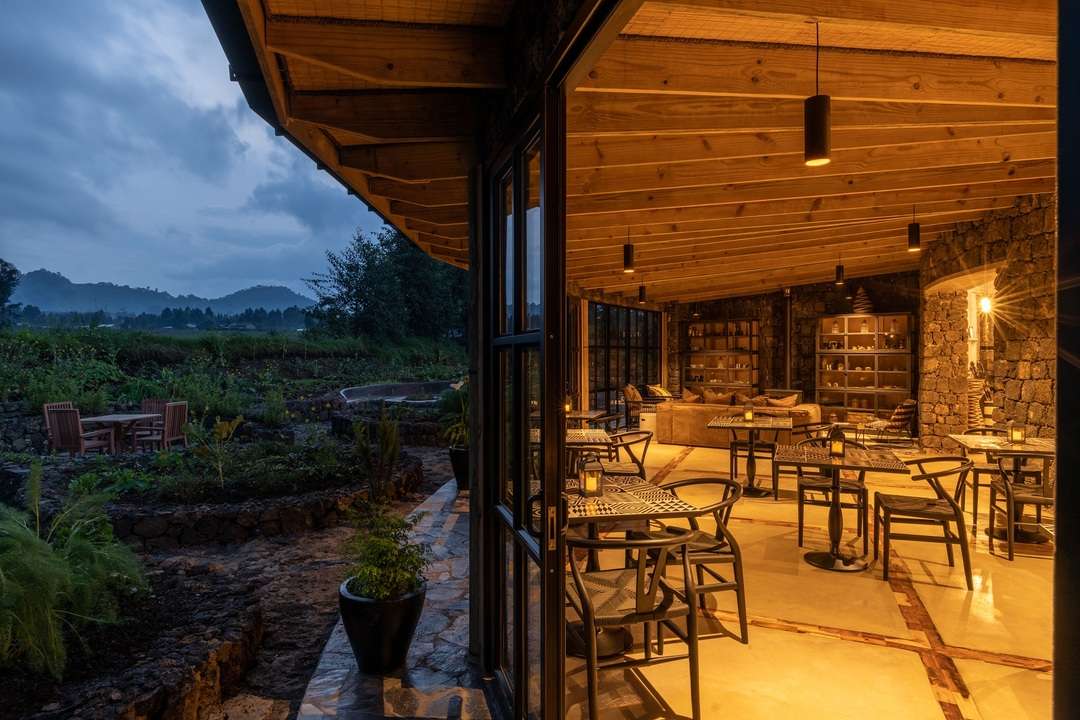 Designed for early arrivals to relax before check-in time, and also for guests to freshen up after a morning activity on their day of departure when they have a late flight out of Kigali, this unique facility saves our visitors from having to book a day room in the city.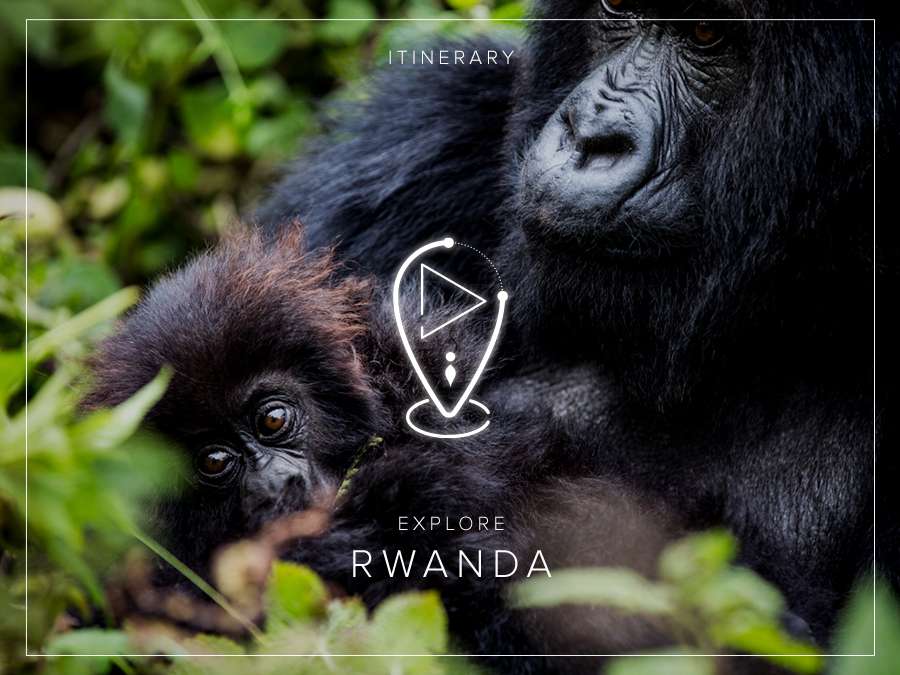 New Beginnings in an Ancient Wilderness – Introducing the new DumaTau
Surround yourself with elephants. Recharge your soul. Now in its third incarnation, recently rebuilt DumaTau, and the brand-new Little DumaTau, spectacularly sited in Botswana's Linyanti Wildlife Reserve, offer an abundance of wildlife and wellness.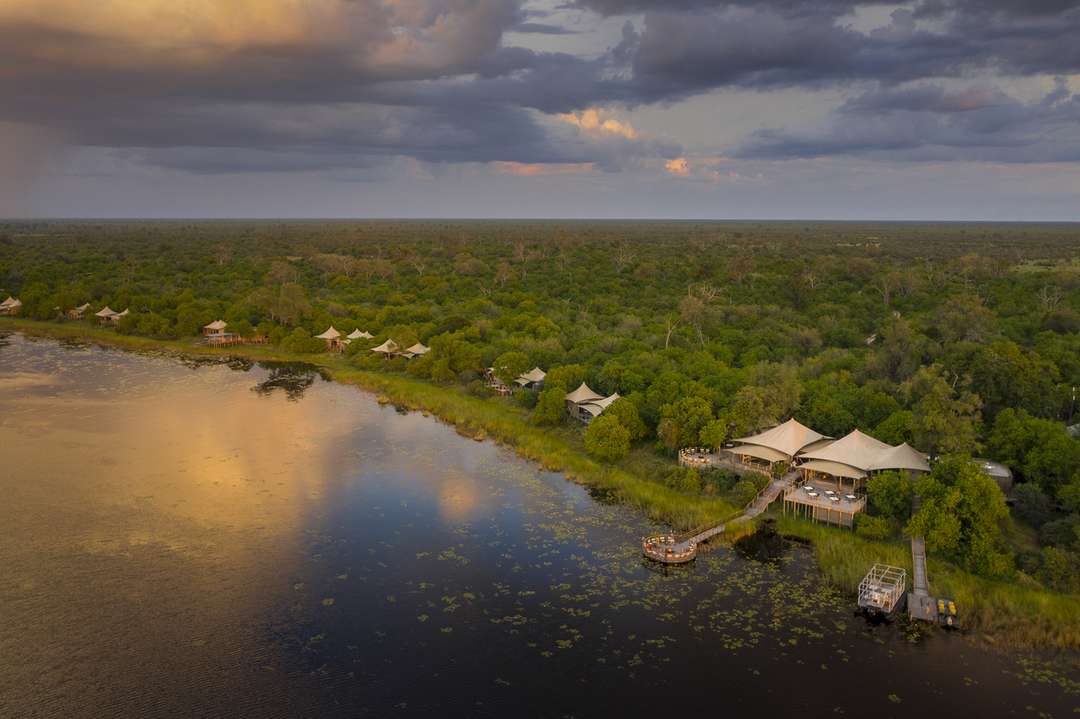 Aside from one of the world's largest elephant mega-herds in the Linyanti, DumaTau boasts over 45 km of river frontage in the reserve, which means unrivalled wildlife sightings in this pristine habitat. The Linyanti Wildlife Reserve is known for healthy populations of roan and sable, a range of prey species resulting in diversity of predators, while the mopane woodland creates a habitat for those such as wild dog to flee to safety whenever bigger predators abound. The DumaTau library and our knowledgeable guides make learning about the area's habitats and wildlife enjoyable and memorable.
Children in the Wilderness turns 20
Youth are our future – destined to be our planet's custodians, a role now more critical than ever. Twenty years ago Wilderness founded Children in the Wilderness (CITW), our non-profit partner organisation offering life skills training, leadership development, and environmental education to children from remote villages neighbouring Wilderness Safaris' areas of operation. To date, CITW has enriched the lives of more than 40 000 children in eight countries – Botswana, Namibia, Malawi, Seychelles, South Africa, Rwanda, Zambia, and Zimbabwe – creating armies of young eco-warriors.
Wilderness Air turns 30
Wilderness Air began operating in 1991, with one aircraft based in Botswana servicing two camps in the Okavango Delta. Today, Wilderness Air is also based in Namibia, Zambia and Zimbabwe. Throughout its time, Wilderness Air has maintained its excellent reputation for safety and guest service.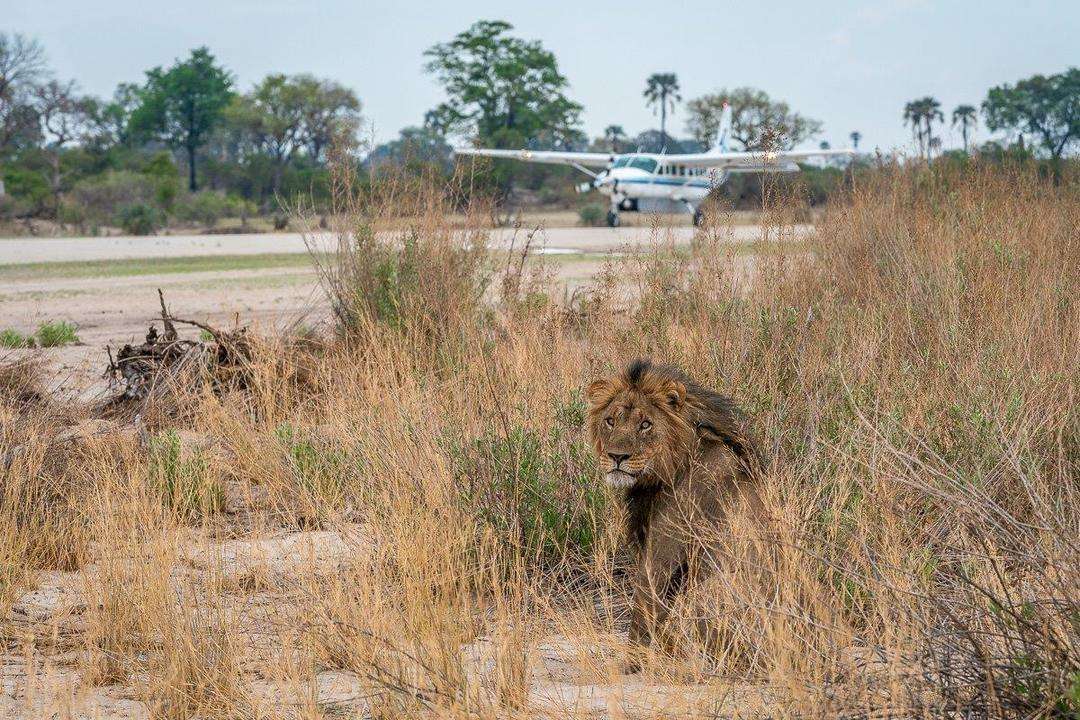 We operate a varied fleet of light aircraft, chosen for their ability to transport visitors comfortably to remote wilderness destinations with dirt airstrips. Each aircraft type has been selected based on its ability to transport different numbers of passengers, over different ranges. Our fleet operates on daily circuits within the regions.
Awards and Accolades
Wilderness is honoured to have been awarded a number of awards. Amazing achievements that we could not have received without our wonderful supporters and of course the stalwart Wilderness Family. Here are just a few:
• Bisate Lodge selected in Elite Traveler's Top 100 Suites in the World
• Bisate Lodge is selected as a winner in Fodor's Finest Hotels 2022
• Hoanib Skeleton Coast Camp wins Namibia's Leading Tented Safari Camp in World Travel Awards
• Mombo listed in the Condé Nast Traveler Readers' Choice Awards as one of the Top 12 Resorts in Africa
• Wilderness Safaris wins in the Travel + Leisure World's Best Awards
Partnerships and Collaborations
Discovering a new normal for travel has not been easy, but at Wilderness we have a plan, and so far we are delighted with how this is all coming together. 2021 was the year we started exploring partnerships and collaborations that not only benefit our guest service, but also ensure we are able to contribute to our overarching conservation impact.
• White Desert – Wilderness and White Desert have come together to design a series of extraordinary joint itineraries highlighting the best of Antarctica and Africa. Through this partnership, our shared guests will enjoy the most awe-inspiring experiences, each with the unique ability to make them feel part of something so much greater than themselves, and equally, magnificently small.

We are proud to partner with a like-minded conservation tourism company with whom we share enormous passion for luxury hospitality in remote destinations, and the protection of the landscapes and wildlife in which we operate.
• Qatar Airways - Wilderness is a pioneer in conservation tourism and has built a collective of remote destinations in Africa, each unique and untamed, allowing those seeking the wilderness to discover truly immersive and exclusive experiences.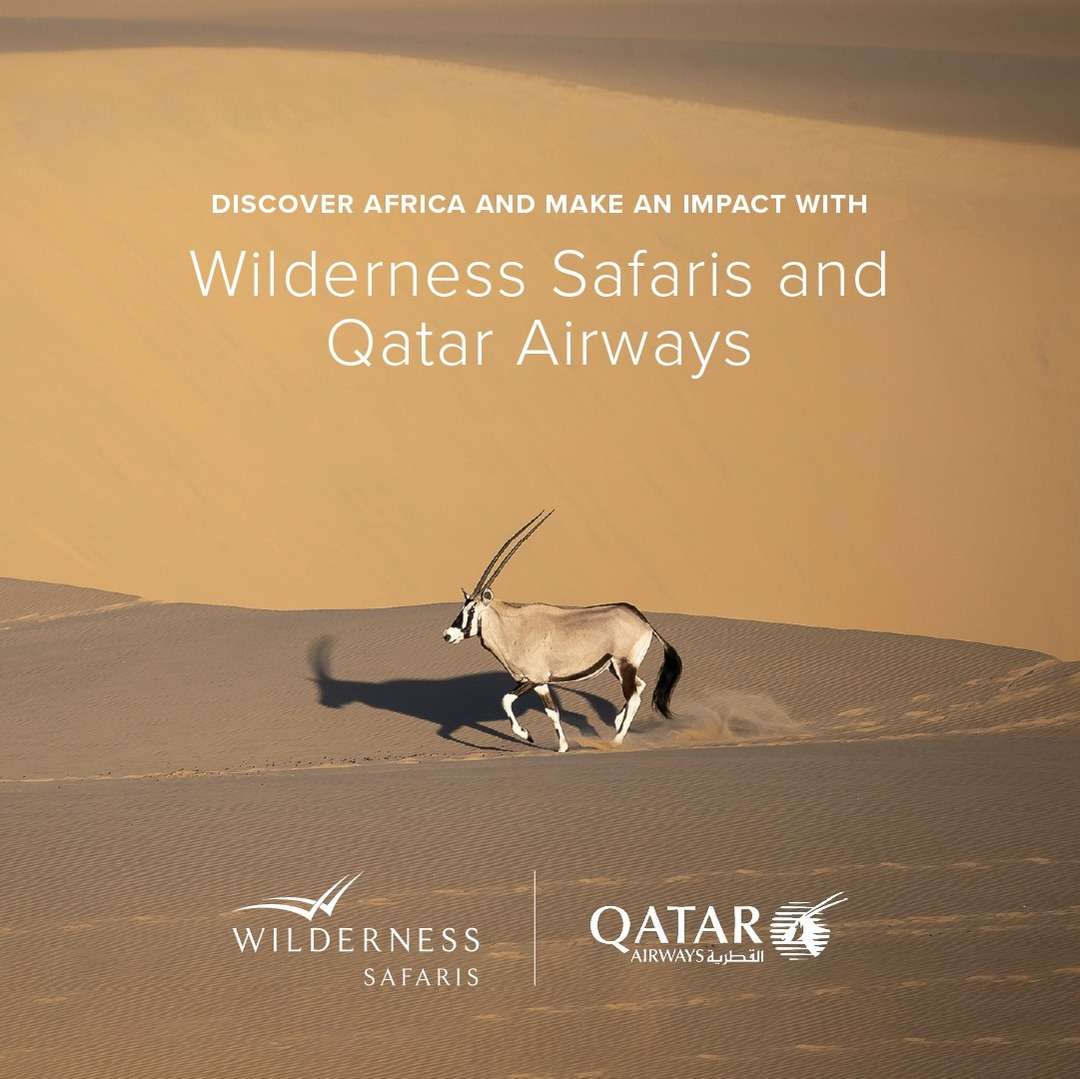 Qatar Airways is known for providing a state-of-the-art travel experience with its award-winning product and legendary hospitality, and for being a strong advocate for the environment through its WeQare sustainability programme and "Rewild the Planet" initiative.
Together, both partners, are providing spacious sanctuaries for their guests – in-flight and on the ground – and ensuring that travel can be a force for good to support the protection of the world's most precious wild areas.
• Olympus – Brooke Bartleson is a professional wildlife photographer and Olympus Explorer based in the American Rocky Mountains. Truly a young woman with an unquenchable sense of adventure and a soul-shattering love for all things wild. As one of our Africa in Focus 2021 photo competition judges, Wilderness Safaris and Olympus joined forces for Brooke to embark on her first African Adventure.
Africa in Focus 2021 Photo Competition
We are delighted to reveal the 2021 Africa in Focus Photo Competition winners, chosen by our esteemed panel of judges in our fifth annual showcase of this amazing continent. This year's all-women judging panel was comprised of wildlife photographers and conservation professionals.
This year's tremendously successful competition raised a total of ZAR200 000 for Children in the Wilderness – specifically Eco-Clubs and Eco-Mentor training.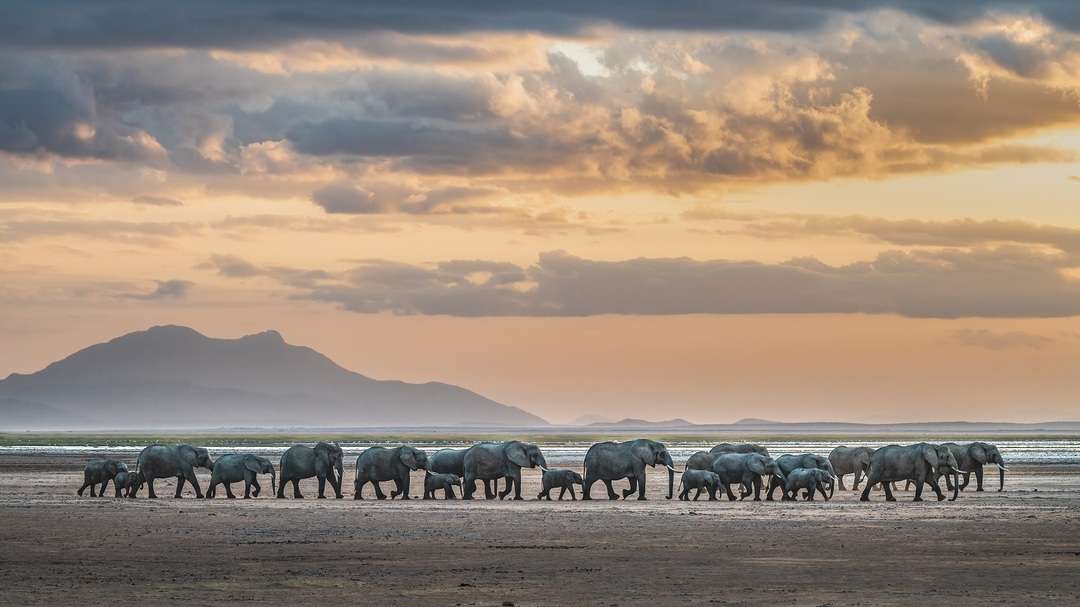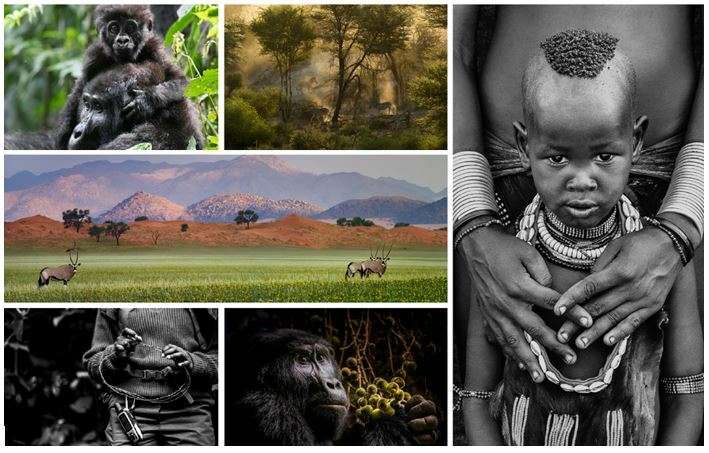 Celebrating our People of Wilderness
Shuvanayi Taruvinga – Wilderness Safaris Zambezi Community Liaison Officer
Over the course of the last year, as the COVID-19 pandemic disrupted schools in the country, and many community members lost their tourism-related livelihoods, the CITW Zambezi team facilitated Wilderness Safaris' Conservation Heroes COVID-Relief Project in Zimbabwe and Zambia, distributing 170 tonnes of food and essential supplies to 17 000 vulnerable community members. After recently accepting a 2021 Environmental Management Agency and Corporate Social Responsibility Network Zimbabwe award for the Zambezi team's most recent community outreach alongside WildAid, Shuvanayi hopes to continue supporting projects that develop sustainable communities that are fully engaged, by leading locally appropriate, culturally relevant and ethically sound initiatives.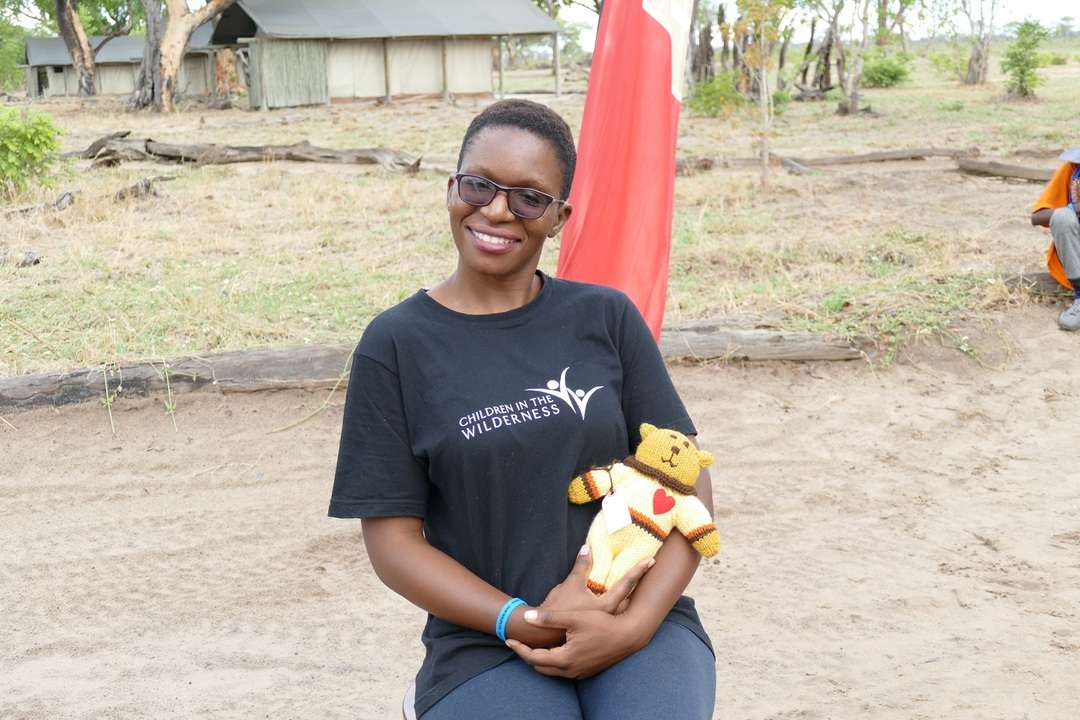 "We can positively impact the world if we all do what we can in our communities", explains Shuvanayi, "Humankind should have a vested interest in the environment in which we live because the heritage we enjoy today is borrowed from future generations. It is up to us to treasure it, and look after it for them".
Munya Maposa – General Manager Hoanib Skeleton Coast Camp
As GM of the award-winning Hoanib Skeleton Coast Camp, Zimbabwean-born Munya has always wanted to explore remote areas, and it was Wilderness Safaris' dedication to conservation and community empowerment that drew him to Namibia. "I wanted to be part of their efforts to conserve nature", he explains. "I have also always been driven by a team that clicks well, and an environment that allows everyone to enjoy their work".
Magashi Guides Alphonse & Innocent – First Rwandans to Achieve FGASA Qualification
Wilderness Magashi Junior Guides Alphonse Ntabana and Innocent Tuyisenge recently passed their FGASA Apprentice Field Guide qualifications, the first Rwandan citizens to do so!
Alphonse and Innocent started working at Magashi even before the camp's first guests arrived in May 2019, appreciating the opportunity to train in the beautiful and abundant Akagera National Park. They registered for the FGASA course and have been studying while working, taking advantage of the chance to learn from some of the best in the business, combining knowledge from Botswana, Zimbabwe, South Africa and, of course, our knowledgeable senior guides at Magashi.
"I love working for Wilderness Safaris because it's a passion of mine to make other people feel special. Also being an ambassador for nature and conservation is very important to me. 'Our journeys change lives' is more than just a saying – through all the training and support, Wilderness Safaris has changed my life", says Innocent Tuyisenge.
Arnold Mulimba – Wilderness Safaris Shumba General Manager, Zambia
"As one of the pioneers of Wilderness Zambia (now Zambezi Region), I am proud to be with a company that has endured so much competition, and transformation, over the years, is still standing and remains true to its cause. It's the dedication, respect and relationship the company has with other operators, and, most importantly, the areas we operate in. We revere nature, and resuscitate areas that have been depleted over time, by planting trees and managing the environment", says Wilderness Safaris Zambezi stalwart, Arnold, reflecting on the positive impact our presence has made in the Kafue's Busanga Plains, despite our short five-month annual operational season.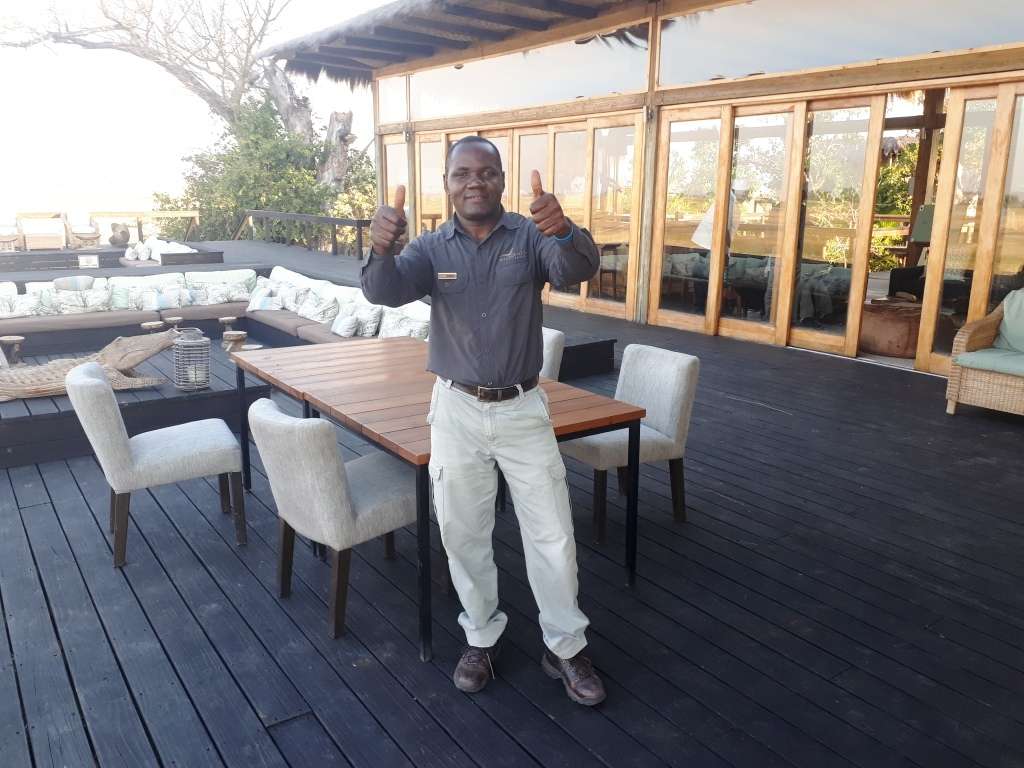 Clement Lawrence – Wilderness Safaris Namibia Guide Trainer
After working his way through Wilderness Safaris Namibia's operations, from guide to camp manager, to sales and marketing management, and given his knowledge of and passion for all things related to conservation tourism, Clement Lawrence recently took on the role of Guide Trainer.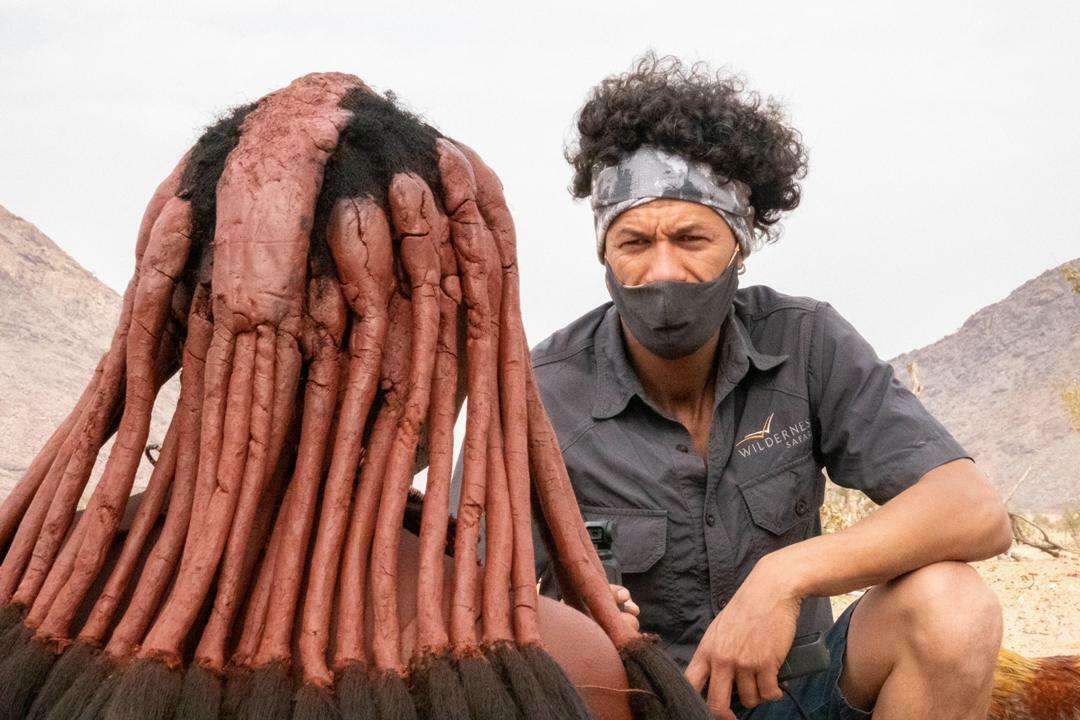 "I am honoured to be part of the training team in Namibia and to give all the guides the ability to offer guests our very best Wilderness Safaris experience. Being a guide in the desert means that we need to understand many facets of the wilderness in order to deliver a memorable experience, while also understanding customer service and the best way to deliver it. I am looking forward to this exciting new role as part of my growth within Wilderness", he notes.
Travel with Peace of Mind – We've Got You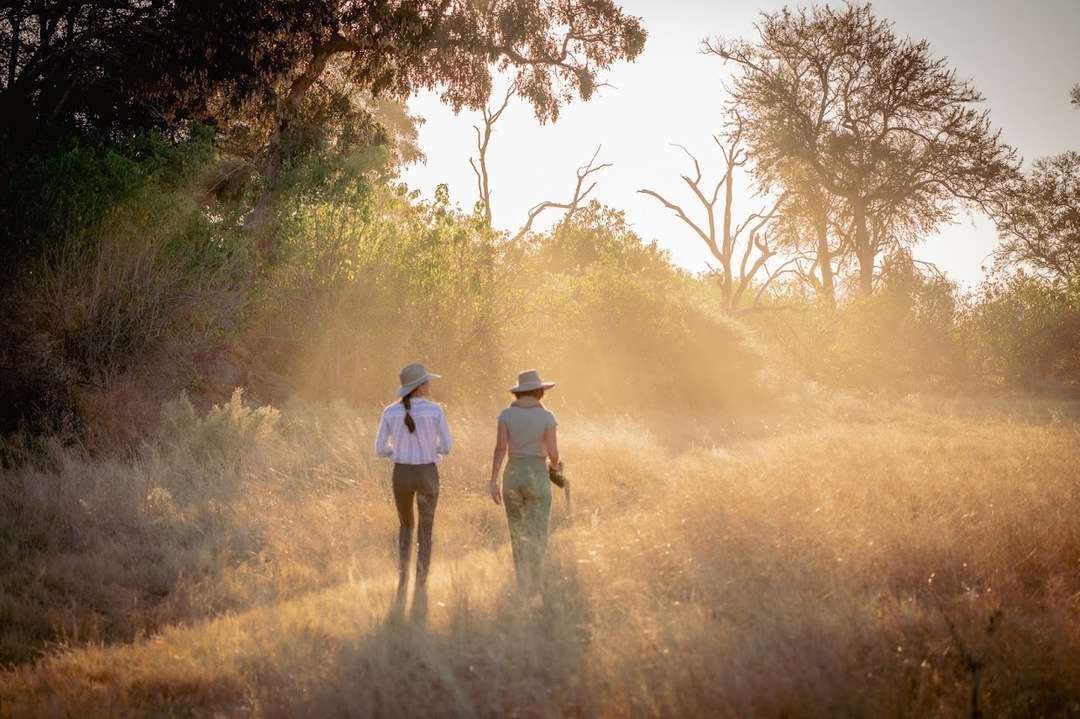 With 38 years of taking care of our guests and the pandemic making safety a vital need-to-know element of your travel, we have put together a showcase of everything Wilderness offers you. From planning your perfect getaway to providing peace of mind along your journey. From customs checks and passport stamps to guided tours through the Zambezi. From inter-camp transfers on Wilderness Air to your first camp. From your first safari to your next African adventure. We've got you. Discover how to travel with complete peace of mind when you travel with Wilderness.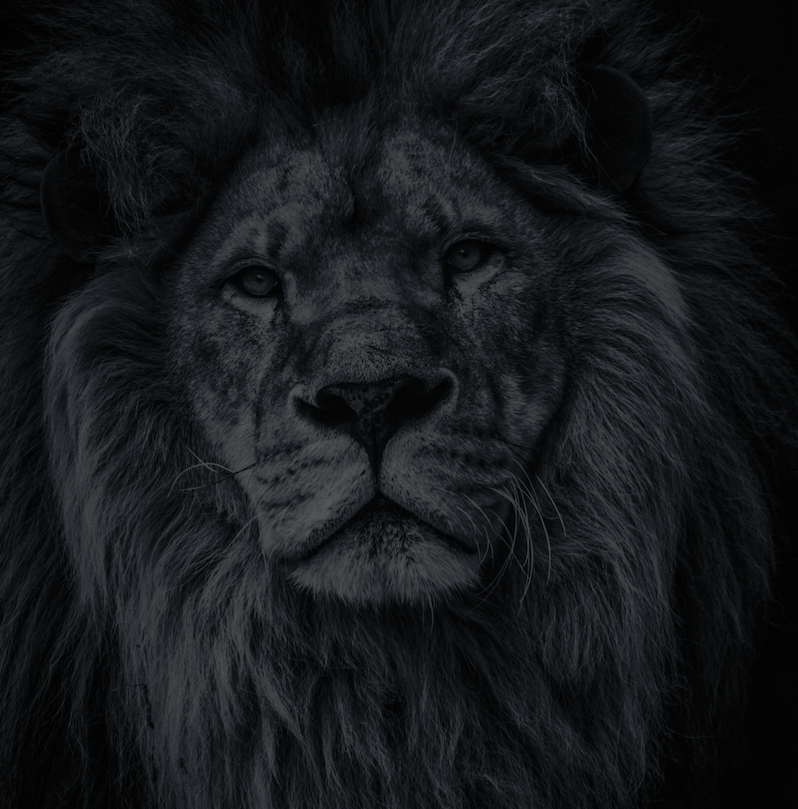 Let's plan your next journey
Ready?
When we say we're there every step of the way, we mean it, literally. From planning the perfect circuit, to private inter-camp transfers on Wilderness Air, and easing you through Customs. We're with you on the ground, at your side, 24-7, from start to finish. Ready to take the road less travelled? Contact our Travel Designers to plan an unforgettable journey.