Africa is alone amongst the continents in the existence of megafauna that lives side-by-side with humans. With some 1 111 mammal species, including an array of charismatic large animals not found anywhere else on Earth, the continent is simply unique.
With such a variety of wildlife, and with such diverse areas to explore, each of the countries where we operate our camps offer wonderful and contrasting wildlife experiences. It's for this reason that we have named a few of the wildlife species that stand out in each of the areas where our camps and lodges are found.
Meet a Relative in Rwanda
Rwanda, also known as The Land of a Thousand Hills, houses an impressive variety of species that are endemic to the area. One of the highlights of a visit to this country is seeing the endangered mountain gorilla – a profoundly moving experience.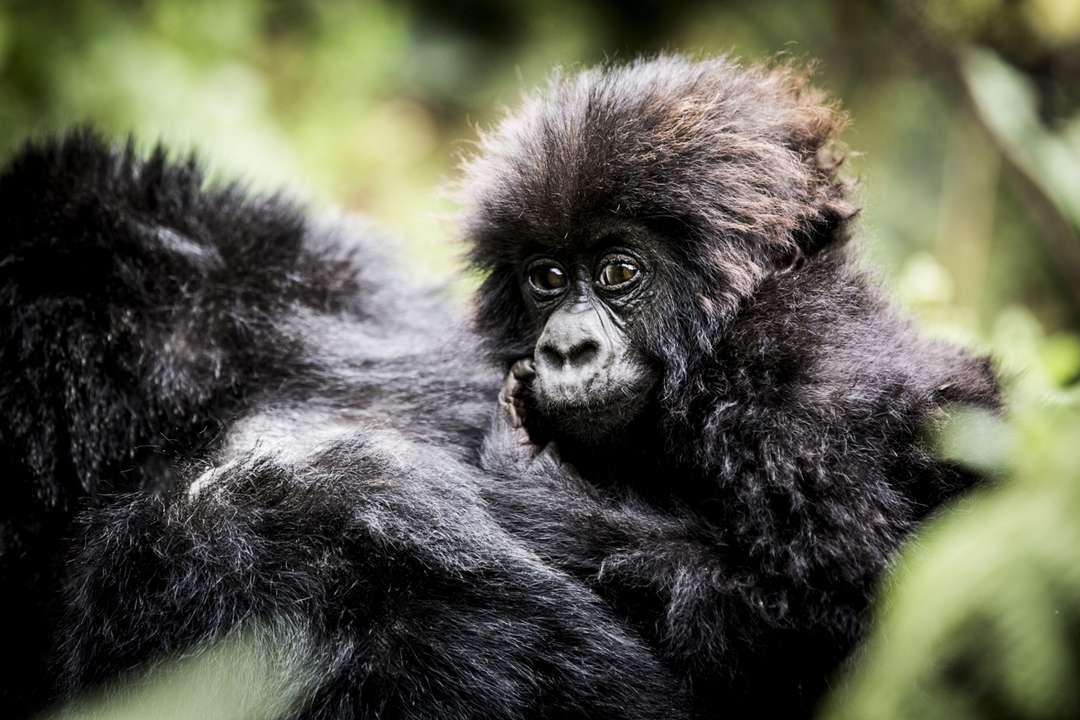 Mountain gorillas share between 95-99% of our DNA
However, gorillas are not the only wildlife attraction to see in Rwanda. Species like the golden monkey, topi, Defassa waterbuck and birds such as the Rwenzori turaco, papyrus gonolek and the bare-faced go-away-bird are all prized sightings.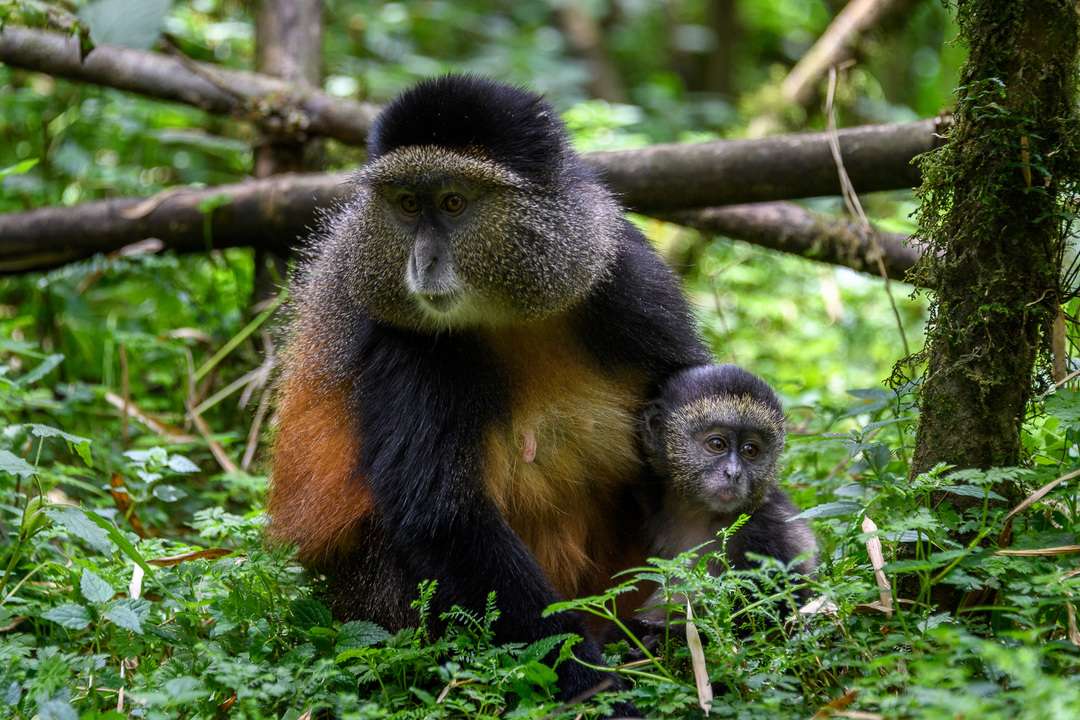 The Virungas Massif is part of a World Heritage Site and home to some 480 mountain gorillas, amongst a host of other rainforest species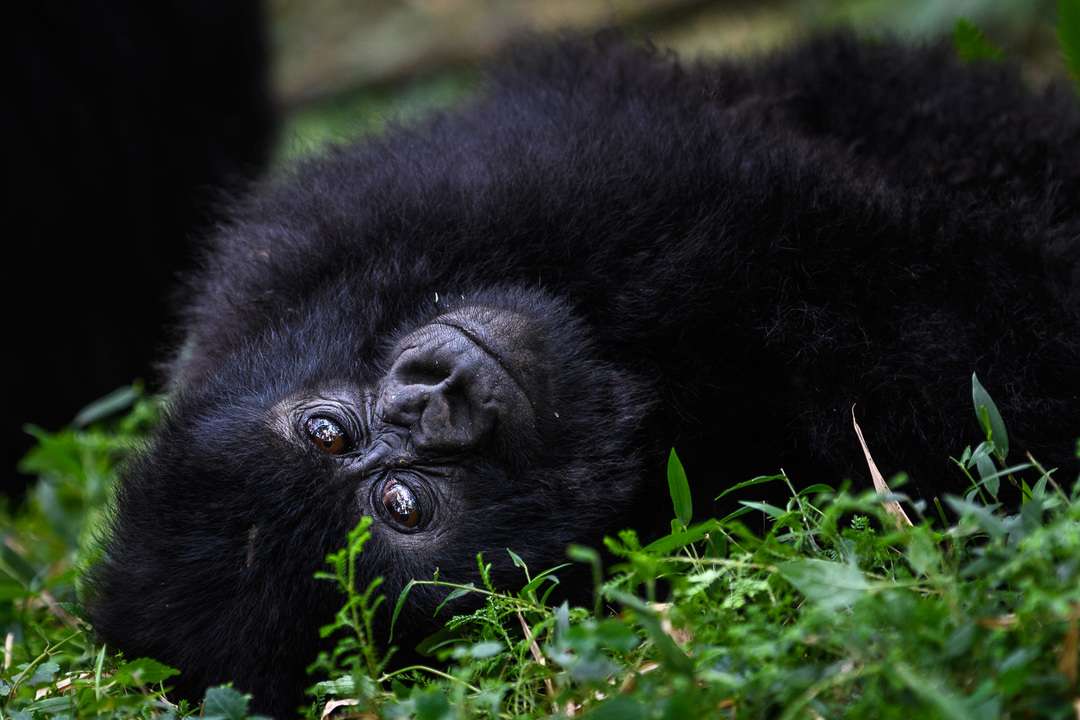 Our lodges and camps in Rwanda offer guests the best of both worlds. Experience verdant forests and great apes at Bisate Lodge in Volcanoes National Park, combined with a stay at Magashi to immerse yourself in the wildlife-rich savannah of Akagera National Park. Located on the border with Tanzania, Akagera is filled with charismatic savannah species – elephant, lion, black rhino, giraffe, zebra, hippo, leopard and more.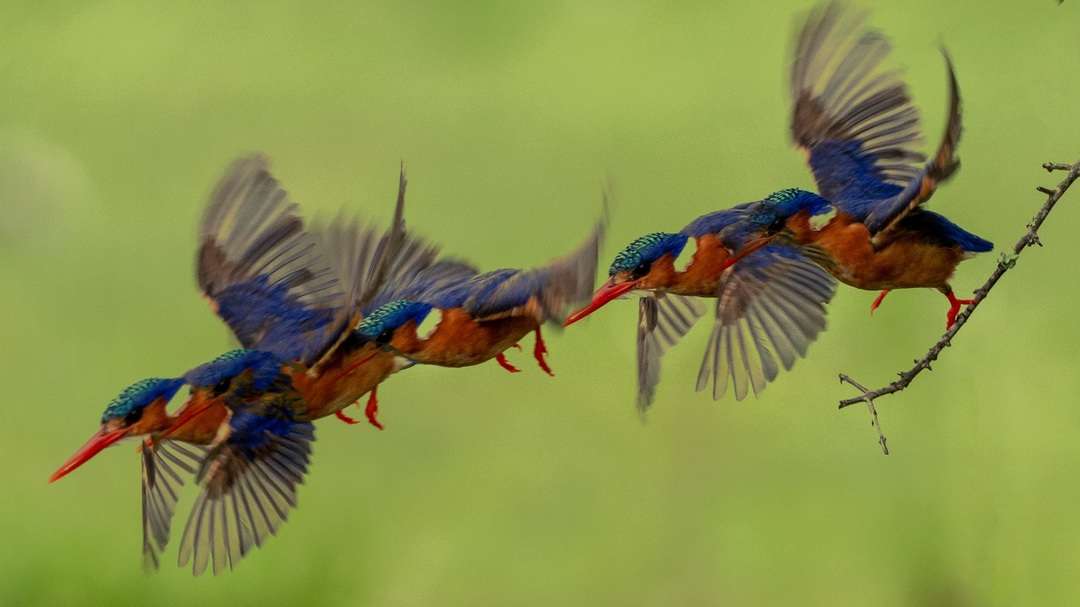 Akagera protects a variety of species found nowhere else in the country. With over 500 bird species, including the enigmatic shoebill stork, this is a birder's paradise
Botswana: Paradise Found
Situated in the centre of southern Africa, landlocked Botswana has Namibia, South Africa, Zambia and Zimbabwe as its neighbours. With the exception of the eastern part of the country where the summer rainfall is slightly higher, the Kalahari Desert forms the majority of Botswana. This predominance of arid land makes for a remarkable phenomenon: The Okavango Delta is a wondrous wetland within this desert, receiving its waters from rain falling over a thousand kilometres away, and sustaining a huge diversity of fauna and flora. In the north-east of the country, the Chobe and Linyanti reserves are renowned for their predators and large concentrations of game.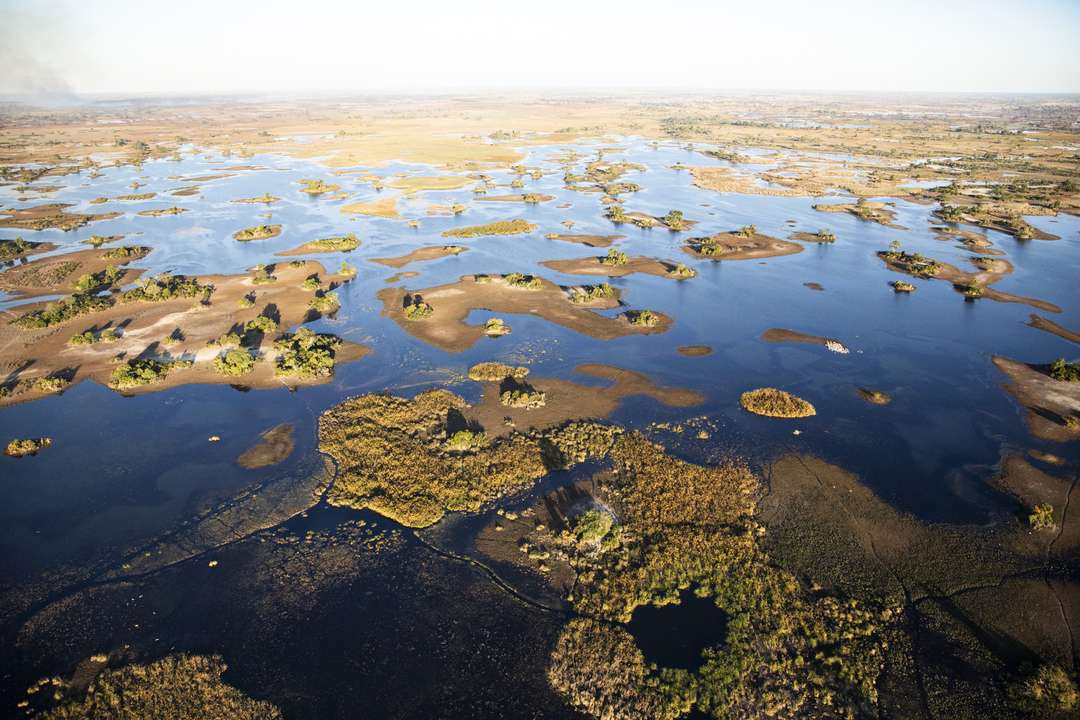 Wilderness Safaris protects more than 2.3 million hectares across eight African biomes, home to more than 1000 birds, 250 mammal, 200 reptile and 50 amphibian species – including 33 IUCN Red List species
With such a diversity and density of wildlife, game viewing is excellent throughout the year. One of the 'Botswana birding specials' to seek out is the elusive Pel's fishing-owl. This ginger-hued bird is found most predominately along the waterways of the Okavango Delta, usually spotted during mokoro or boat rides.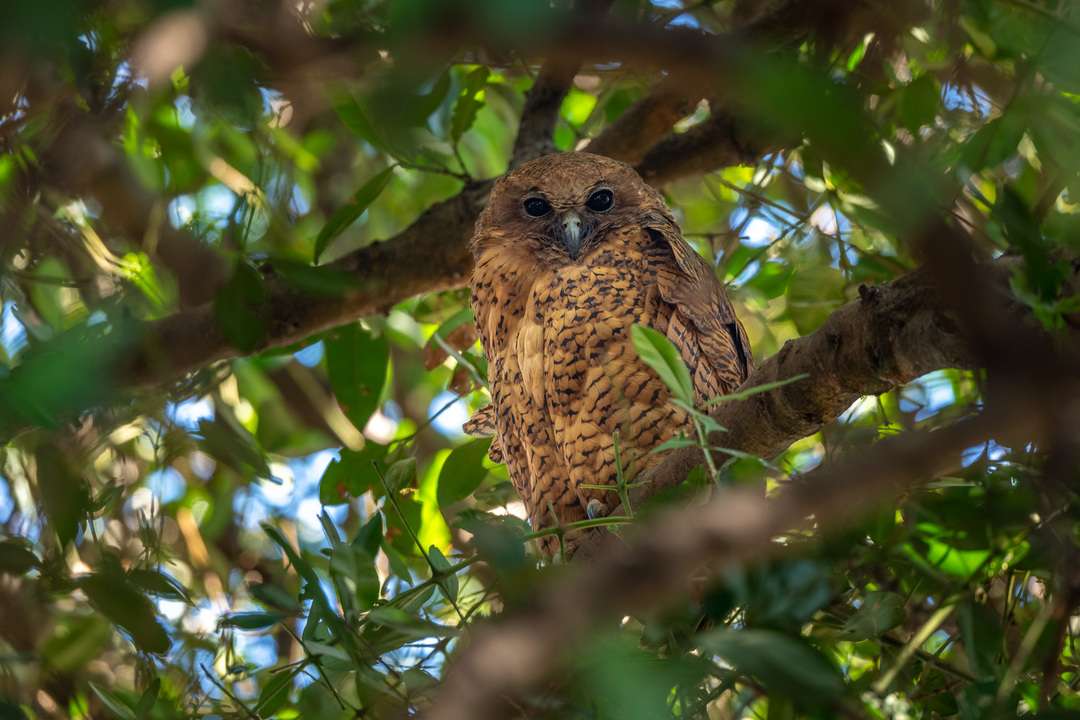 Southern red lechwe – an iconic species of the Okavango – are seen in abundance at our Delta and Linyanti camps. With their bodies well-adapted to navigating the channels, they are a great sighting to capture, especially when moving across wet floodplains or jumping across water channels.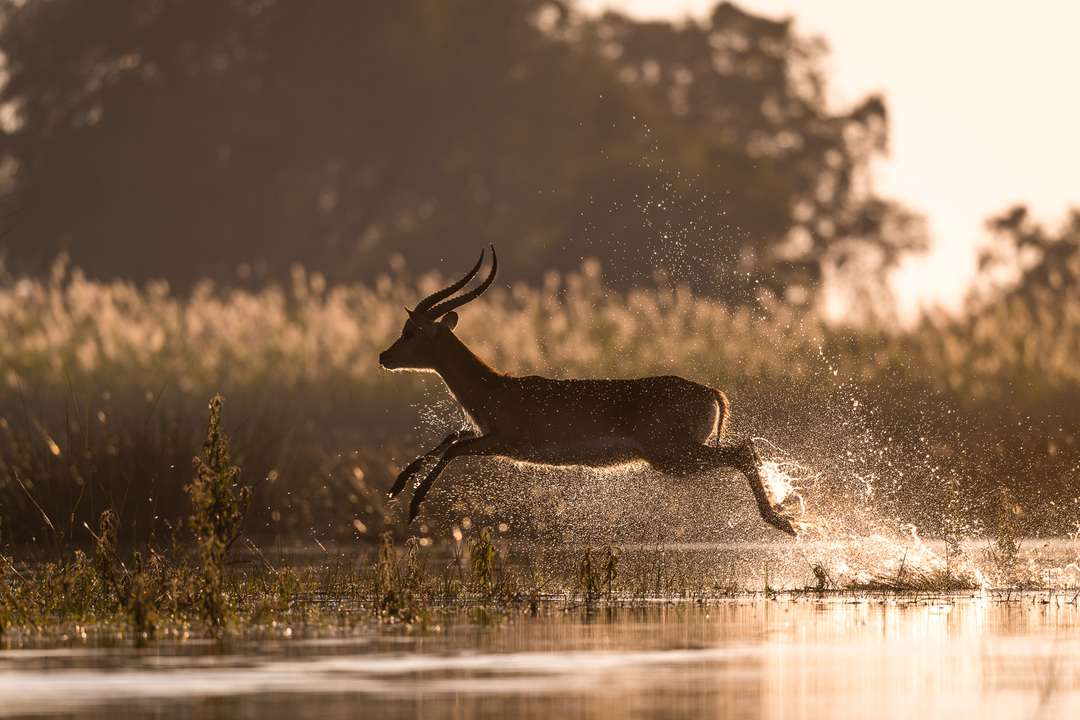 Lechwe movements, as depicted above, make for excellent photographic opportunities
A more rarely-seen antelope is the chestnut-coloured sitatunga, a species that is mostly active in the hours of morning, at dusk and at night. Due to the rarity of seeing a sitatunga, spotting one, even just briefly, is always a thrill.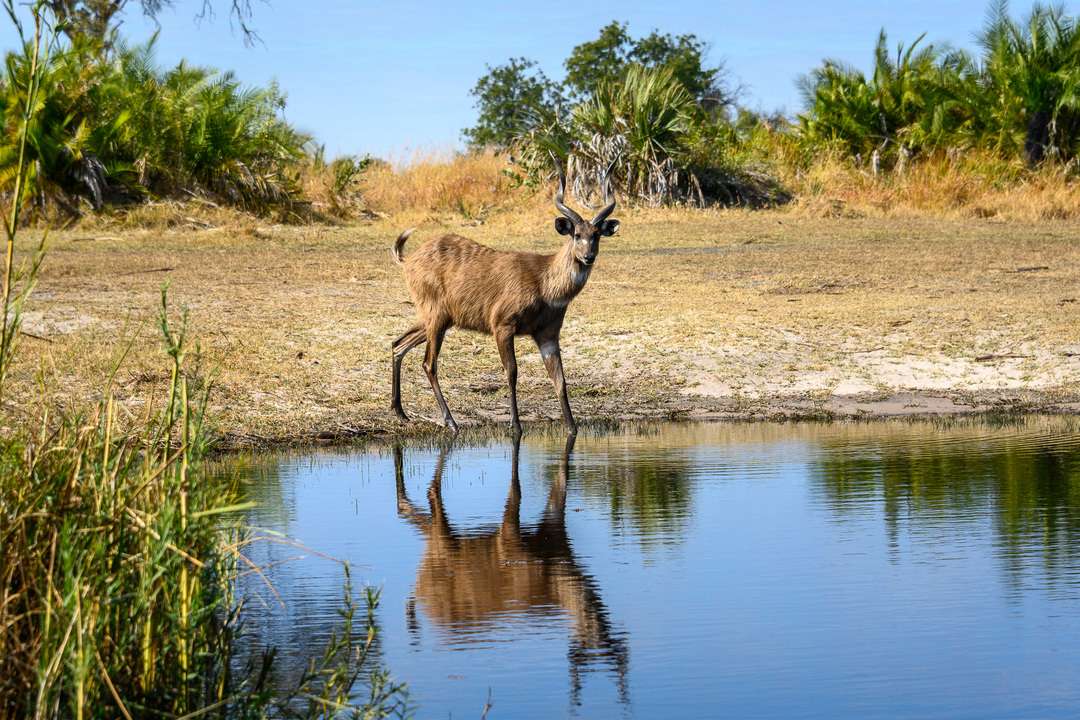 Moving onto the Central Kalahari, the five million-hectare Central Kalahari Game Reserve is one of the biggest protected areas in Africa, its diverse wildlife and wonderful scenery offering an amazing contrast to the rest of the country. The reserve is famed for vast herds of antelope followed by abundant predators – including the legendary black-maned Kalahari lions.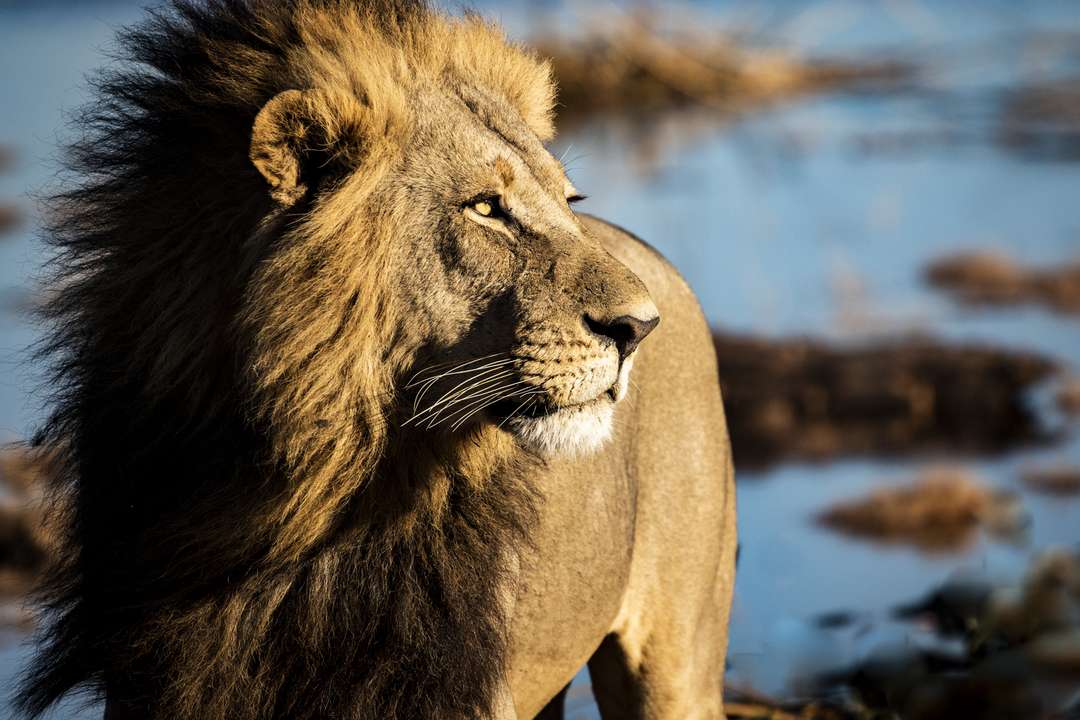 Otherworldly Wildlife: Namibia
Namibia, a country of astonishing contrasts, is aptly named after the Namib – the oldest desert on the planet, forming a sea of red sand along the Atlantic coastline. The country is celebrated for its vast open landscapes, infinite supply of blue skies, sun-drenched weather and star-filled nights.
Namibia's many national parks and game reserves boast a huge variety of wildlife in a kaleidoscope of differing environments. One of the most iconic species of the area is the oryx or gemsbok, its tan, white and black coat and long, sharp horns are a formidable sight contrasted against the pale brown and red sand dunes of the desert.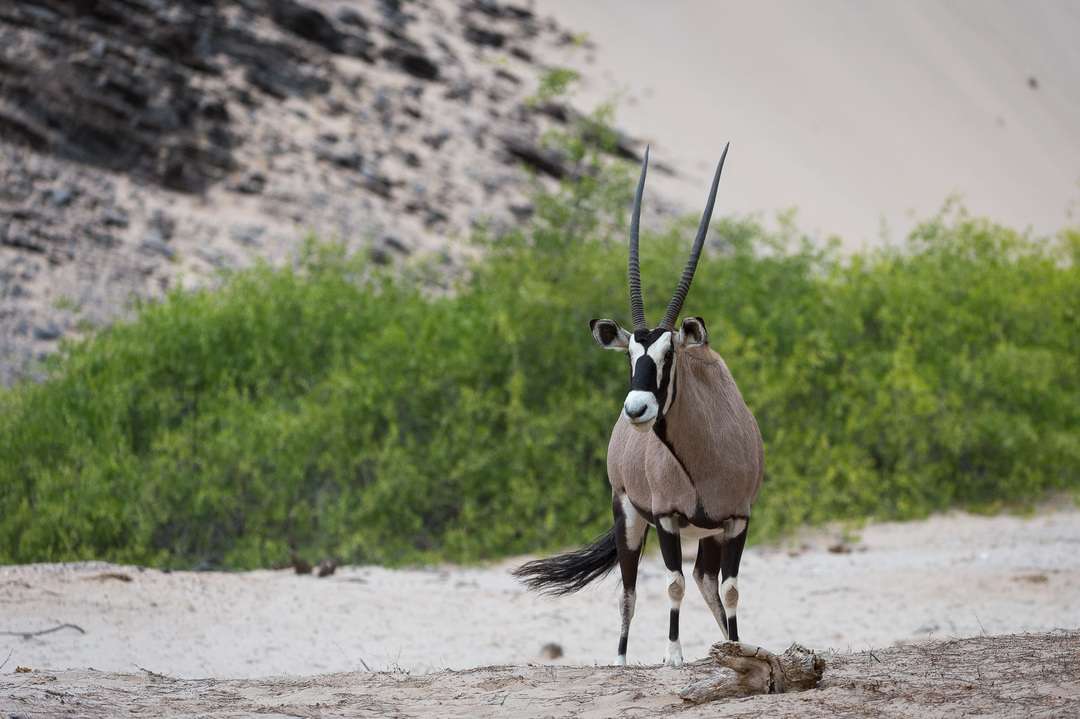 Other special sightings to seek out include cheetah, desert-adapted lion, southern (Angolan) giraffe, brown hyaena and aardwolf. Guests visiting Desert Rhino Camp have the unique opportunity to track black rhino by vehicle and then on foot in the company of armed guides and trackers from Save the Rhino Trust Namibia. By taking part in this activity, and indeed, just by staying at the camp, guests contribute towards the protection and conservation of this species.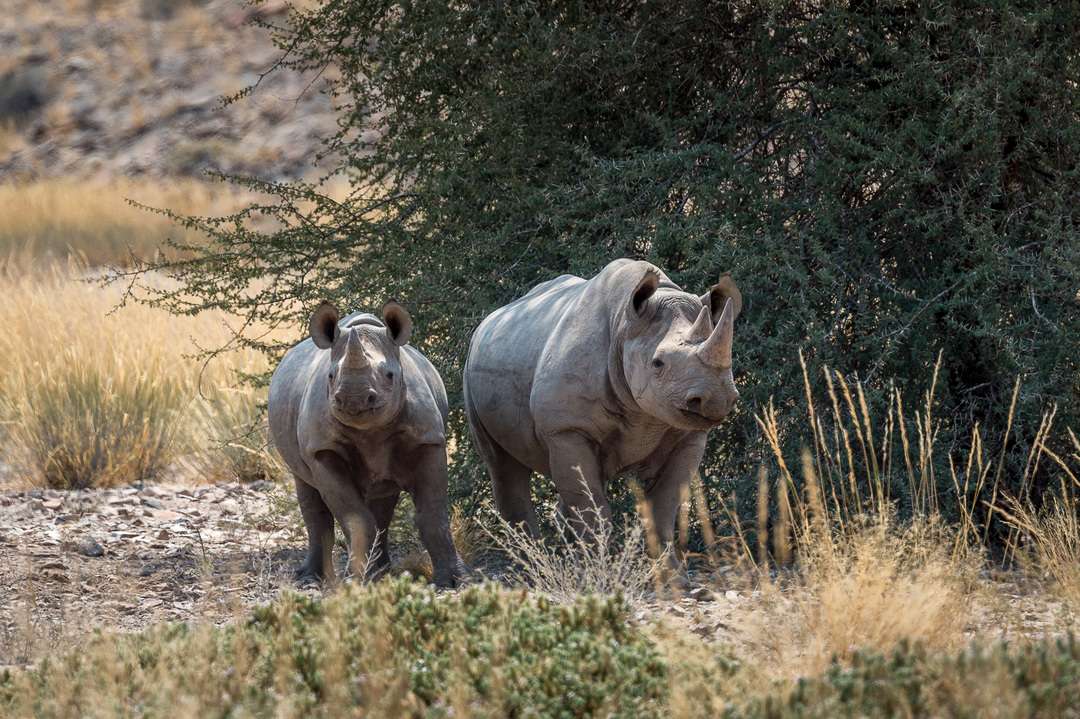 Researchers at Hoanib Skeleton Coast in northern Namibia are committed to conserving desert-adapted lion, brown hyaena and more
Zambia's Plains of Plenty
Zambia sits mainly on an expansive central plateau, and boasts the Zambezi, Kafue and Luangwa rivers – as well as one of the largest waterfalls in the world, the Victoria Falls, which it shares with neighbouring Zimbabwe.
Zambia is also home to one of the wildest and most remote game areas on the continent – the Busanga Plains in Kafue National Park. At our Kafue camps, Shumba and Busanga Bush Camp, guests are invited to explore this magical landscape on twice-daily game drives while a hot air balloon ride, available from August to October, offers a unique perspective from which to game view and admire the magnificent landscape below.
Special sightings to seek in the area include puku, roan, wattled crane, grey-crowned crane, lion, hippopotamus, rock pratincole, oribi and serval.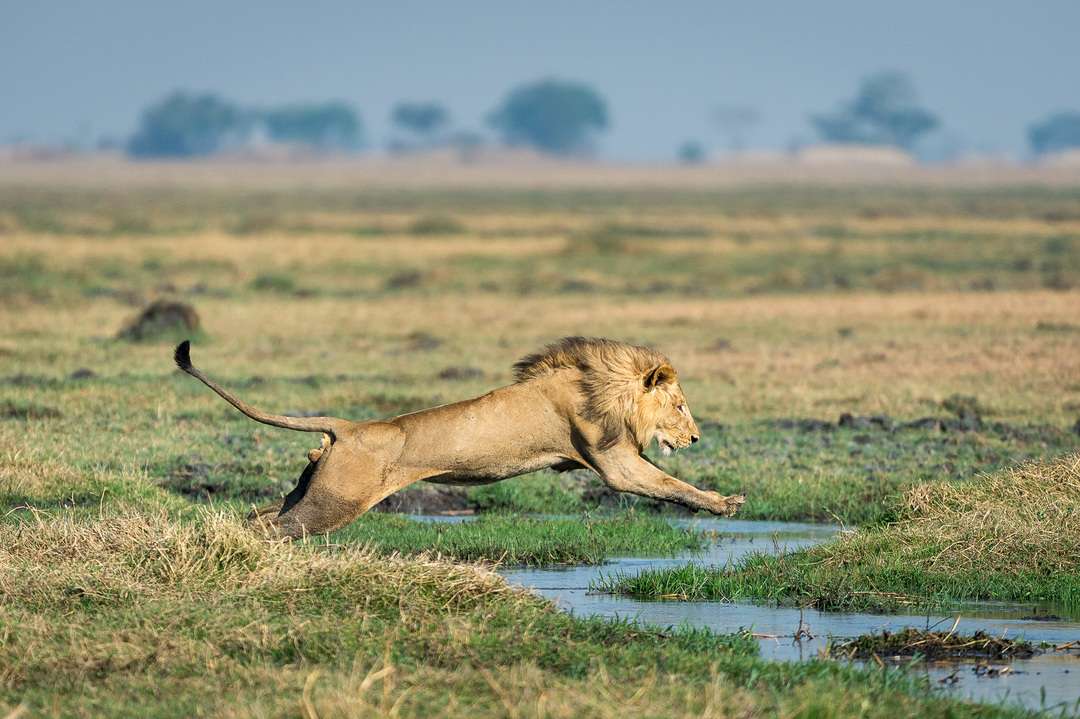 Zimbabwe – A World of Wonders
Two major African rivers form the northern and southern boundaries of Zimbabwe: the mighty Zambezi cuts along its northern frontier, while the languid Limpopo forms the southern border with South Africa.
The Zambezi features the stunning Victoria Falls, while downriver, our concessions at Mana Pools National Park on the floodplains of Africa's Great Rift Valley, offer superb wildlife viewing.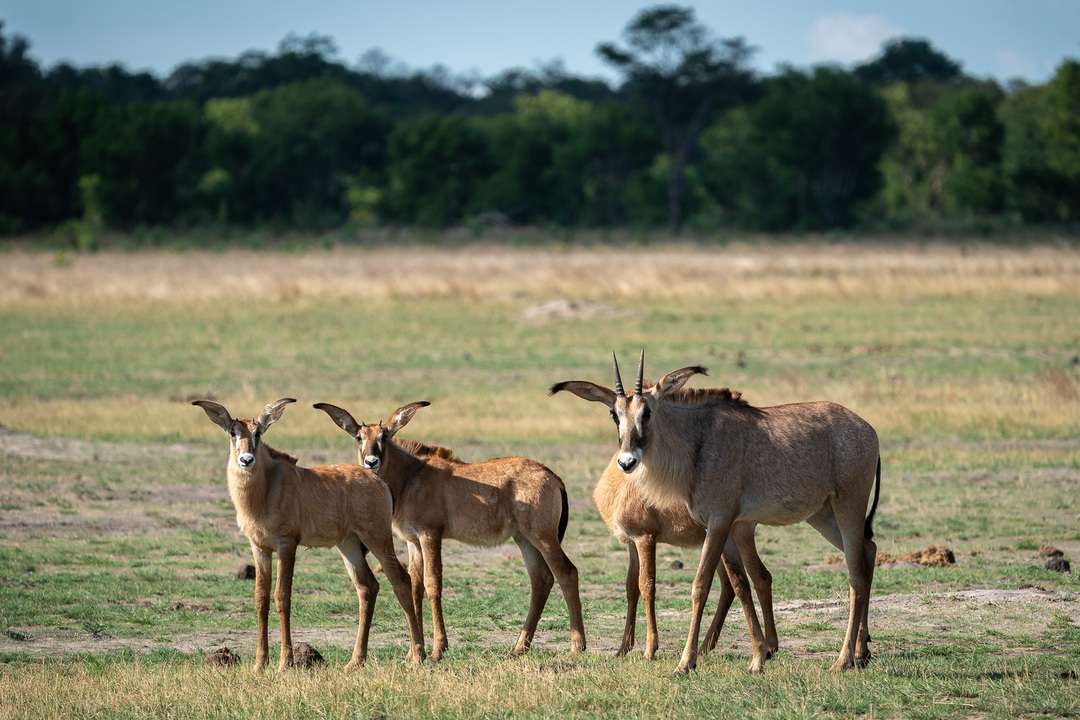 Bordering Botswana, Hwange National Park is home to some of southern Africa's last great elephant, buffalo and sable herds.
Of the myriad wildlife to seek, these Zimbabwe 'specials' are always very thrilling to see: roan, sable, African wild dog, cheetah, common eland, Bradfield's hornbill and three-banded courser.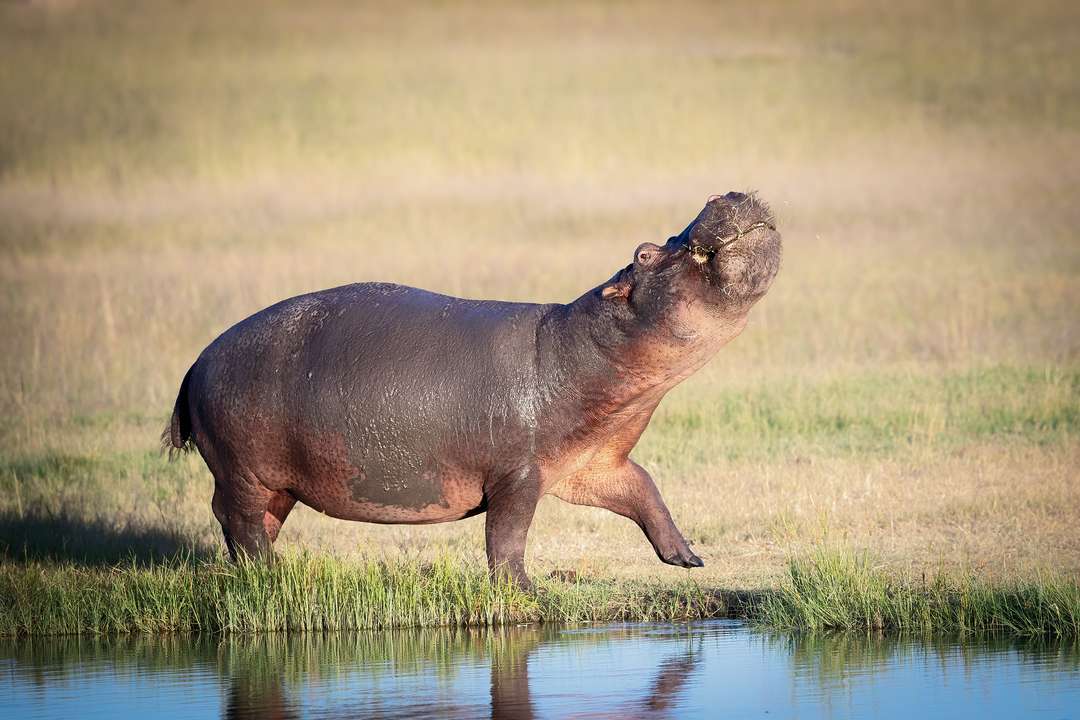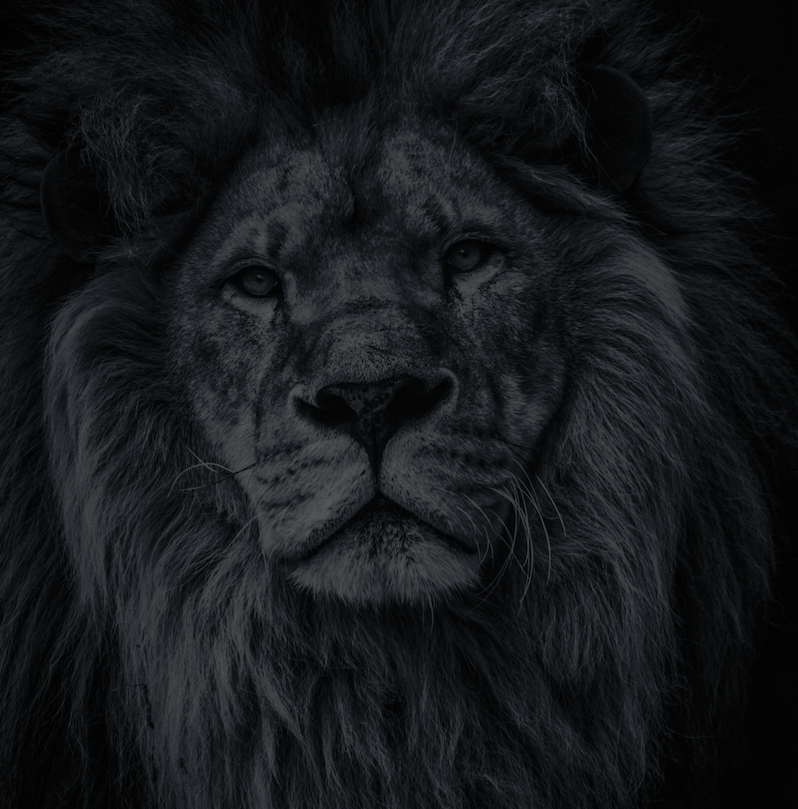 Let's plan your next journey
Ready?
When we say we're there every step of the way, we mean it, literally. From planning the perfect circuit, to private inter-camp transfers on Wilderness Air, and easing you through Customs. We're with you on the ground, at your side, 24-7, from start to finish. Ready to take the road less travelled? Contact our Travel Designers to plan an unforgettable journey.