Restorative
adjective
/rɪˈstɒrətɪv/
/rɪˈstɔːrətɪv/
1. ​(formal) making you feel strong and healthy again
If ever there were a time for a restorative journey, it's now. For 18 months the global COVID-19 pandemic has taken lives and killed our spirits. Worldwide there is a collective sadness, a collective dislocation, a collective angst. As enlightened sages have urged throughout the centuries, the best path to wellness is nature – immersing oneself in it, connecting with it, respecting it and all its creatures.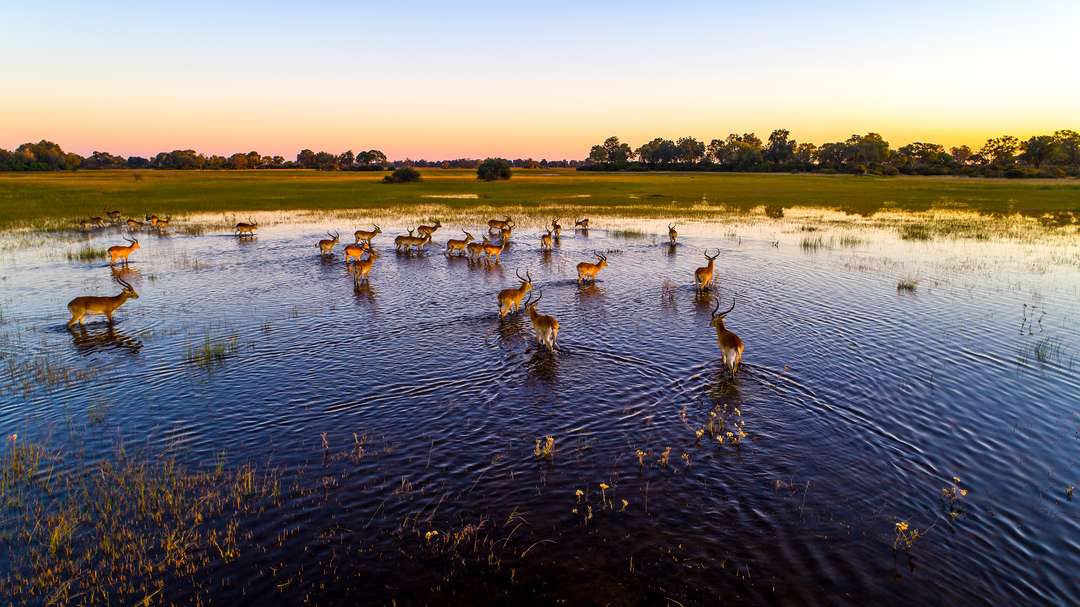 The young Buddha left his palace to find himself, and higher consciousness, in the forest. The Greek physician Hippocrates advised that 'nature itself is the best physician'. Trees, emitting chemicals called phytoncides, help reduce stress hormones like cortisol and boost immunity; the Japanese are fond of 'forest bathing', hanging out with trees to improve their mental and physical health. Many travellers have had epiphanies in the desert.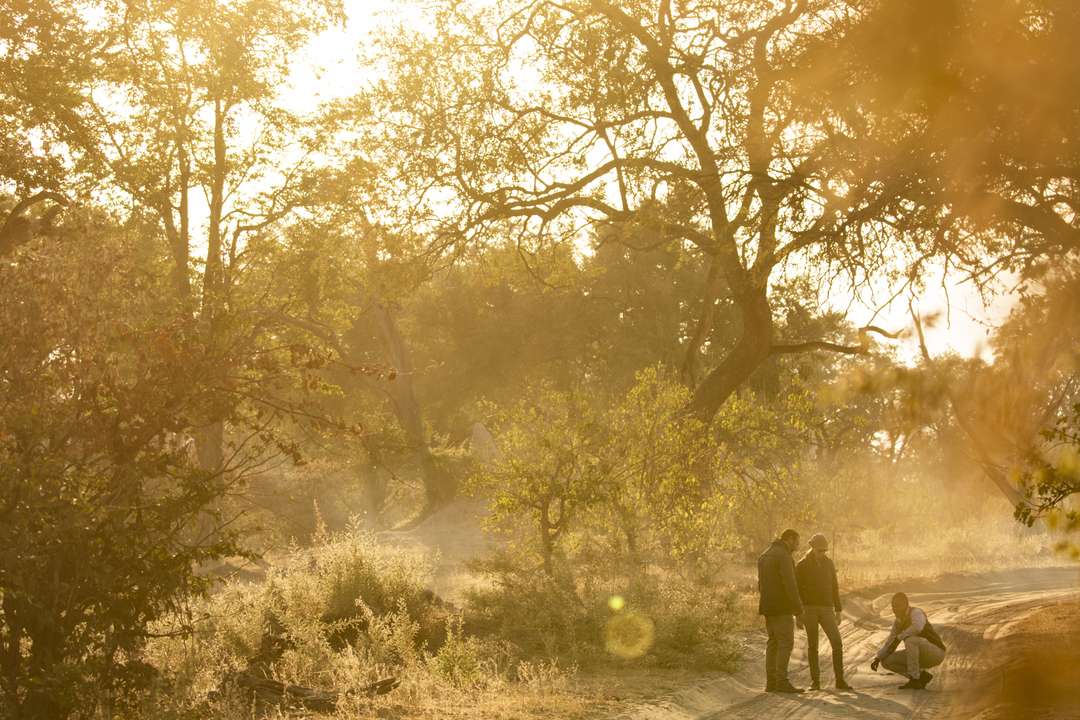 Since 1983, Wilderness Safaris has been restoring pristine wildernesses and their wildlife. Restoration is part of our ethos – for our guests as well. While all of our camps offer the chance to revive, renew, reconnect to the wild, to each other and to oneself, we've selected three of our highly restorative camps for your ultimate journey to, or back to, wellbeing.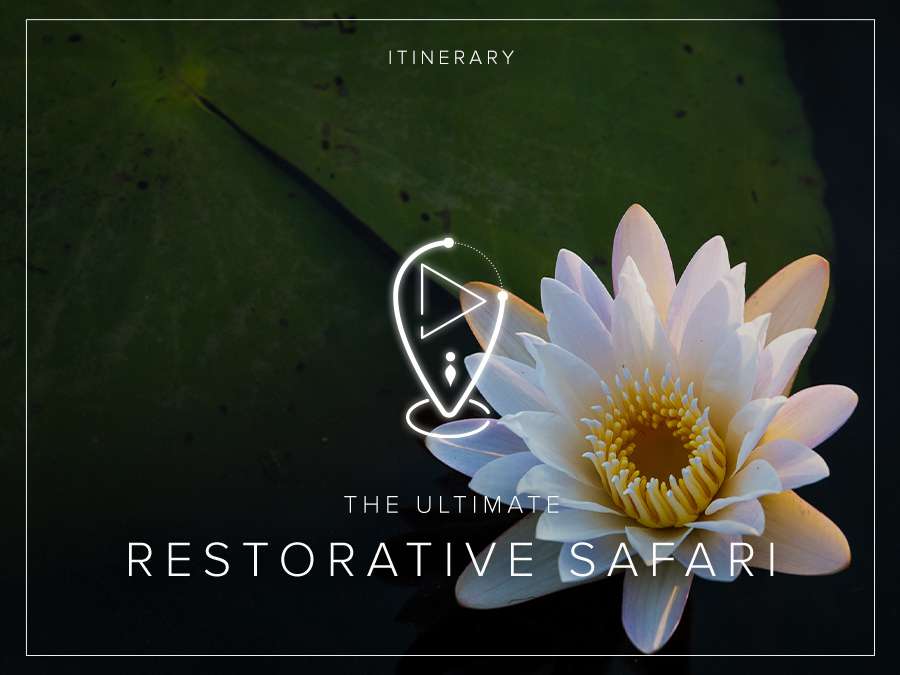 Toka Leya – Victoria Falls, Zambia (two nights)
Water is at the heart of this journey, and it makes a dramatic appearance here. On the edge of the legendary Zambezi River, just twelve kilometres northwest of Victoria Falls – the world's greatest curtain of falling water and a lure for travellers through the centuries – Toka Leya beckons. Nineteenth-century explorer David Livingstone and others, though marvelling at the Falls and surrounding landscape, suffered sickness and death. But today as a guest at Toka Leya, you can spoil yourself with creature comforts, thrill at the sight of local wildlife, see the Falls spectacularly but safely, cruise dreamily on the awe-inspiring Zambezi, and meditate on its banks, watching the red sun drop into its slow-flowing currents.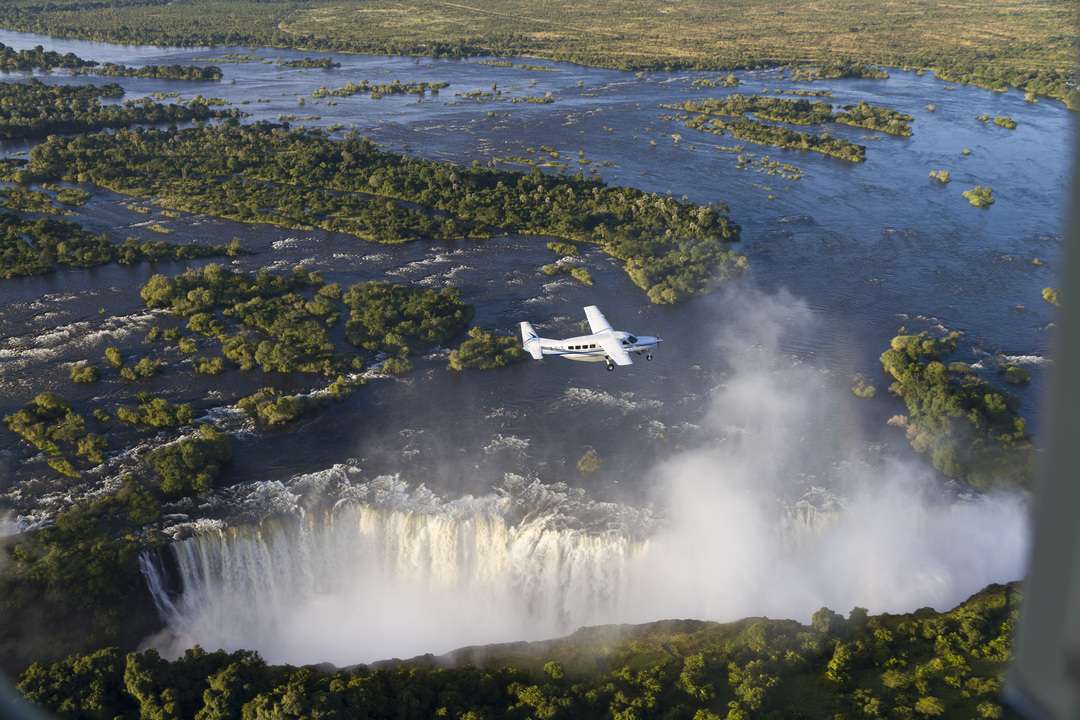 In camp – an airy, elevated sanctuary in earthy African tones, graced with African art and perpetually serenaded by the river – ways to renew or revive include visits to the spa and the gym, with sensational river views; back of house tours, where you can plant a tree towards a reforestation project; yoga on the riverbank; or just chilling in your luxurious tent, at the fire pit, in the convivial bar, or over a healthy, palate-pleasing supper under the stars. You never know who might join you: Toka Leya has had friendly resident hippo and buffalo, and regular calls from elephant and other animals such as white rhino, giraffe, bushbuck, monkeys, and warthogs.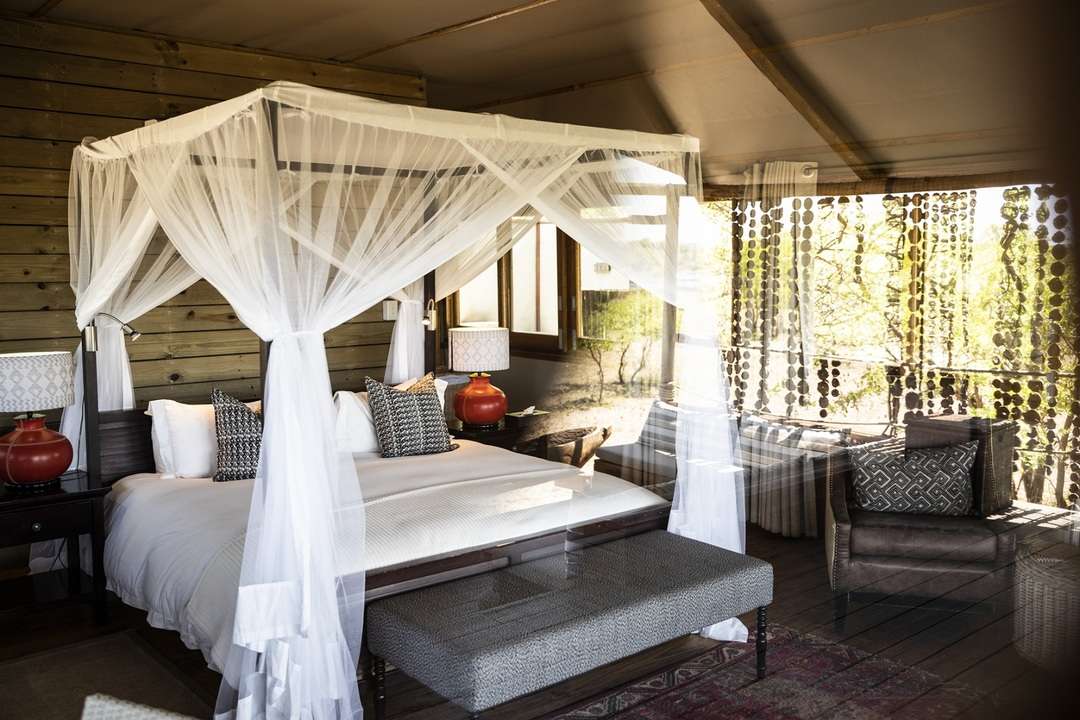 Venturing out of camp, game drives into the Mosi-oa-Tunya National Park are richly rewarding, and often soothing as you slip into this unadulterated landscape. Walk with rhinos for an indelible guided encounter. Cruise the river, at sunset or any time, in the company of hippos, crocs, and a vast array of birdlife, with highlights such as the African skimmer, Pel's fishing-owl, African finfoot, goliath heron, and a variety of kingfishers. Get wet at Victoria Falls – Mosi-oa-Tunya, the Smoke that Thunders – whose spray can be seen and roar heard from miles away. As the vervet monkeys scamper around you, welcoming you to the forest, and the powerful Falls anoint you, it's humbling: it feels like a baptism.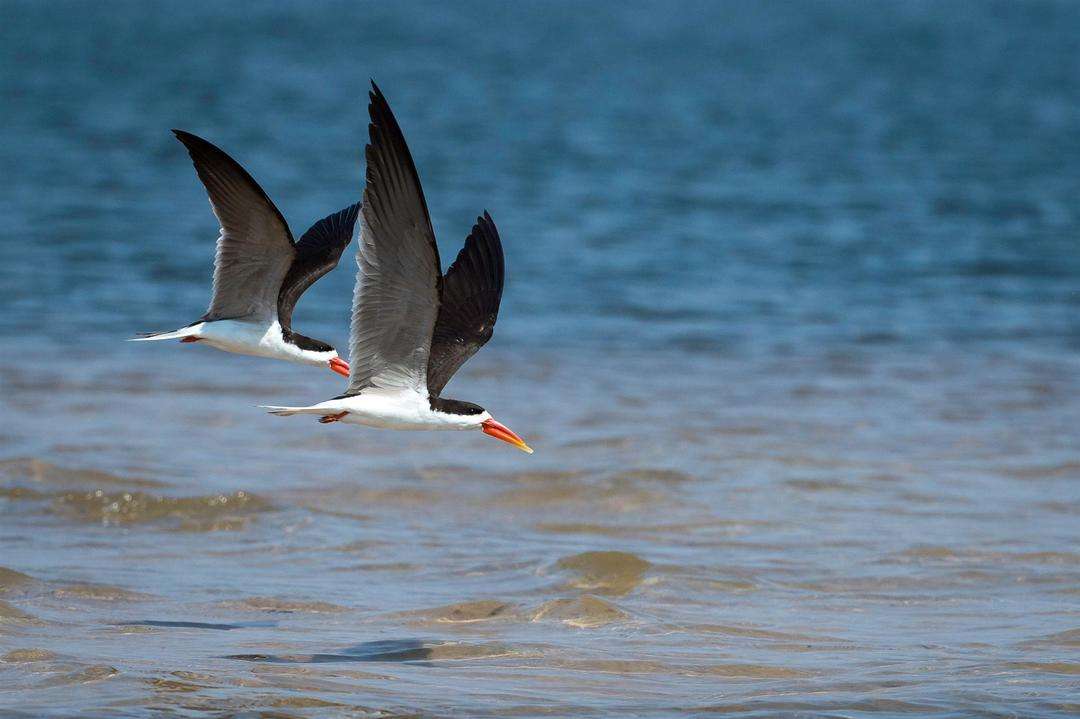 If you find yourself feeling too relaxed, camp staff can book you on an activity to get your blood pumping: bungee jumping; white-water rafting; helicoptering; microlighting; or ziplining.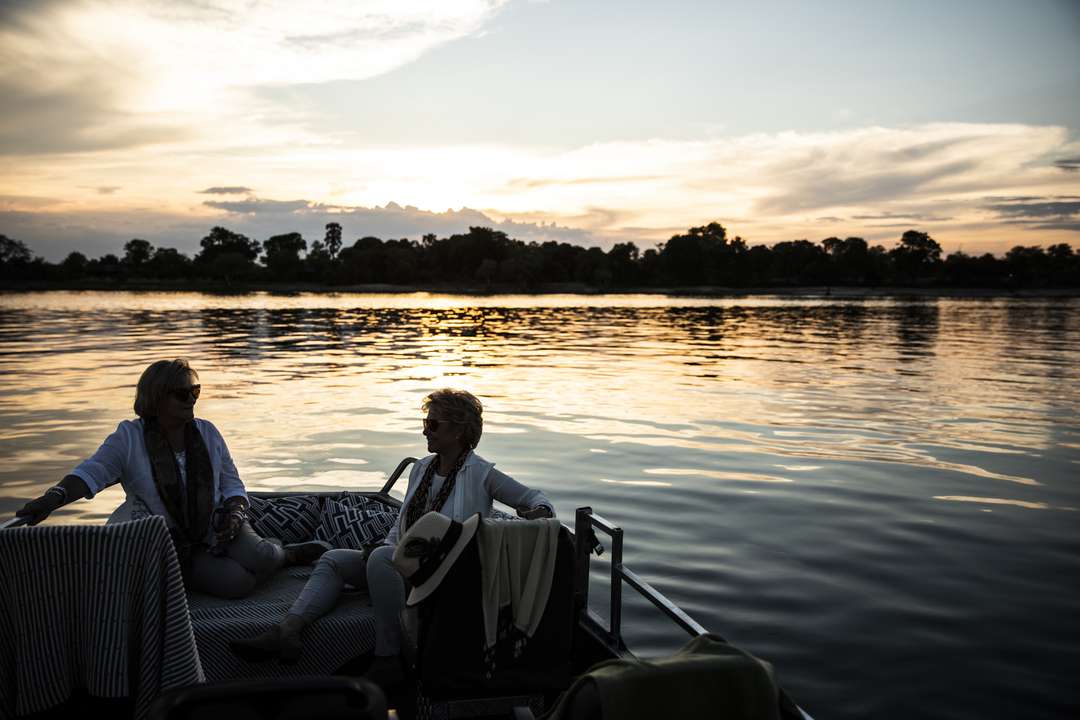 But you may just want to contemplate the river…
DumaTau – Linyanti Wildlife Reserve, Botswana (three nights)
Surround yourself with elephants. Recharge your soul. Now in its third incarnation, newly rebuilt DumaTau, and the brand-new Little DumaTau, spectacularly sited in Botswana's Linyanti Wildlife Reserve, offer an abundance of wildlife and wellness.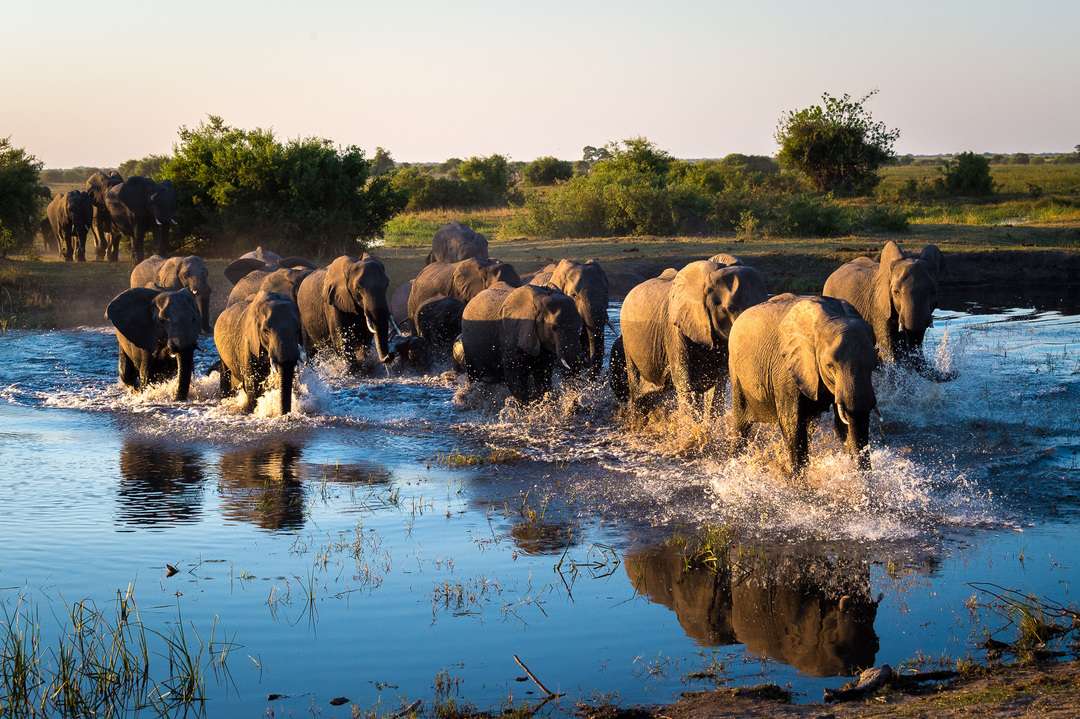 The main camp and its smaller sister lie between two elephant corridors in the Linyanti, with unique access to both the Linyanti River floodplain and the Savuti Channel. On ancient pathways at the end of the Great Rift Valley, along and through the waterways, elephant and other game traverse these corridors – essential to supporting viable, self-sustaining wildlife populations. As part of the Kavango-Zambezi Transfrontier Conservation Area (KAZA-TFCA), the Linyanti is critical to biodiversity conservation. Since 1997, it has been the DumaTau team's mission to protect these corridors, so that wildlife can again move freely among five African countries.
So a journey to DumaTau restores – you and your loved ones, the animals who live there, and the environment itself.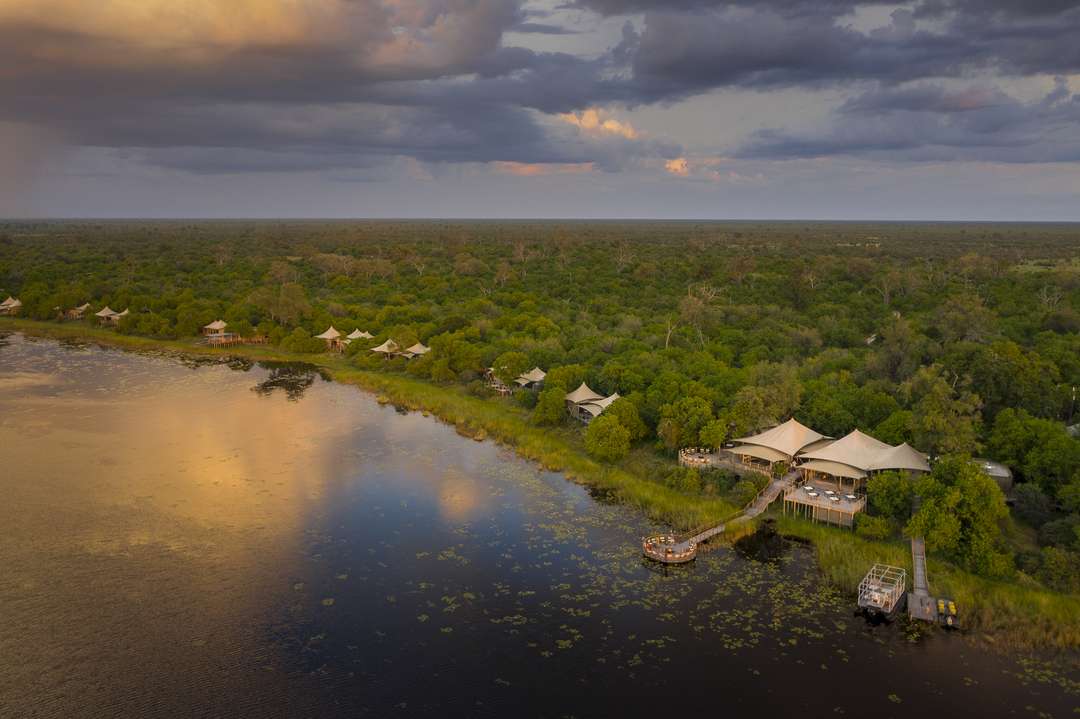 And what an environment, an endless panorama of diverse habitats: pristine grasslands, floodplains, riverine forests, and uncountable waterways. Aside from access to one of the world's largest elephant mega-herds, DumaTau boasts over 45 km of river frontage, meaning unrivalled wildlife sightings, both land- and water-based. The Linyanti is known for healthy populations of roan and sable, and generally a range of prey species, resulting in great predator diversity. You don't have to go far from camp to view game; there's almost a constant stream of ellies and other creatures passing by. In the evenings around the floating fire pit, resting on the lagoon fronting camp, a wildlife chorus performs.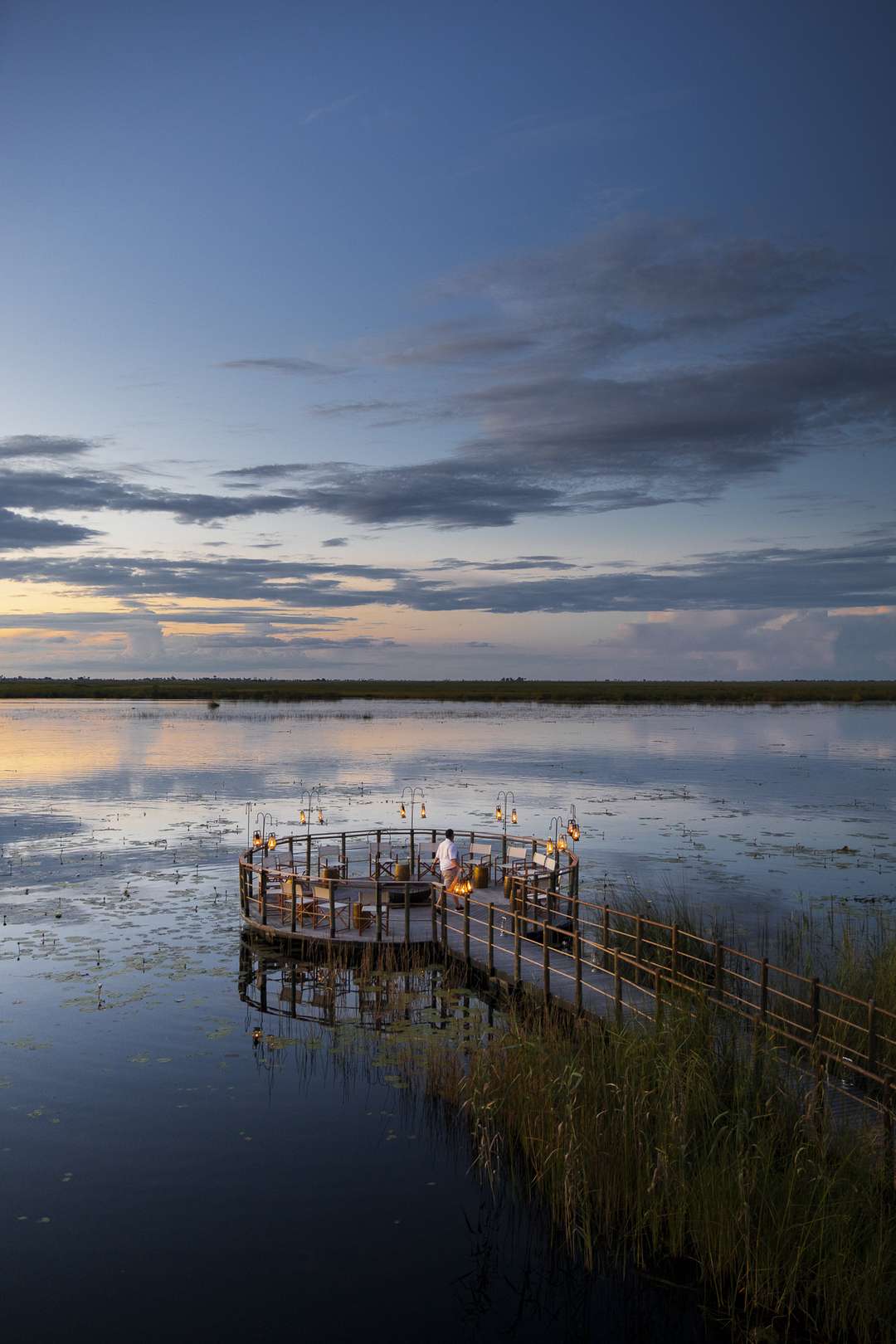 The wilderness rejuvenates, as does DumaTau's new Osprey Retreat, with its gym, spa, and enticing menu of treatments. Using natural body products from the award-winning Healing Earth range, the fully qualified, in-house therapist offers signature DumaTau pampering – the 'Soul of the Earth Body Ceremony', a full-body massage with a bespoke scent capturing the essence of the new camp. The ceremony starts with the feet, symbolically connecting you with the Earth. Massages are offered in the spa or in your room, where yoga mats and a 'gym-in- a-bag' are also provided.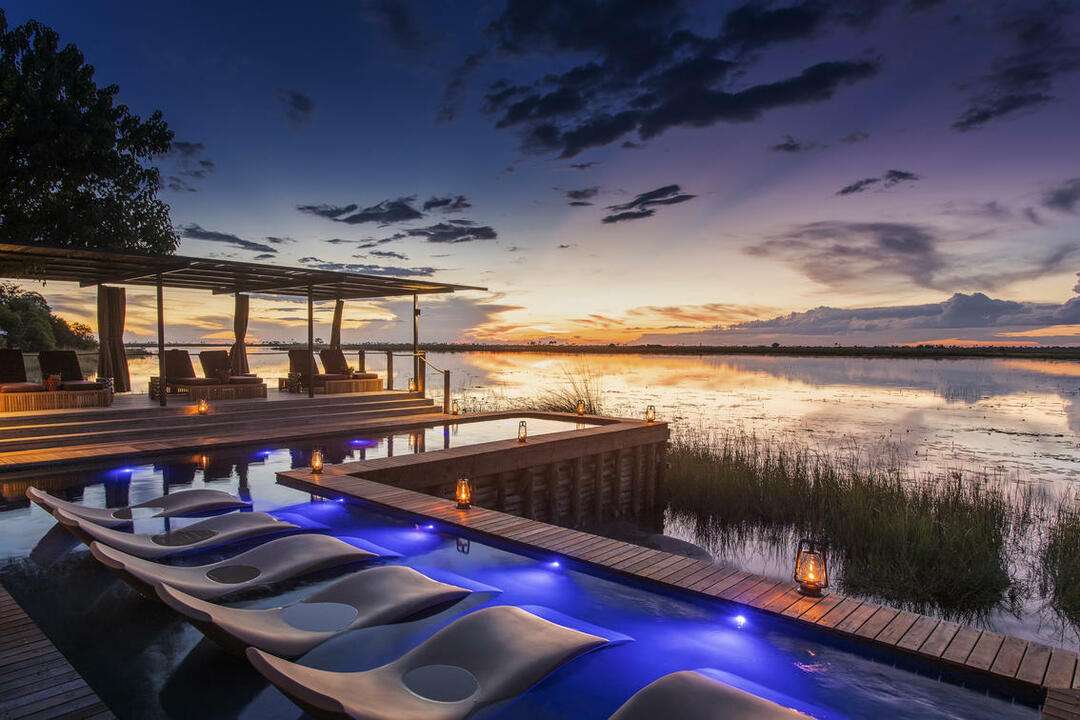 Fully solar-powered, DumaTau has an impressively light footprint. Likewise with the camp's 'foodprint', a model of sustainability in sourcing mainly local products, delivering good health to you. Among DumaTau's new menu items are a signature pasta made from millet and sorghum from Seronga village, and a risotto made with village beans infused with Kalahari truffles. A rich cultural cuisine awaits: the Batswana staff are keen to share traditional menu items such as spicy chakalaka relish and delicious pounded beef seswaa.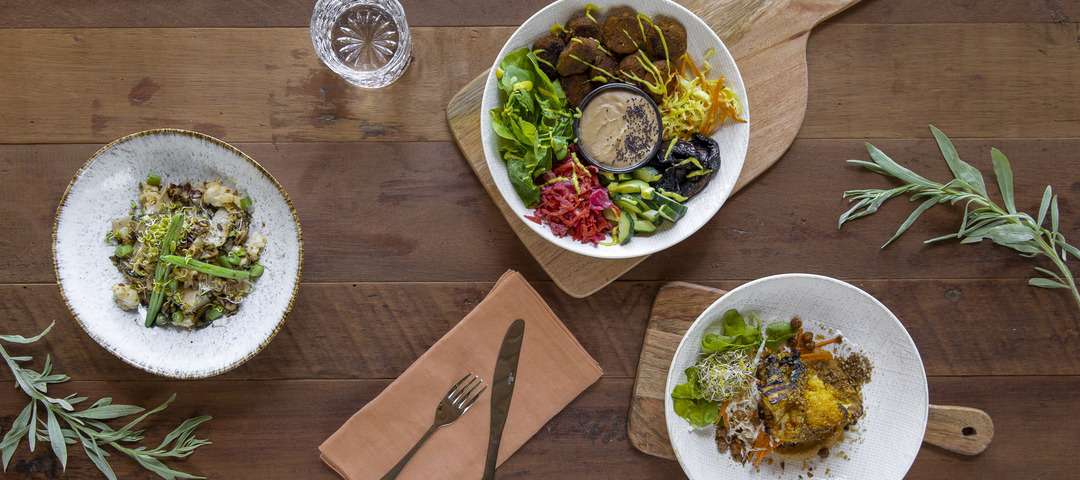 There are many ways to come back to yourself at DumaTau, or perhaps find something new: morning, afternoon, and evening game drives; nature walks; birding expeditions; boating excursions; catch-and-release fishing; and helicopter rides over the Rift Valley's faultline, giving a fresh perspective as you view the Linyanti from the sky.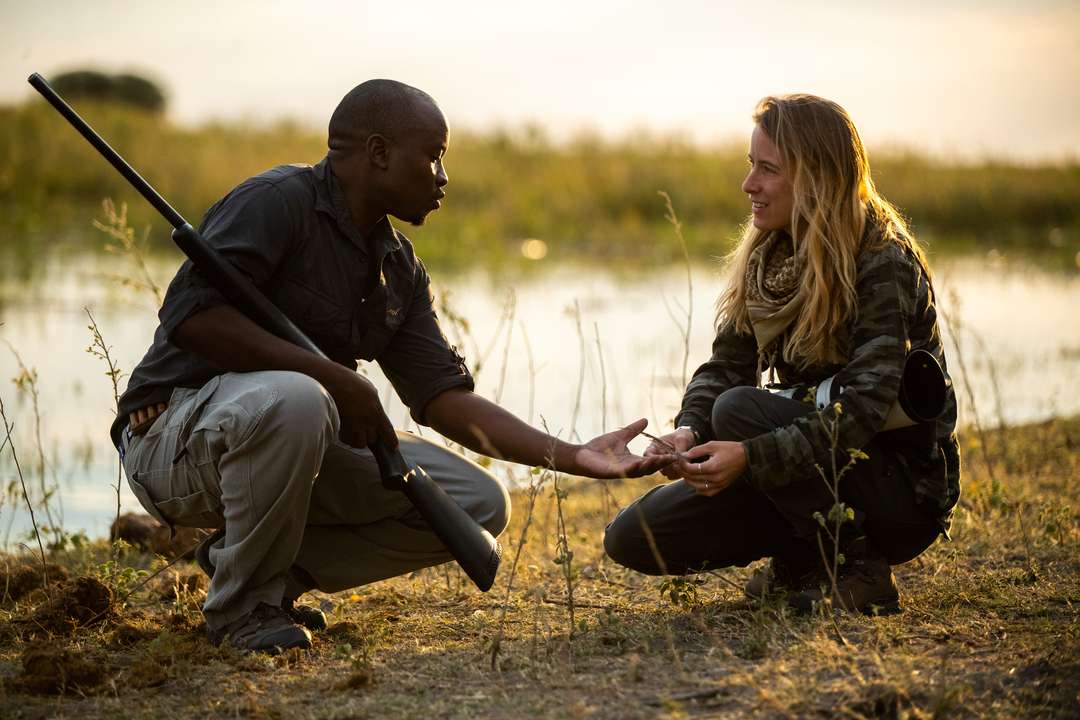 Upgrade your photographic skills with our Olympus camera kits, on land or in flight, perhaps another new way of seeing. Support DumaTau's conservation initiatives, such as the Wild Dog Dispersal Study, which monitors dogs' movement and identifies their dispersal corridors, by submitting photographs and recording sightings.
Be present to, with, the elephants, for they'll deeply impact your journey to DumaTau. The grandeur, the awe, of these ancient beings never disappoint. Their inspiring communality and care for each other, for their young, their old, their dead. Walking pathways they have walked for eons…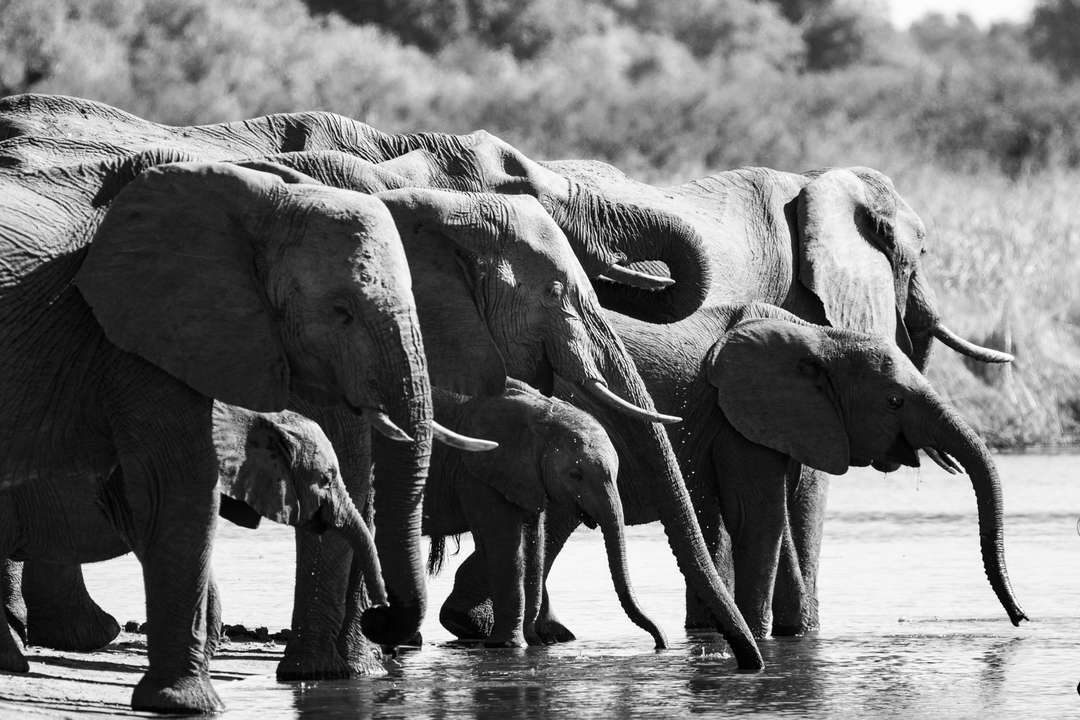 At DumaTau, still showing up consistently, one of Africa's elemental rhythms, herd after magnificent herd…
Jao – Okavango Delta, Botswana (three nights)
Where the boundaries between land and water are often blurred…This is Jao, this is the Okavango Delta, where some of the purest waters on Earth ebb and flow, descending from the Angolan highlands to the Kalahari Desert. Jao Co-owner Cathy Kays's description captures the magic of both, of the camp and its dreamlike setting amidst the floodplains, where it almost seems to float. The calming culmination of your restorative journey…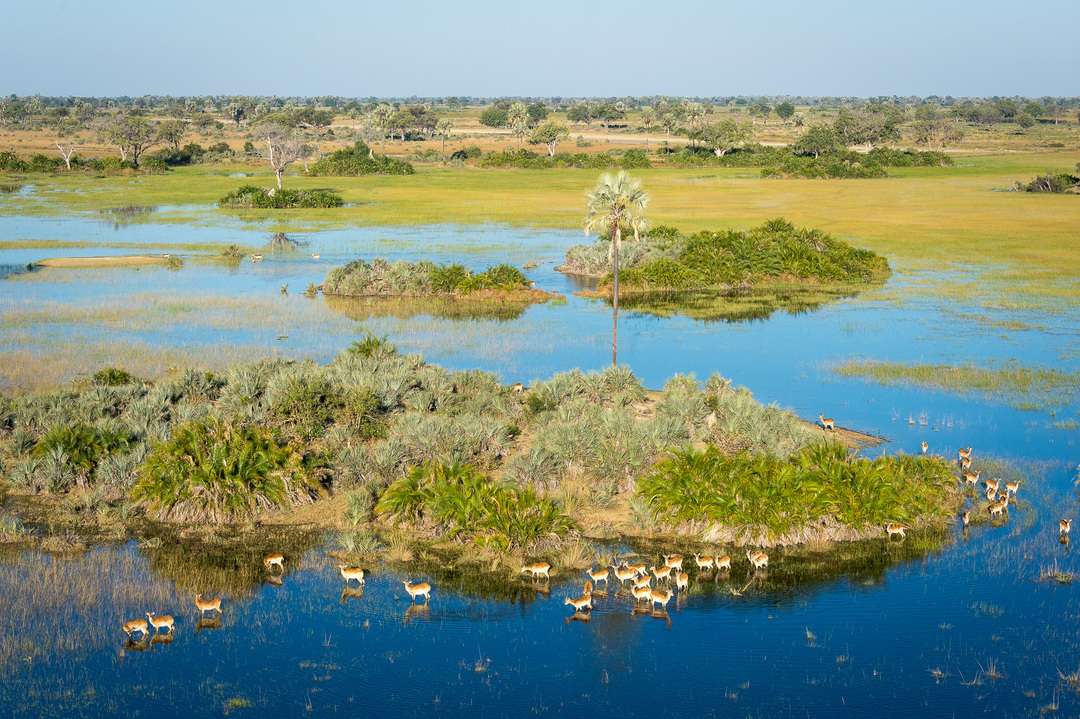 Built 23 years ago by the Kays family – Cathy, husband David, son Martin and team – peaceful, elegant Jao rests under a tree canopy on its own remote island, surrounded by a watery garden of channels, reeds, and lilies. Land- and water-based game viewing are spectacular there, with huge wildlife diversity, ranging from the elusive Pel's fishing owl, to the infamous 'Jao Mafia' mongoose gang, to a myriad of big cats, to cohabiting crocs and hippos, to vast antelope, buffalo, and elephant herds.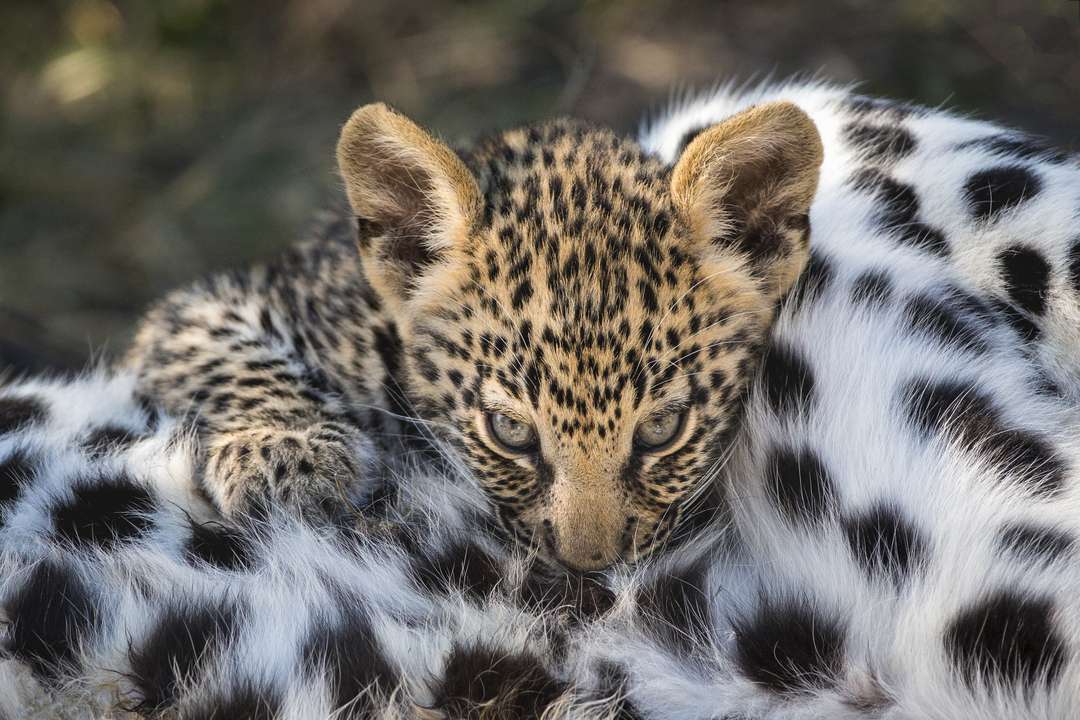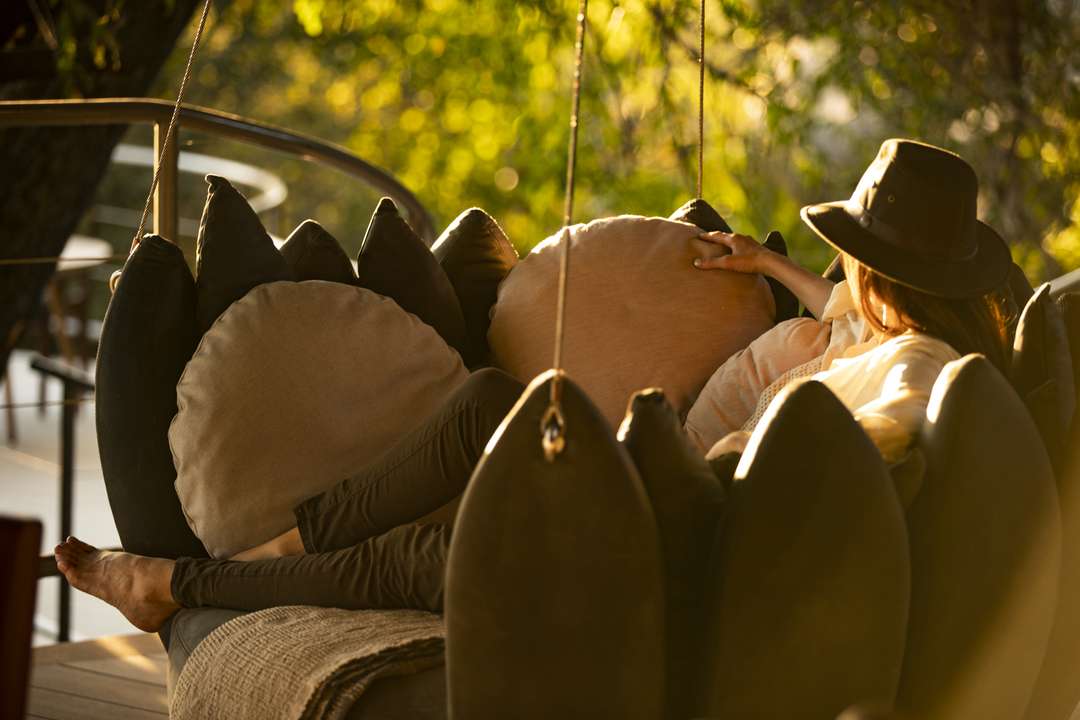 As its name suggests, water is Jao's essence. In the words of one staffperson: 'I have heard stories that the Jao area was named after the people who lived here many years ago. I have heard stories of the spirits who live on the Jao floodplains. But my personal favourite is that "Jao" is the combinations of sounds that the water trickling into the floodplains makes. So to me it is standing out on the floodplain while the water is coming in, listening to the clicks and ticks of the insects and the squawks of the birds and the hoof beats of the lechwe, and far in the distance the snorts of the hippos. That's Jao'.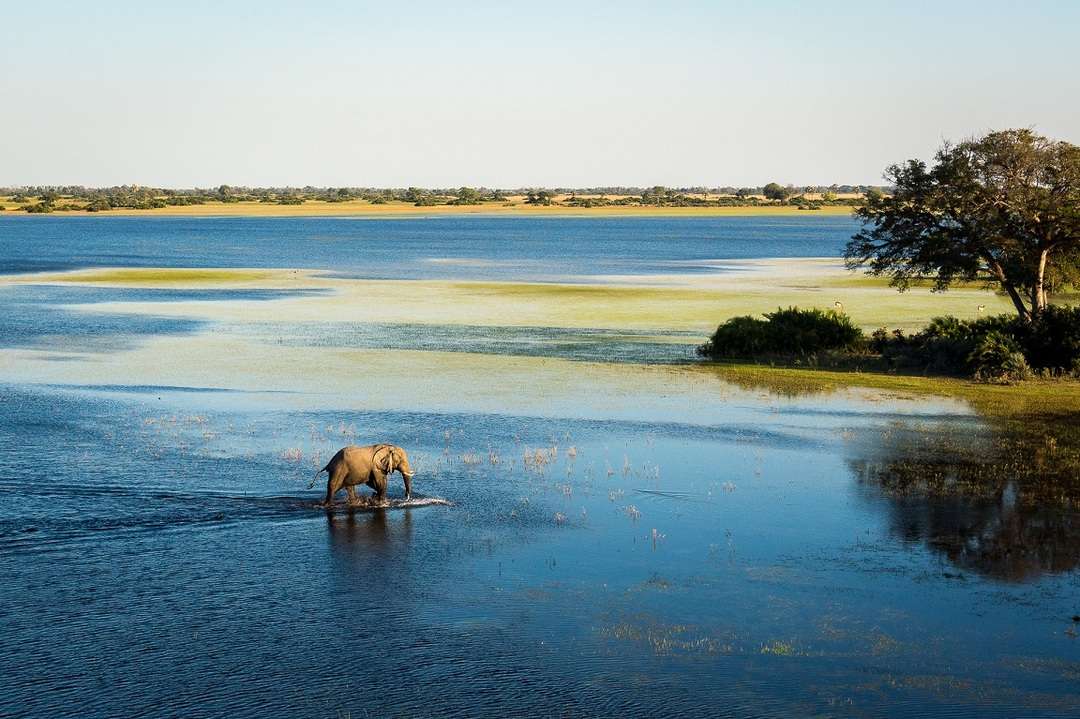 In camp – a knockout, one of Wilderness Safaris' most luxurious and a multiple-award winner – guests are treated to a sculptural marvel of natural and recycled materials, of steel, wood, and glass, of towering, spacious interiors embracing the light, the bush. Sheltered by majestic African ebony trees and overlooking yet more water, Jao's spa offers a full menu of spa therapies and massage treatments. Take time to browse the camp's library, museum, and gallery, sharing the history of the Kays family, a family rooted in Botswana since the 19th century.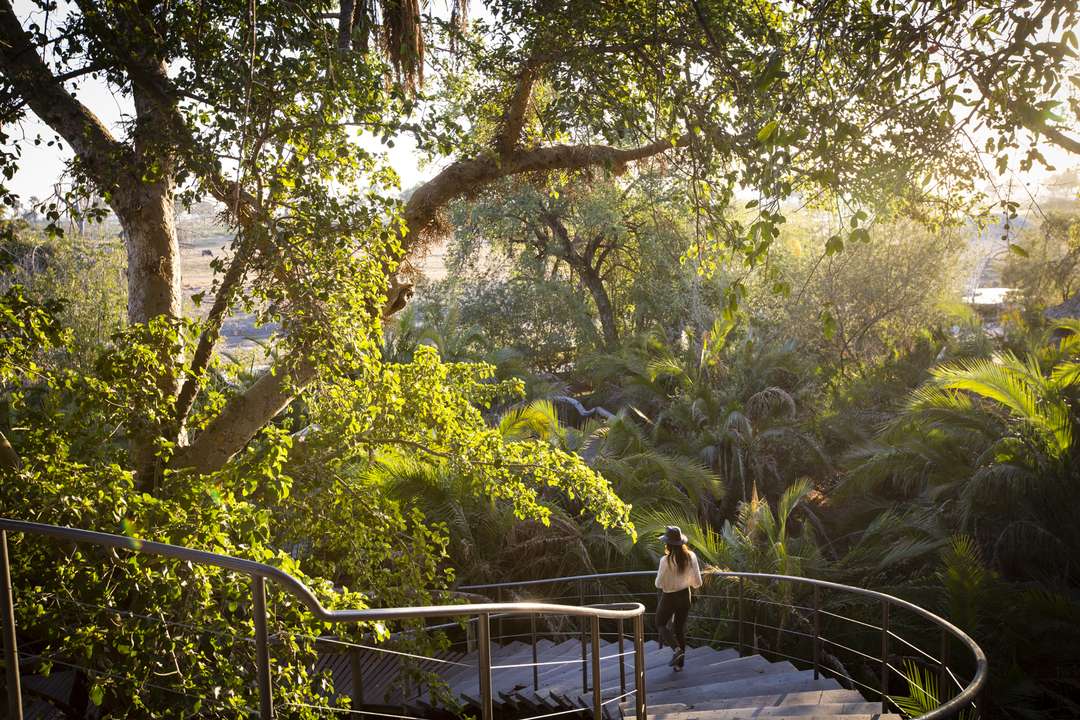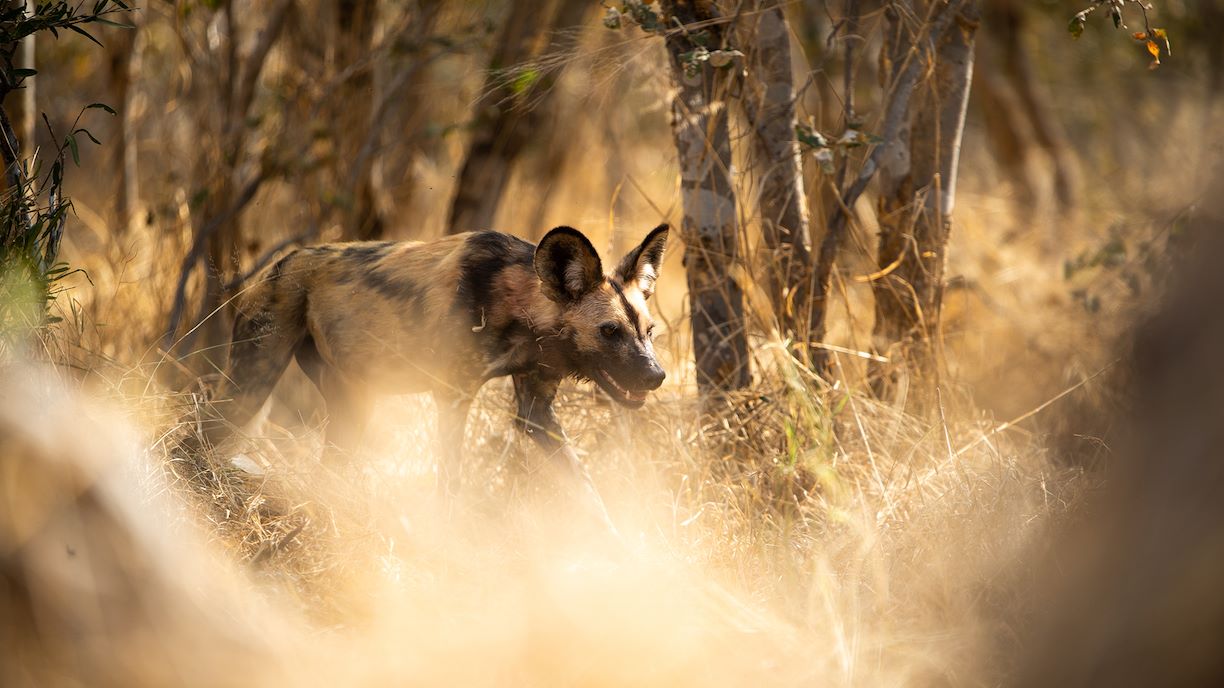 Leave camp for a variety of activities: day and night game drives; boating; catch-and-release fishing; guided walks; helicopter rides; and, probably the most refreshing, renewing experience at Jao, as elsewhere in the Delta – a trip in a mokoro, the traditional dugout canoe used for centuries to ply its waters. As your guide poles your mokoro along almost silently, lean back and inhale, observe – the reeds, the lilies, the tiny reed frogs and the giant elephants come to satiate their thirst. Trail your fingers through crystal clear water pure enough to drink…
As another Jao staffer says: 'For me there is nothing better than sitting in a mokoro, cruising through the Delta channels. Being so close to nature all you can hear around you are birds, the wind blowing through the grass and the trees, the breeze hitting your face. Then, as you round a corner, on a sand bank in the middle of the channel, you have drinks waiting for you, to watch what many come here for, the sunset. That is what I call "the Okavango magic"'.
"All our camps offer the chance to revive, renew, reconnect to the wild "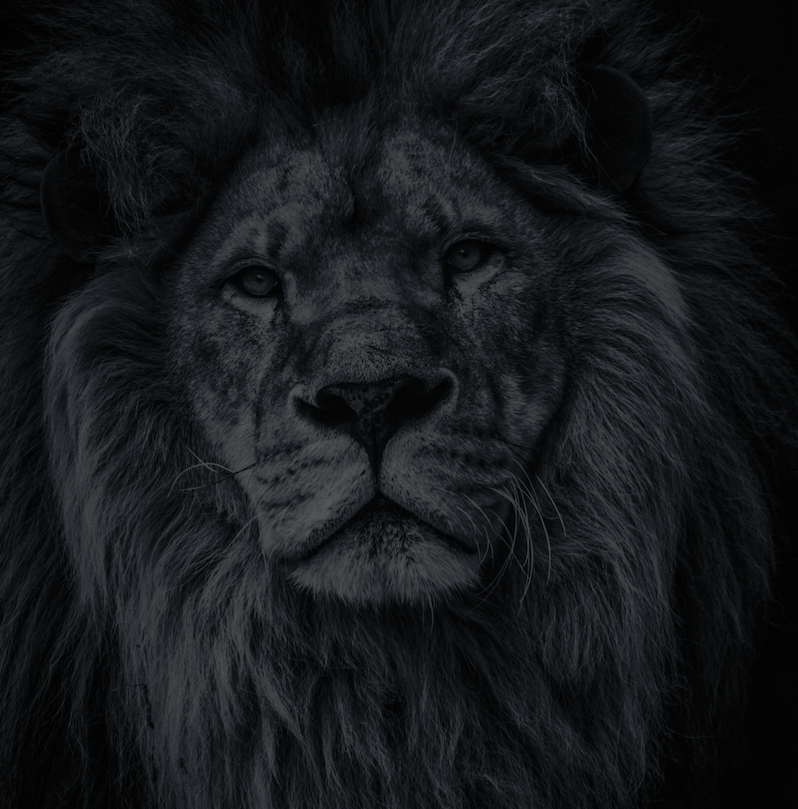 Let's plan your next journey
Ready?
When we say we're there every step of the way, we mean it, literally. From planning the perfect circuit, to private inter-camp transfers on Wilderness Air, and easing you through Customs. We're with you on the ground, at your side, 24-7, from start to finish. Ready to take the road less travelled? Contact our Travel Designers to plan an unforgettable journey.