As we enter summer in the southern hemisphere, we look forward to the many attractions that this time of year heralds – especially on safari…
The months between October and March are normally associated with sunny summer days on the beach, but within our Wilderness Safaris regions, there's a lot more on offer…
So what makes a summer safari so attractive?
The emergence of new-born animals…
There is an explosion of new life with many species giving birth to their young during the summer season. This makes for excellent photographic opportunities as the animals with young make for an entertaining time to photograph, and to observe the comical and endearing antics of babies learning to face life for the first time.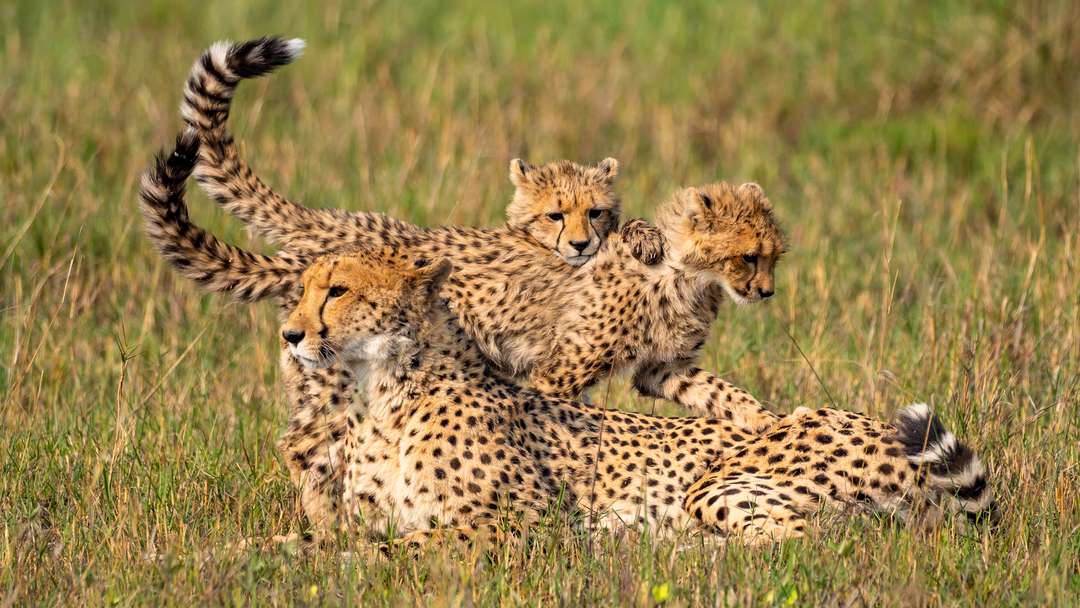 The 'cuteness factor' is everywhere as young animals are introduced to the world, and the skies are aflutter with the arrival of a multitude of migrant birds from within Africa and the northern hemisphere.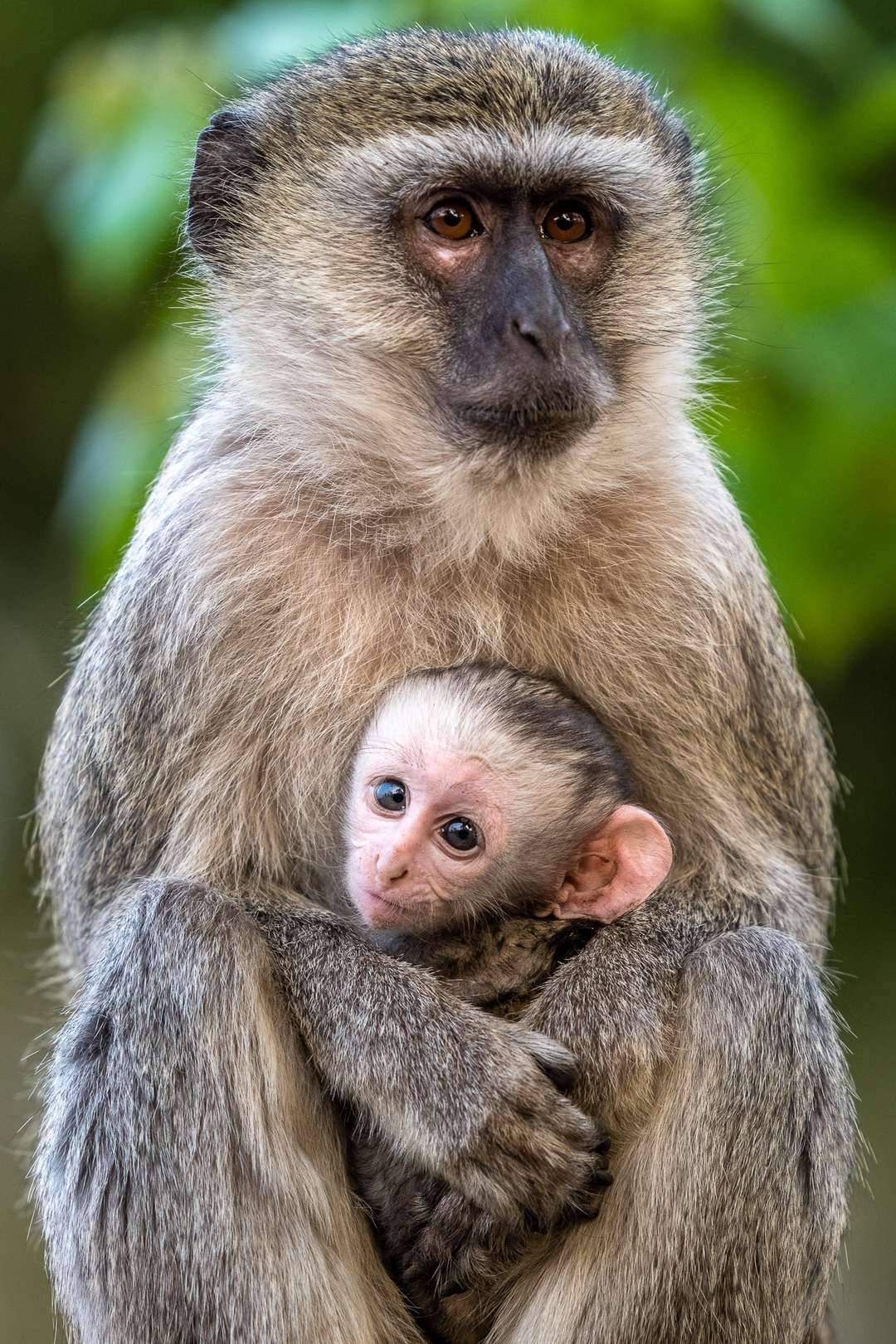 Easy prey…
With the birth of many antelope species between November and December, many predators, like lion, leopard, cheetah and wild dog, take full advantage of the abundance of inexperienced younger prey. Sightings of predators on the hunt are more frequent during the summer season than one would expect, compared to the other seasons.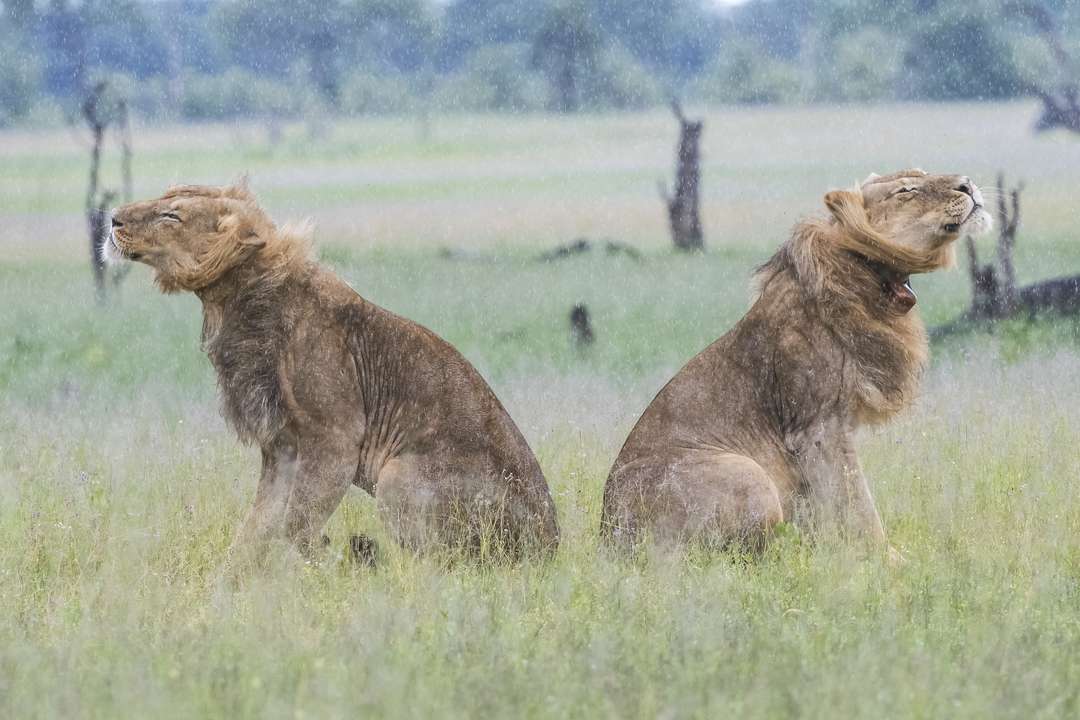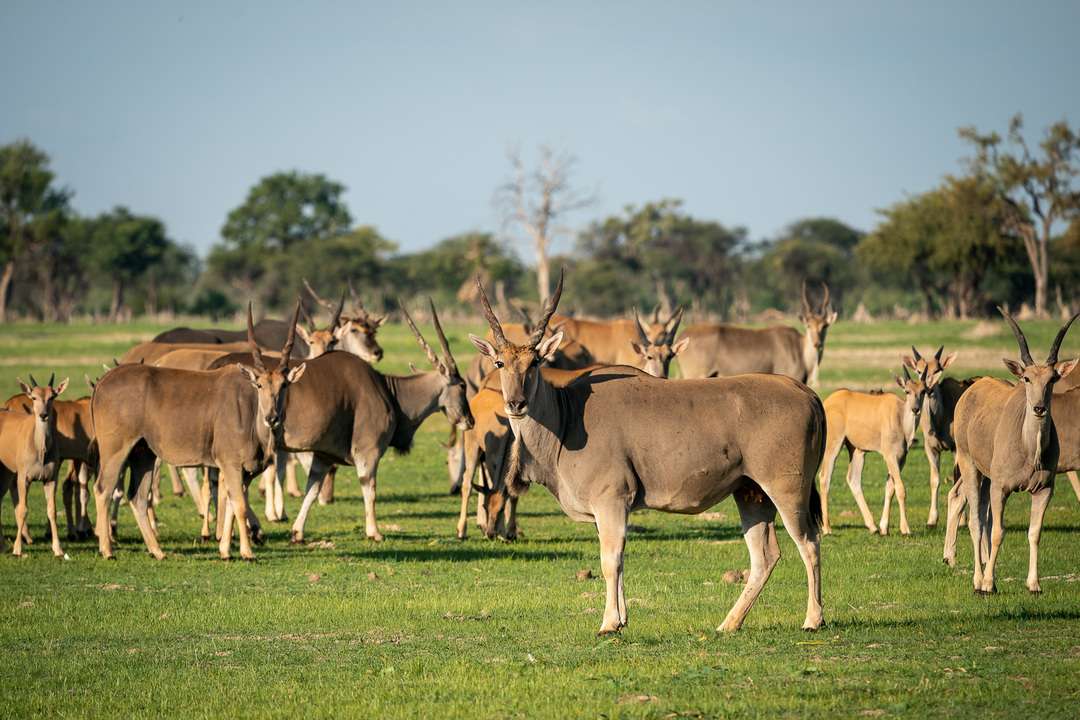 Wildlife is plentiful, with a fit, fat and happy look about them, thanks to nature's bounty.
Birds of another feather…
The summer season is the best for birding. The return of migratory birds to our regions adds colour and sound, with some bird species displaying spectacular breeding plumage. Bird species returning to certain areas include vivid kingfishers, vocal cuckoos and colourful bee-eaters. Hwange National Park provides sightings of stately grey-crowned cranes, with special species on the Zambezi River including Pel's fishing-owl, red-necked falcon, African finfoot, half-collared kingfisher, carmine bee-eaters and the African emerald cuckoo.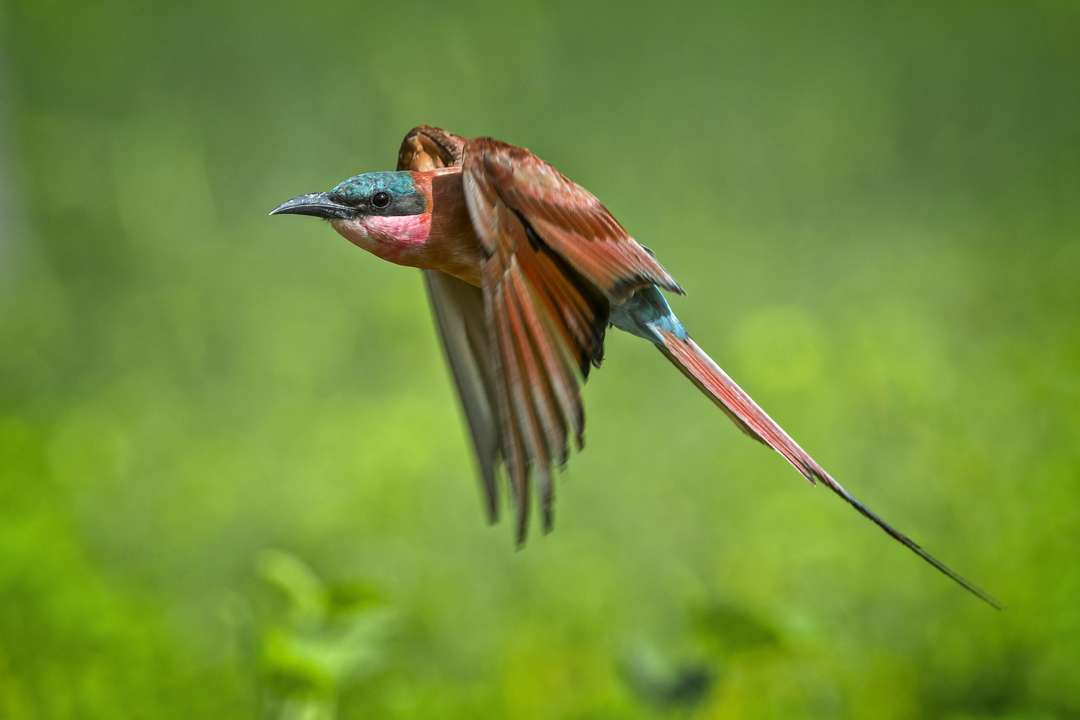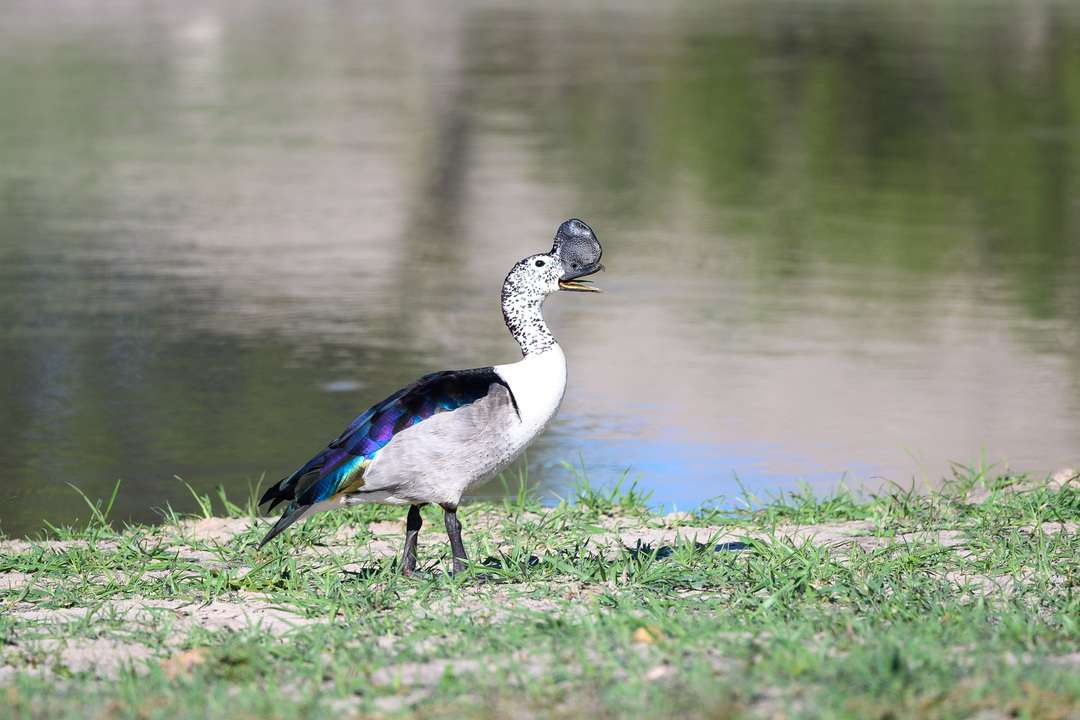 Remove the layers…
The summer mornings are perfect for early morning and late afternoon/evening game drives and other activities. No need to pack your gloves, beanies and snow jackets. The warmer temperatures in many of our regions allow for extremely pleasant star gazing too.
More daylight, more things to do…
Due to the longer daylight hours, guests are able to start earlier with their activities in the mornings, allowing more time to experience the facilities at the camps. There is also more time for siesta, or to finish that book you have been struggling with for the last year.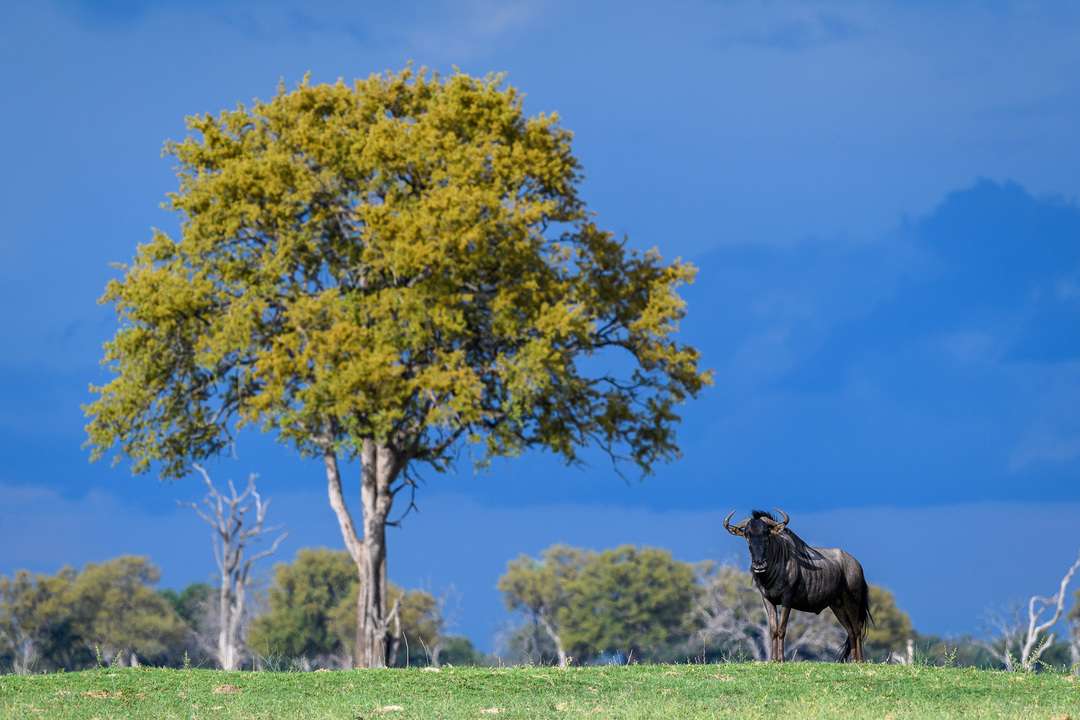 Half empty or half full…
The water levels in the different regions offer a unique summer experience. The increased water levels in the Kunene and Zambezi Rivers provide the best time for boating trips and to see a diversity of water-dependent birds. The higher water level in the Zambezi makes the Victoria Falls a spectacular sight of sheer magnificence and power with its immense cloud of spray. When crossing Knife's-Edge Bridge to view the Falls guests get a free "baptism" of fine spray and some refreshment on the warmer days…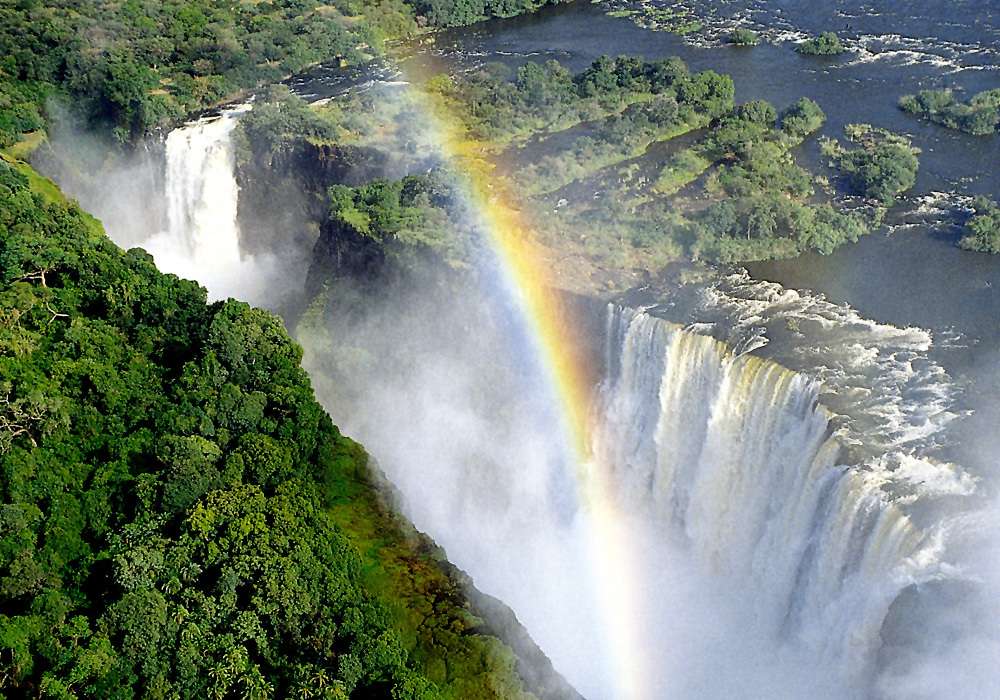 On the other hand, the receding floodwaters in the Okavango Delta allow visitors to explore more islands and plains, either on foot or in a safari vehicle. The lower water levels reveal more open areas for the grazing species. Camps with access to permanent shallow floodplains and channels still continue to offer water experiences such as mokoro and boating activities.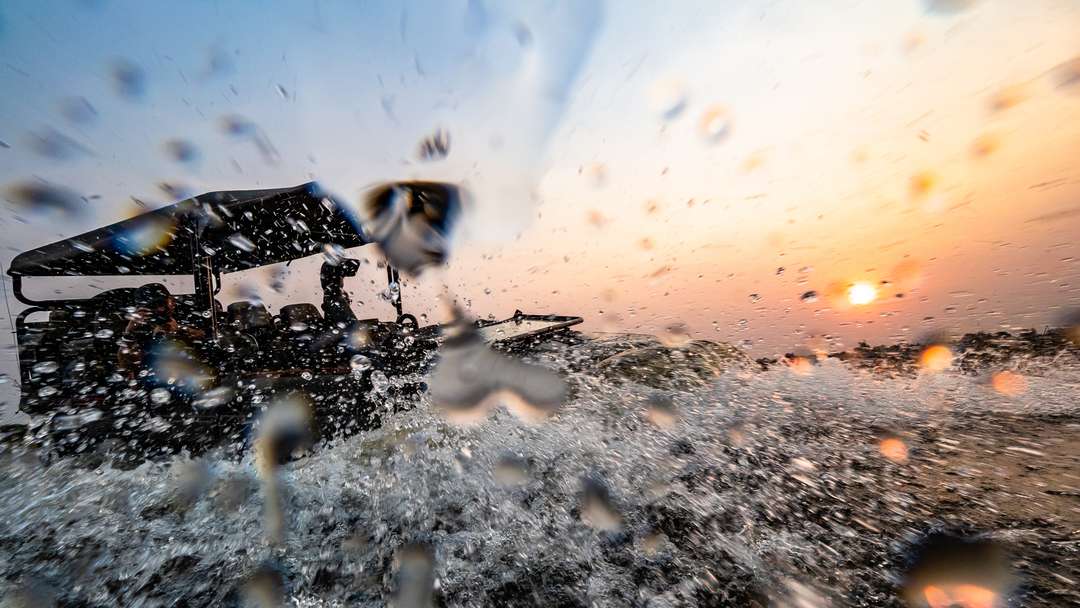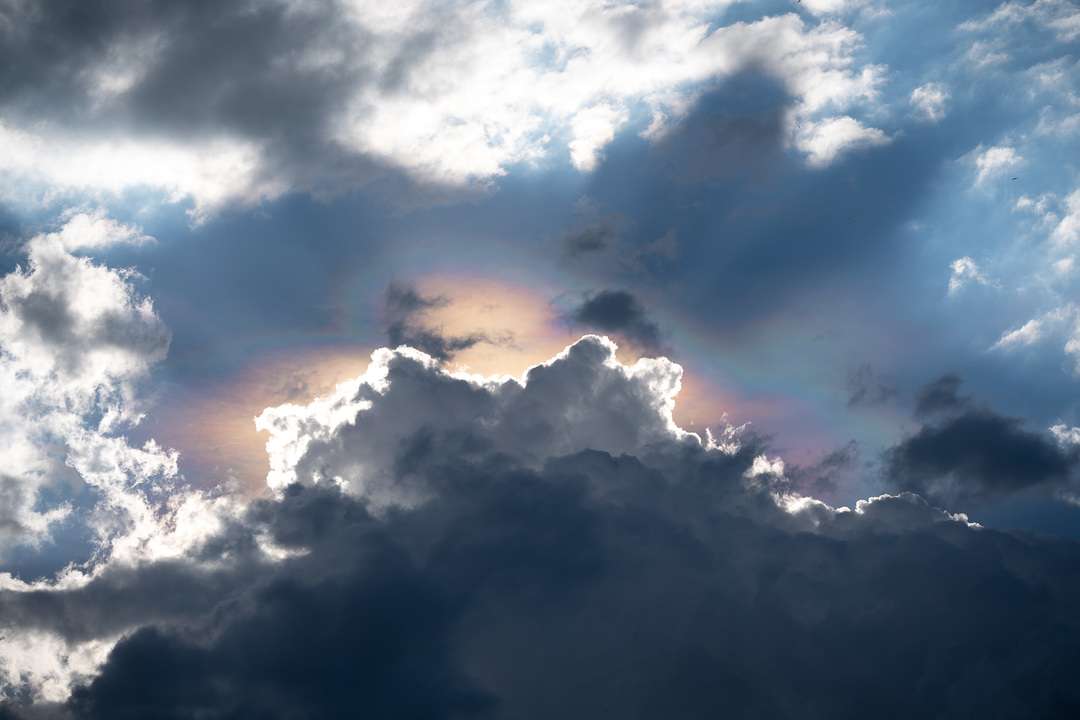 Spectacular cloud formations, awe-inspiring thunderstorms and lush green vegetation at this time of year add a whole new element to the safari experience.
Glorious Thunderstorms and Welcome Rain…
Summer brings one of the world's greatest light shows. Afternoons often start with large, billowing cumulonimbus clouds, signalling that rain is on its way. Sit back and watch the heavy drops pelt down while inhaling the entrancing scent of rain on dry earth. At night, watch an African fireworks display as lightning fills the night sky, accompanied by booming thunder and rain. With rain, comes new life, lush green grasses and waterholes being filled, welcoming all sorts of creatures. We love watching terrapins, like tiny submarines, pop their beady eyes out of the water.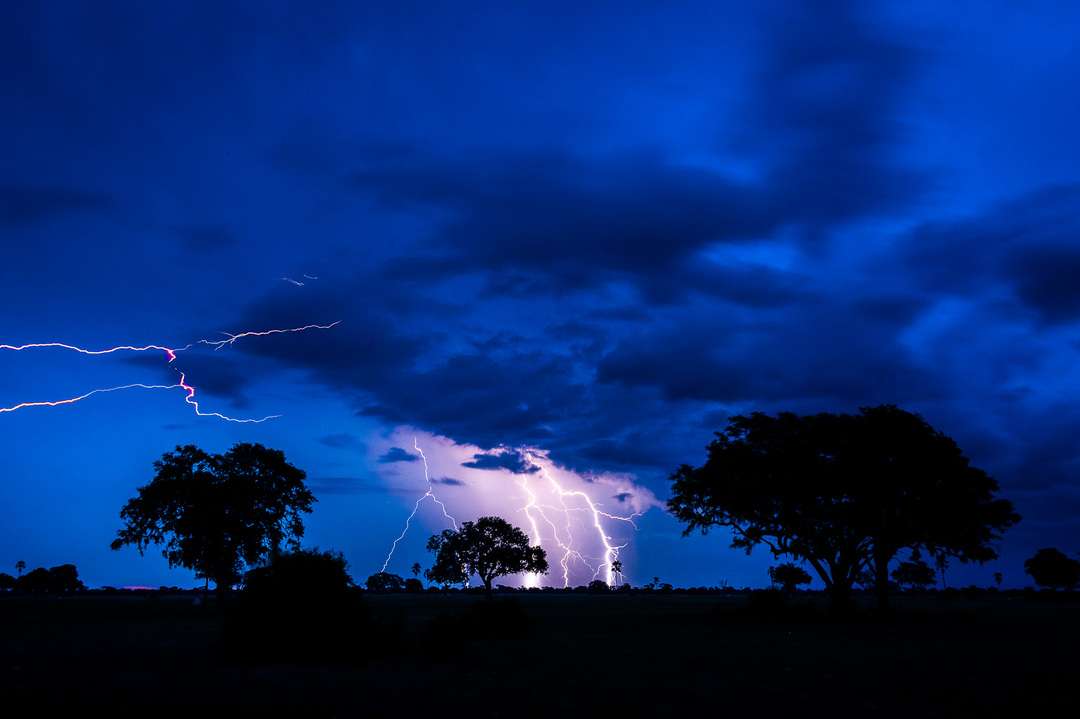 Kaleidoscope of colours
The Kalahari is normally an arid area with wide-open vistas, but once the rains fall the desert is entirely transformed into several hues of green, with fields of wild flowers bursting out of the ground, taking advantage of the limited moisture on offer.
Many regions in Namibia become gloriously productive with vibrant floral displays, while seemingly barren ephemeral rivers briefly flow. Bright colours combined with healthier, more energetic animals and babies equal unrivalled photographic opportunities.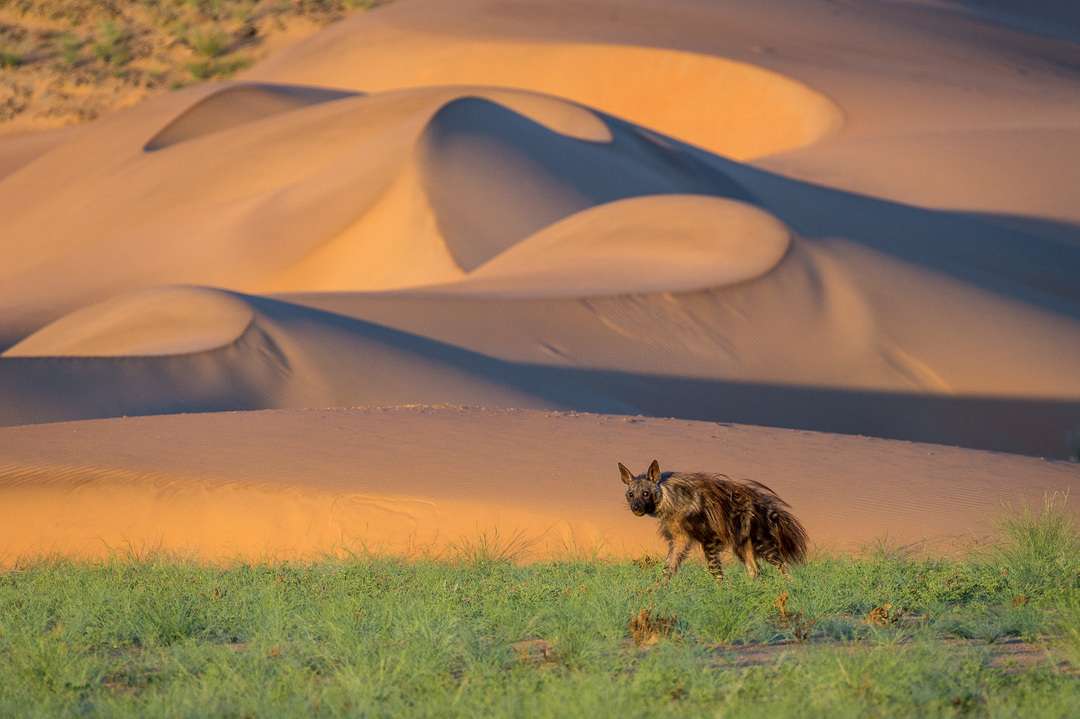 Lush green grasses at Serra Cafema
Zimbabwe and Zambia become productive paradises – complete with glorious floral displays and a kaleidoscope of colours. Clumps of fireball lilies (scadoxis), flame lilies, roadside pimpernels and crinum lilies are among an array of plants to seek out.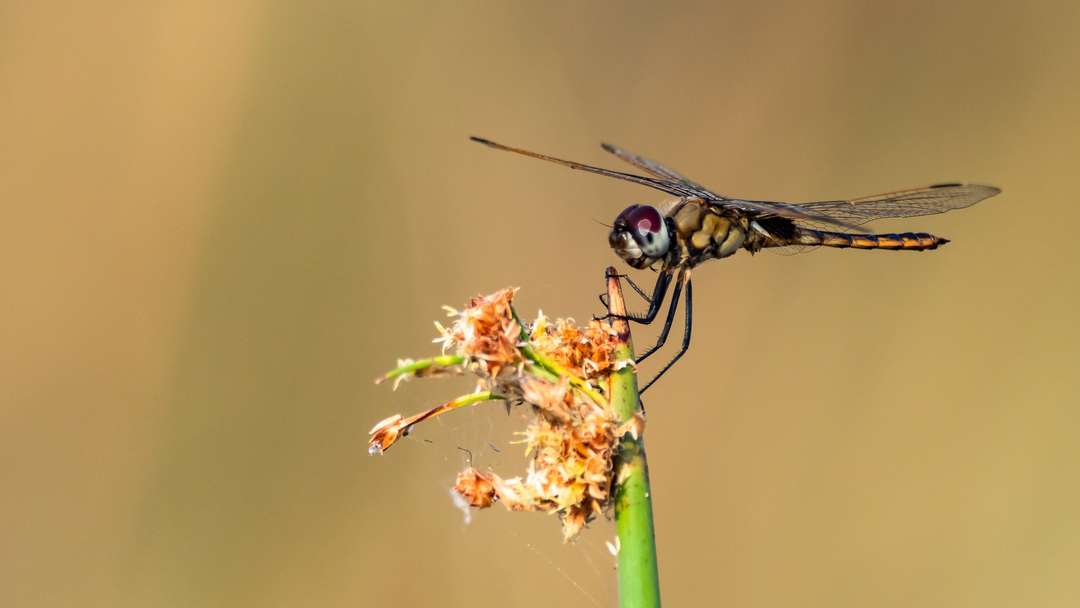 Exposed floodplains in Botswana are transformed by the rains into a tapestry of green, drawing grazers from the woodland of the high-lying larger islands onto the open plains
Unique wildlife…
The Kalahari offers some of the best cheetah viewing in southern Africa, often with cubs at this time, and is famous for its immense black-maned male lions and their prides of females. Unique mammal species, such as honey badger, reclusive brown hyaena, porcupine, bat-eared and Cape fox, and even leopard are present year-round.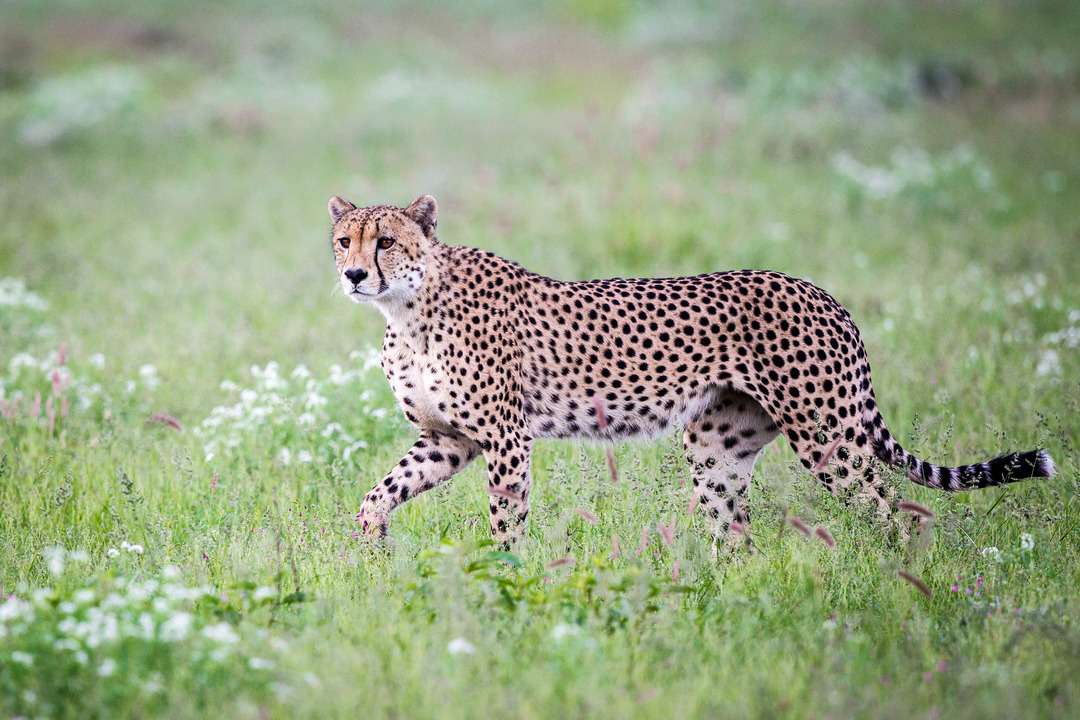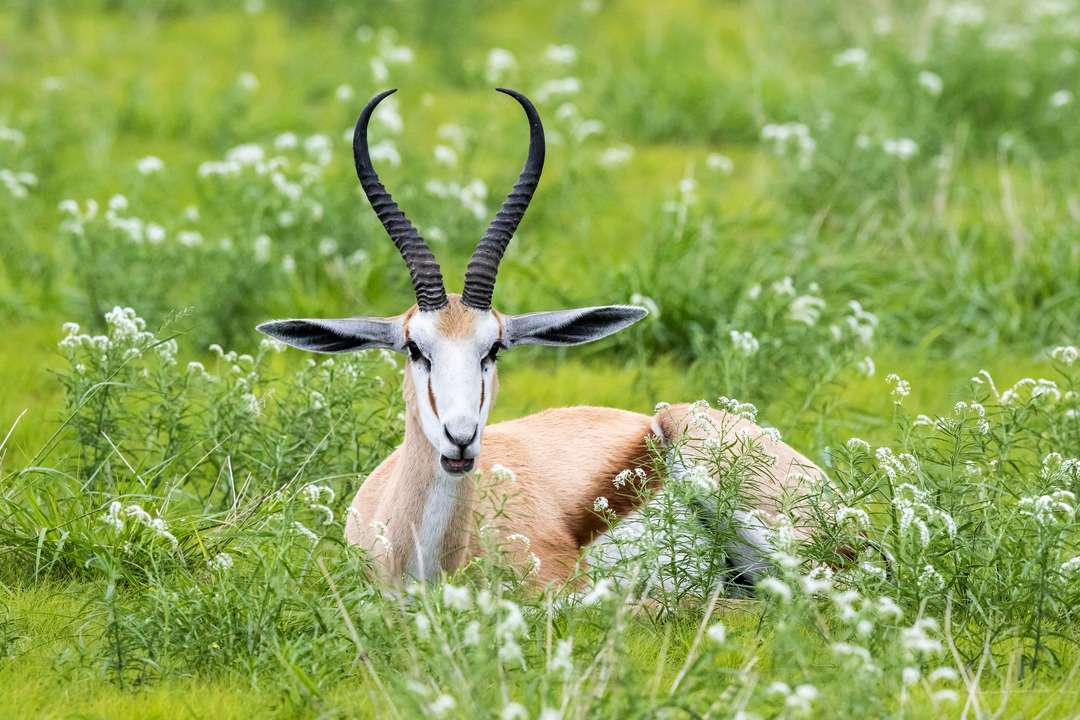 In other areas in Botswana, the birthing of multiple antelope species and zebra makes for interesting predator-prey interactions. Certain predator species such as spotted hyaena can also den and breed at this time of year. Due to the flowing Savute Channel, the famed elephant population that historically disperses in the summer months now remains in the Linyanti, albeit in smaller family herds.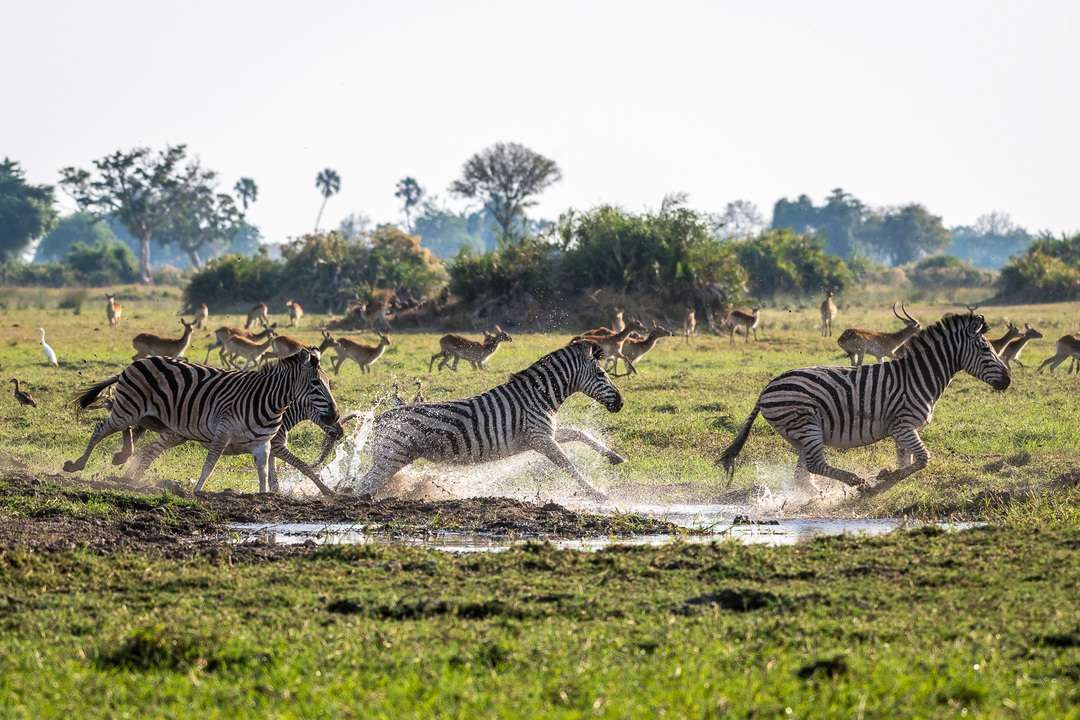 Summer rainfall in Hwange brings the plains to life with local populations of grazers, in particular, concentrating where the grass shoots are best – often many of these species can be seen within one view. The Ngamo Plains practically guarantees concentrations of wildebeest, zebra, giraffe, waterbuck, impala, kudu and even herds of eland ranging from 20 or 30 animals to over 100. More reclusive species like roan and sable are often drawn to the open areas in summer.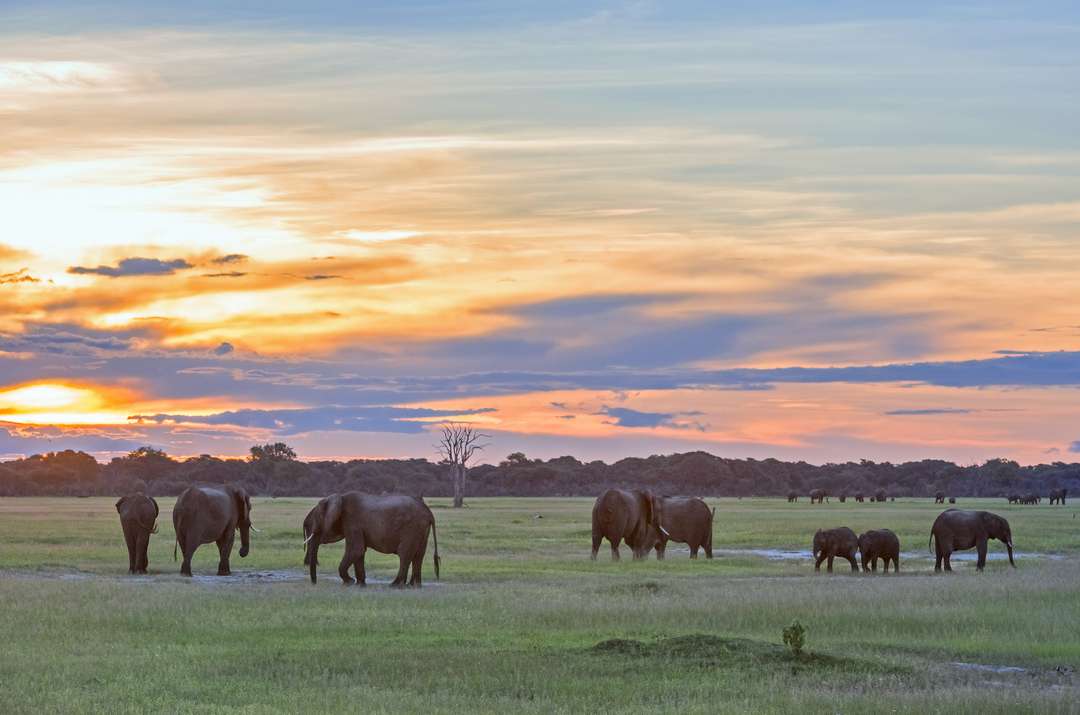 Abundant wildlife is seen in Mosi-oa-Tunya National Park (Livingstone) in summer – especially in the early mornings. Elephant and buffalo come down to the Zambezi River to drink, and can even be seen from the decks of Toka Leya.
The web of ephemeral riverine systems in Namibia can remain dry for years (although flowing underground year round, creating linear oases). In late summer (February-March) however, sporadic rains in the higher-lying catchment areas can turn these sandy beds into a brief rage of life-giving water. Game species such as the rare desert-adapted elephant, black rhino, oryx, giraffe and kudu concentrate along these river systems and natural springs. Enticed by these herbivores, predators follow, and lion and cheetah can sometimes be seen.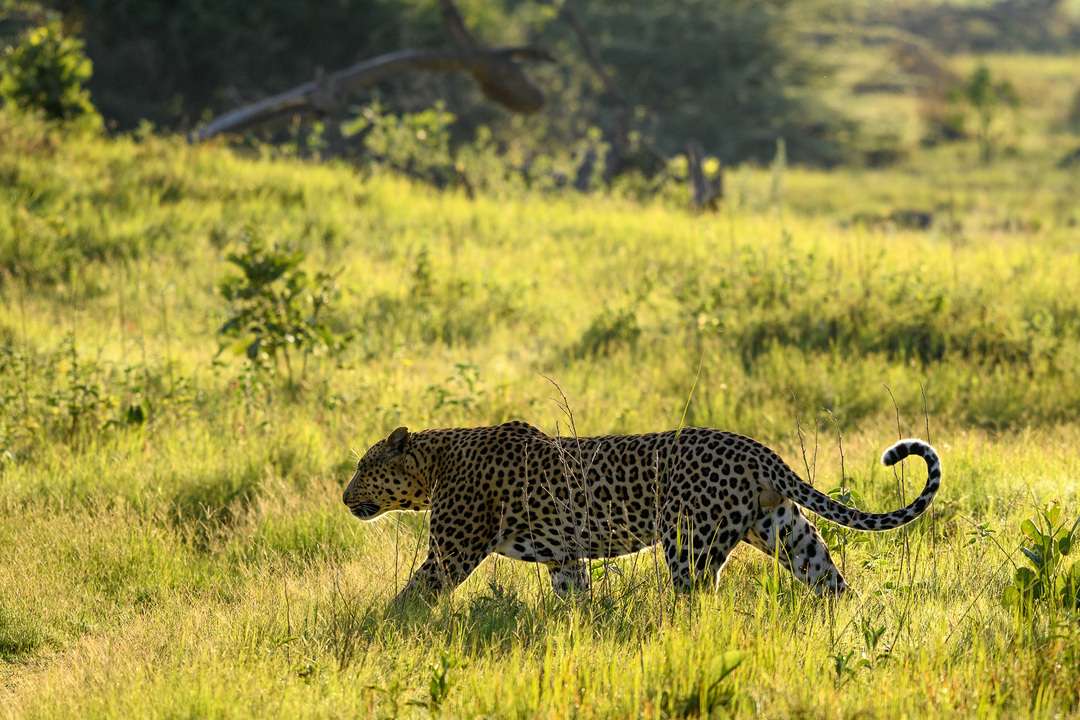 I would suggest that you return that surf board and beach umbrella to the attic, dust off your camera and binoculars, grab your safari hat and book the first possible flight for an unforgettable Summer Season safari experience.
"This is the time for new life – not only for the fauna, but for the flora too. Literally overnight the earth bursts forth with flowers, bulbs, grasses and shrubs. Dry twigs shake alive with bursts of green buds, snakes wake up, insects take flight and animals are born. It is a wonderful time of the year – especially because baby animals look so cute… you just can't help the 'ah sweet' sentiment escaping your thoughts or lips. "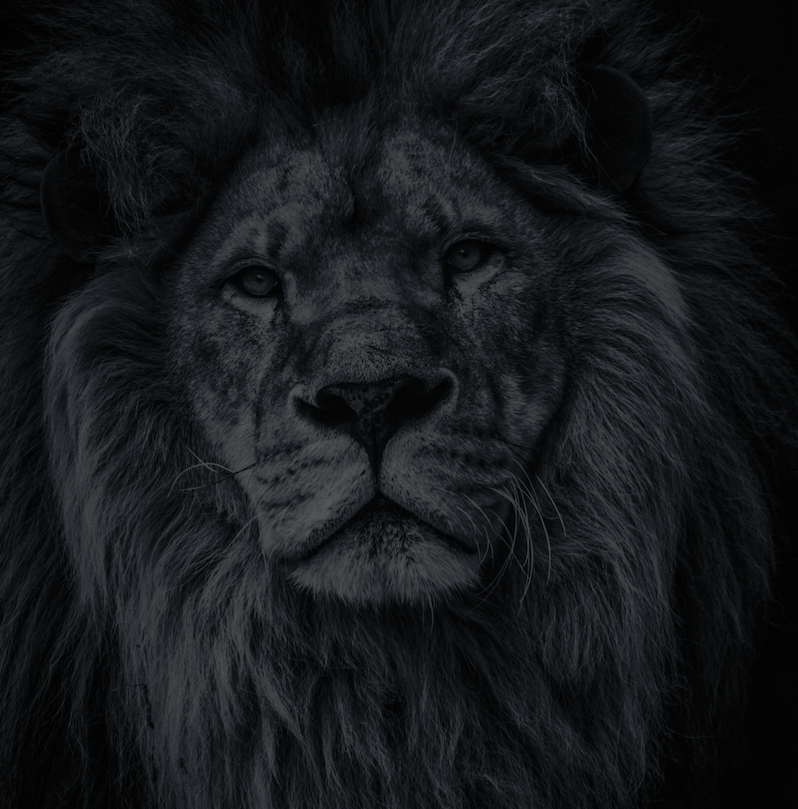 Let's plan your next journey
Ready?
When we say we're there every step of the way, we mean it, literally. From planning the perfect circuit, to private inter-camp transfers on Wilderness Air, and easing you through Customs. We're with you on the ground, at your side, 24-7, from start to finish. Ready to take the road less travelled? Contact our Travel Designers to plan an unforgettable journey.