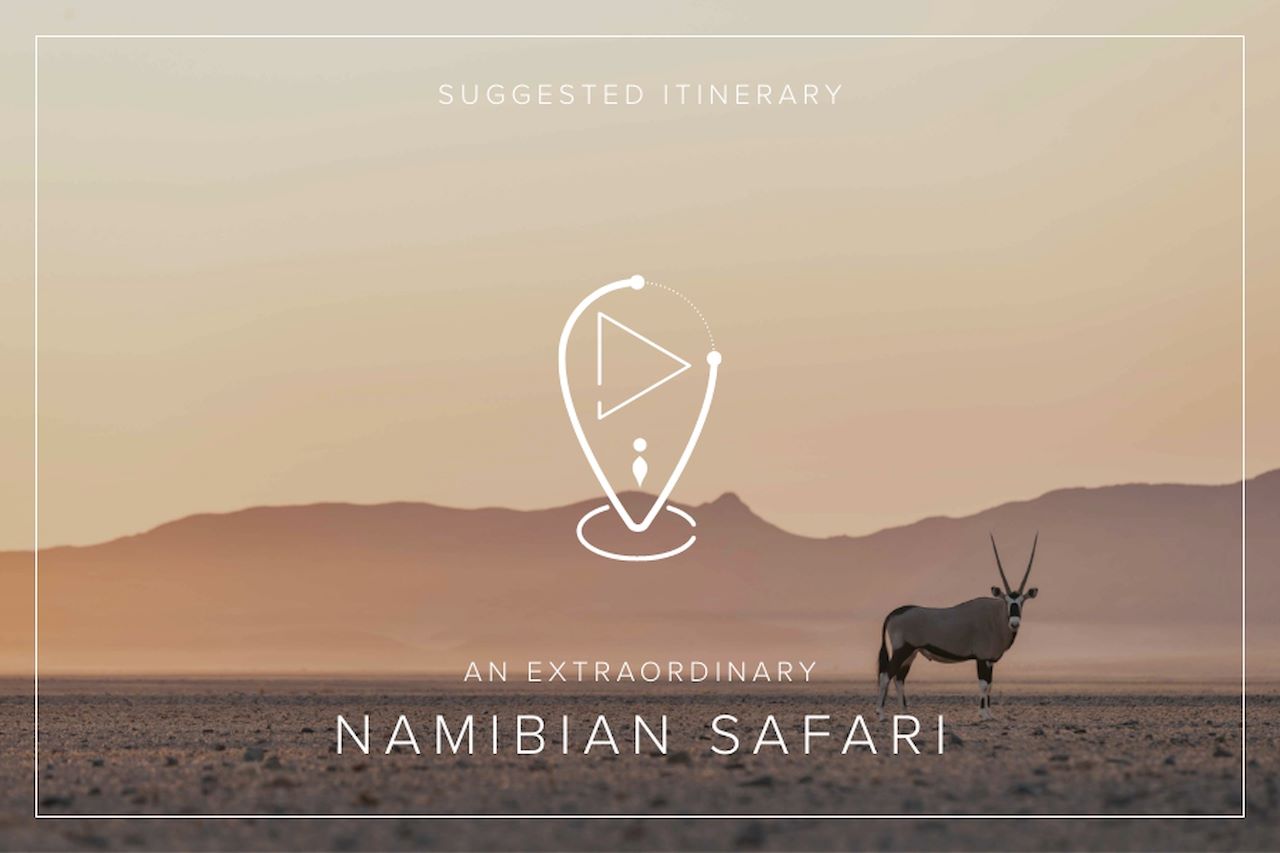 Get away from it all ...
All our spectacular destinations are remote, but those in Namibia are remote in the extreme. With just eight people per square mile, Namibia's one of the planet's least-populated countries. If you want space, privacy, otherworldly landscapes, fascinating desert-adapted wildlife, and few or no other humans in sight, Namibia delivers.
Wilderness Little Kulala, Sossusvlei (3 nights)
One of our most beloved Namibian camps, Wilderness Little Kulala boasts incredible beauty, diverse activities, and endless space. Set in the 27 000-hectare Kulala Wilderness Reserve in the ancient Namib Desert, it entices with its landscapes, serenity, and – if you're so inclined – nearly uninterrupted thrills.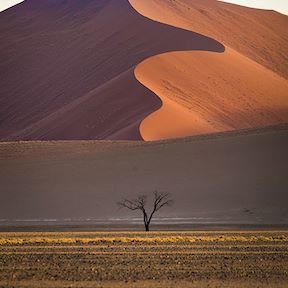 Climb the nearby, massive red dunes at renowned Sossusvlei and gaze across oceans of sand. Hike through Sesriem Canyon, carved by water over the millennia. Float above the desert in a hot-air balloon, and see it come alive on nature walks, drives, e-bikes, or low-impact quad bikes. Spot desert-adapted wildlife such as ostriches, springbok, gemsbok, brown hyenas, black-backed jackals, bat-eared foxes, perhaps an aardwolf, or the endemic dune lark. Listen for the unique call of barking geckos at dusk; follow your guide on a nocturnal scorpion safari. Stargaze in one of the darkest, starriest places on Earth at a private 'star supper' – just you, your loved ones, the desert, the universe. Roll your bed out onto your suite's deck to sleep out under the constellations. Relax. Recharge. Reflect.
Little Kulala is privacy personified. Recently refurbished, it's a peaceful oasis, opening out to the desert – its pink and grey tones echoing the local geology. Take it all in from your climate-controlled suite's plunge pool, or from your private rooftop, ideal for intimate sundowners, suppers, and siestas. Your guide is just a call away, ready to lead you on your next unique adventure.
Wilderness Hoanib Skeleton Coast Camp, Kunene Region (3 nights)
On the border of Skeleton Coast National Park, Wilderness Hoanib Skeleton Coast Camp resides where the desert meets the sea. A jaw-dropping setting in the desert, four hours' drive from a wild, wild coast where deserted beaches stretch for miles. Named 'the place of the elephants', a nod to a river of the same name, where local elephants forage in the dry riverbed.
Set amidst rust-coloured crags in the famed Kaokoveld, the camp's pale olive luxury tents peak like whitecaps on an ocean of sand. The landscape may seem empty at first, but soon reveals itself to be full of life, home to desert-adapted elephant and lion, giraffe, leopard, cheetah, hyena, black rhino, black-backed jackal, oryx, a host of various birds, and many other creatures. Hoanib prides itself on its on-site research centre, where monitoring, tracking, and other studies of elephant, lion, and brown hyena are ongoing – a source of enrichment for guests.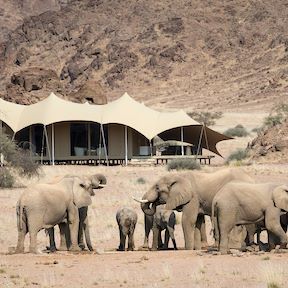 Morning and afternoon game drives explore the nearly always dry Hoanib riverbed, in the search for desert-adapted wildlife. Nature walks among the dunes introduce guests to some of the area's smaller denizens, and to plants such as the ancient welwitschia, as well as to remnants of the Strandloper – beachcomber – way of life from centuries ago. Local birding yields many rewards, including raptor species and the occasional flamingo.
One of the highlights of a stay at Hoanib is the 4X4 drive to the coast, across the wild Hoanib River floodplain and rolling dunes to the Atlantic, where the cold Benguela current collides with the warmer desert air and generates the region's famed fog. Passing through the Skeleton Coast National Park, stopping at an often wildlife-rich oasis en route, you reach the windswept shore. There awaits a quaint museum celebrating the area's fauna, flora and wrecks, as well as Cape fur seal colonies and bleached bones on an endlessly crashing shoreline – an eerily enchanting panorama where you'll picnic on the sands, before – weather permitting – a short flight returns you to camp, offering an unbounded view of a landscape like no other.
Wilderness Serra Cafema, Kunene Region (3 nights)
Your journey culminates in the vast, untamed region formerly known as the Kaokoveld, home to the Himba people – and few others. Much amazes at Wilderness Serra Cafema, set on the banks of the Kunene River in the Namib's far north, surrounded by a harsh, almost Martian landscape of sharp ochre mountains traversing arid plains. 'Forgotten by time'…'a place of deafening silence'… 'where you step off the face of the Earth' – just some of the descriptions. Find your own words to convey the magic there.
Your guide will lead you to meet a community of Himba in one of their temporary villages; they are pastoralists, so often on the move. Respectfully engage with them, Namibia's last semi-nomads still living traditionally, local custodians and majority owners of the conservancy where Serra Cafema is located. Hear their stories, and share yours.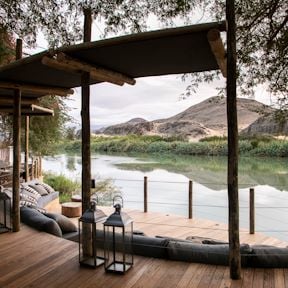 When water levels permit, boat on the Kunene, with Angola's craggy mountains in the distance and plenty of Nile crocs on the banks and in the water. Explore the dunefields on foot and in game vehicles, perhaps spotting oryxes, springbok, Hartmann's mountain zebras, or tiny desert chameleons. Along specially allocated, low-impact routes, quad bike across the wild, lunar landscape. Dine elegantly, privately on the Kunene's beaches or on local mountaintops. When night falls, watch the countless stars overhead and reflecting in the river, feel the desert's deep calm, be awed by the vastness of the universe. Try your hand at astrophotography, using the camp's Olympus cameras with your knowledgeable guide's support. Watch the millions of stars fade as the sun comes up.
All told, an expansive experience. Returning to 'civilisation' won't be easy…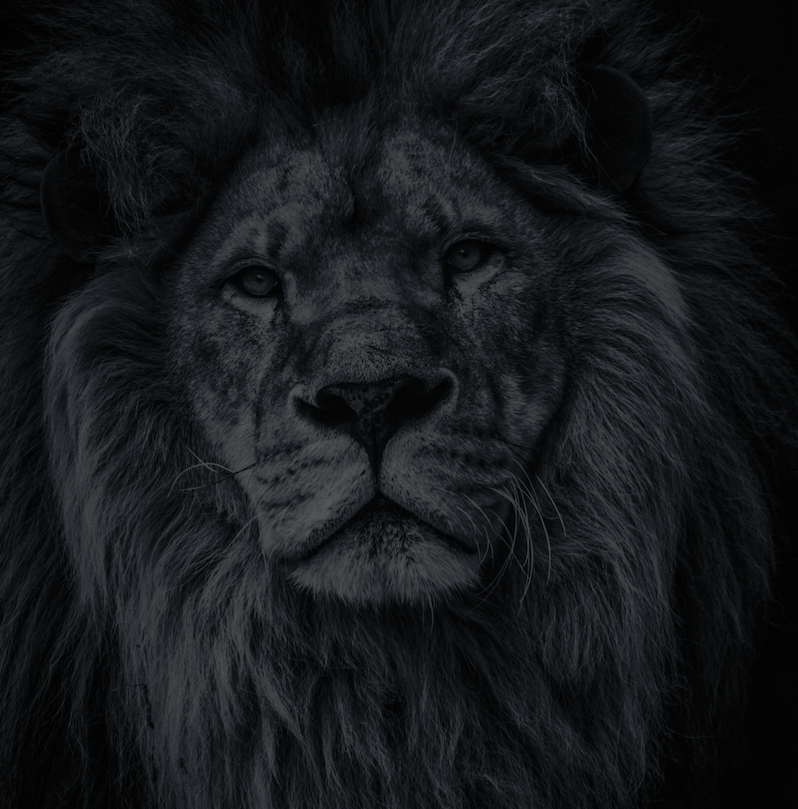 Let's plan your next journey
Ready?
When we say we're there every step of the way, we mean it, literally. From planning the perfect circuit, to private inter-camp transfers on Wilderness Air, and easing you through Customs. We're with you on the ground, at your side, 24-7, from start to finish. Ready to take the road less travelled? Contact our Travel Designers to plan an unforgettable journey.