In late 2019 we announced the rebuild of one of our most beloved camps, DumaTau, as well as the creation of a sister camp, Little DumaTau. While the rebuild has taken longer than expected due to lockdown restrictions, this has in no way impacted our excitement nor the amazing wildlife sightings that the Linyanti Wildlife Reserve is known for. As we prepare to get back to business, we have compiled a few of the camp highlights – from conservation-related stories to details on our new impact-driven décor and fine dining experiences…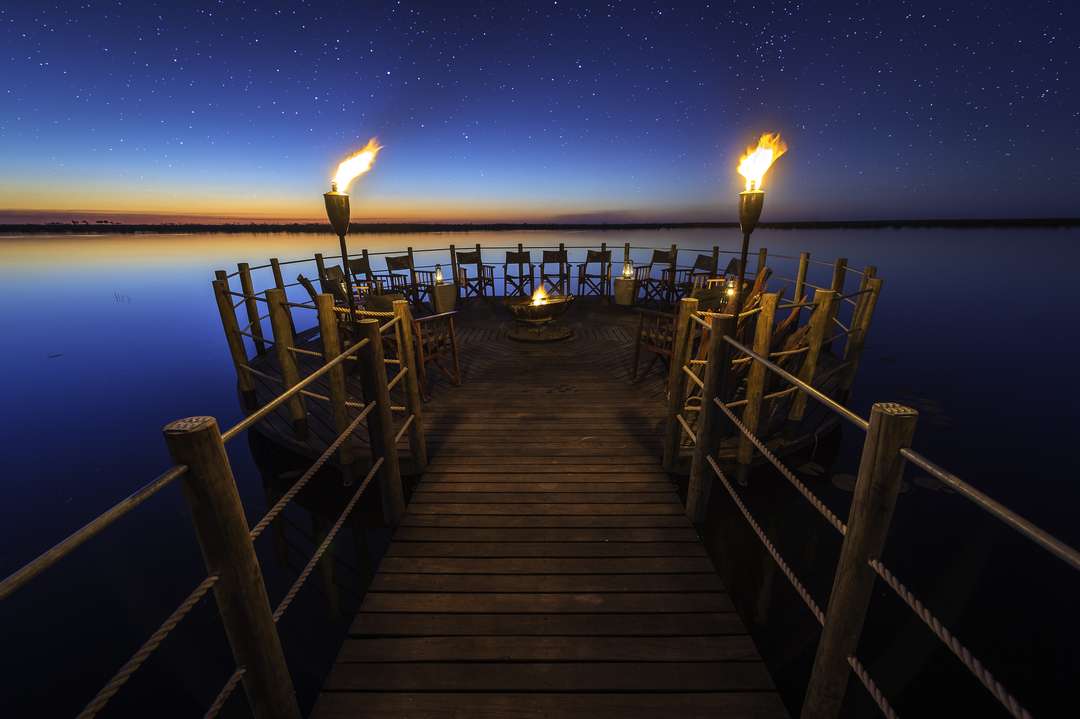 Introducing DumaTau and Little DumaTau
DumaTau and Little DumaTau are sister camps, with Little DumaTau located north of the current DumaTau. Situated between the two is a new wellness centre and spa looking out over Osprey Lagoon. Here guests can relax during the heat of the day – at the lap pool on the shaded deck, enjoying a snack from the deli or browsing the Safari Boutique.
Read more here.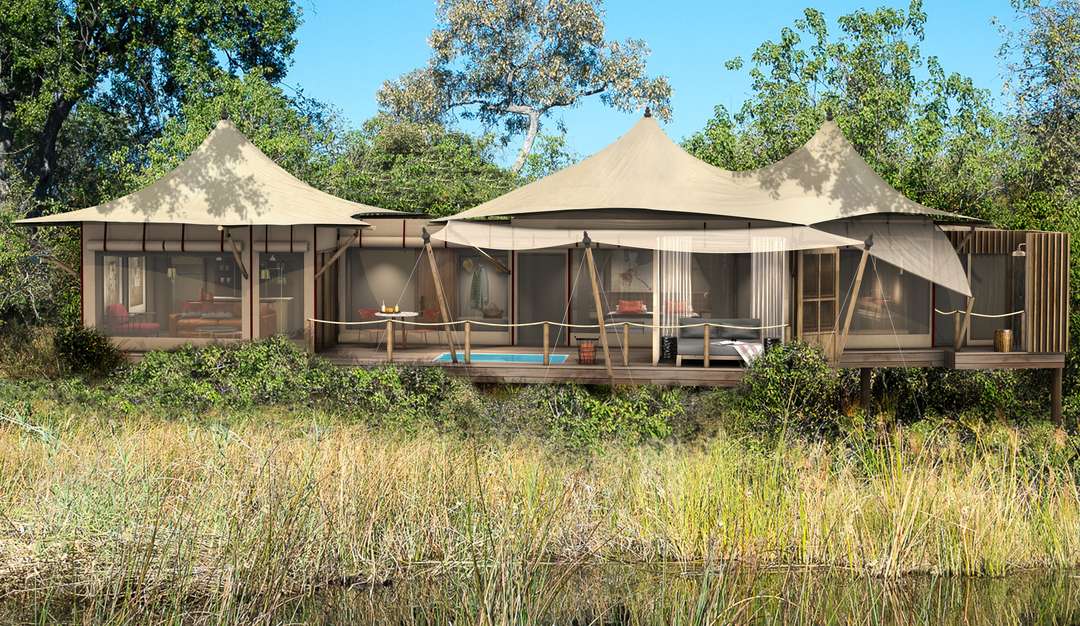 Art and Impact-Driven Décor Brings the Third Generation DumaTau to Life
Bringing nature and wildlife into focus, we have incorporated some wonderful art pieces into each of the suites as well as the main areas. Creating snare art sculptures of wild dogs and elephants is a highlight of the décor so far.
"Both wild dog and elephant are iconic species of the Linyanti, and it has been a privilege working on this project to bring them to life through the artist's creative inspiration. The fact that we've used wire that was originally made to poach wildlife, to beautifully handcraft this series of extraordinary sculptures is even more impactful, and will hopefully raise further awareness of conservation issues in the region", notes Mary-Anne van der Byl,  Graphic Designer.
Read more here.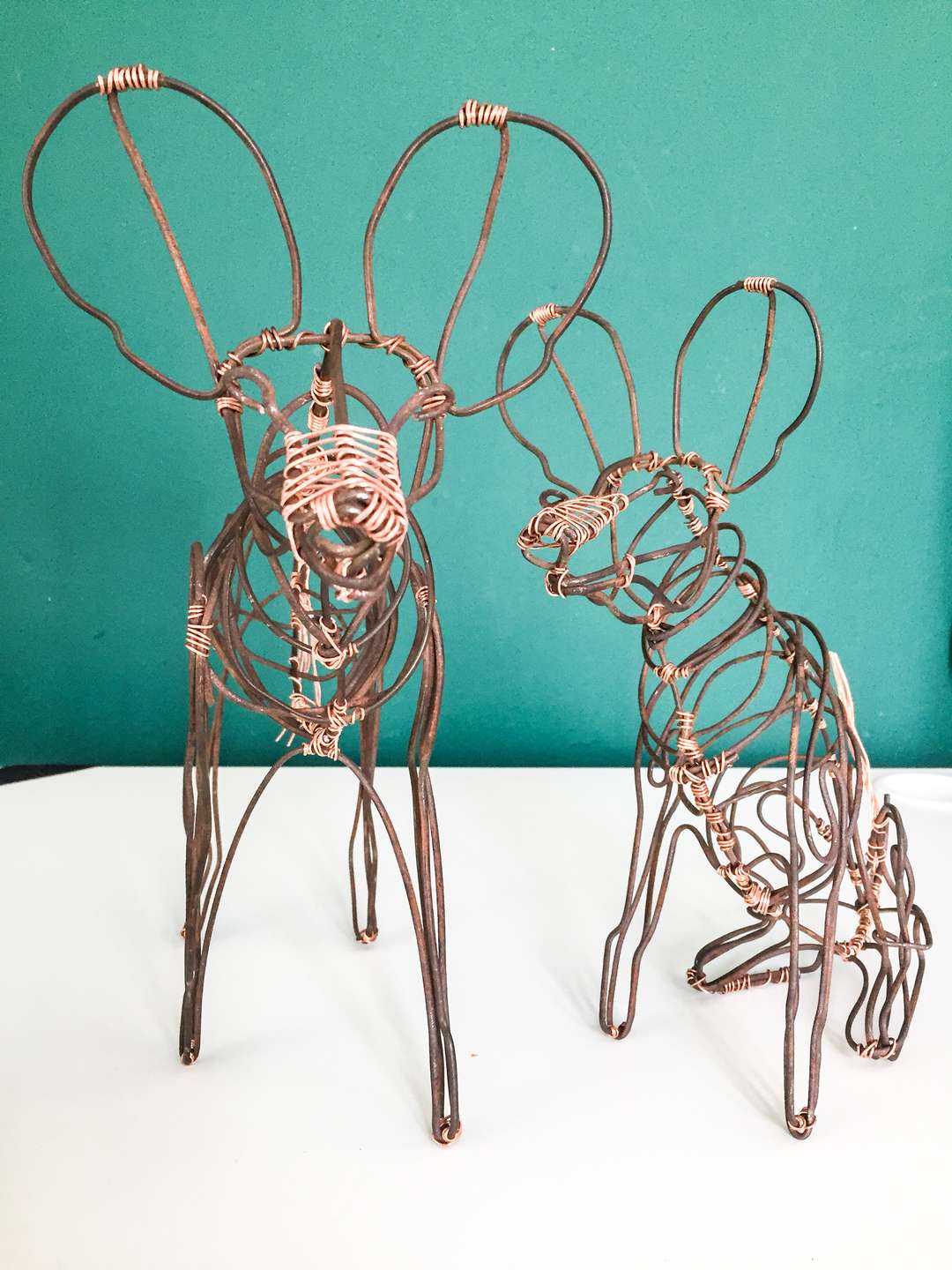 "Curiosity Boxes" Enhance DumaTau's Purpose Story
An integral part of any safari is learning about the wilderness habitat and wildlife that resides in the area you are exploring. As such each room at DumaTau and Little DumaTau is decorated with a unique and insightful "curiosity box".
Each box contains interesting facts and observational sketches of the two mammal species that DumaTau's Purpose is focused on in the Linyanti area. A fabric map of Botswana has been used in the elephant boxes, with the migration corridors that elephants use marked by a series of pins connected with black thread. In addition to a number of other interesting little items, a captivating water lily (inspired by the water lilies that grow in the channels) has been created from wire and added to the elephant boxes.
Enjoy a sneak peek of the art pieces here.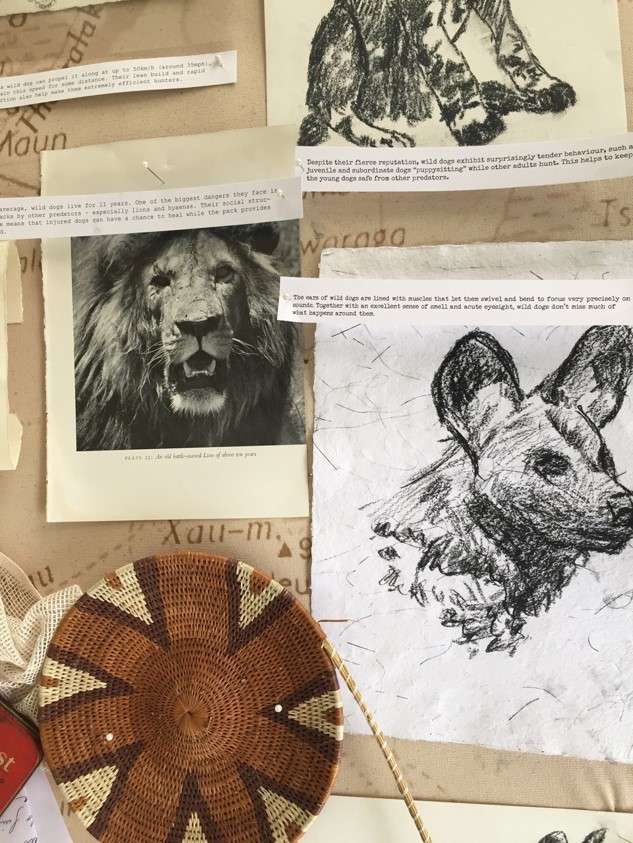 A Sustainable Approach to Fine Dining
"At DumaTau, the food experience will be a journey in itself, and we want our guests to feel truly indulged as they discover local ingredients and learn about this spectacular country. When the camp reopens, our talented chefs will be ready to engage and serve our guests the most delectable meals – think lots of chef interaction, cooking over the coals and alfresco dining, with light-hearted conversations weaving in the sights and sounds of the day", says Freedom Nxele, Food Experience Manager for Wilderness Safaris Botswana's Premier Camps.
Read more here.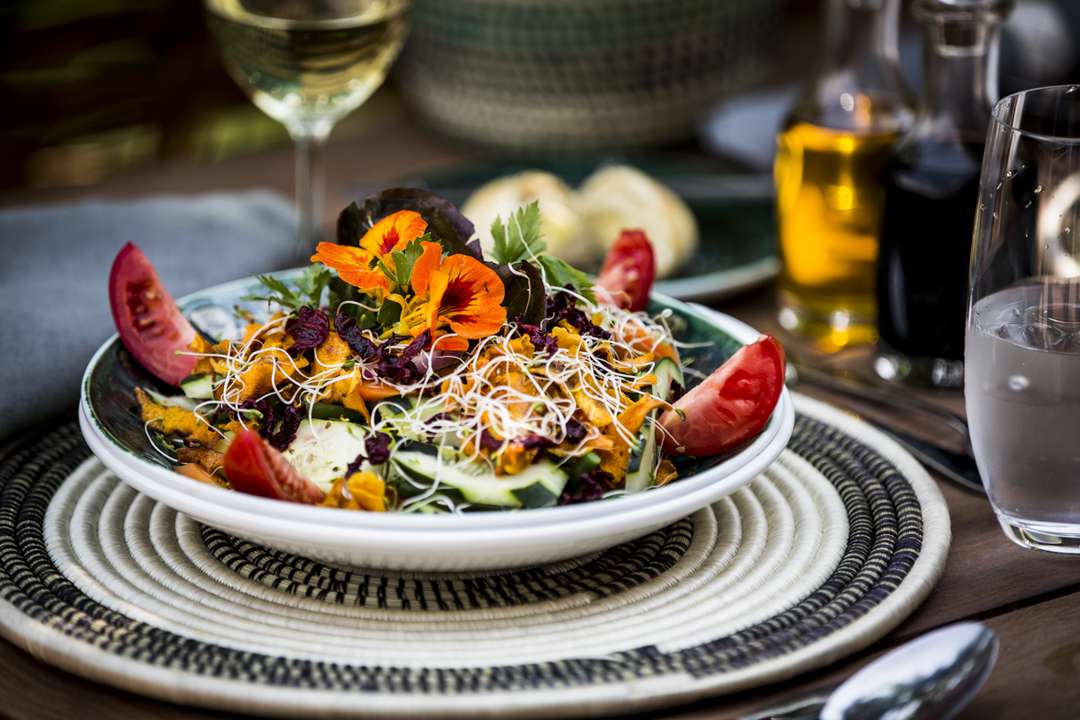 The Linyanti Wildlife Reserve – Critical Conservation Corridor
DumaTau is situated within the Linyanti Wildlife Reserve and has been identified as Conservation Corridor for elephant and wild dog alike. The African wild dog exemplifies species characterised by the need for vast undisturbed areas to support viable, self‐sustaining populations. One major threat to their survival is the loss and fragmentation of suitable habitats and resultant conflict with humans.
Learn more here.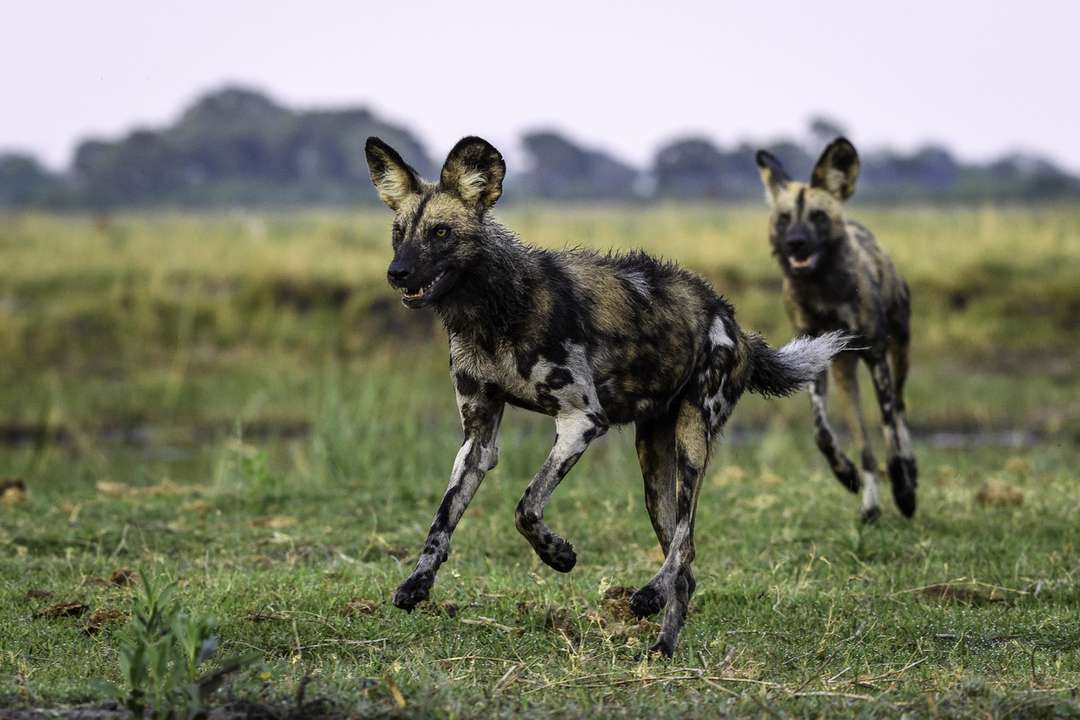 Captivating Olympus-Inspired Photos from DumaTau
While we are certain everyone will love the changes coming to this enormously popular camp, there are a couple of things that will always stay the same – most notably the amazing wildlife sightings. Have a look at some of the great photos taken recently by DumaTau's Olympus certified guide, Tops Xani.
View more here.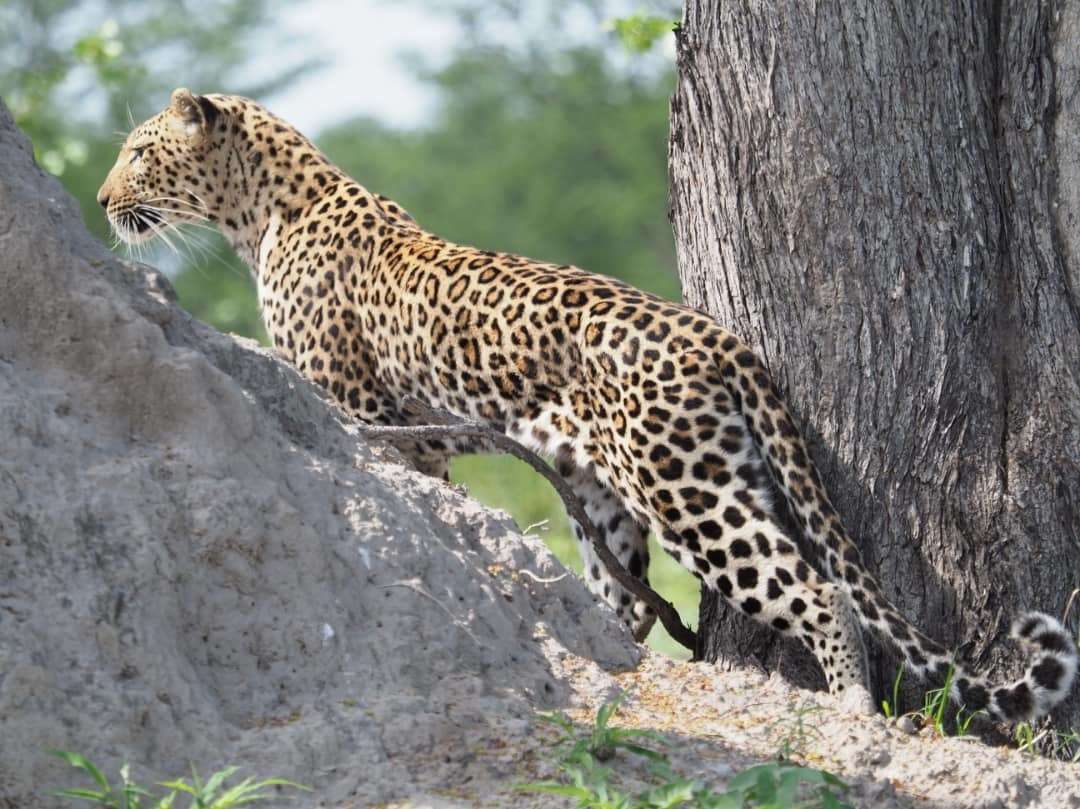 Wildlife Activity Continues to Impress
With no guests in the area at the moment, it is even more important for us to be present and maintain the status quo as best we can. As such, a small contingency staff complement has remained in each camp during lockdown, and has been tasked with the necessary upkeep, including cleaning the camp and operating the solar plants, etc. They are also making sure the camp adheres to strict safety and hygiene protocols to welcome back our guests.
One of the most important reasons for our presence is to deter poachers. Our staff therefore undertake daily morning and evening drives along the river and near camp, making sure their presence is known and seen.
A very interesting development is the movement of the animals and how much closer they are getting to the camp. With no people moving around, baboons and monkeys have been especially opportunistic and are keeping all the staff on their toes. Another example is this recent video showing the Zib Pack taking down a large female kudu right in front of the camp.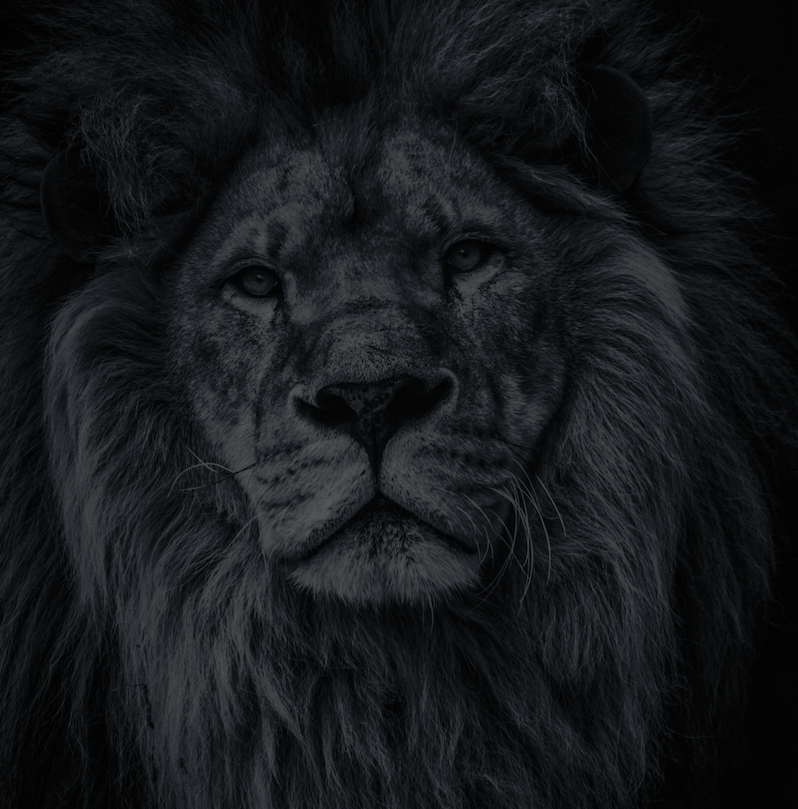 Let's plan your next journey
Ready?
When we say we're there every step of the way, we mean it, literally. From planning the perfect circuit, to private inter-camp transfers on Wilderness Air, and easing you through Customs. We're with you on the ground, at your side, 24-7, from start to finish. Ready to take the road less travelled? Contact our Travel Designers to plan an unforgettable journey.