There are just a few weeks to go before Magashi opens to our guests! It is amazing to see how everything has started to fall into place: the construction is almost complete, and the interior installation is well on its way; all employees have arrived and settled in at the camp, staff training is on the go with more training scheduled, and the menu and wine list are ready to impress! Most importantly, the wildlife and scenery keeps on surprising and wowing everybody that visits.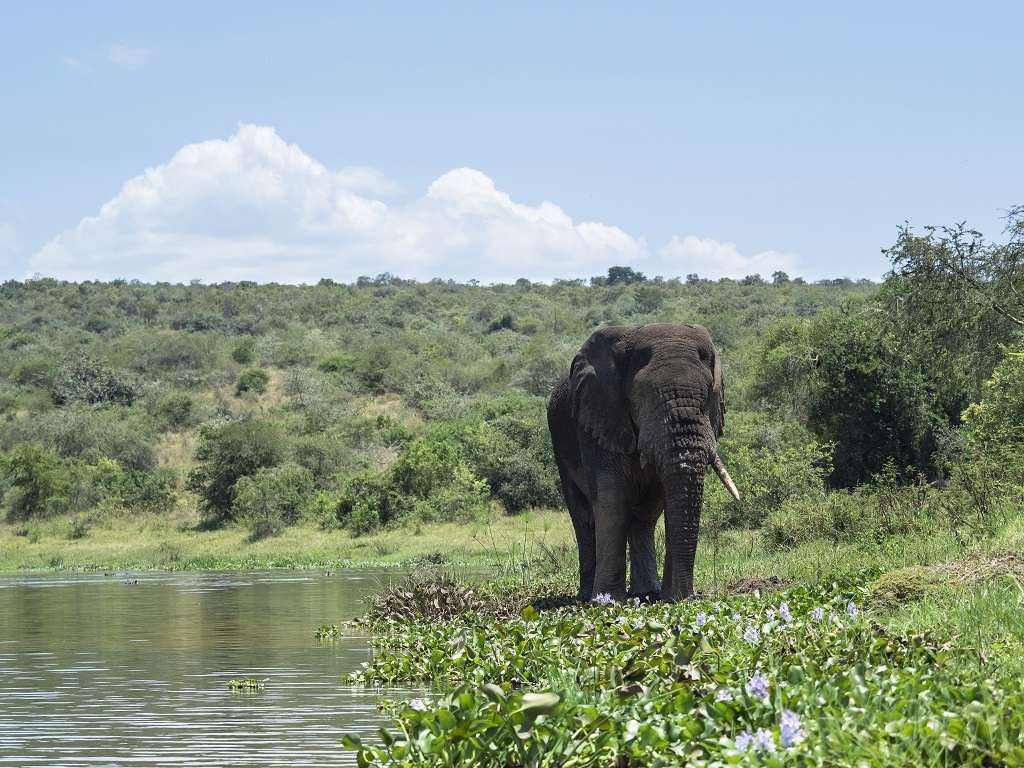 An elephant comes to slake its thrist. Image by Hein Myers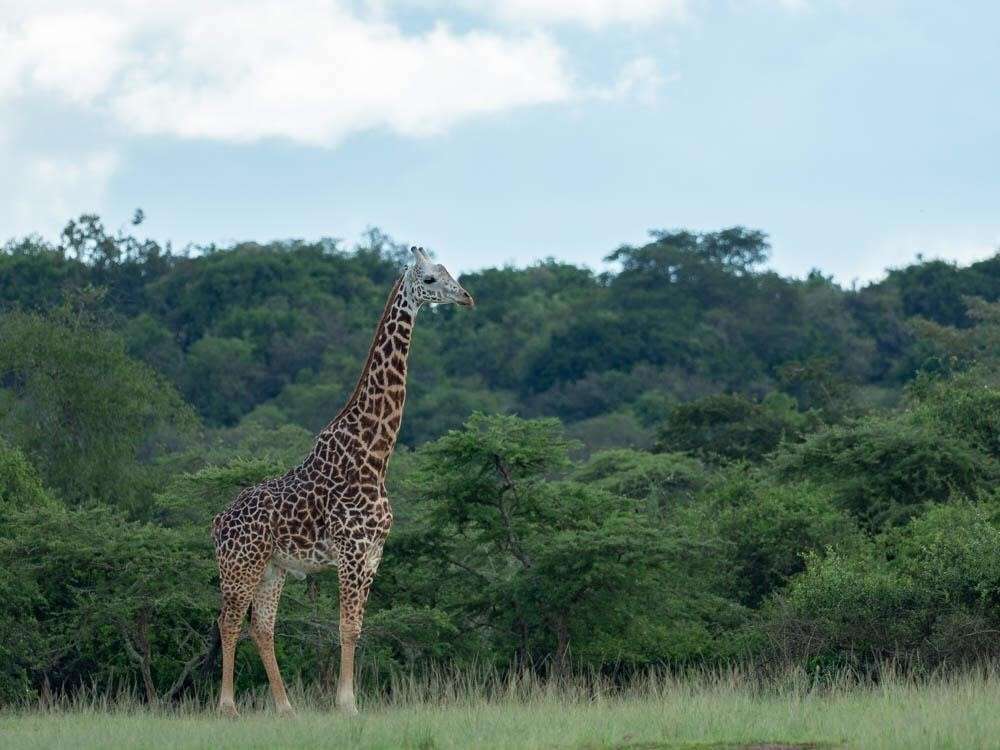 Tall and graceful. Image by Adriaan Mulder
Magashi's Menu
The menu at Magashi is inspired by the wonderful produce abundantly available and freshly harvested all over Rwanda: wild honey, avocados, climbing beans, mangoes, tree tomatoes, coffee, tea, kale, papayas, plantains, passion fruit, pineapples, potatoes, and chilies to name a few.
Menus will be light and fresh and creatively designed around the seasons, centered on the fruit and vegetables available locally, with freshly pressed juices, salads and platters in abundance. Magashi will offer a typical safari experience with a light early breakfast served before game drive, with a generous and varied harvest table brunch for our guests to enjoy on their return to camp. High tea will be offered showcasing Rwandan teas and coffee, accompanied by delicious teatime sweets and savouries.
During brunch, guests will have the opportunity to order a 'rolex', freshly made by one of the chefs.
You might expect that we are talking about watches, but no, it's all about chapati. More than that, a chapati stuffed with delicious ingredients and rolled up into a glorious tube to be served as a wonderful meal known as a 'rolex'. Eggs are cooked up with cabbage, tomato and onion, or any other fresh ingredients, before being rolled up in the chapati and served. Word on the street is that the term 'rolex' comes from vendors shouting 'rolled eggs' to potential customers. If guests are interested they can join the chef and learn how to make a rolex themselves. We foresee rolexes being served all over the world soon!
Our dinner will be beautifully plated with several options to choose from. To further celebrate Magashi's local culture, we plan to host a "Nomadic Dinner" – reviving the traditions of the past, and celebrating the nomadic roots of the local cattle herders through a travelling dinner, whilst enjoying stories of old, told around the campfire and enjoyed with local fare such as green banana dishes and chicken brochettes.
To get all the chefs at Magashi ready, and to implement the new menu and recipes, Linda van Rensburg and Cecilia Briggs, both from South Africa, will join the kitchen team to conduct chef training.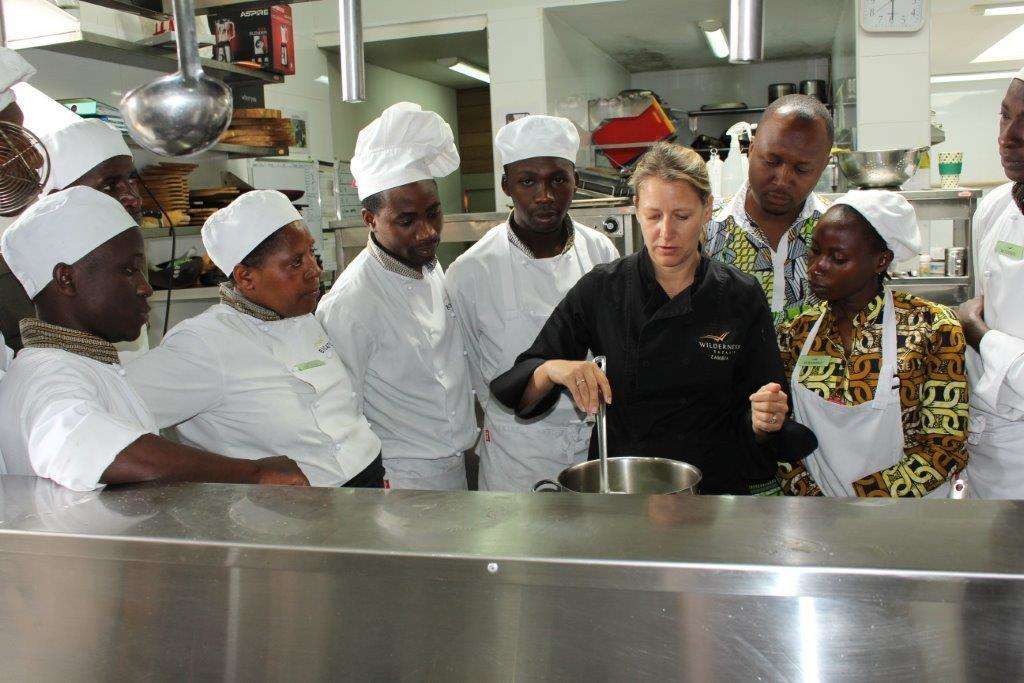 Linda in action
Linda is a passionate chef trainer, menu architect, food stylist, hospitality professional and bush lover. She was born in Johannesburg and graduated from the Wits Tech Hotel School with a National Diploma in Food Service Management. After stints at top hotels in Johannesburg and Kwazulu-Natal, she joined Wilderness Safaris in 1997 as a Food and Beverage manager and chef. She has worked for Wilderness Safaris in Botswana, South Africa, Zambia and Botswana, and moved into the position of Food Experience Manager for the group in 2007.
Cecilia Briggs was born in Stockholm to a food-loving family, and graduated from the Western Culinary Institute in Portland, Oregon. She worked in top restaurants in Sweden and the US before moving to Africa in 1999, where she started working as an Executive Chef for Wilderness Safaris at North Island, Chitabe and Mombo. After this, she opened a boutique guest house and restaurant, and also runs a chef training business.
The Head Chef at Magashi is Eric Kanyemera, born and raised in Rwanda and a true culinary talent! Eric joined Wilderness in May 2018, working in the chef team at Bisate. Eric has a diploma in culinary art from an American hospitality academy and has extensive experience working in hotels in Kigali. His ambition in life is to work at building culinary art in Rwanda, specifically in the hospitality industry. He believes that anything is possible with hard work and a positive attitude. He would love to see Magashi become the best camp in East Africa, and is ready to work hard to ensure this happens!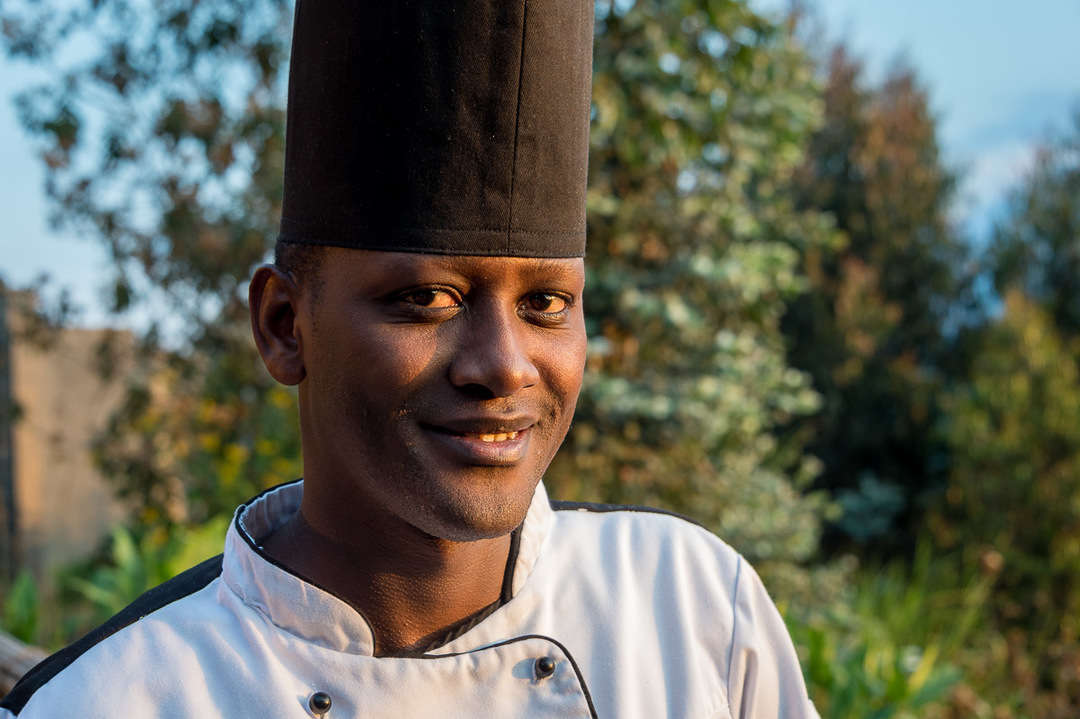 Magashi Head Chef: Eric Kanyemera
Magashi's Rwandan Design
The architecture for Magashi is in the hands of Caline Williams and Nilfah Adams from Artichoke in Cape Town. The beautiful design celebrates Rwandan culture and a traditional East African safari feel.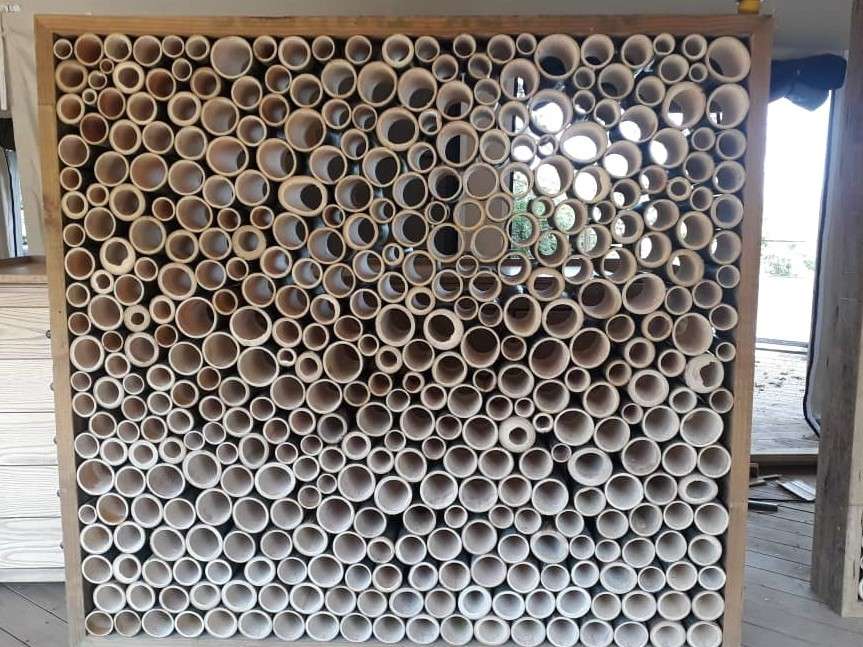 Locally-made bamboo screens - still in progress
Many of the décor elements are locally designed and made in Rwanda. Now that the construction and interior installation is close to completion it is very rewarding to see the end result of the locally-made items. What started as an idea is coming to life through the craftsmanship of our Rwandan artists.
For example the decorative screens in the main area are made out of locally-sourced bamboo and the cladding in the bar is made using painted tiles simulating the 'imigongo' image. The beautiful woven wall hangings in the guest suites, sourced by local designer, Teta Isibo, were also inspired by this Rwandan geometric pattern, further emphasising this striking local cultural reference. Imigongo is a type of art that is based on patterns in black and white colours generated through lines drawn on a cow dung surface. This art form originated in the Eastern Province of Rwanda, and is formally known as Igisaka cy'Imigongo.
Custom-designed by Artichoke and then locally manufactured by Rwandan fashion and interior designer, Joselyne Umutoniwase, the unique lamps in the lounge are inspired by the 'igisingo', a historical royal head dress. The wooden chandeliers above the bar area are reminiscent of the horns of the East African long-horned ankole cattle that are culturally important and ceremonial, and are bred in the area outside the park.
Isibo from Inzuki Designs is responsible for creating the beautiful wall hangings in the guest rooms, and the weave is inspired by traditional patterns. Nowadays this type of weave is often used to decorate traditional wedding venues. "Besides this, you will find local pottery, hand-woven baskets from different types of grasses, reeds and bamboo, candles made from Rwandan beeswax, and the colourful patterns of the Rwandan 'kitenge' fabric used for lunch bags and beeswax wraps", Ingrid added.
Magashi's Staff Training
The Magashi team started on 15 March with an introductory training period in Kigali. It was fun to do the team-building exercises and to get to know everybody. The Magashi team is a wonderful mix of people. Some of them have been part of Wilderness Safaris since April 2017 at Bisate Lodge, others started their training last year at Bisate. Some of the team members were part of the construction team that built Magashi, so they know the camp inside out. Others are newly-recruited employees that joined the team recently. All of them are very excited to be part of the adventure of opening a new camp, especially since it includes living in this beautiful wilderness in Akagera National Park.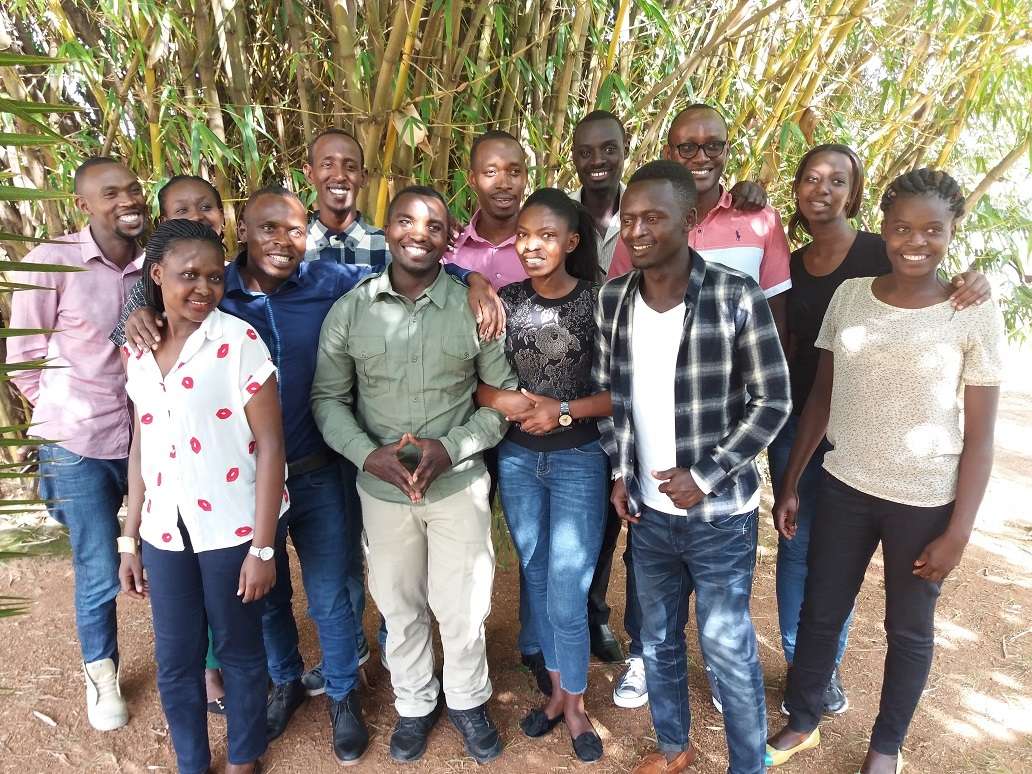 The Magashi team photographed in Kigali
The Magashi team en-route from Kigali to Magashi.
On 1 April the whole team packed their belongings and moved from their homes to Magashi.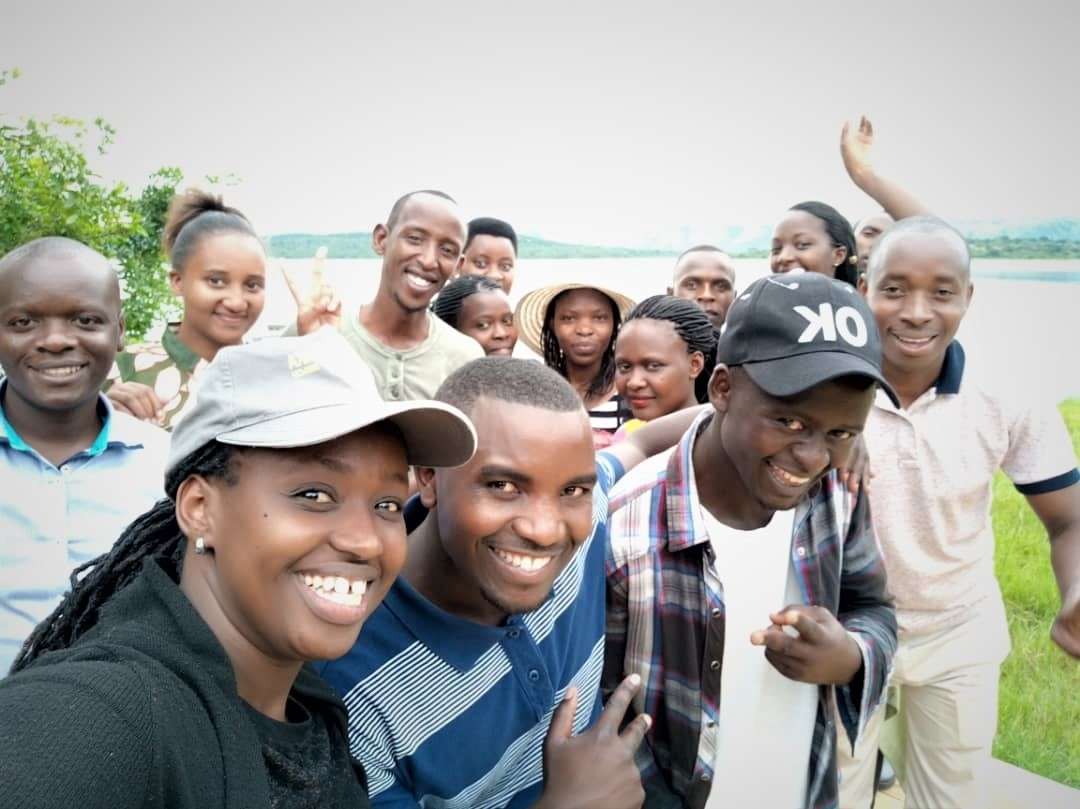 The team arrive at Magashi!
They could not stop saying "Wow wow wow" when Anita gave them their first tour of the camp. From the moment they arrived in camp, a big cleaning job started. We started with cleaning the village and staff tents, and all the guest areas soon after.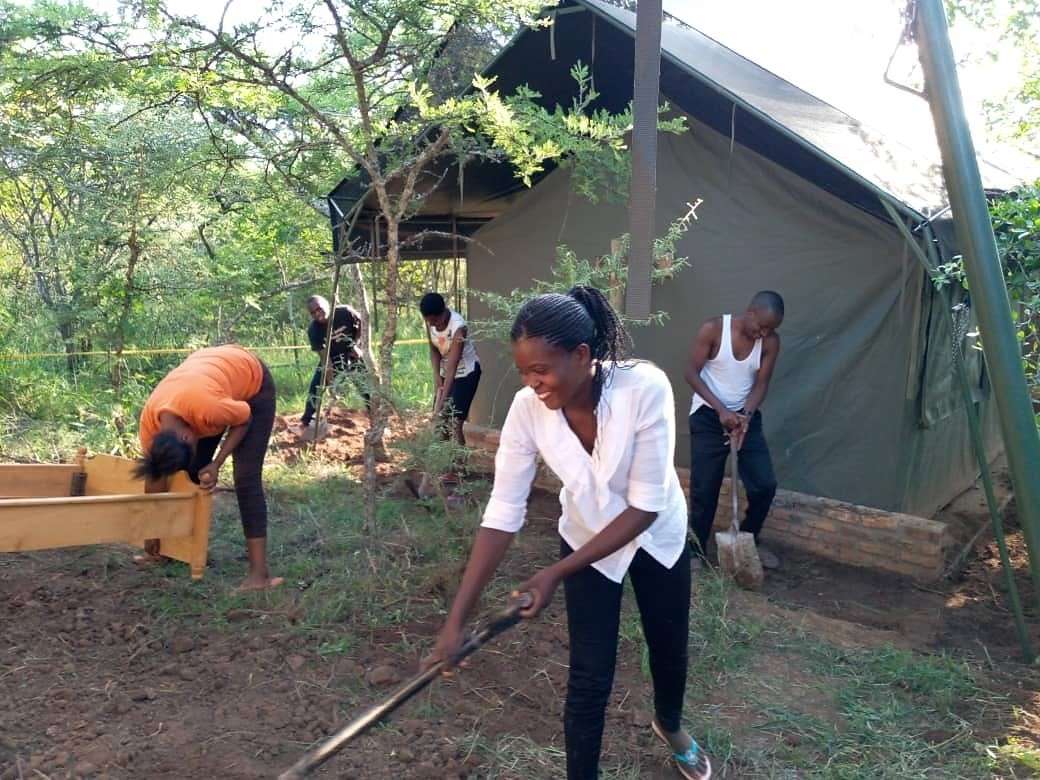 Cleaning the staff village
At the end of March, Claire Voyle from the Olympus team in the UK, visited Magashi to facilitate Olympus camera training for Hein and Adriaan, Senior Guides at Magashi. Our partnership with Olympus is focused on enhancing photographic skills for interested guests and guides in all regions where Wilderness Safaris operates, including Magashi!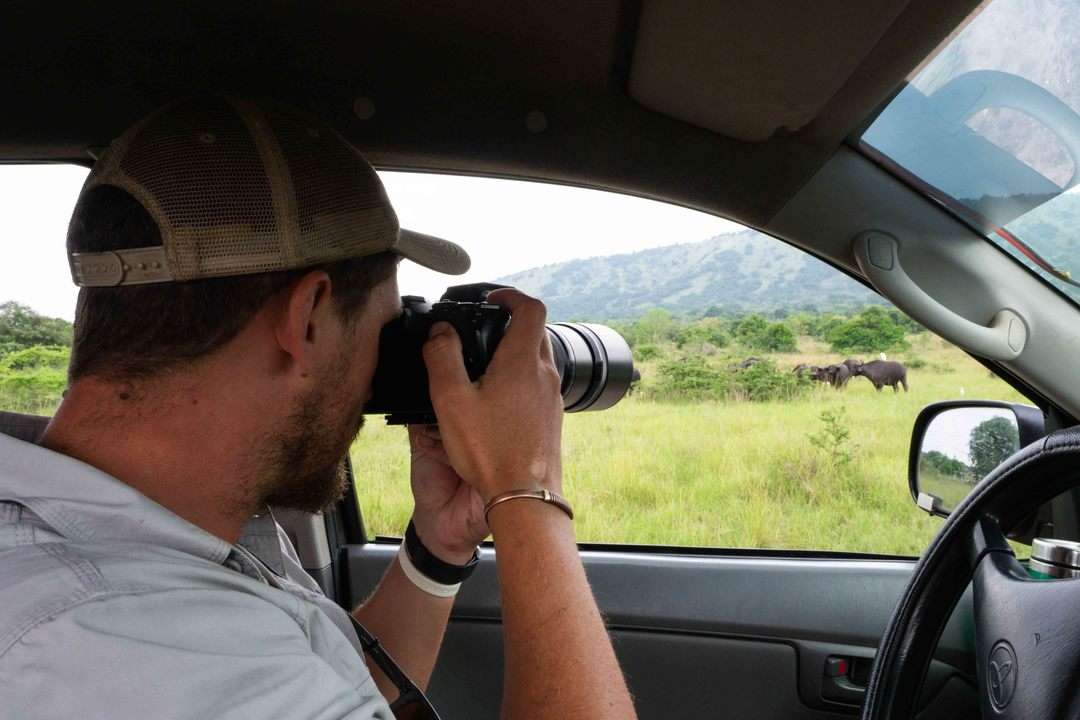 Adriaan testing his photographic skills with the Olympus OM-D-E-M1 Mark II - training with Claire
Adriaan and Hein enjoyed learning from Claire and had fun playing with the easy-to-use features of the camera. When you visit Magashi you can try the Olympus cameras at our photo hubs, where Adriaan and Hein will assist with tips and guidance on how best to capture those powerful wilderness moment.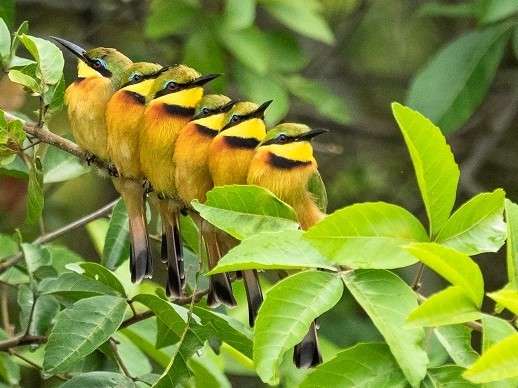 Little bee-eaters. Image by Hein Myers
Magashi's Wildlife Sightings
Magashi keeps amazing us, from a sighting of more than 30 hyaenas on a hippo carcass to a large breeding herd of elephants taking a mud bath in front of camp.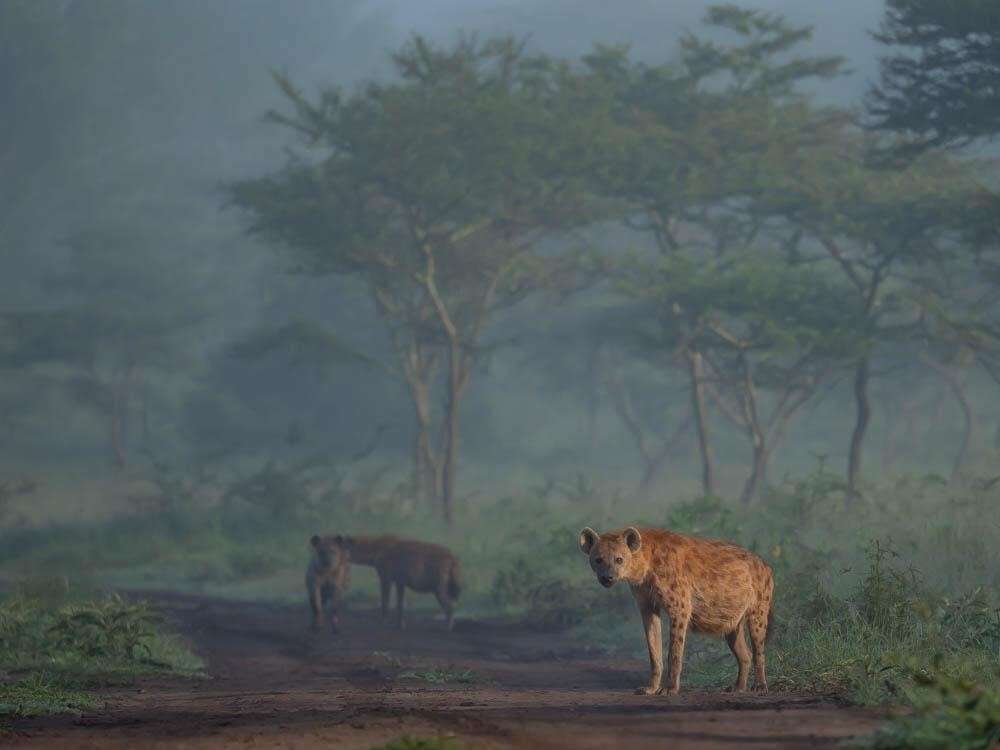 'Hyaenas in the mist'. Image by Adriaan Mulder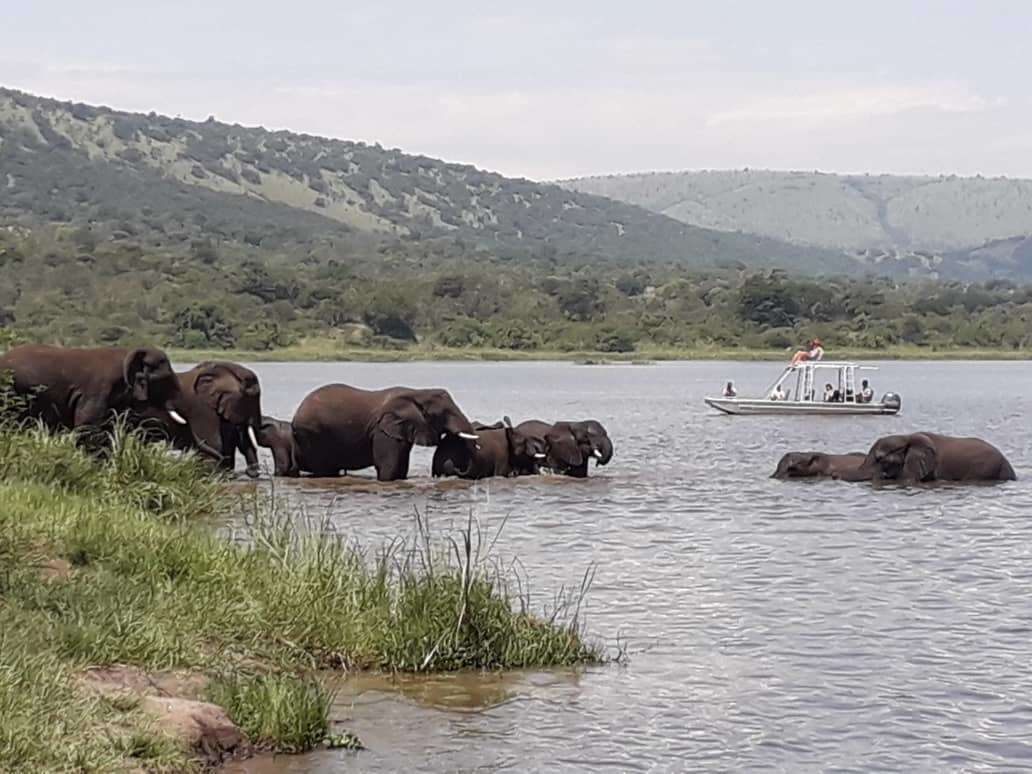 Elephants come to bathe in the cool waters of Lake Rwanyakazinga. Image by Rob Baas.
The Amaharo lioness has had cubs, but our guides have had difficulty getting a good view of them as they are hidden in the dense vegetation. They have confirmed four little Amahoro cubs and we hope for more cubs soon, as one of the other lionesses looks pregnant too.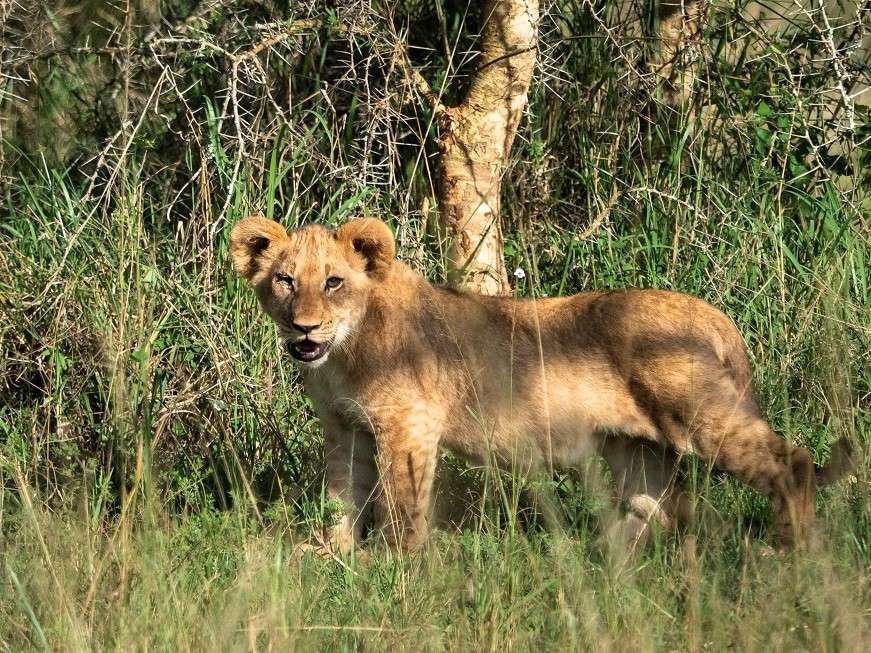 Image by Hein Myers
The leopard sightings are consistently very good, with 11 different leopards identified in the south of the Magashi concession to date. The leopard trackers are currently on a short break but we are looking forward to their return as soon as the camp opens.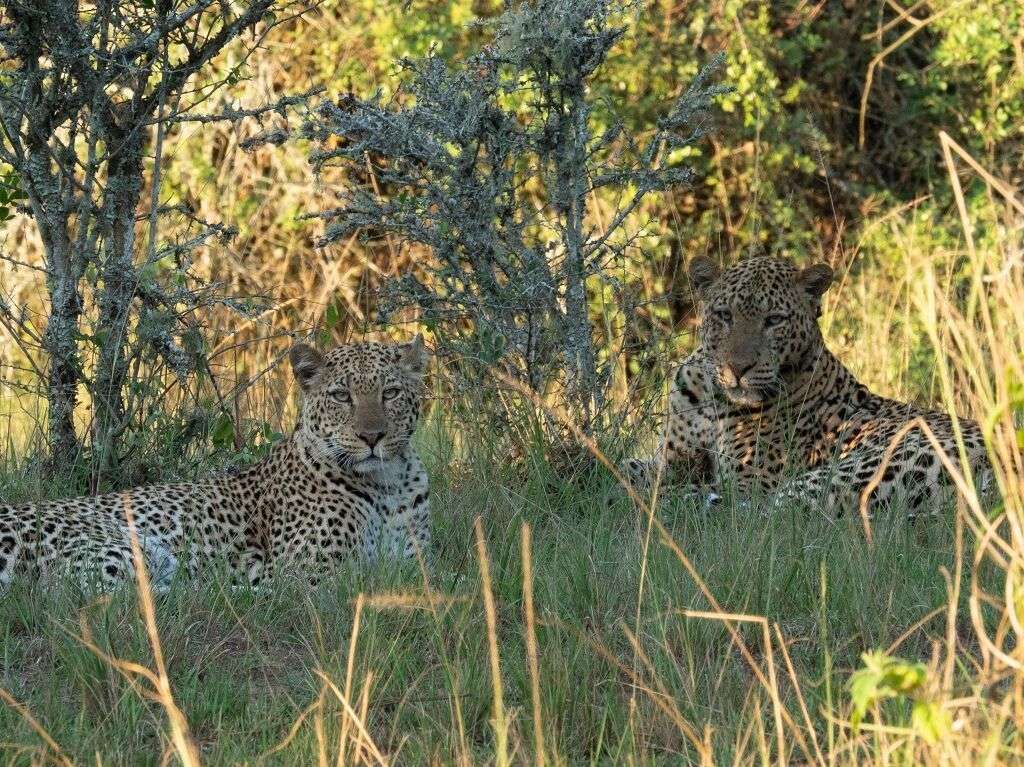 Mating leopards. Image by Adriaan Mulder
Another great sighting this month was seeing over 30 eland on our concession. We have seen eland before, but to witness this number together was a beautiful sight – and a good indication of how healthy the general game population is at Magashi.
Magashi's Visitors
Over the last month we had many different site visits to the camp: journalists, agents, environmentalists and tour consultants. All our colleagues from Thousand Hills Africa were able to pay us a visit too! Our guests all enjoyed a short boat cruise on Lake Rwanyakazinga and were blown away by Akagera National Park's beauty and diversity. You need to come and see for yourself!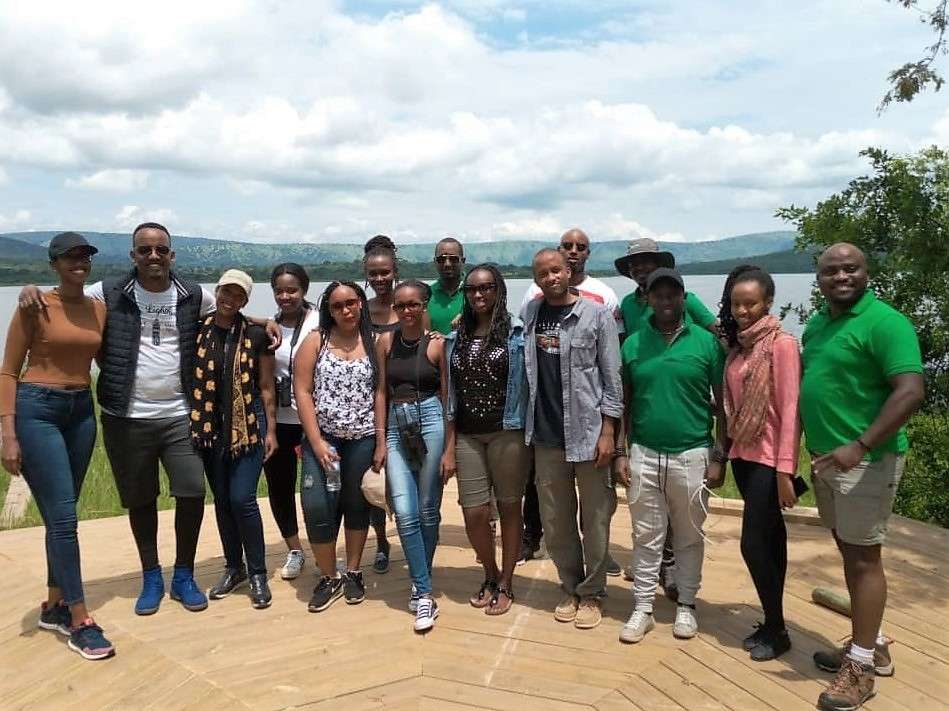 Thousand Hills Africa Team pay a visit to Magashi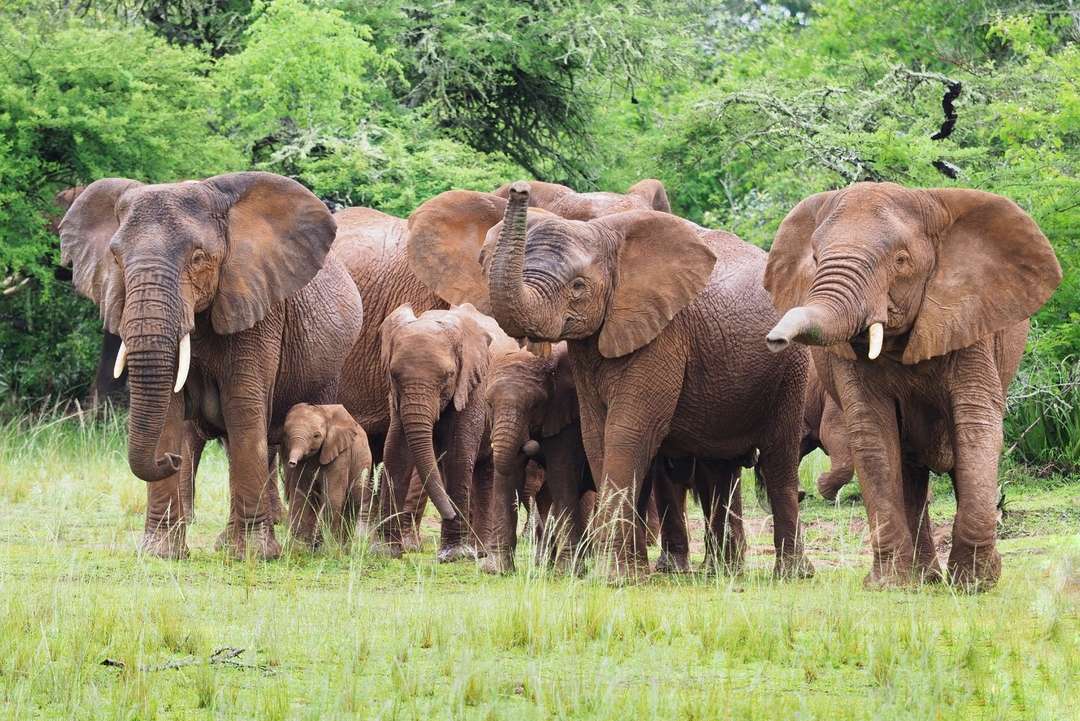 An elephant herd close to camp. Image by Claire Voyle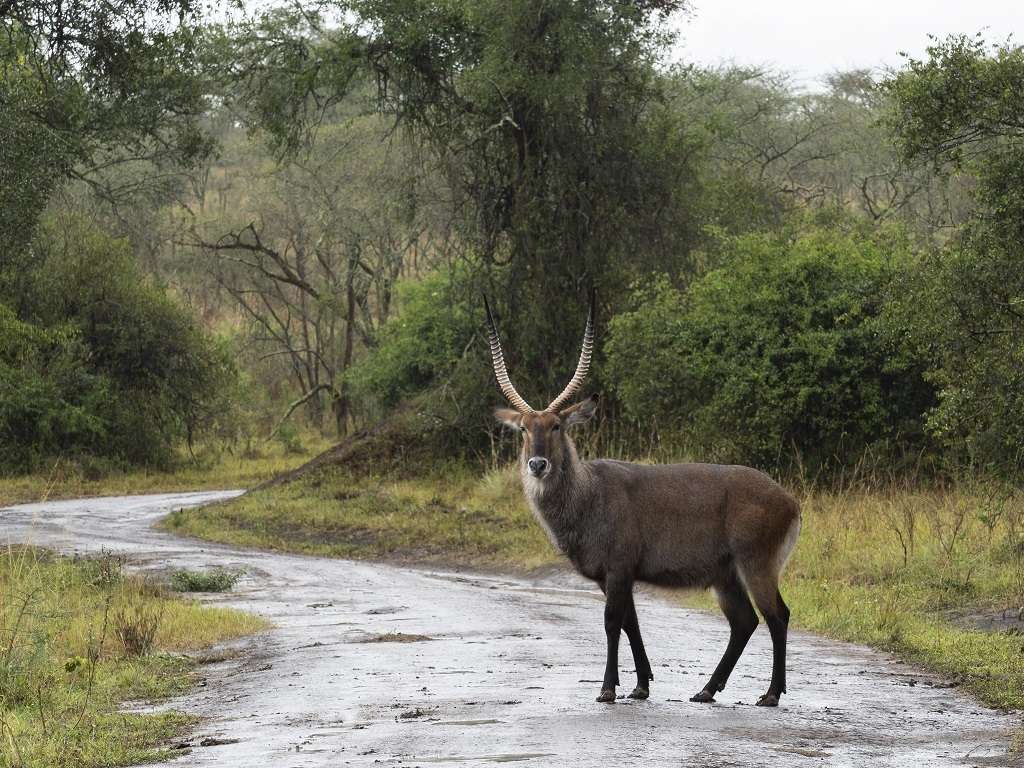 Waterbuck. Image by Hein Myers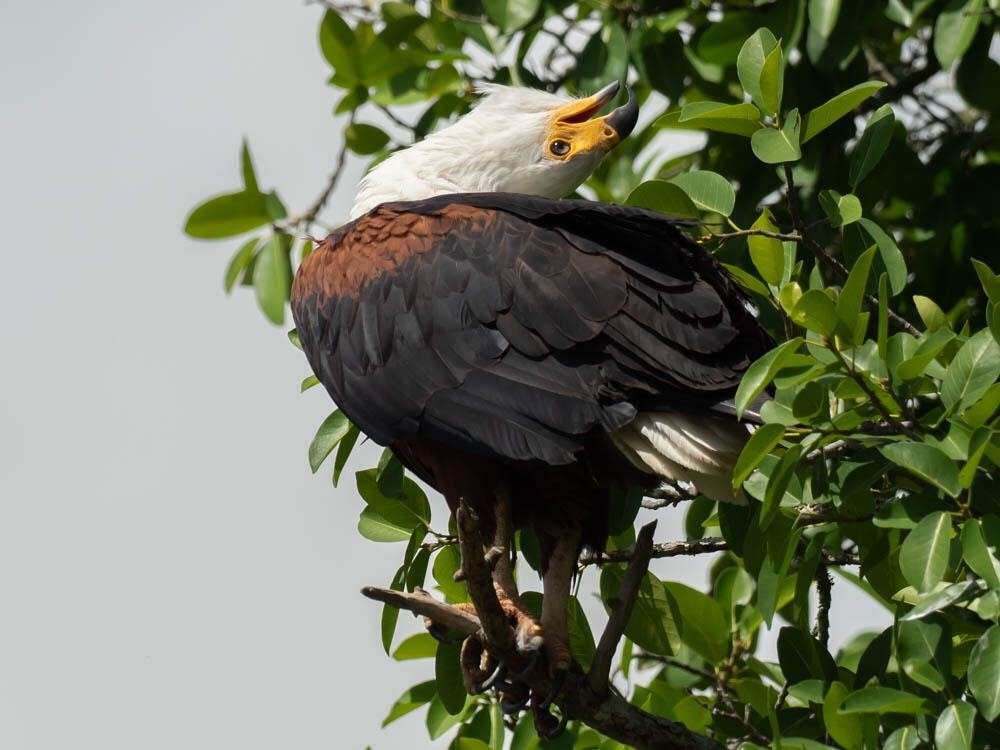 African fish eagle. Image by Adriaan Mulder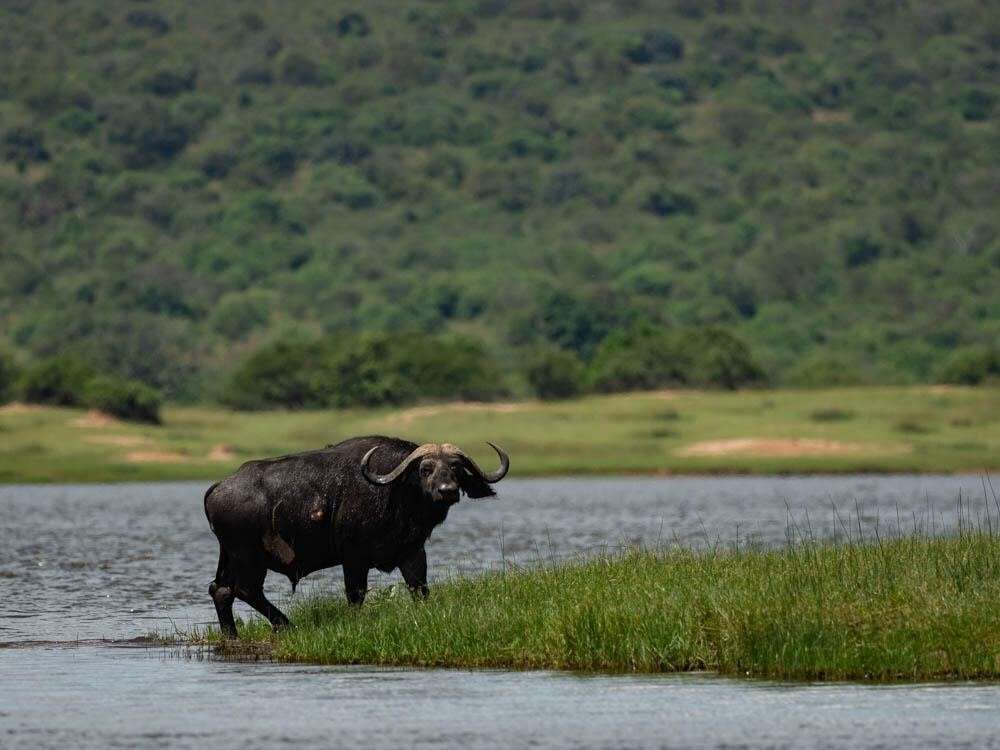 A lone buffalo bull. Image by Adriaan Mulder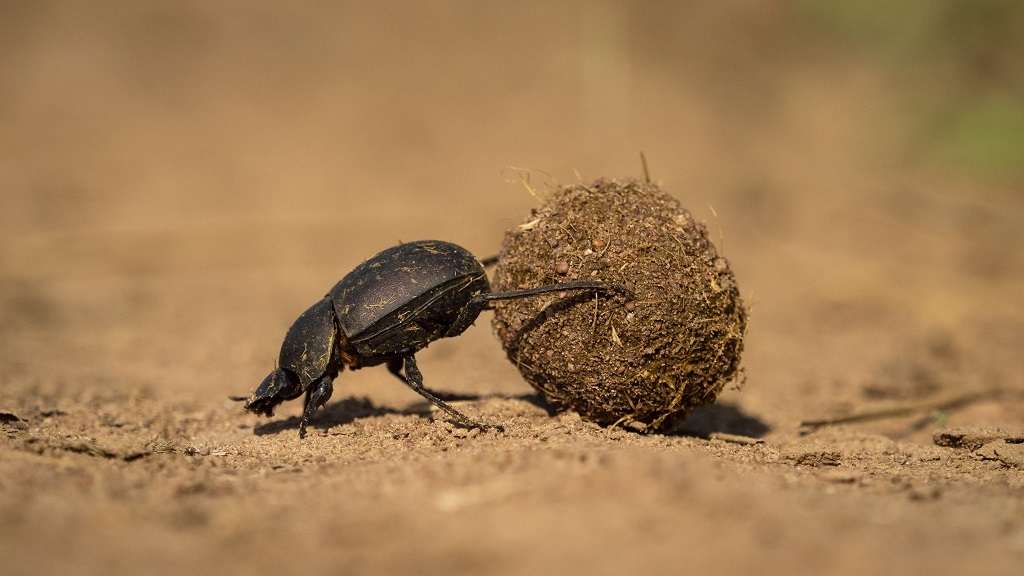 Dung beetle. Image by Hein Myers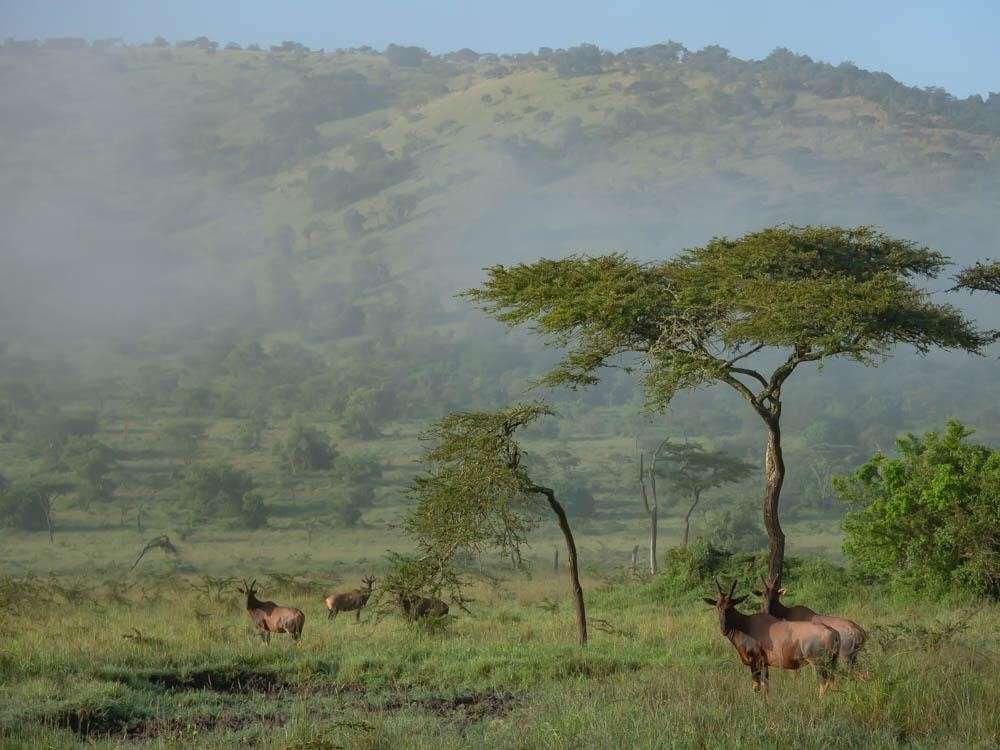 Topi. Image by Adriaan Mulder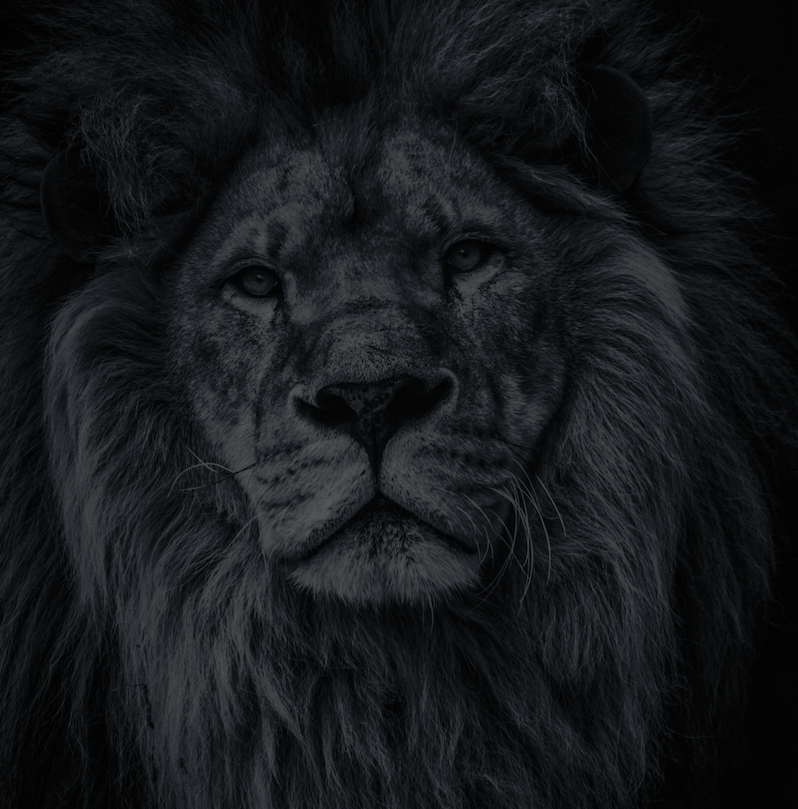 Let's plan your next journey
Ready?
When we say we're there every step of the way, we mean it, literally. From planning the perfect circuit, to private inter-camp transfers on Wilderness Air, and easing you through Customs. We're with you on the ground, at your side, 24-7, from start to finish. Ready to take the road less travelled? Contact our Travel Designers to plan an unforgettable journey.