Defassa waterbuck, roan antelope and Liechtenstein's hartebeest … that was my welcome to the Busanga Plains in the northern tip of Zambia's Kafue National Park! I could have got back on the plane and left, and considered it a successful trip (albeit just an hour!) but I knew there was so much more in store during my safari to this most spectacularly diverse region of Africa.
I had never been to the Kafue so early in the season (Shumba had opened only 26 days prior) and the contrast to travelling later in the season is obvious, with the lusher greens and floodwater still around. Getting to camp consisted of a car ride, a mokoro and then another car ride. How else to get to the wildest part of the Kafue?
Between June and early August, many of the floodplains and main channels are still full of water; from August to October the rate of evaporation increases until the Plains are tinder dry again. Many people ask 'When is the best time to travel?'" The correct answer is that there is no 'best time'. Any time spent in the Busanga Plains is an amazing time, it just depends on what one is looking for.
On this trip, cool nights and frigid mornings gave way to bright winter days where shorts and a shirt were ample. The area is green and the air clear of dust, resulting in a prolonged 'golden hour' for photographers. The harsher midday light gave way to a more photo-friendly glow by 16h00 until the sun dipped behind the distant Acacia Island just after 18h00. By that time of course, everyone had exhausted their photo fingers and memory cards and were perfectly placed for another unforgettable sunset, with drinks in hand, snacks laid out and red lechwe bursting through nearby channels to get to their preferred resting place for the evening. The silence was only broken by our group's chuckles as we recounted stories of the day or by the more raucous 'laugh' of one of the nearby hippos announcing himself and his intentions to the dimly lit Busanga Plains.
Early season adventurers to the plains are able to boat through the channels. Something I will chat about a bit later. If one comes in the drier months (August to October) a hot air balloon trip is a must and access to distant islands a possibility. It can be hotter but that means the animals are venturing further and congregating around the remaining water in the channels and pools, and can assist in sightings. However, it's always important to know that for the period our Shumba and Busanga Bush Camp are open (June through end October) there is plenty of game, plenty to do and see, and the staff are as attentive to detail and as friendly as you will ever come across.
I know most people would want to read this and see pictures of predators, predators and more predators but the Busanga Plains are so much more than that. We decided to explore the recently accessible area that was drying up and whilst we did see leopard and heard the lions, we were not on any particular mission to tick off paws and claws. A serval was also sighted by another vehicle but we were intent on just enjoying the vast openness without any agenda to race around. We were in the expert hands of Isaac behind the wheel and Ondyne and her team in camp. As is my norm I like to name drop – elephant, zebra, warthog, hippopotamus, lechwe, puku, crocodile, roan, oribi, wildebeest, Liechtenstein's hartebeest, leopard and buffalo were all seen.
A definite highlight for me was the boat trip through the remaining channels and pools, littered with floating hippos! Whilst I am privileged to have travelled by boat many times through Africa, this has to be the most memorable. The time of year coincided with a narrower channel and no tall reeds on the edge. This meant we were at eye level, and sometimes below eye level with the abundant birds and game on the banks and of course, above eye level with the numerous hippos! The hippos' relaxed attitude here, as well as the professional nature of Isaac and his colleagues, means that the hippos have right of way – but actually allow the boat to pass them. By never harassing, revving the boats or steaming towards the numerous pods, over time the hippos have become relaxed. We were within 10 feet of pods and all they would do was snort and give the occasional yawn, saying, that's close enough. Not once did any of us feel threatened and it's clear that went for the hippos too. Respect goes a long way, especially in nature!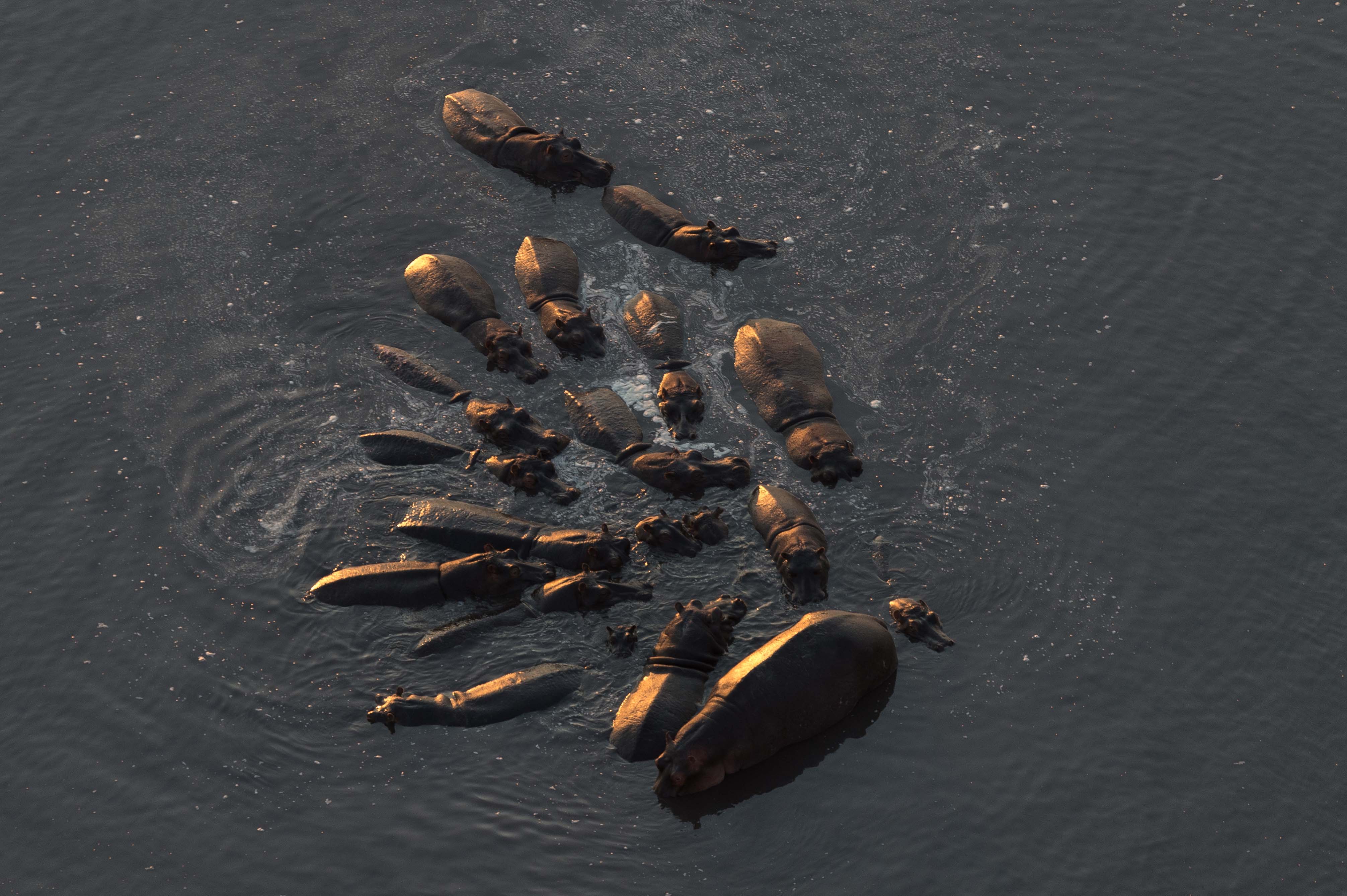 The birding along the channels was breathtaking – we were able to cut the engine and float up to collared pratincoles, lesser jacanas and squacco herons. There were spoonbills, yellow-billed and openbills, as well as saddle-billed storks. Every egret you could think of as well as purple herons in the mix. Comb ducks and white-faced whistling ducks would burst into the air whenever a marsh harrier or African fish eagle would fly over while the braver wattled and blacksmith lapwings would mob the 'intruder'. The elegant grey-crowned and wattled cranes would always be within sight and I can't think of a morning I didn't wake up to their special calls. It is a birders' paradise!
I cannot wait to once again get back to the Busanga Plains. Every visit lives up to and supersedes the last one I am fortunate to be on. With its vast open spaces, the wild and solitary feeling that one absorbs as soon as you arrive and its endless views of animals, complemented by the amazing staff at Shumba, the Kafue should be on every safari-lover's bucket list. And I warn you – once you see the magnificent Busanga Plains, it will not be your last trip here!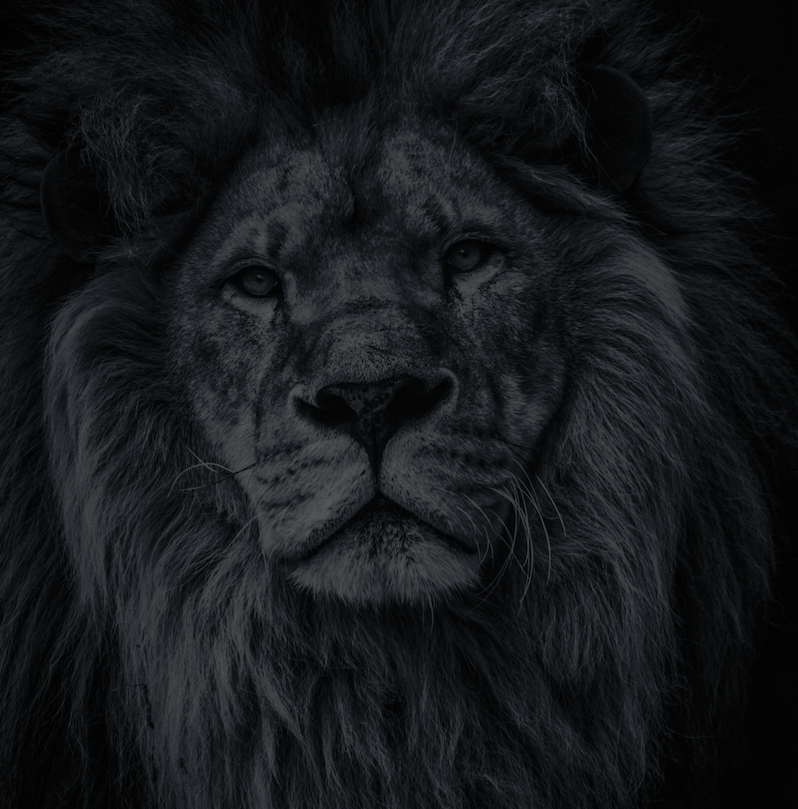 Let's plan your next journey
Ready?
When we say we're there every step of the way, we mean it, literally. From planning the perfect circuit, to private inter-camp transfers on Wilderness Air, and easing you through Customs. We're with you on the ground, at your side, 24-7, from start to finish. Ready to take the road less travelled? Contact our Travel Designers to plan an unforgettable journey.