Imagine soaring by hot air balloon over the world's oldest desert, with its endless ochre plains, mountains, canyons. Racing up and down 300-metre high dunes at renowned Sossusvlei. Flying over the dunes to one of the world's wildest coasts, littered with the skeletons of whales and ships. Searching for desert-adapted wildlife – elephant, lion, and others – which miraculously survive in this harsh land. Tracking Critically Endangered black rhino, aiding their conservation…
This is Namibia: jaw-dropping. Otherworldly. Flush with adventure.
We've created a seven-night, adrenaline-charged journey to three of our Namibian camps. Inspiring, exhilarating – taking you places you've never been, on many levels: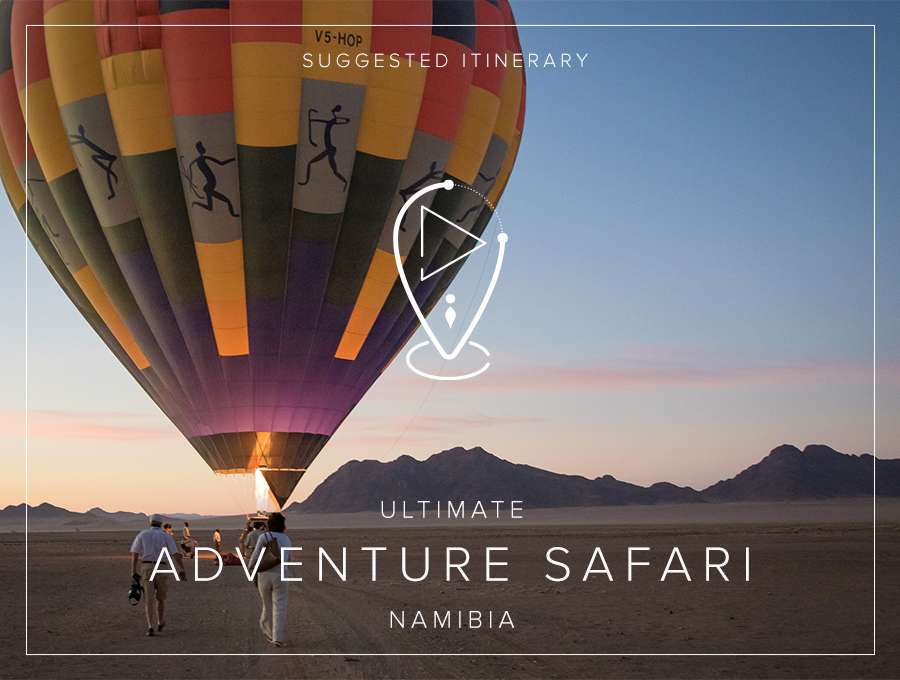 Little Kulala, Sossusvlei (2 nights)
First stop is Little Kulala, one of our most beloved camps, appreciated for its beauty but also for the activities on offer. Sited in the Namib Desert not far from the Sossusvlei dunes, Little Kulala entices with its landscapes, serenity, and – if you're so inclined – nearly uninterrupted thrills.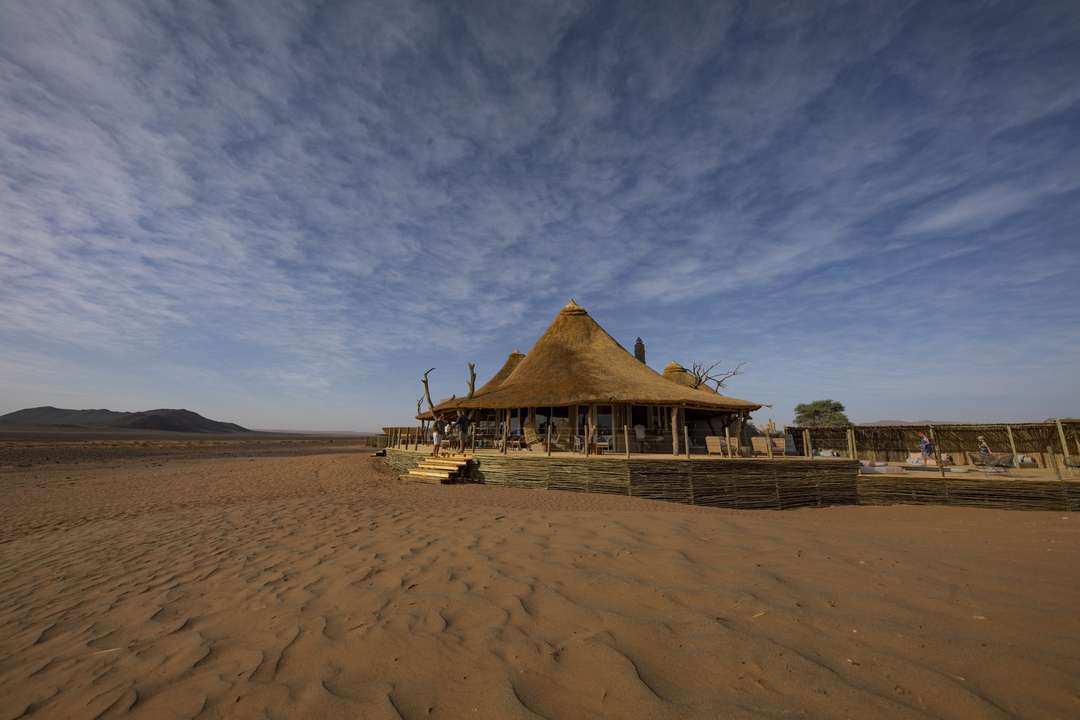 Climb the massive red dunes at Sossusvlei and gaze upon oceans of sand. Hike through Sesriem Canyon, carved by water over the millennia. Float above the desert in a hot air balloon, and see it come alive on nature walks, drives, e-bikes, or low-impact quad bikes. Spot desert-adapted wildlife such as ostriches, springbok, gemsbok, brown hyaenas, black-backed jackals, bat-eared foxes, perhaps an aardwolf, or the endemic dune lark. Listen for the unique call of barking geckos at dusk; follow a guide on a nocturnal scorpion safari. Stargaze in one of the darkest, starriest places on Earth at a private 'star supper' – just you, your loved one, the desert, the universe. Sleep out under the constellations.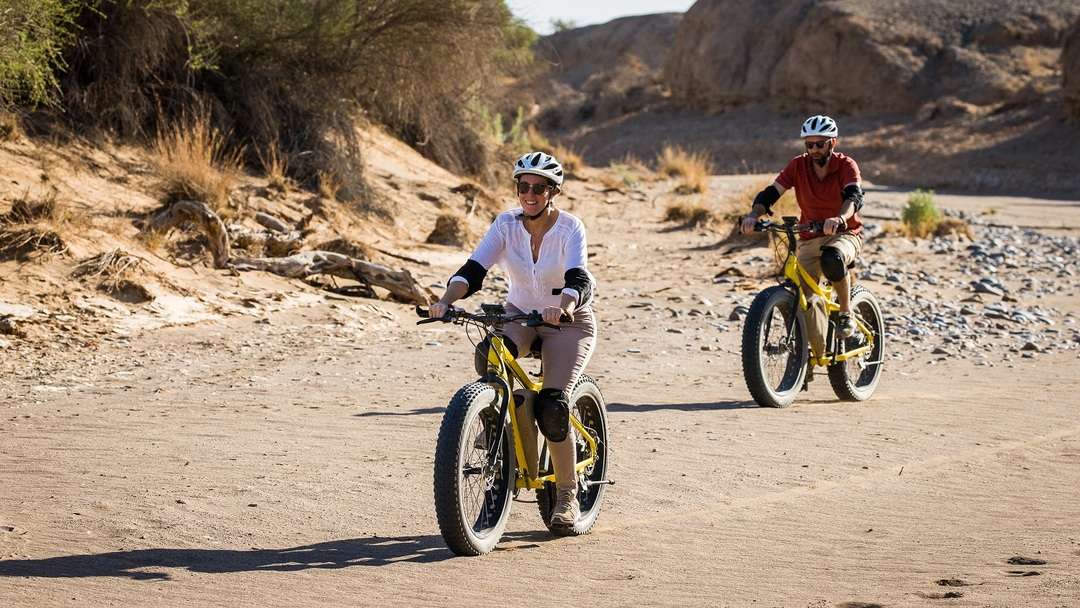 Relax. Recharge. Reflect.
Recently refurbished, Little Kulala is a peaceful oasis, opening out to the desert – its pink and grey tones a nod to the local geology. Take it all in from your climate-controlled suite's plunge pool, or from your private rooftop, ideal for intimate sundowners, suppers and siestas.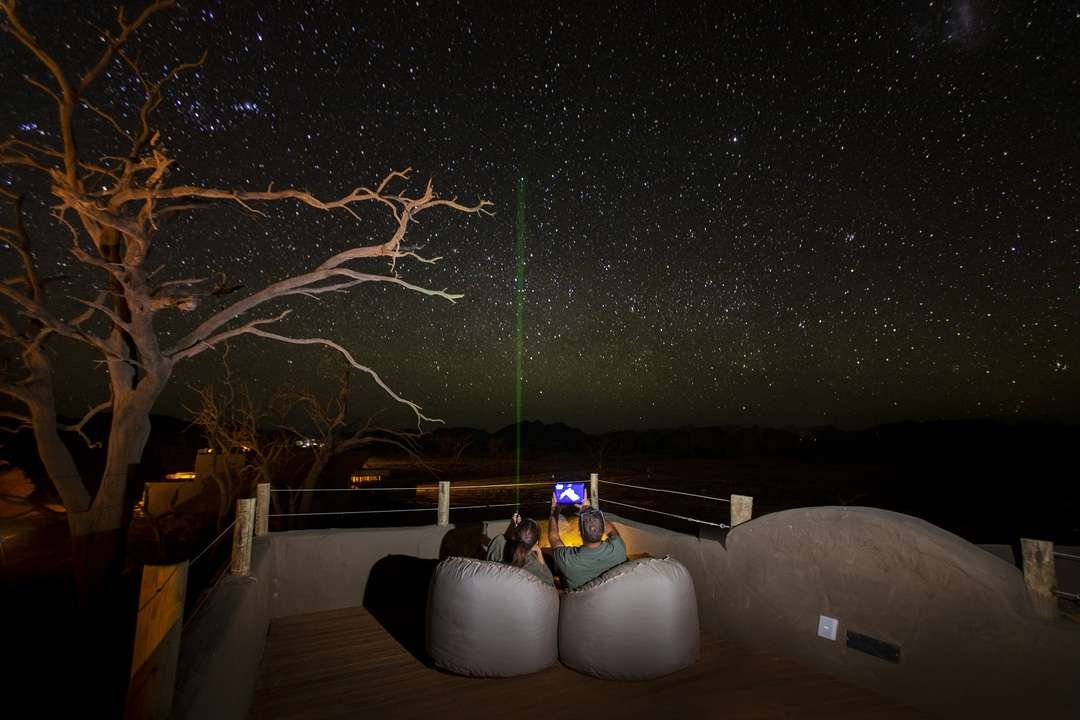 Desert Rhino Camp, Damaraland (2 nights)
Next adventure: tracking Critically Endangered, desert-adapted black rhino out of Desert Rhino Camp. The camp lies in a wide, boulder-strewn valley in north-west Namibia's enormous Palmwag Concession. Home to the world's last free-ranging black rhino population, Palmwag's 550 000 hectares comprise surreal basalt landscapes created by eruptions roughly 125 million years ago – when Africa and South America were still joined as the landmass Gondwana. An inconceivably ancient, prehistoric setting for a singularly unforgettable experience.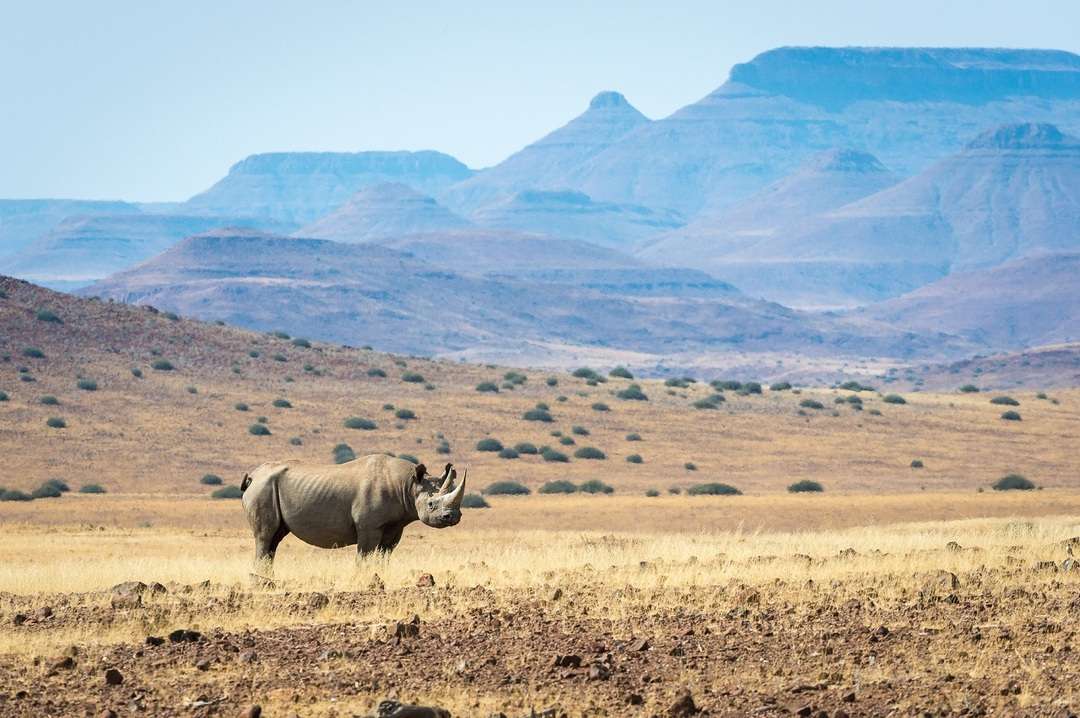 On foot or by vehicle, led by seasoned Save the Rhino Trust trackers, follow these majestic creatures across the rocky plains. Sixty years ago, an estimated 100 000 black rhino roamed Africa. Today, though numbers have increased since 1995, fewer than 5 630 are left in the wild. Assist the monitors in their protection – a humbling, profound wilderness experience like no other.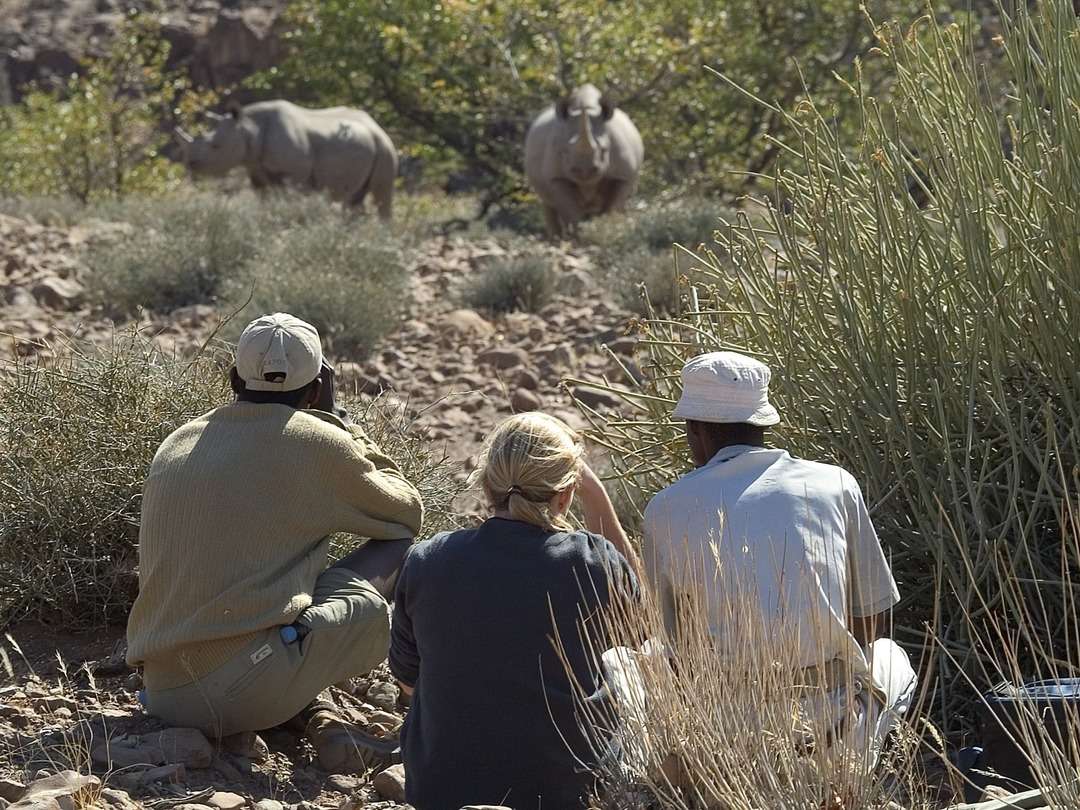 Find other wildlife along the way. On game drives look for elephants; zebras; spotted hyaenas; giraffes; and antelopes such as oryx and springbok. Key species for birding enthusiasts include Ruppell's korhaan; Benguela long-billed lark; Herero chat; Verreaux's eagle. Join a guided nature walk and better understand how life adapts in a place with so little rain and vegetation. Welcome the night, setting out on a scorpion safari, guided by UV light, or sitting around the campfire sharing stories. Marvel at the impossibly starry sky.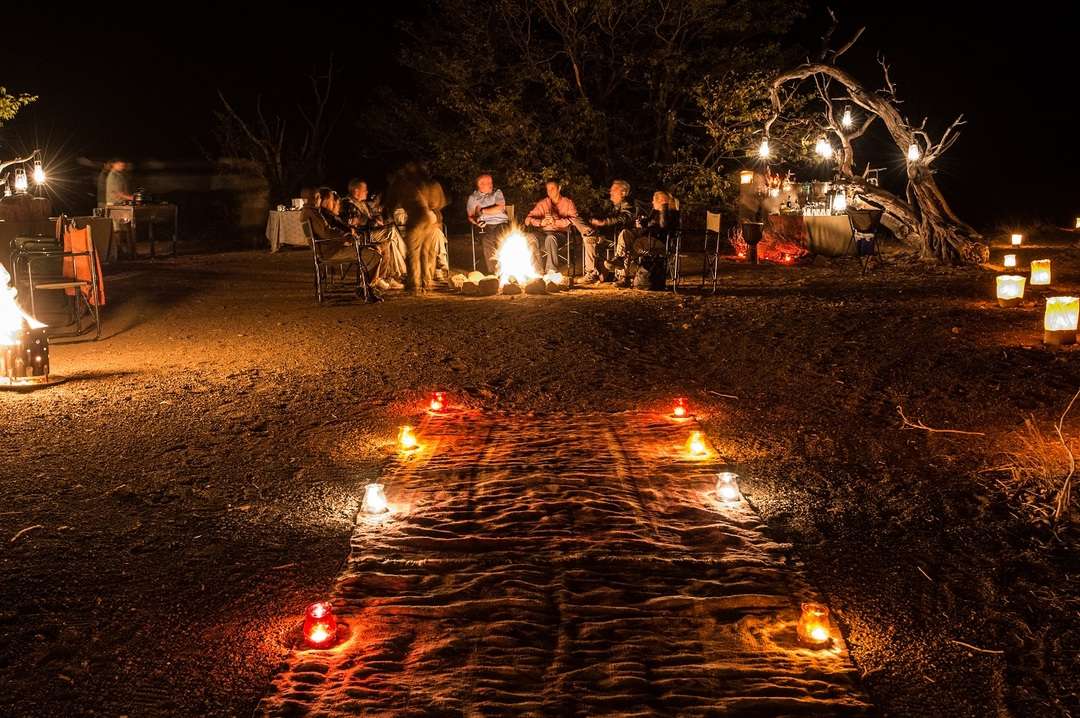 From your comfortable Meru-style tent or the common areas, hued with earthy colours and hints of red, look over a sweeping plain dotted with Namibia's national plant, the welwitschia. With a lifespan of 2000-plus years, they are truly wonderful. Strange and unique. Much like Namibia itself.
Hoanib Skeleton Coast, Kaokoveld (3 nights)
Your journey culminates at this remote, magical camp, named after an ephemeral river meaning 'place of the elephants'. Offering a wealth of experiences. Unusual. Exceptional. Hoanib Skeleton Coast Camp.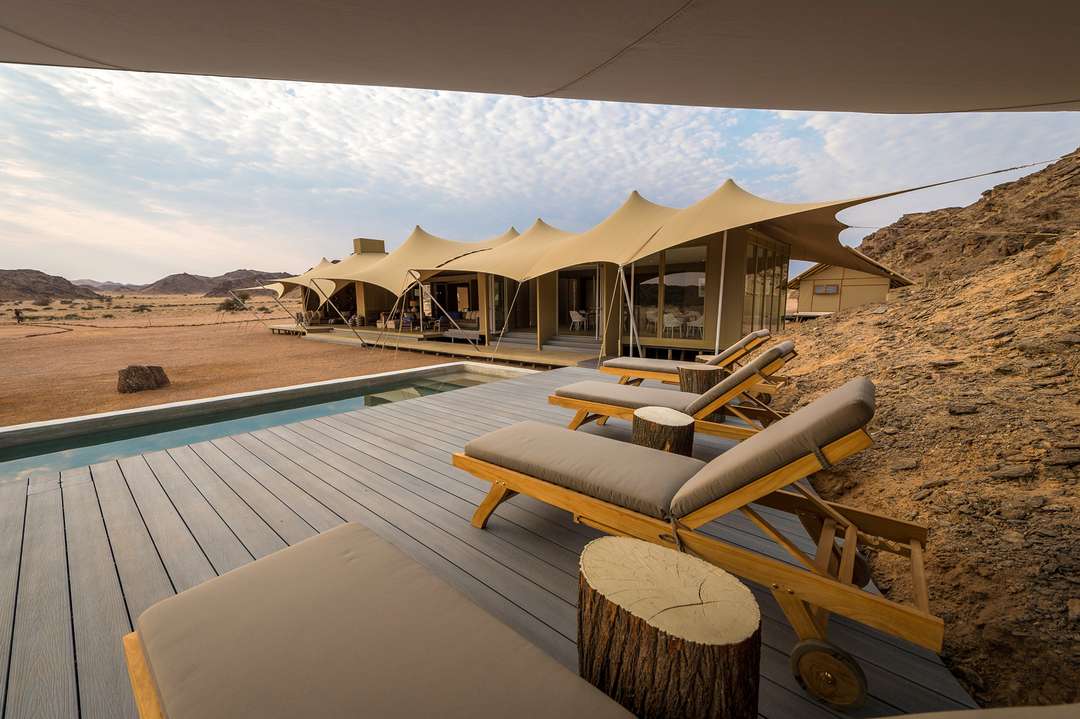 Explore the Namib Desert's rust-coloured crags and arid plains in search of desert-adapted wildlife – elephants, lions, hyaenas, giraffes, oryxes among the regular sightings. Take a rollicking drive over the floodplain and dunes to the Skeleton Coast, a wild stretch of the Atlantic where the desert meets the sea, where white sand beaches hold artifacts from the past, whale bones and shipwreck remains. Picnic to the sound of crashing waves, seabirds, and Cape fur seals. Fly back to camp for an aerial view of what seems uninhabitable, but is full of life – the 'Living Desert'. Walk with a guide to witness that life, including the smaller creatures, a fascinating variety of birds (lots of raptors) and unusual flora. Discover the remnants of Strandloper – Beachcomber – lifestyle from centuries ago. In the camp's wildlife research centre, share in the latest local conservation initiatives protecting lion, elephant, and brown hyaena. Lunch in a dry riverbed, envisioning prehistory. Learn about it on an archaeological walk.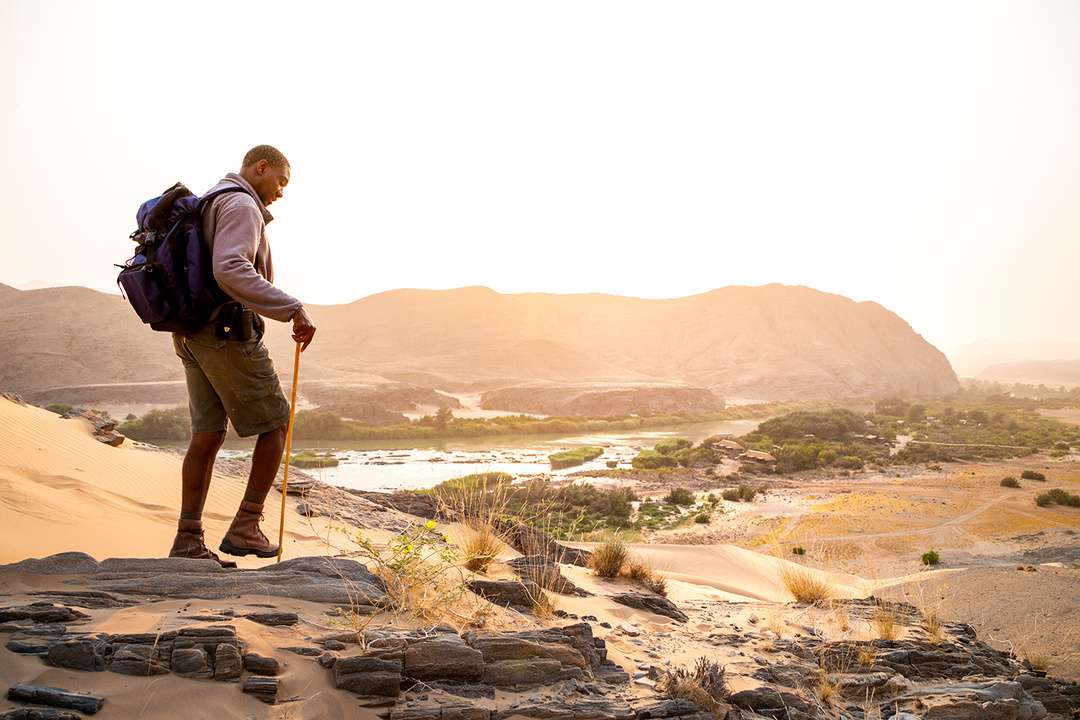 Surrender to the desert, to Hoanib's beauty. Its eight pale olive, eminently chic tented suites peaking like whitecaps on a sand sea. Its views over a wide, rugged valley sloping down to the usually dry river. From your suite or the common areas, marvel at the wildlife in camp, meandering elephants, on occasional brown hyaena, and others come to drink at the waterhole. Dine under brilliant, countless stars, perhaps at the firepit as a jackal cries or a lion moans, notes to the night's stillness.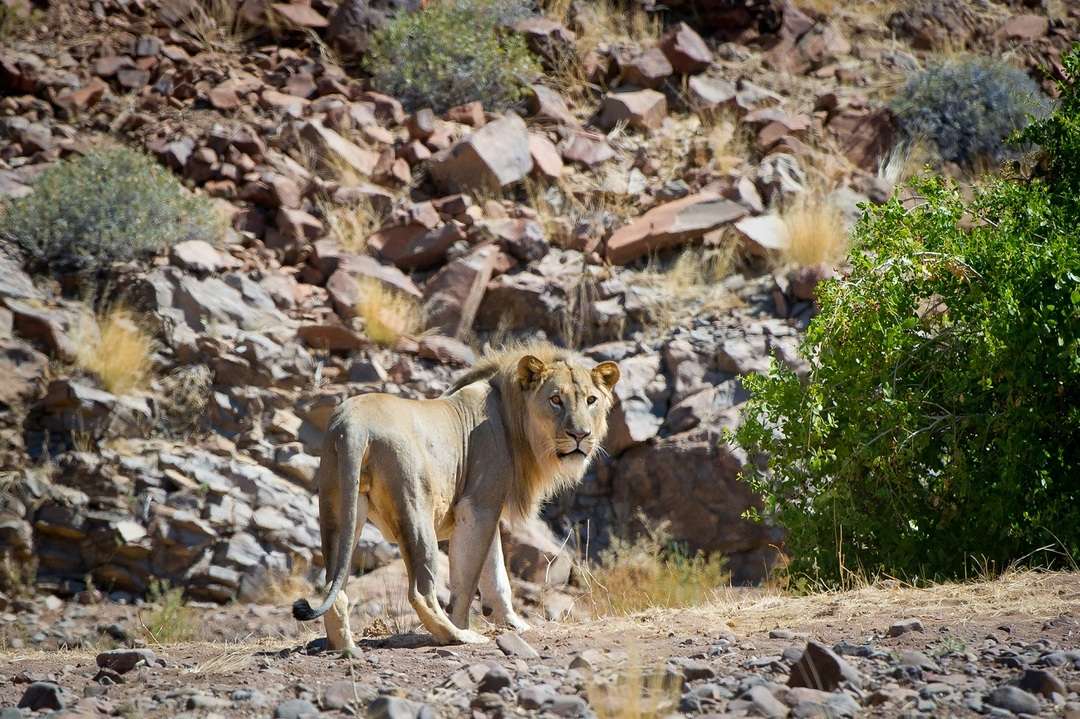 All told, a journey delivering ultimate wilderness immersion – three times over.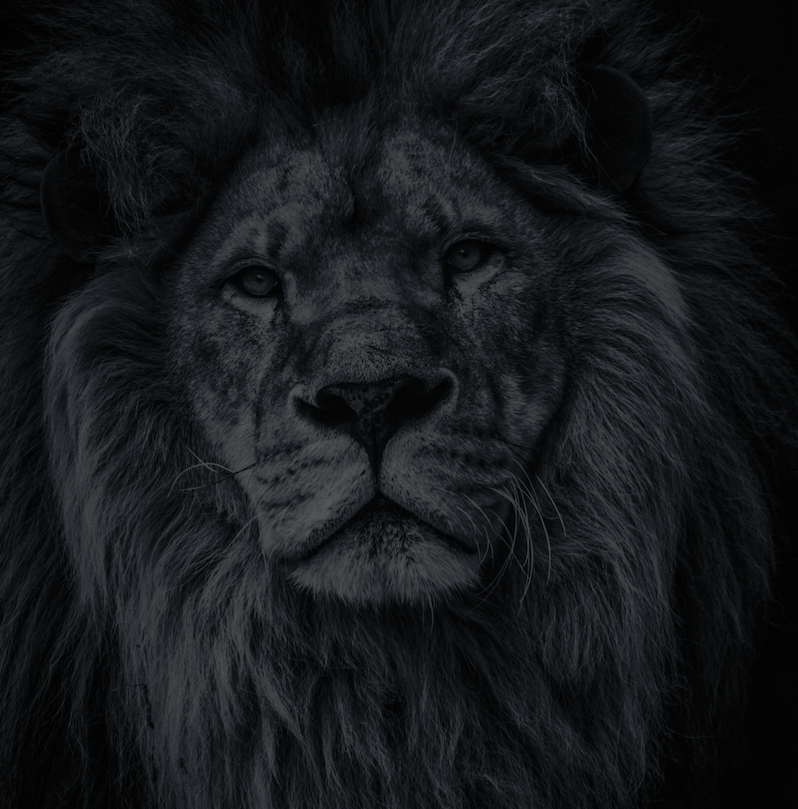 Let's plan your next journey
Ready?
When we say we're there every step of the way, we mean it, literally. From planning the perfect circuit, to private inter-camp transfers on Wilderness Air, and easing you through Customs. We're with you on the ground, at your side, 24-7, from start to finish. Ready to take the road less travelled? Contact our Travel Designers to plan an unforgettable journey.