Plant a tree towards reforestation…Report African wild dog sightings…Monitor wildlife corridors from the air…and more.
Biodiversity conservation is the heart and soul of King's Pool, Wilderness Safaris' recently refurbished luxury camp in Botswana's spectacular, game-rich Linyanti Wildlife Reserve, and guests there play their part.
It's an important part to play. The 127 000 ha-reserve, bordering Chobe National Park and part of a World Heritage Site, lies at the crux of a key wildlife corridor straddling Angola, Namibia, Zambia, and Botswana. Such corridors are essential to promote viable, self-sustaining wildlife populations and reduce human-wildlife conflict. For species such as wild dog, for instance, and elephant. Especially elephant – the Linyanti is home to the world's largest free-ranging herds.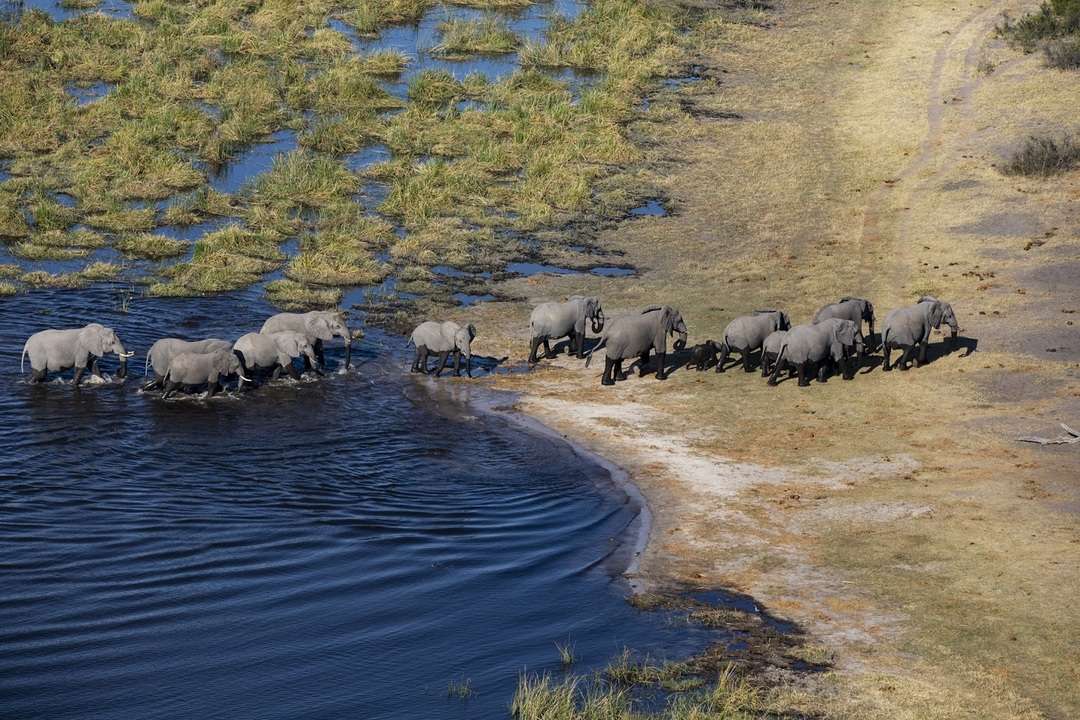 'We are one of the major elephant corridors between Botswana, Namibia, and Zambia to the north', says Linyanti Concession Manager Arno du Preez. 'We are working hard to ensure it stays this way. We've built a nursery to grow trees from seeds and replant them in the riparian belt to try and negate some of the damage done by elephants – an ongoing project requiring a lot of hard work and dedication. We also do monthly surveillance flights to ensure visibility and to monitor poaching levels on the concession. We work hand in hand with the Botswana Defence Force so that they are kept informed of anything unusual we see, and almost all of our assets are at their disposal should they need technical, mechanical, or vehicular back-up while protecting our wildlife'.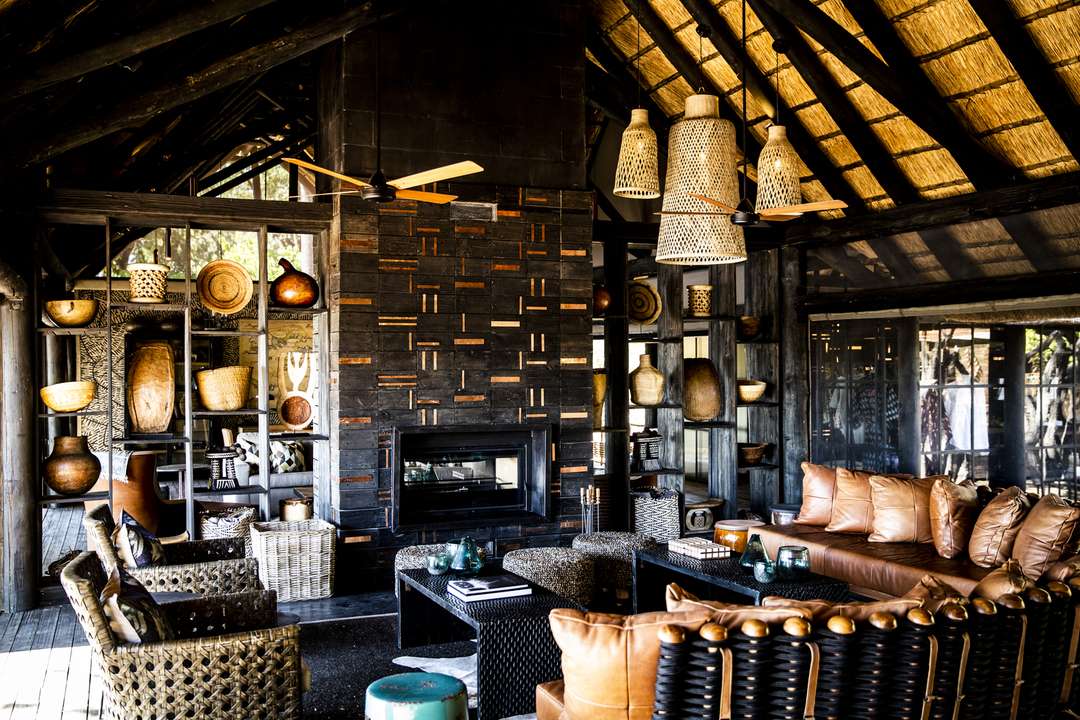 Wildlife move comfortably around and often through camp, nestled under ebony and jackalberry trees overlooking an oxbow lagoon and the Linyanti River. Named after Swedish King Carl Gustav XVI, who reportedly honeymooned in the area in the seventies, King's Pool offers guests a wealth of choices – exploring the concession on land, on water, or from the air, or just enjoying the camp itself, gorgeous in its copper and bronze hues with dashes of teal, waiting for the wildlife to arrive.
Discover the "Ultimate African Safari" in Premier Boswana - enquire now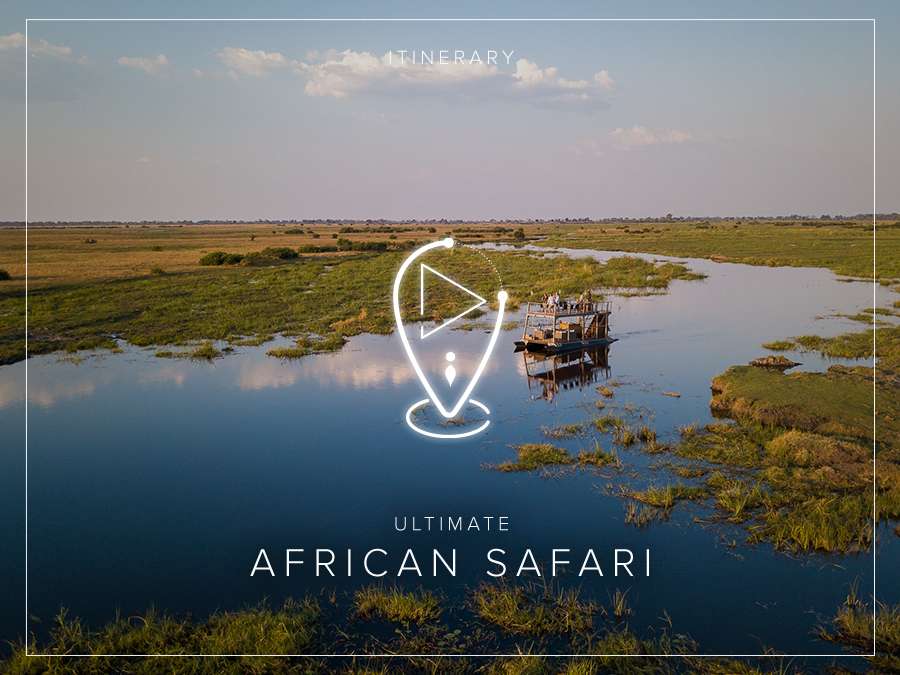 Among the options: day and night game drives; birding; game viewing from a sunken hide; guided walks; helicopter rides; and excursions on the 'Queen Silvia' barge, commemorating the King's wife.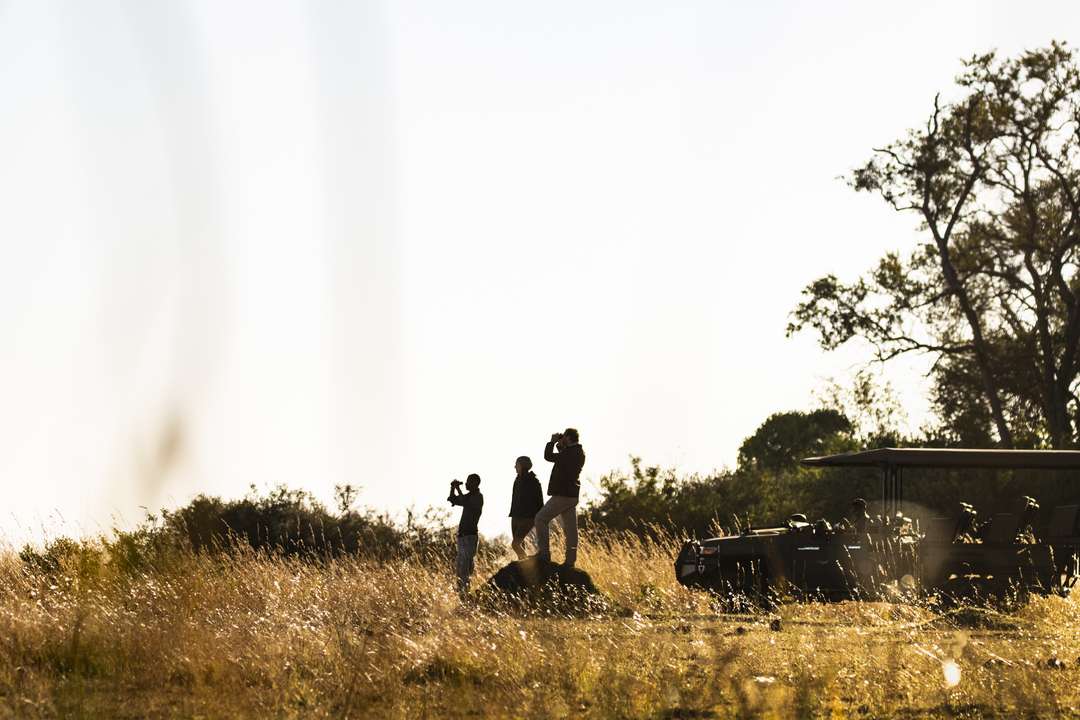 'With the Linyanti River flowing throughout the year, we are guaranteed excellent sightings, especially in the dry months', Arno says. 'The helicopter excursions are a definite highlight and should be part of every stay. Seeing the Linyanti from above, and flying down the Savuti Channel is an amazing experience, giving a completely different perspective of our vast concession. Seeing 1 000-strong buffalo herds in the channel, spotting crocodiles that probably have never seen humans before basking in the sun further into the Linyanti swamps, where no boat or vehicle can go, makes you feel like an explorer, seeing things others have never seen. Another activity that should not be missed is a sundowner on the Queen Silvia – slowly drifting down the Linyanti River in an easterly direction, making your way towards Audi Lagoon, seeing hippos playing in the water, grunting with disapproval at this "bigger hippo" approaching, only to quickly lose interest and carry on doing what hippos do best, i.e. lazing about. This is also where you can spot some amazing birds, perhaps see fish-eagles high up in the trees, feasting on freshly caught bream or catfish; jacanas scurrying around the waterlilies; herons fishing for a meal; saddle-billed storks patrolling the banks; and, if you are lucky, a wattled crane or African skimmer'.
Since it opened in 1995, King's Pool has been winning over thousands of guests. For those lucky enough to stay longer, i.e. those working there, there's also much to love.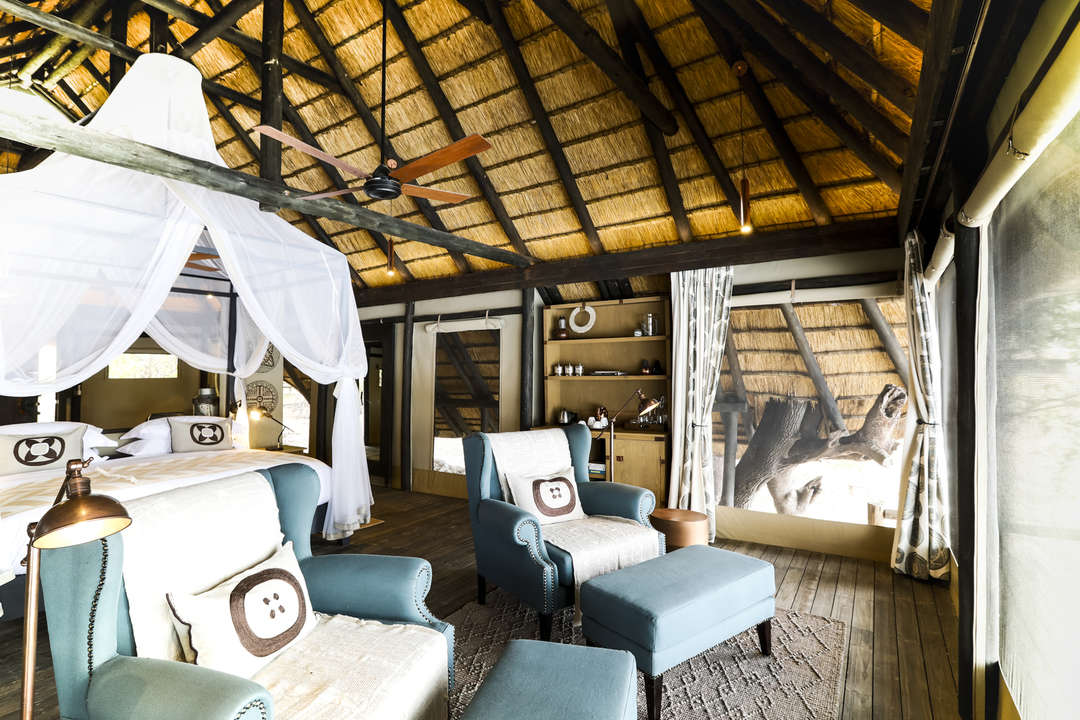 'The rooms are beautiful…and a boat cruise on the Queen Silvia is definitely a highlight for anyone', says Concession Manager Anize du Preez, married to Arno. 'With so many hippos and crocodiles, water birds, antelope, and elephants – and of course an amazing sunset to end the day. Watching the sunset from around the campfire with hippos calling in the background is truly special'.
'I love the rich wildlife we have in our area of operation', says Head Guide Fanie Mpiping. 'And cruising on our slow-moving Queen Silvia. The barge is mostly about relaxing after a number of game drives; you also stand a chance of seeing elephants crossing the Linyanti River. Sunsets on the barge are always amazing'.
'I love the camp's location on the oxbow lake, settled underneath a canopy of large ebony and jackalberry trees', says Guide Training Manager Henry Parsons. 'Hearing the calls of a pair of wood owls at night, or the resident coalition of male lions proclaiming their territories, soothes my soul'.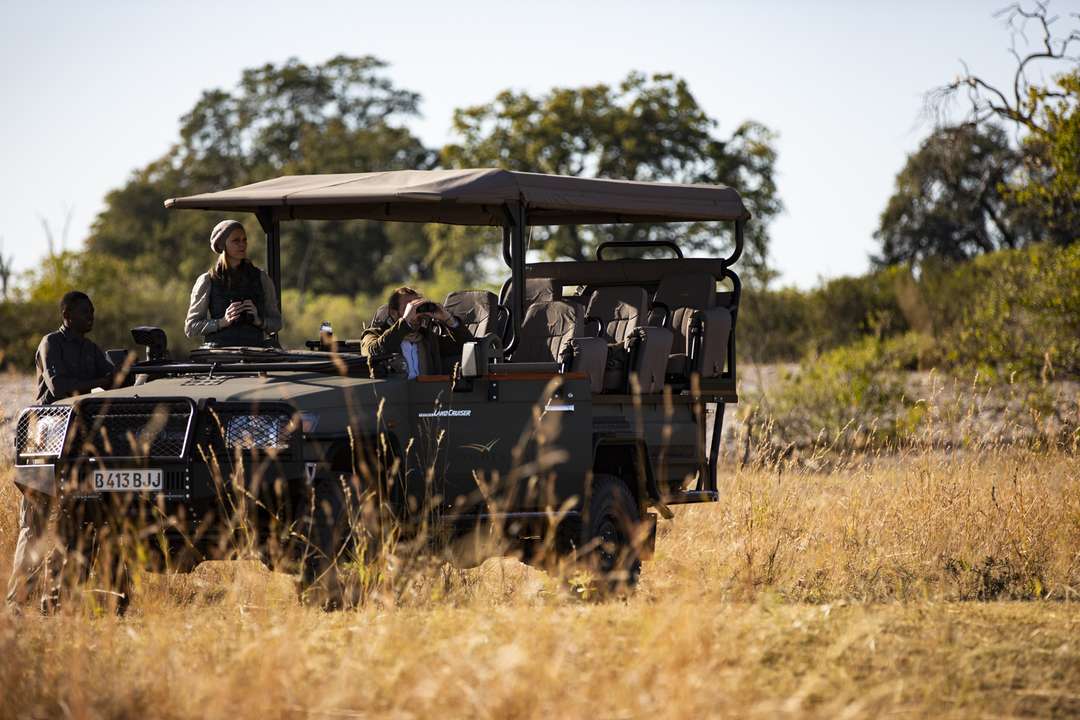 'I love the remoteness of King's Pool', Arno says. 'The fact that you'll ride on one of only a handful of vehicles on the concession. The wildness of this place is unbelievable. It can't be described, it has to be experienced – or, in our case, lived each day. In the riparian belt with its majestic mangosteen, jackalberry, and leadwood trees, to name but a few, it's thrilling to traverse areas that few have traversed or probably will ever traverse. The sunsets from camp are extremely beautiful, as are those from the many floodplains here. The rooms are generous and well positioned – all have exceptional views of the "King's Pool"'.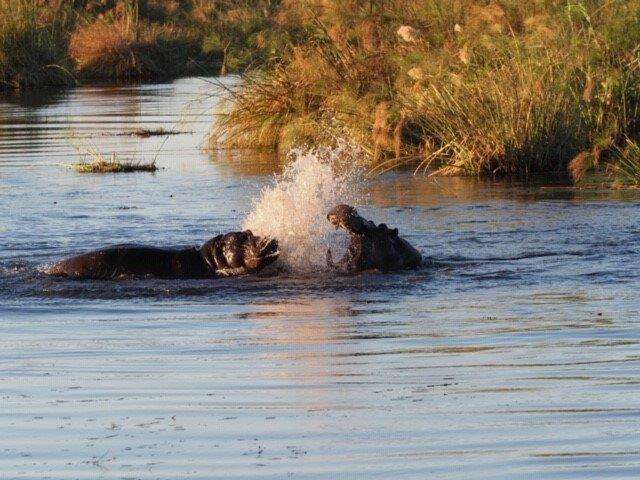 But King's Pool, and the Linyanti's, main draw remains the wildlife, especially in the driest winter months: the renowned elephants, plus buffalo, lion, leopard, wild dog, a variety of antelope, hippos, crocs, and countless other species.
'King's Pool is always active with animals in and around camp', Fanie says. 'A few days back, we witnessed a pack of wild dogs, known as the LTC Pack, hunt and kill a female impala in front of camp. This morning we saw the resident male leopard strolling around on his territorial patrol. Elephants are very active around camp in the warm afternoons'.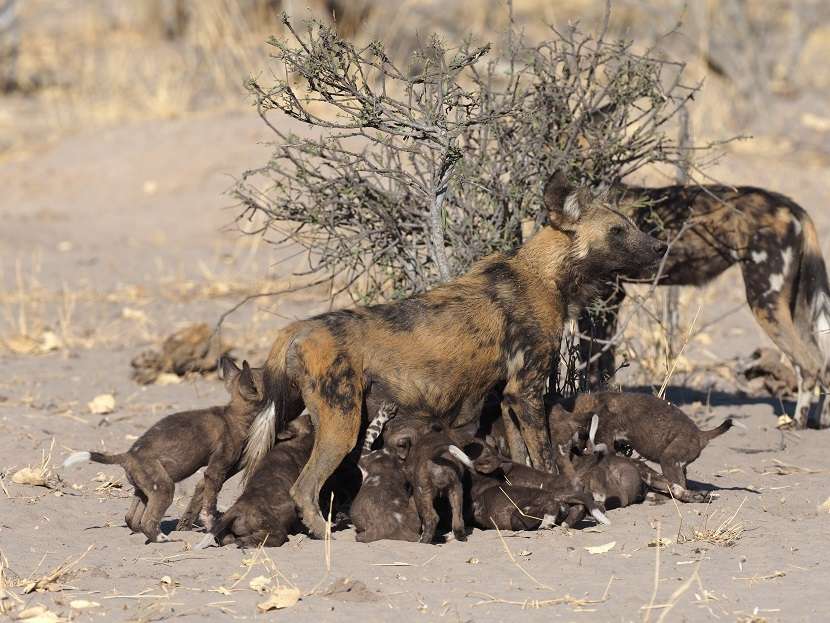 'The camp is built on the edge of the water', says Anize, 'so you are almost guaranteed to see and hear hippos throughout your stay. Large crocodiles bask in the sun on the edge of the river. You often see the resident hooded vultures nesting in the big trees in and around camp. Elephants often cross the river in front of camp, to graze on the floodplains; we've seen lions catching waterbuck a few times there. During the winter months, we often see wild dog hunting impala around camp'.
'Elephants are ever-present and almost part of the family', Arno says. 'Especially for those of us fortunate enough to live here permanently. They keep us on our toes when walking around camp, often surprising us by appearing from nowhere. It's amazing how a six-ton animal can hide behind a small bush and how quiet they can be when they move around.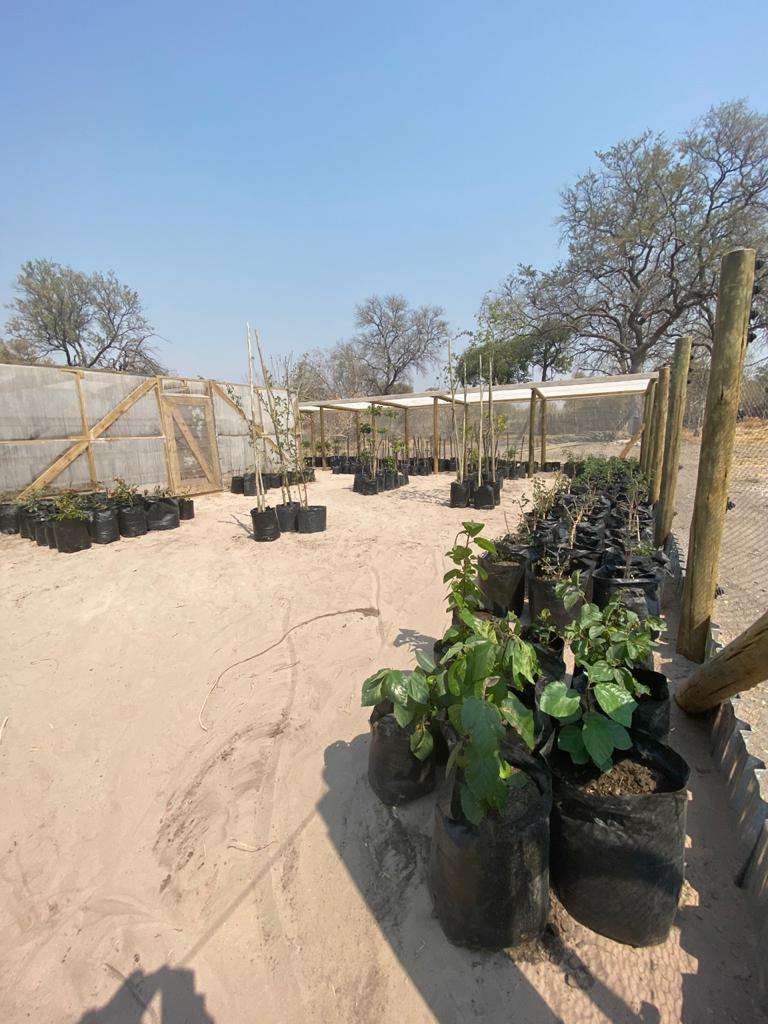 'We have a small greenhouse where we grow herbs and veggies to be used for our guests', he continues. 'On a couple of occasions, Anize and I have been busy in the nursery only to realise, too late, that we're completely surrounded by a herd of elephants, the closest one mere metres away. There is nothing you can do in that situation, other than wait and appreciate the experience, one that most people will never have, especially with wild elephants. With our resident packs, we are fortunate to have regular wild dog sightings on our concession. The dogs were very active around camp last year, making a couple of kills inside camp grounds. Some of us also found ourselves "bumping" into the pack from time to time while moving around on foot. Luckily, wild dogs pose almost zero threat to humans'.
King's Pool is a birder's paradise in the summer months, particularly, but with excellent birding year round. Among the species on offer: fish-eagle, and various other eagles; carmine bee-eater; Arnot's chat; long-lapwing; swamp nightjar; hooded vulture; many owl species; a variety of hornbills; loads of water birds.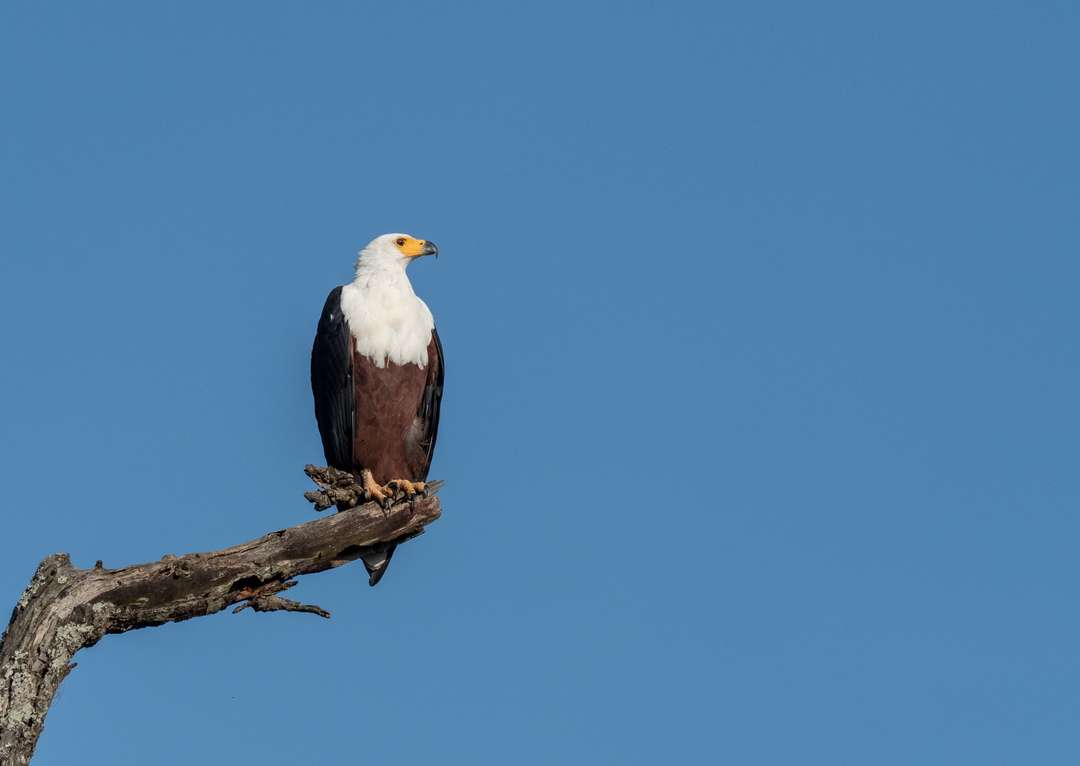 While the winter months at King's Pool have the edge in terms of game viewing, when visibility is better, it's truly a camp for all seasons. The King's Pool team weigh in on their favourites…
Fanie: 'The dry season towards the end of the winter (May-July), just before our very hot summer. Wildlife sightings are great throughout the dry season, but best at the driest time of the year'.
Arno: 'Late winter. Game viewing is at its best, with lots of animals, including lots of predators, on the concession'.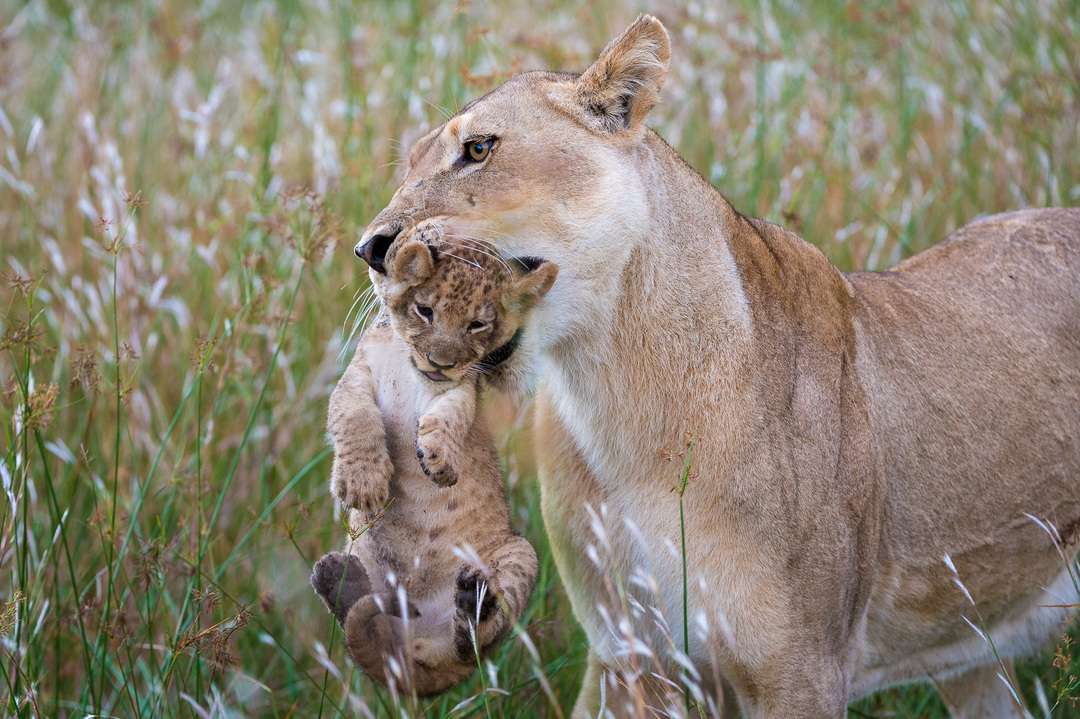 Anize: 'Wintertime – the bush is thinned out, so you see more animals. Elephants return in large numbers, and predators are more active, we see more lion, wild dog, and leopard kills. The nightlife seems more active then as well, it is way louder. That said, in summer the birdlife is exceptional. The bush sounds change – you hear more birds, cicadas, impala barking and mating. The thunderstorms approaching over the floodplains are a highlight for photographers'.
Henry: 'I love every season, as each one brings something new and wonderful. Winters are cooler and drier, and mean sitting around the fire to warm not only your soul but also your body. The landscape is filled with tones of yellows, oranges, and browns, broken by the blues and greens along the rivers and channels. Wildlife tends to concentrate along these life-giving areas. Spring is still dry, with wildlife concentrated along the water. But you can feel a change in the air, the days are longer and warming up every day. Knobthorns start flowering as a signal that the rains won't be far behind. Times of plenty are coming. Summer is the time of new life and seasonal visitors – migrating bird species arrive following the summer rains. The rains bring new growth, everything is green and lush, and there are new babies everywhere. The whole system breathes a sigh of relief after the long dry period. Autumn comes and the colours change once more; everything slows down in preparation for the coming winter. The migrants move north again, some as far as the Steppe Mountains in Russia. Every season is unique and beautiful in its own way'.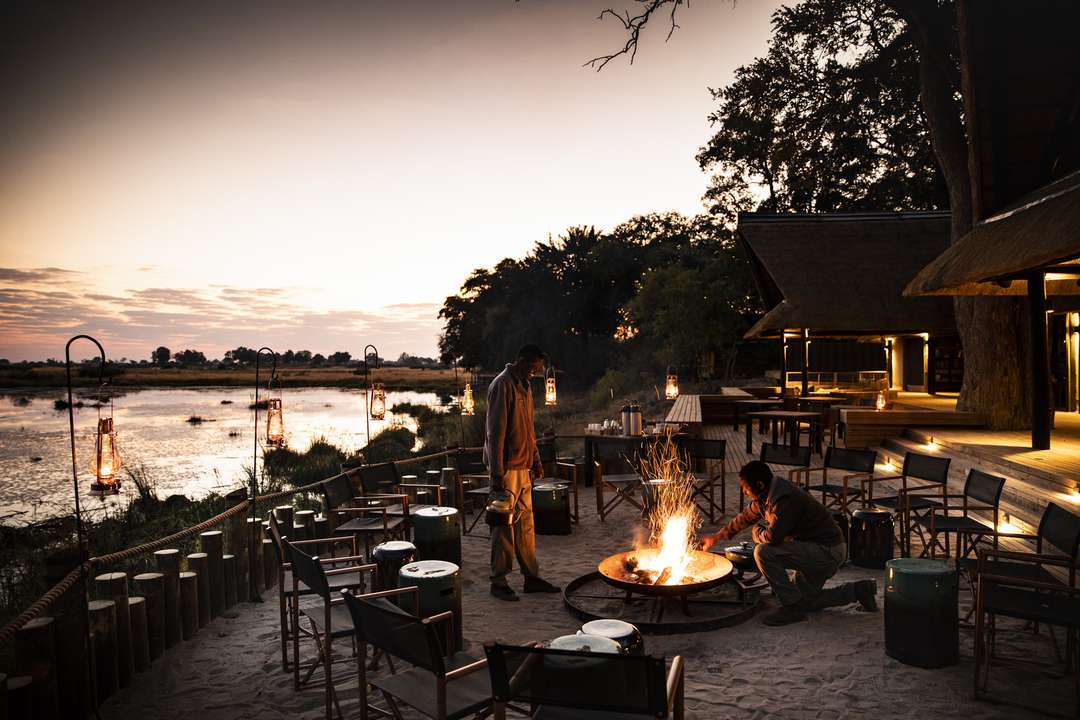 Given what King's Pool offers, and what difference one can make in conservation there, one trip to this special, ancient wilderness may not be enough – a thought that Fanie hopes registers with departing guests.
'I would like our guests to leave with an overwhelming feeling of "how soon can we return"', he says. 'With the feeling that they've discovered something that has truly moved them, and they just can't get enough of it'.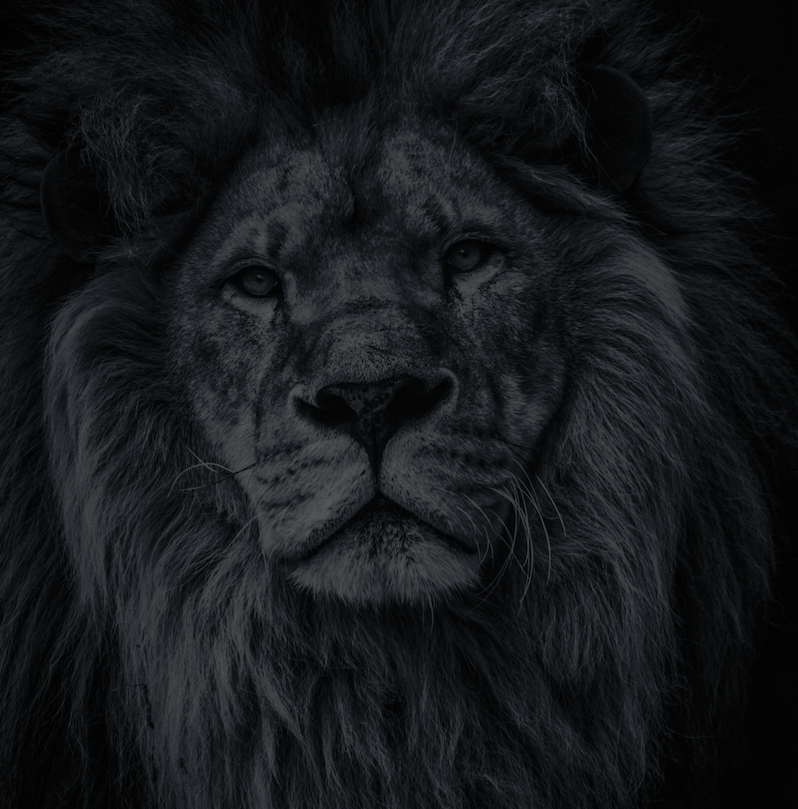 Let's plan your next journey
Ready?
When we say we're there every step of the way, we mean it, literally. From planning the perfect circuit, to private inter-camp transfers on Wilderness Air, and easing you through Customs. We're with you on the ground, at your side, 24-7, from start to finish. Ready to take the road less travelled? Contact our Travel Designers to plan an unforgettable journey.