For those of who have not yet met Jimmy Limbo – one of Namibia's elite private guides – through this photo essay a llow him to take on a virtual tour of Namibia through his eyes…
Our Privately-Guided Journeys allow you to design your own itinerary in the company of an experienced and highly-trained Private Journey Guide. You can book a particular guide, or ask for one that meets your specific or specialist requirements – from birding and botany to culture and photography. By having a private guide you can enjoy a much more flexible safari based on the interests of your group.
Jimmy, born and raised in Namibia, has worked for Wilderness Safaris for many years. He has tried his hand at all aspects of camp life, including Assistant Manager at Desert Rhino Camp, and even a short stint guiding in Hwange National Park in Zimbabwe. But, with the desert tugging at his heart, he happily returned to Namibia where he has been guiding guests and enthralling them with his enthusiasm and insatiable quest for knowledge since 2011.
You may not be travelling right now but you can certainly allow Jimmy's Olympus-inspired photographs – on this journey through Namibia's endless space and breathtaking natural beauty – to inspire your next vacation.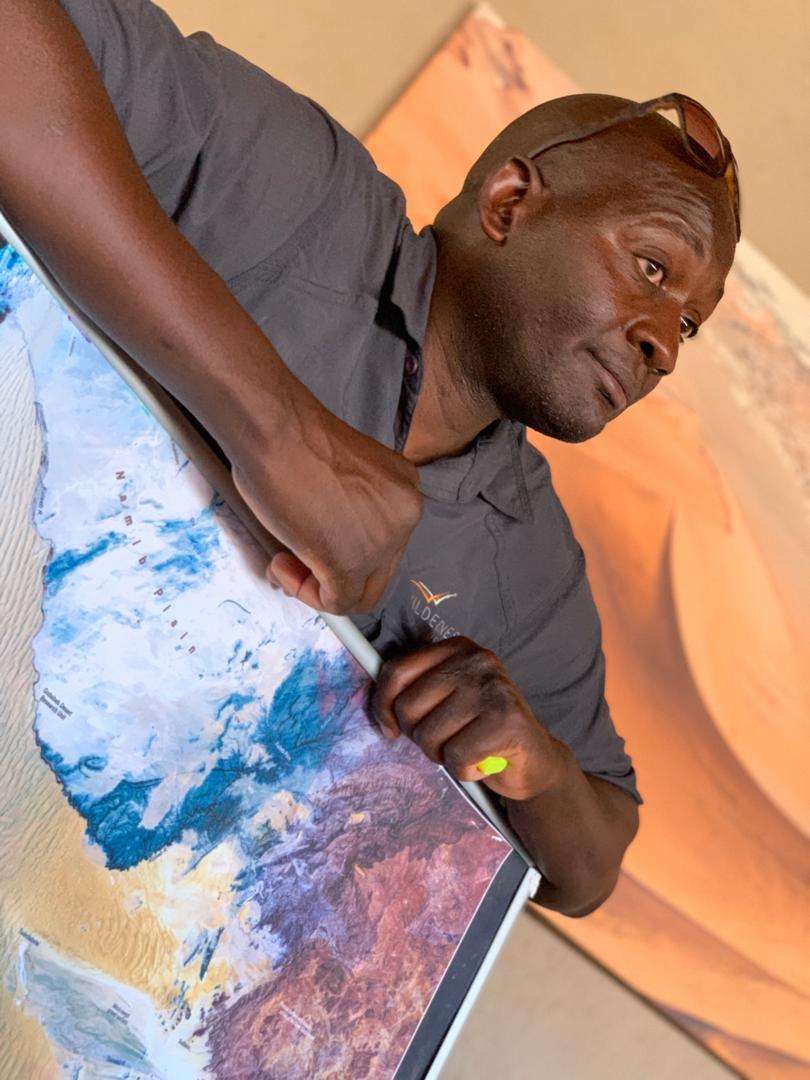 Before the journey begins, Jimmy offers a brief overview of Namibia and the route about to be explored through his spectacular country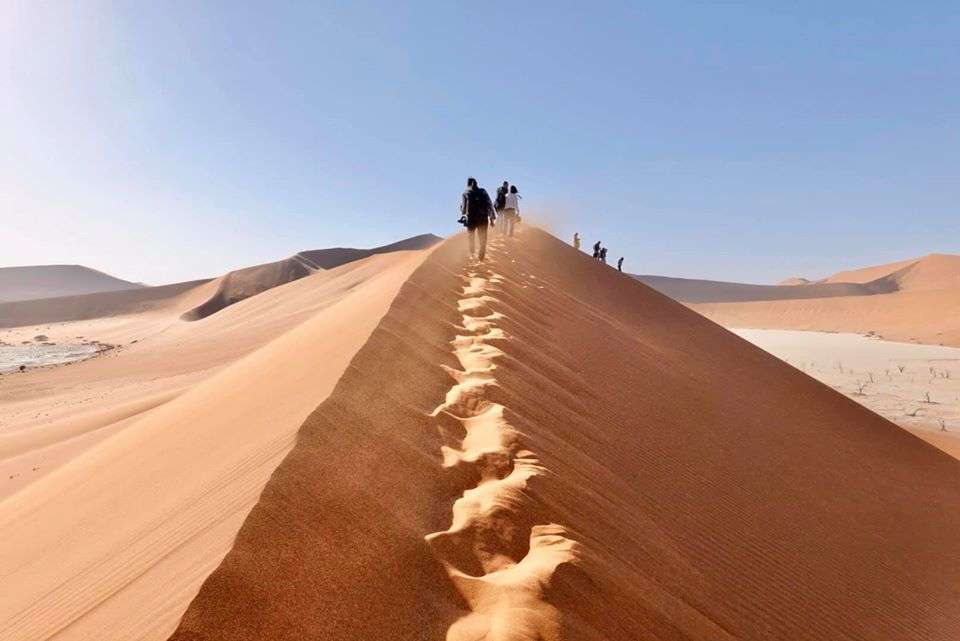 First stop is Sossusvlei to the south, where you spend the morning climbing the famous Big Daddy dune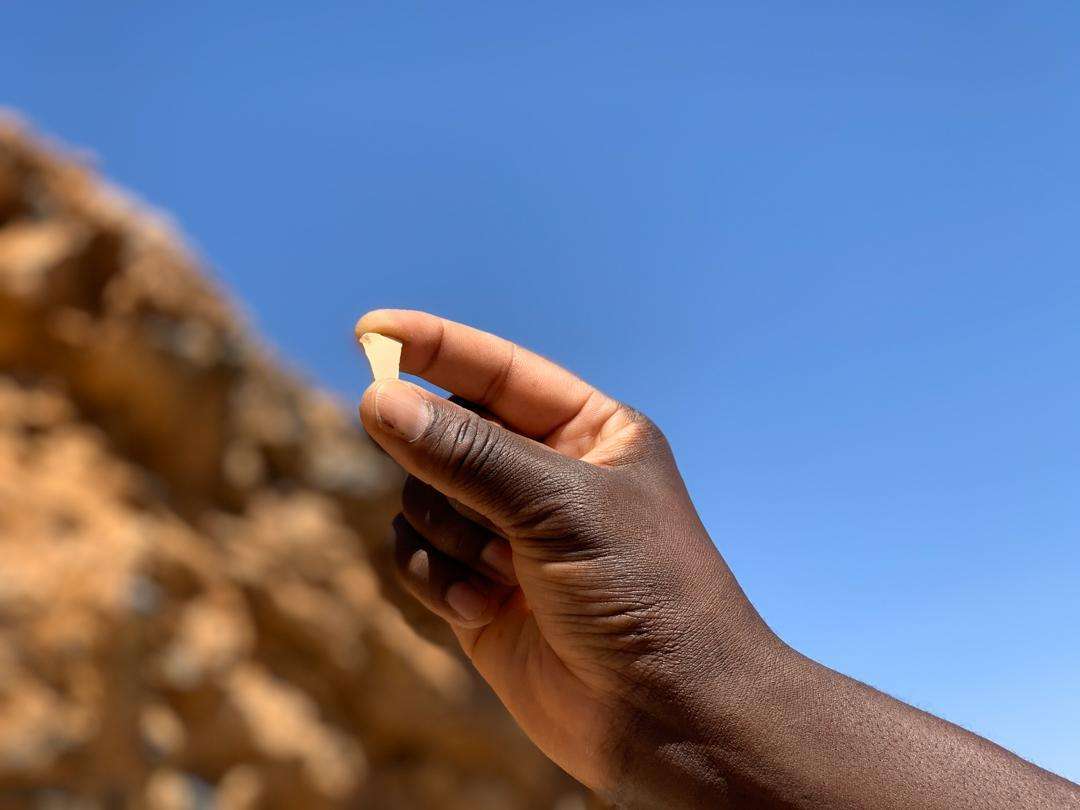 From giant dunes, to small critters, nothing goes unnoticed by eagle-eyed Jimmy, including this shard of ostrich egg shell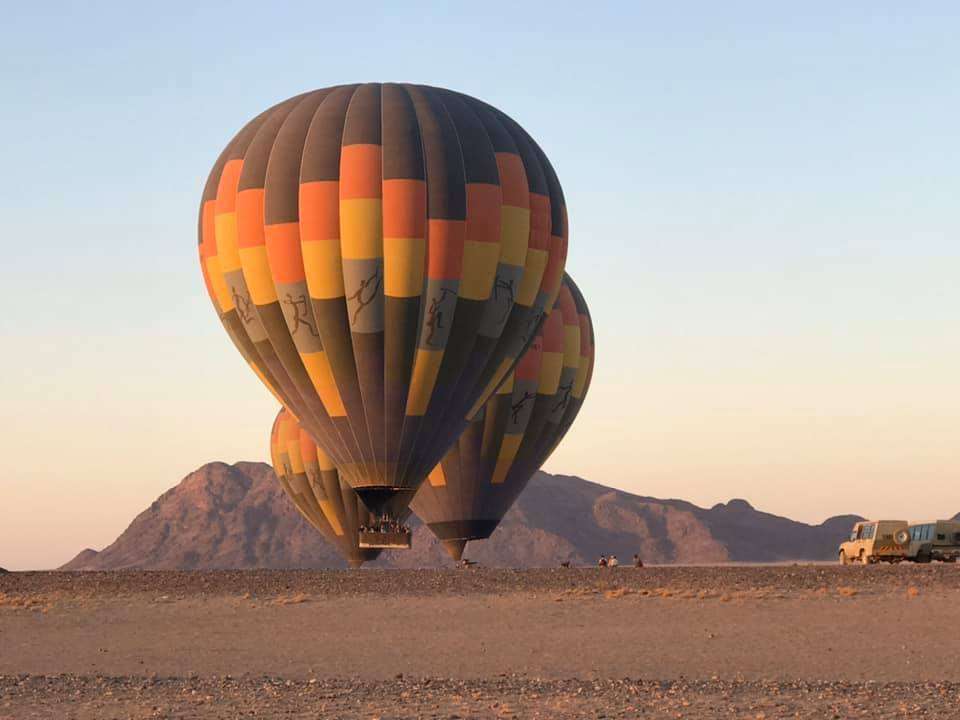 An adventure that should be on everyone's bucket-list… a thrilling hot air balloon flight above the Kulala Wilderness Reserve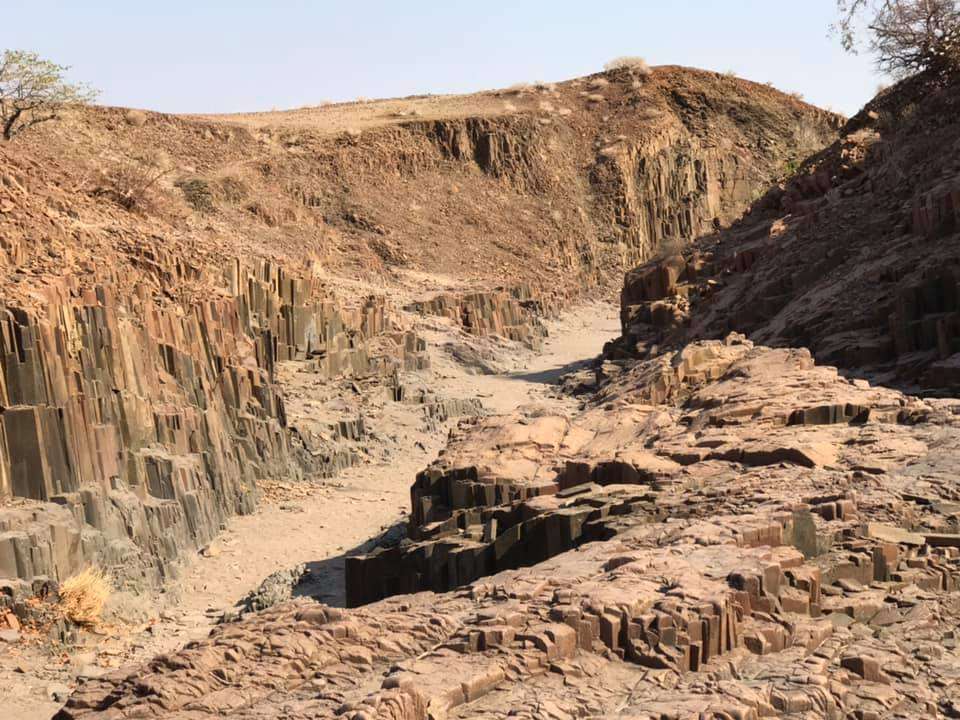 Namibia's varied geology encompasses rocks of Archaen age to the entire Phanerozoic aeon, covering more than 2.6 trillion years of earth's history. Explore the wondrous Sesriem Canyon during your visit to Little Kulala.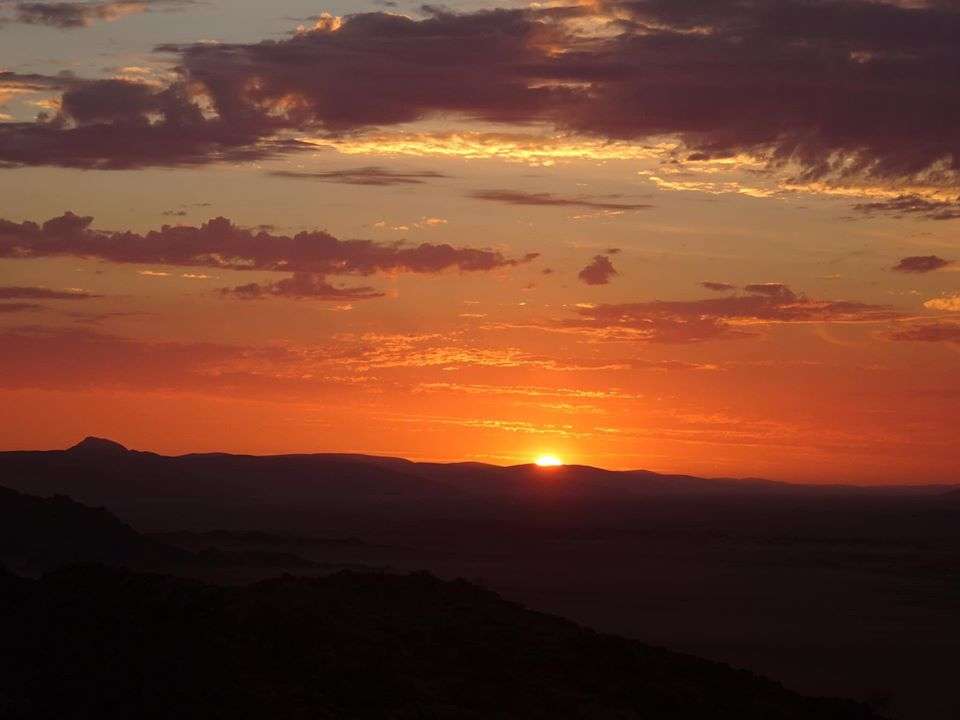 On your safari you will encounter astonishing vistas, and there is nothing quite as special as the vivid colours at sunrise and sunset in the otherworldly landscapes of Namibia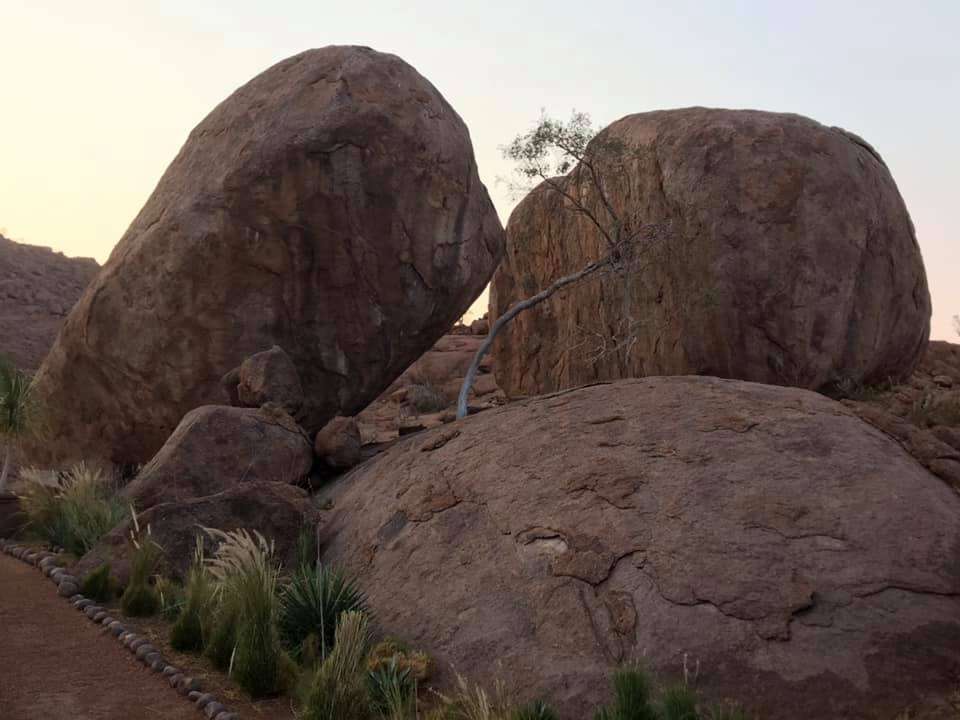 Many photos depict the enormously impressive granite rock formations of the country, especially in the Erongo Mountains where, in the ancient remains of a volcano between Omaruru and Usakos, one can find a large variety of these surreal outcrops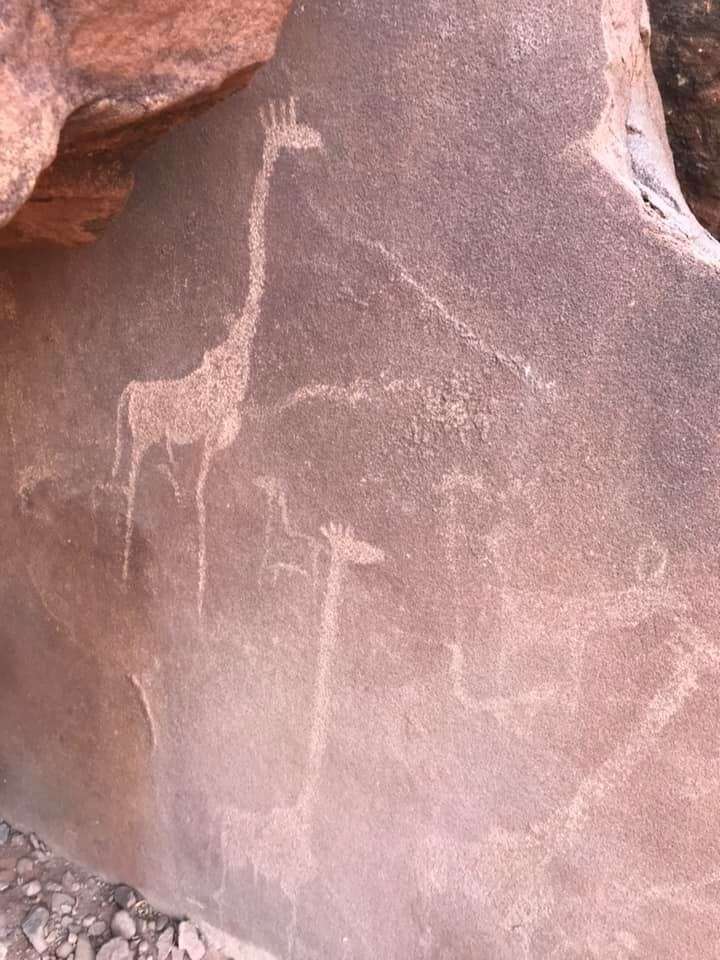 One of Namibia's most picturesque attractions, the rock engravings at Twyfelfontein, date back between 2 000 to 10 000 years and provide deep insight into a world long since forgotten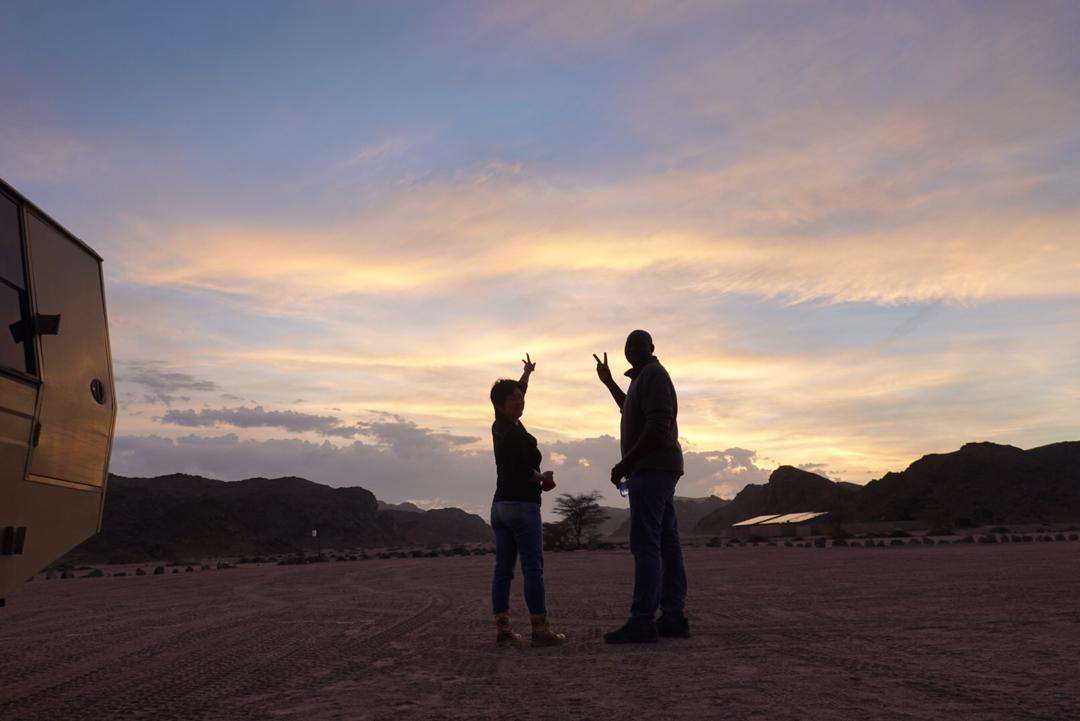 After a busy day of adventuring there is no better way to see it off than with a chilled sundowner drink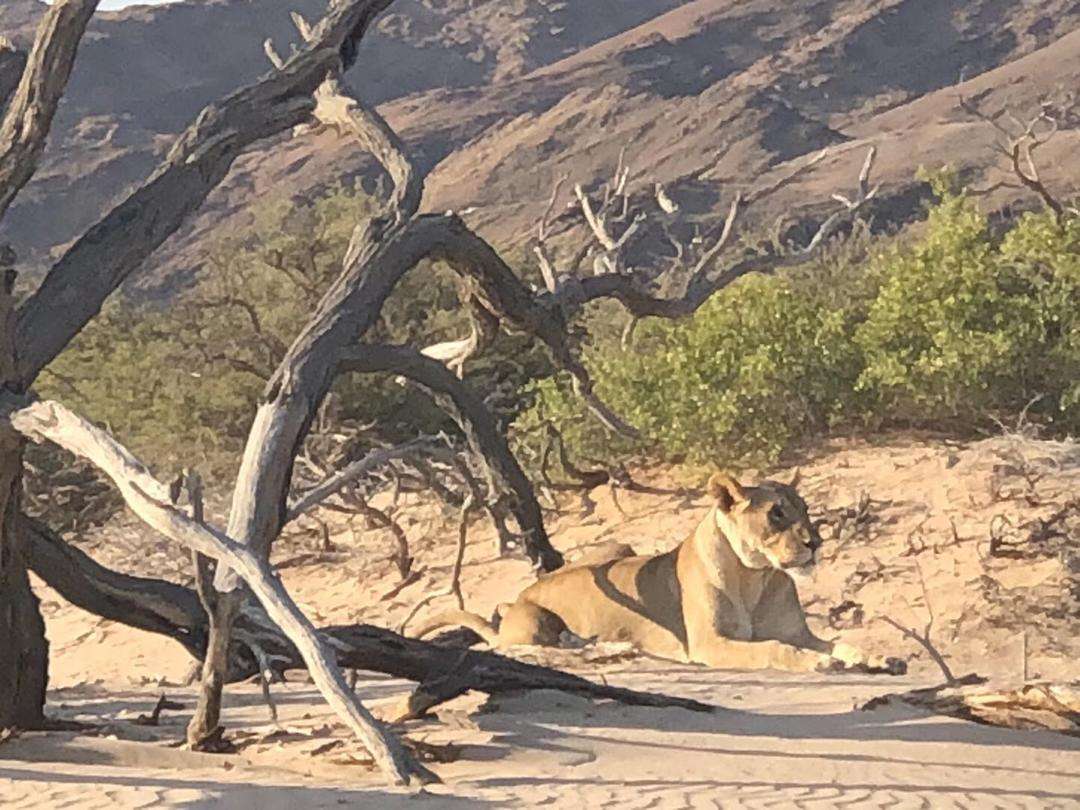 The next stop on your journey is the magnificent Skeleton Coast, famous for its desert-adapted lion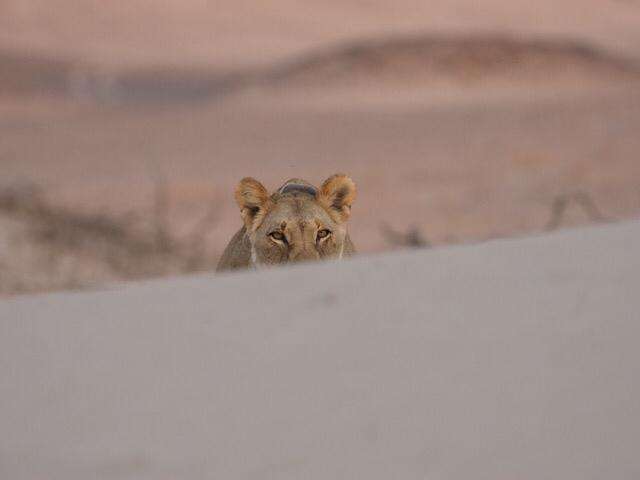 In one of the most inhospitable environments on the planet you will find a small number of desert-adapted lions. Even though they are brothers and sisters to the savannah lions that we all know, these lions have evolved over countless generations to withstand the harsh Namib Desert.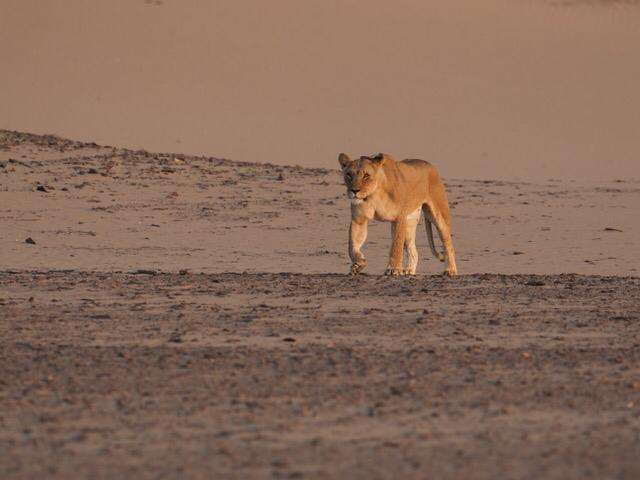 Desert-adapted lions, among just a handful of their kind, must figure out how to feed themselves and navigate encounters with other animals
`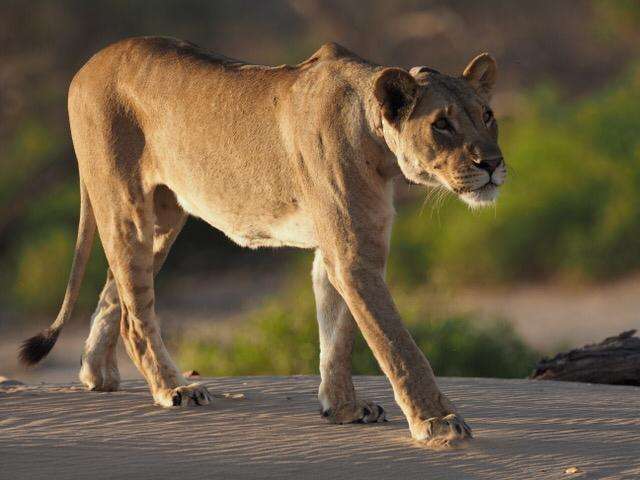 Having to walk over the hot desert sand, their legs tend to be a little bit longer than 'regular' lions, while, to withstand the cold of the night, their coats are slightly thicker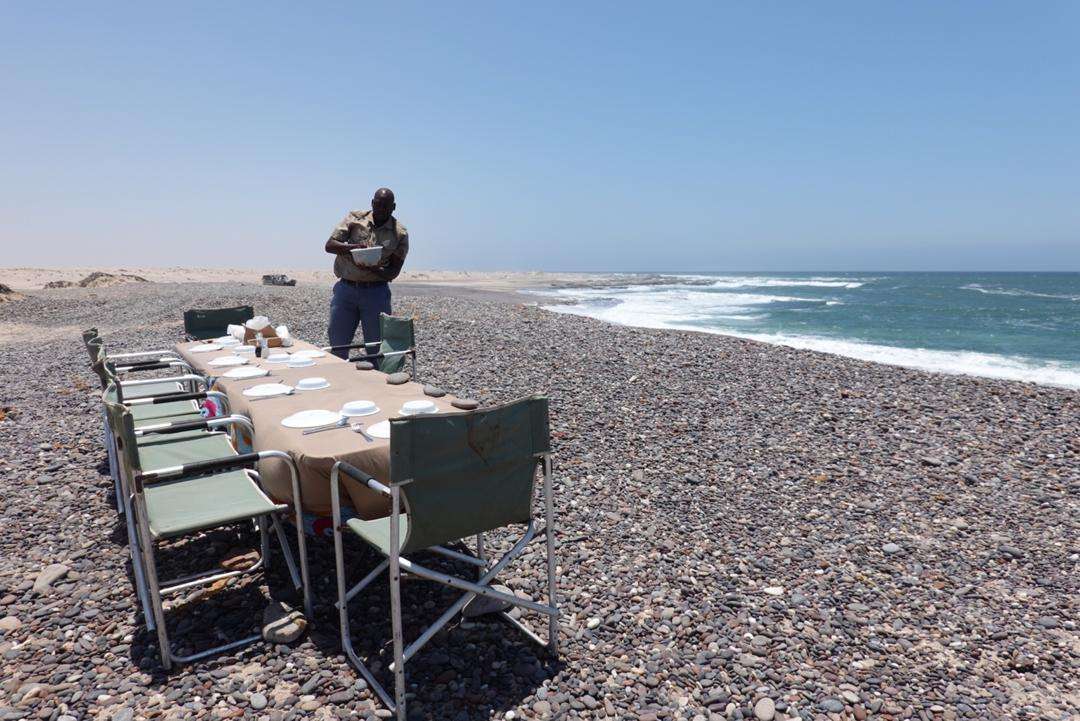 The wild Skeleton Coast – enjoy a fascinating drive to the coast along the Hoanib River bed for a scenic seaside lunch, before a scenic flight back to Hoanib Skeleton Coast Camp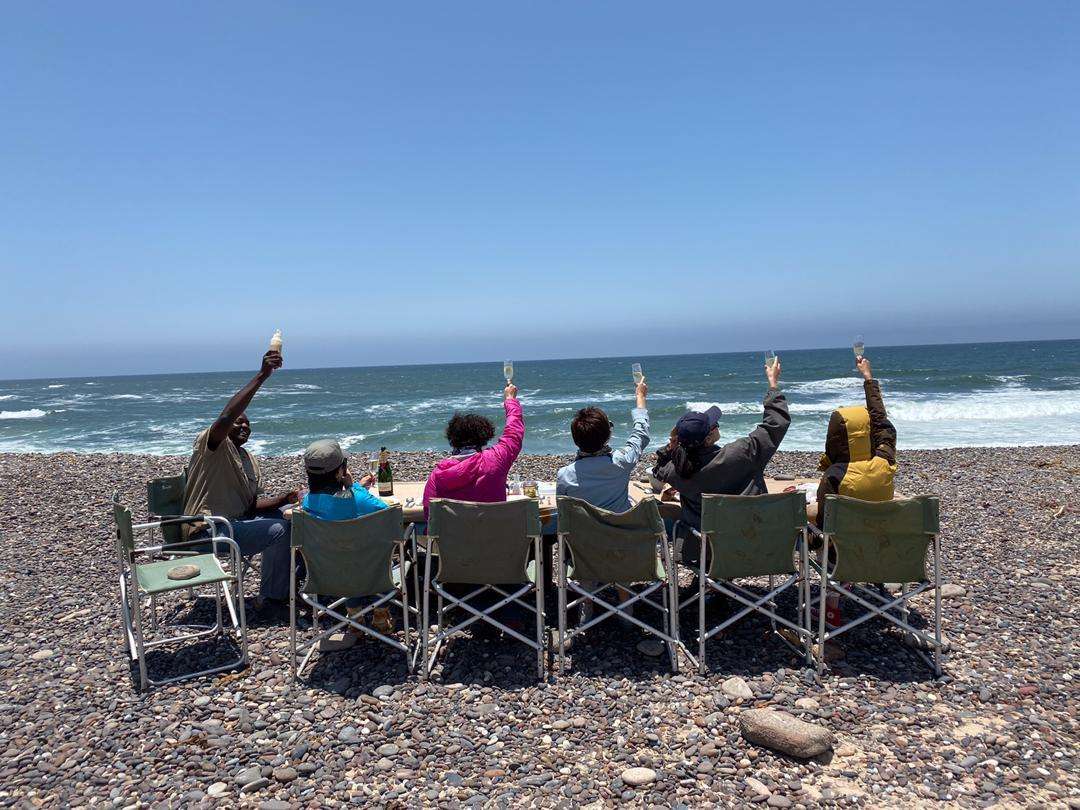 The ocean offers the perfect background for a relaxed lunch and celebration of the Namib Desert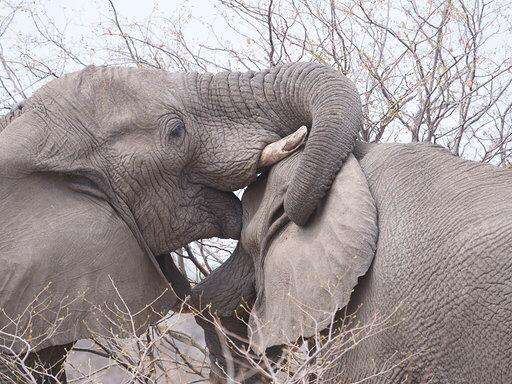 The final leg of your tour is through Etosha National Park, the country's foremost wildlife sanctuary and gateway to northern Namibia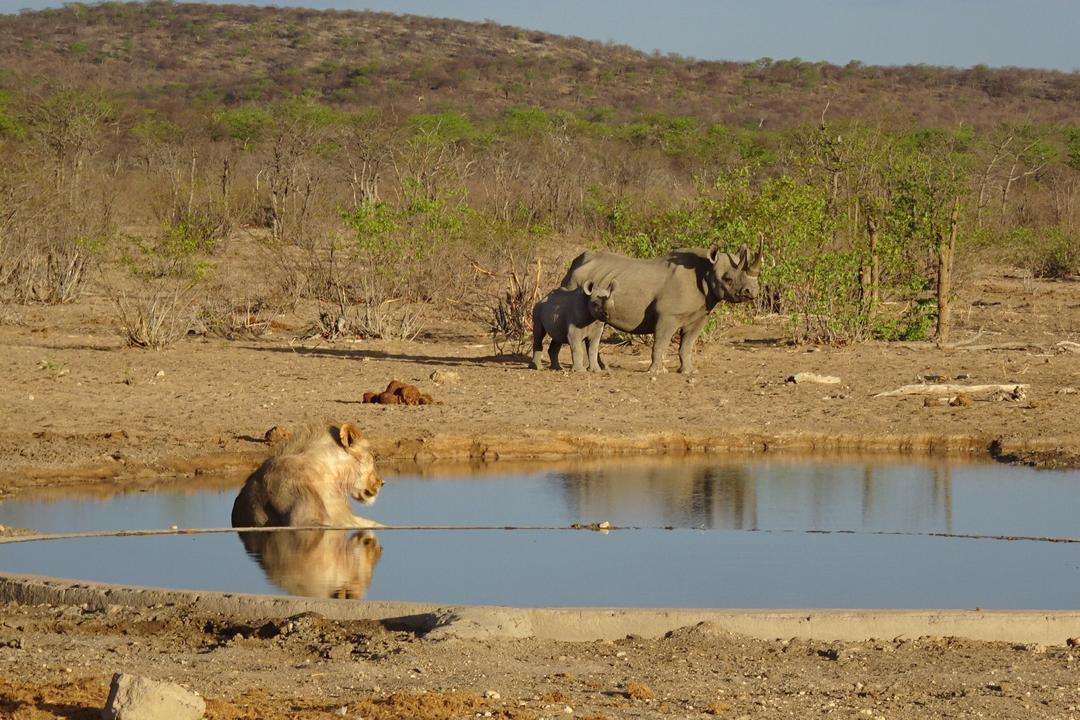 Etosha means the "great white area" and refers to the huge salt pan. This is naturally a very impressive sight, being the biggest salt pan in Africa.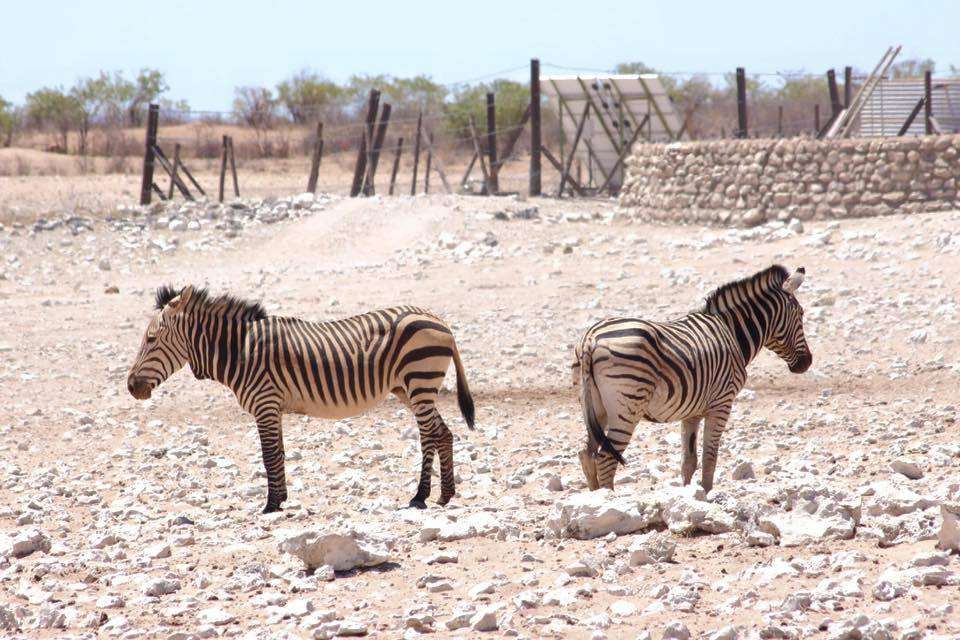 The landscape is unique and varied and subsequently home to a wide variety of animals. For example lion, elephant, leopard, giraffe, cheetah, hyaena, springbok, two kinds of zebra (plains and Hartmann's mountain zebra ), eland and many more species.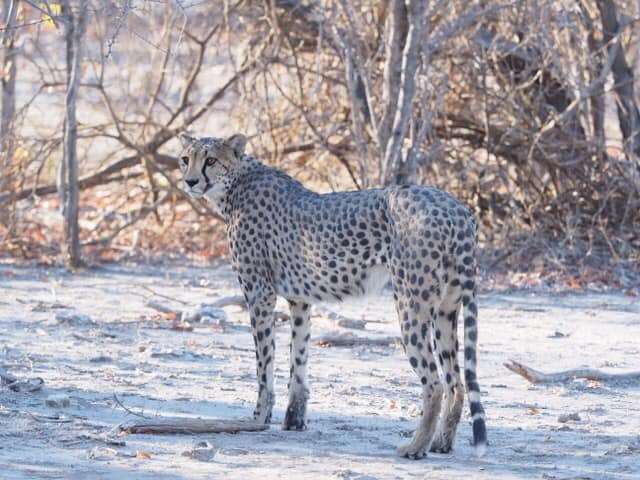 Even though Namibia is home to the largest cheetah population in Africa, actually Namibia is not the best place to see them as these cats like big open spaces; as you can see in the photo they are easily camouflaged in this unique environment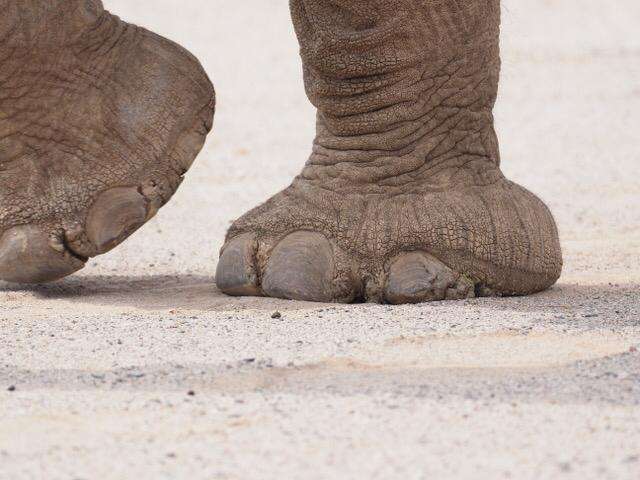 Desert-adapted elephants are found in just two places in the whole of Africa – Namibia and Mali – and Namibia's are under constant threat. Research projects offer practical solutions to keep elephants out of crops and villages, and ecotourism companies such as Wilderness Safaris help communities understand the value of keeping their giant neighbours alive.
We look forward to having you join us on a similar journey though Namibia soon – Jimmy and his trusty camera are ready and waiting.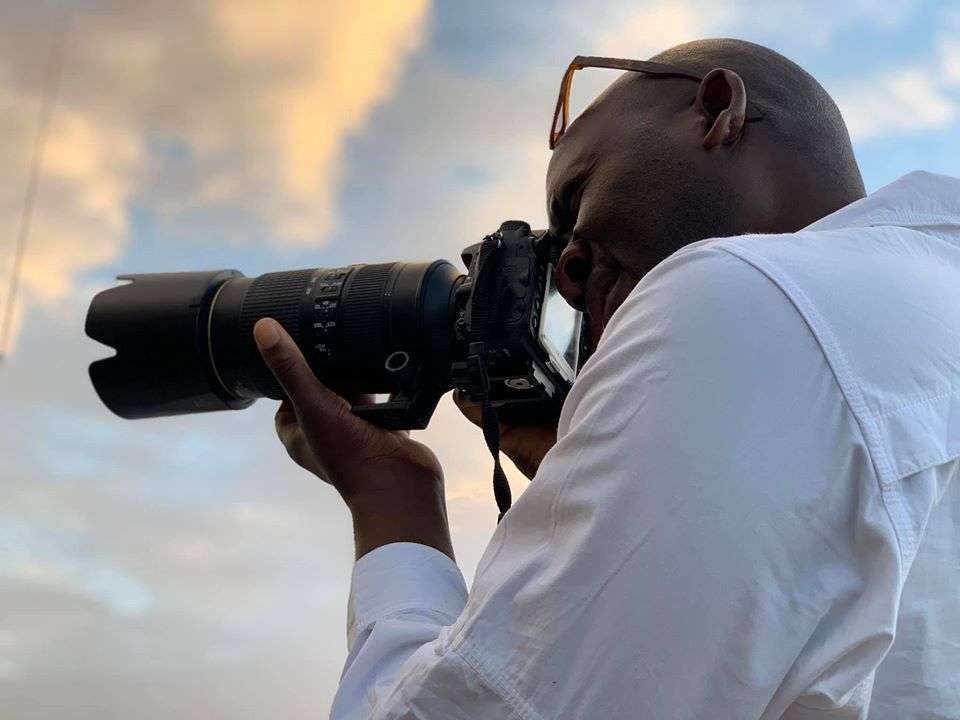 Written by Tenneil Zondagh and photographed by Jimmy Limbo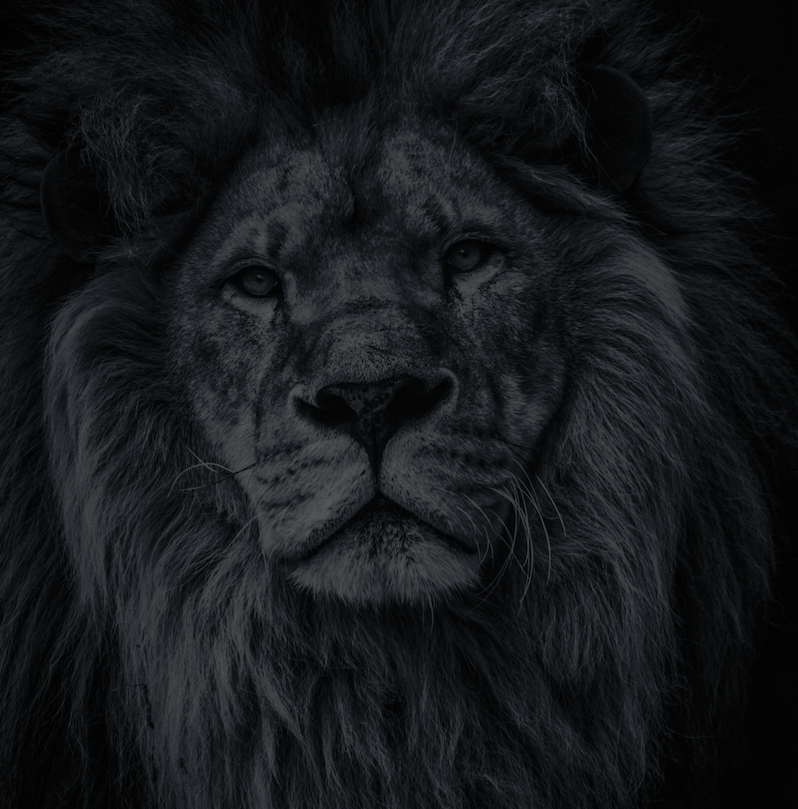 Let's plan your next journey
Ready?
When we say we're there every step of the way, we mean it, literally. From planning the perfect circuit, to private inter-camp transfers on Wilderness Air, and easing you through Customs. We're with you on the ground, at your side, 24-7, from start to finish. Ready to take the road less travelled? Contact our Travel Designers to plan an unforgettable journey.