The order Primates, with its 300 or more species, is the third most diverse order of mammals, after rodents and bats, and includes lemurs, lorises, tarsiers, monkeys, apes and humans.
Although there are some notable variations between primate groups, they share several anatomic and functional characteristics, reflective of their common ancestry. It is said that humans share almost 98% DNA with primates, and this is evident in common characteristics such as being omnivorous, having opposable thumbs, using tools to eat, and living in close family groups, to name but a few.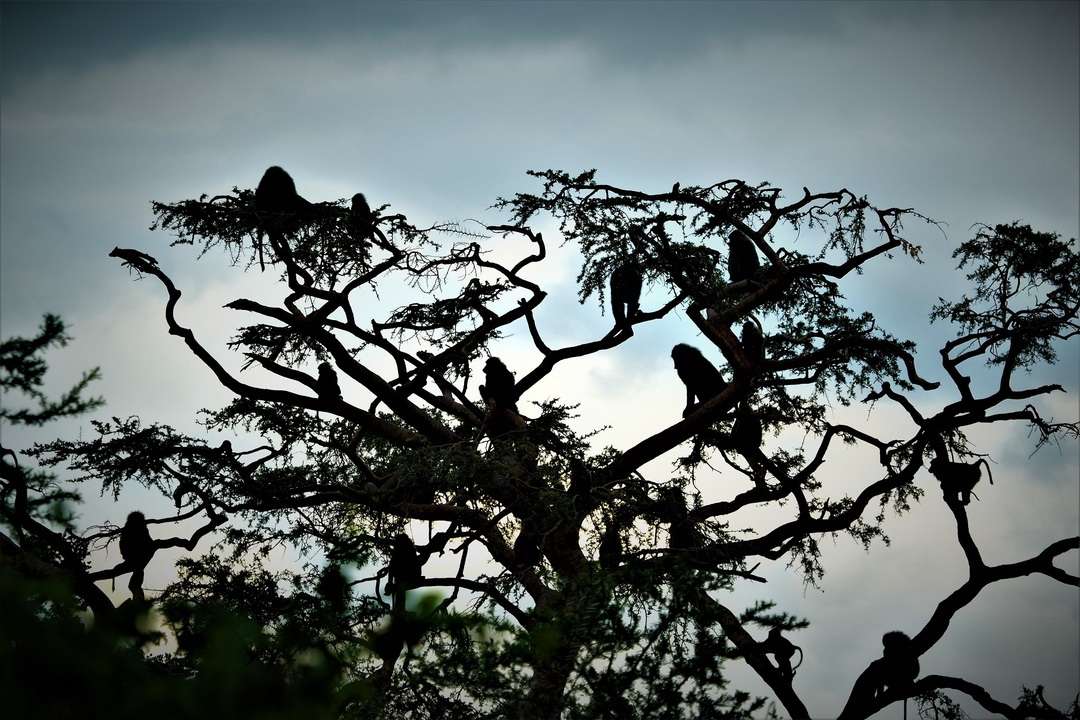 If you're coming to Africa, be sure to include some of these more interesting primates on your must-see list. Here are just a few of the Wilderness Safaris camps where you will find them.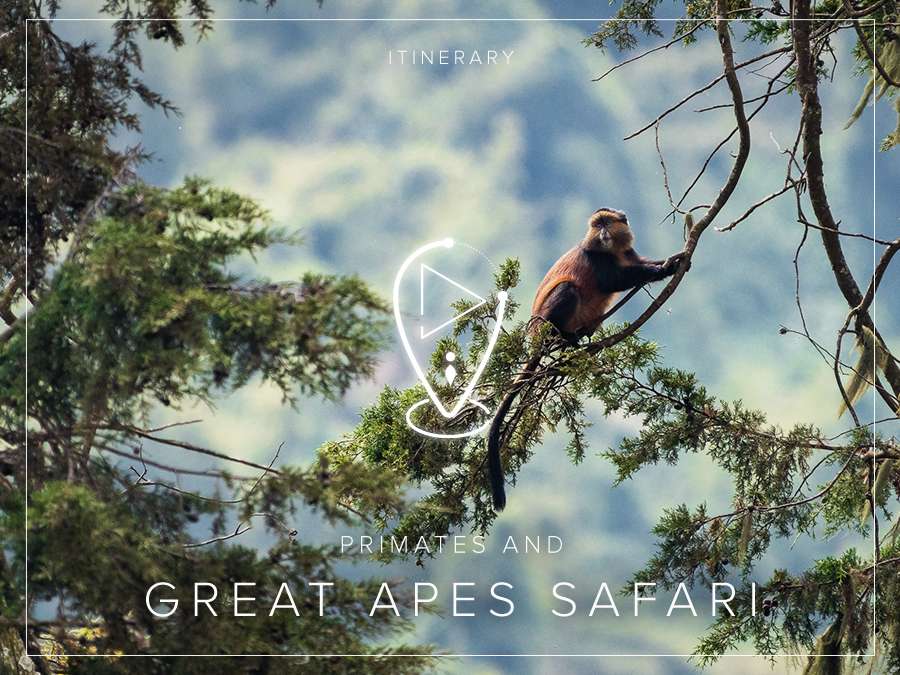 Gorillas and Golden Monkeys at Bisate Lodge – Rwanda
Bisate Lodge lies in the natural amphitheatre of an extinct volcanic crater – the word 'bisate' means 'pieces' in Kinyarwanda, describing how the cone has been worn away by natural erosion. Perched dramatically on the edge of Volcanoes National Park, in north-western Rwanda, with spectacular misty views of the brooding Bisoke and Karisimbi volcano peaks rising through the Afro-alpine forests, Rwanda is one of the most thrilling safari destinations in Africa. The lodge is within easy driving distance of Park Headquarters, from where once-in-a-lifetime gorilla treks depart daily. While gorilla trekking is the star attraction, nearby Volcanoes National Park offers other adventures: climbing Mount Bisoke, visiting the Gorilla Guardian Village, golden monkey trekking, or a trek to Dian Fossey's burial site. On the lodge property, explore nature trails where birds proliferate, and a camera trap has recorded a first: a silverback gorilla lumbering along one of the paths. Plant a tree for Bisate's reforestation project, helping to lure wildlife back to the area. Or meet members of the surrounding community whose livelihoods are so interwoven with the existence of the lodge.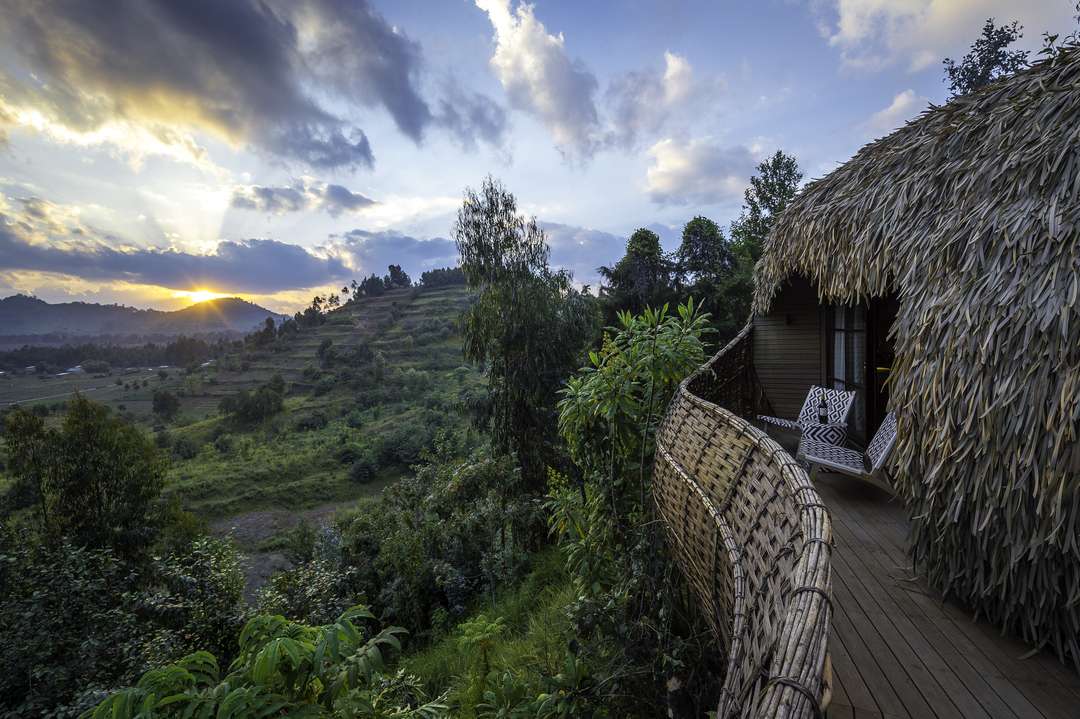 Gorillas
Mountain gorillas live in groups called troops that generally consist of one to four adult males (with the dominant male known as a silverback), some younger, aspirant males (blackbacks), and several adult females and their young.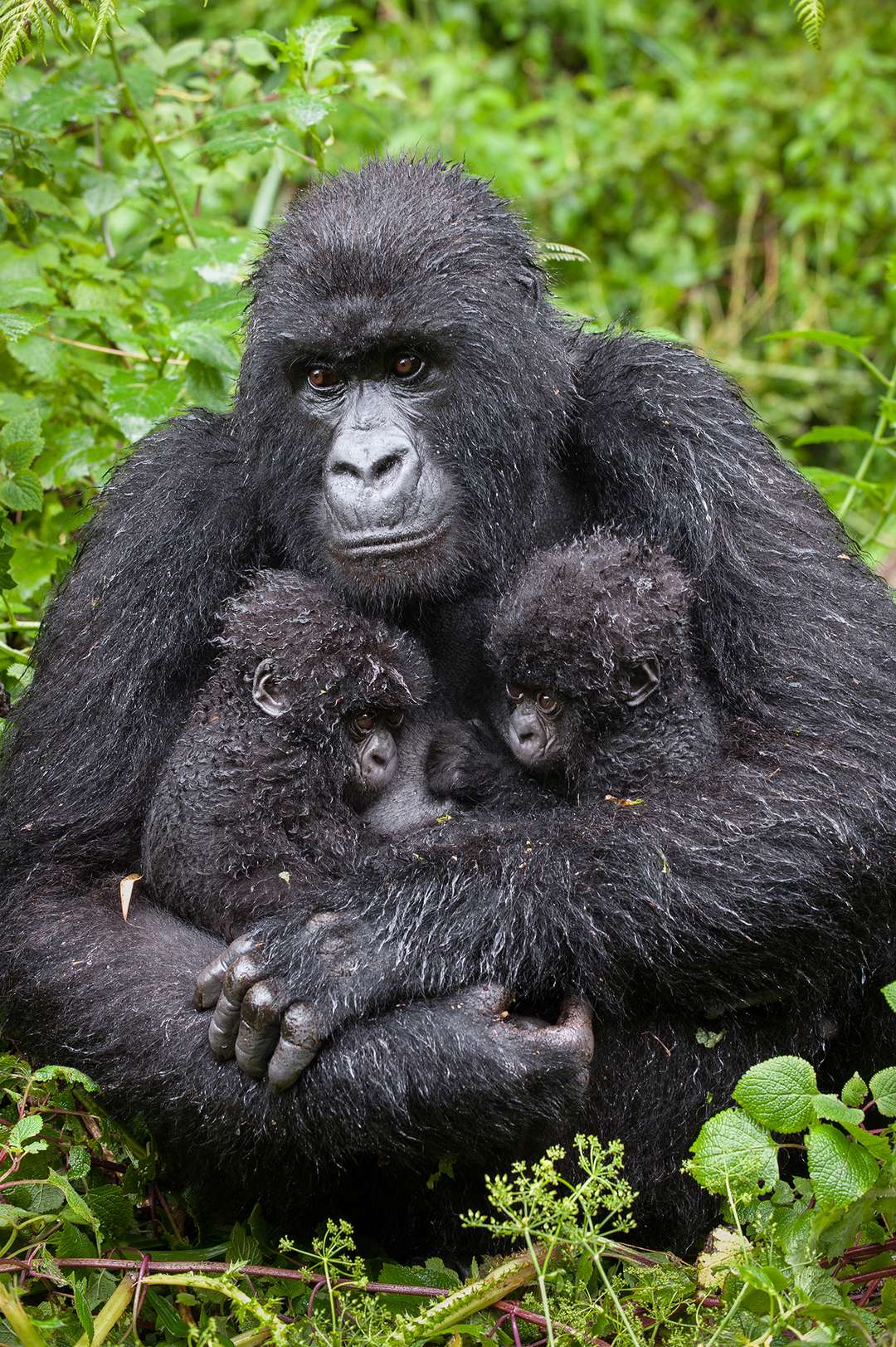 Golden Monkeys
The golden monkey is a herbivore, and generally feeds on bamboo leaves, bamboo branchlets and bamboo shoots. Bisate' reforestation efforts and thriving bamboo forests have expanded the habitat of the golden monkeys in the park, resulting in thrilling sightings right at the lodge.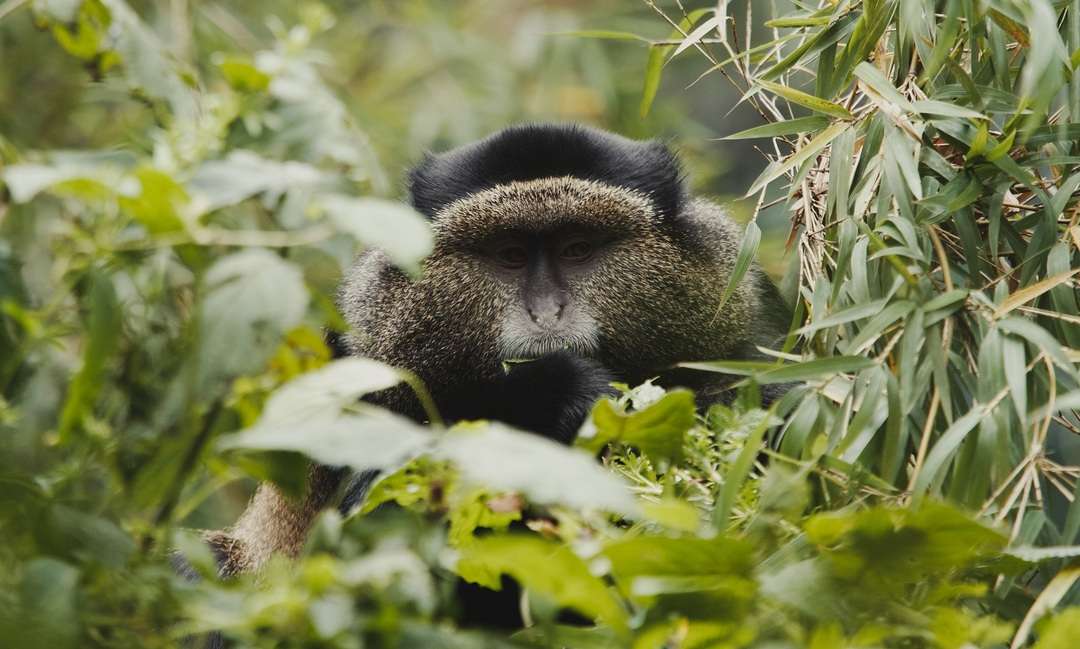 Olive Baboons at Magashi – Rwanda
Set on Akagera National Park's Magashi Peninsula, Magashi Camp looks out over scenic Lake Rwanyakazinga, towards the Mutumba Mountains in the west. Magashi's home is 6 000 exclusive-use hectares (14 826 acres) of the park, like Rwanda itself, a miraculous story of survival and regeneration. Located in the country's north-east, Akagera was devastated by the 1994 genocide and its aftermath, with a rise in poaching and returnees settling with their cattle on park land. Over the last ten years, the park has been significantly rehabilitated and today offers one of the most thrilling safari experiences in Africa.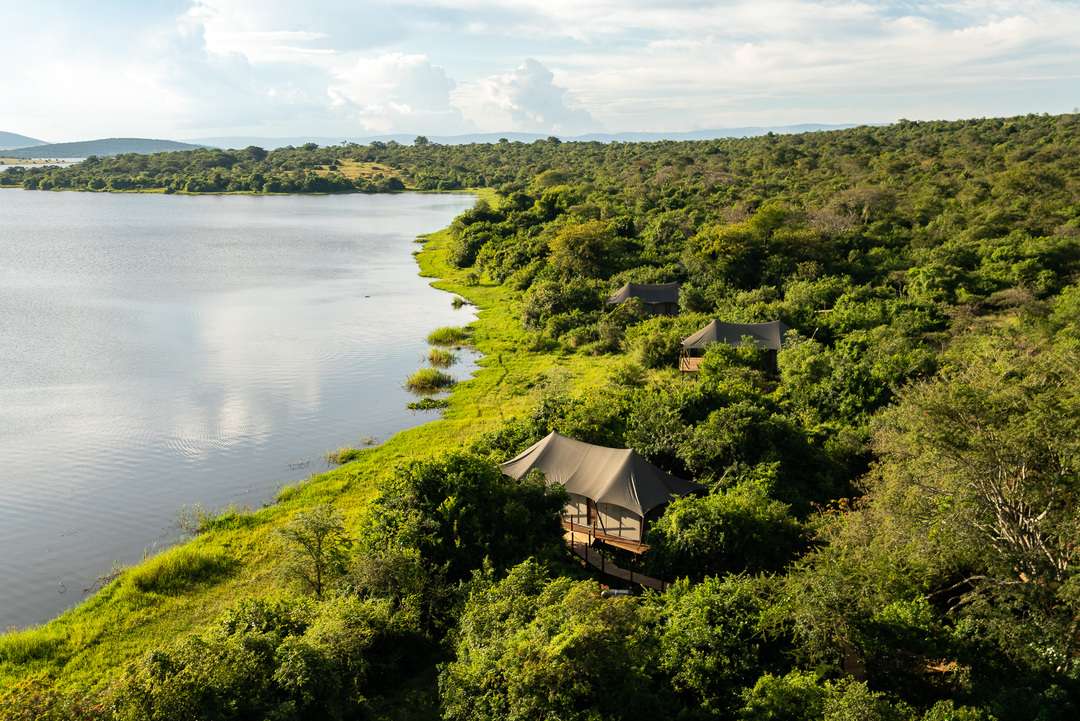 The olive baboon's ears are large, but hidden amongst their thick fur. Adult males have a dense, grey furry ruff around their cheeks, while the young baboons are darker, almost black, and don't have the heavy facial fur. These baboons have cheek pouches where they store food as they forage.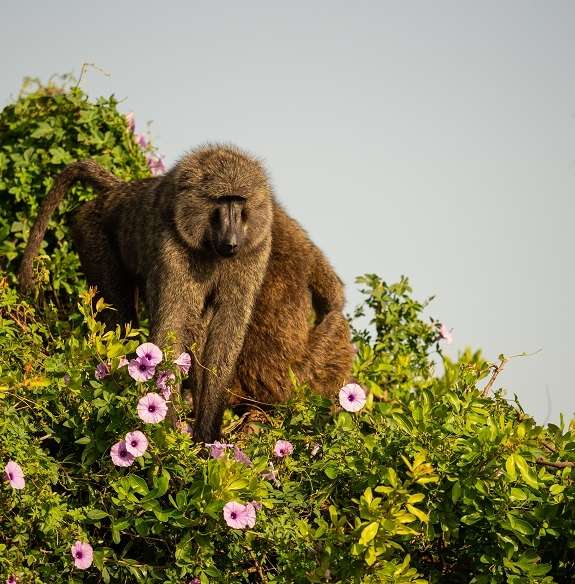 Patas Monkey at Segera Retreat – Kenya
Overlooking snow-capped Mount Kenya, luxurious Segera Retreat is found in Laikipia's savannah grasslands, home to the second-highest density of wildlife in Kenya. Game drives, guided nature walks and cultural activities showcase the environment, facilitated by an Experience Host and Guide.
Beautifully renovated stables form the core of the main area, while six large luxurious villas rise on wooden platforms above a profusion of botanical life. The lavish new Farmhouse Homestead, Segera House and perfectly positioned Villa Segera boast even greater privacy and luxury. Throughout, the Retreat and its gardens are filled with selected paintings and other art from amongst Africa's most inspiring artists from The Zeitz Collection. Other delights include a spa and gym, as well as the unique Nay Palad Bird's Nest sleep-out. The cuisine comprises Segera's own free-range beef and organic vegetables.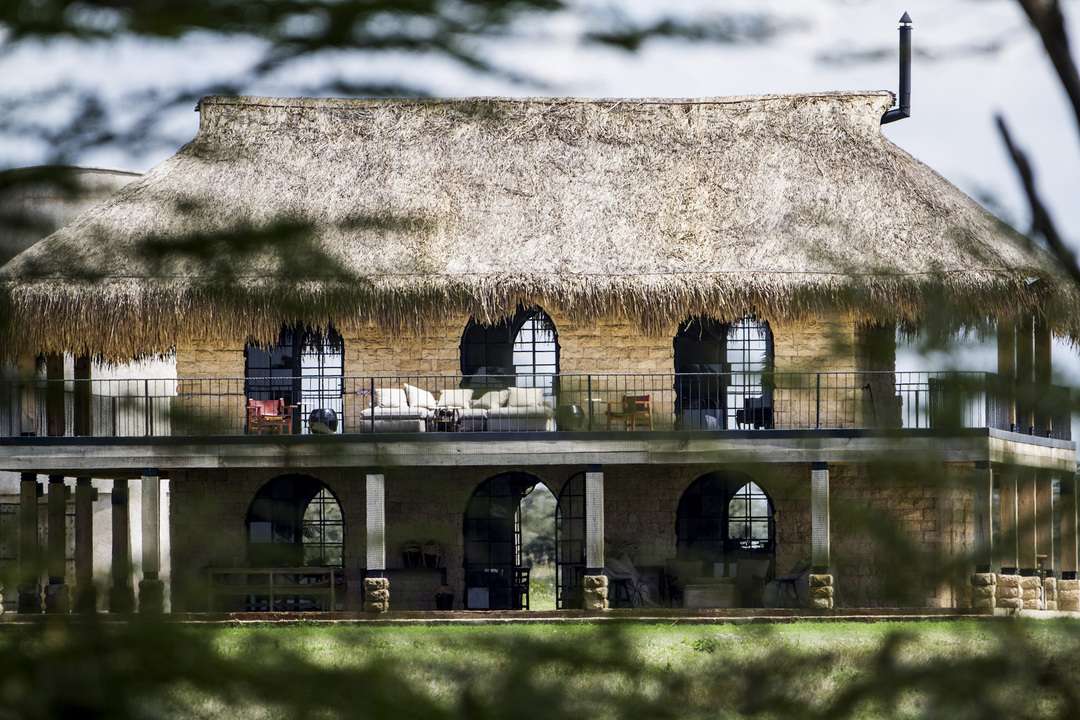 The adult male patas monkey has shaggy fur set off by a white moustache and white underparts, and is built like a greyhound. Unsurprising then, that it has been known to reach speeds of 55 km/h, making it the world's fastest primate.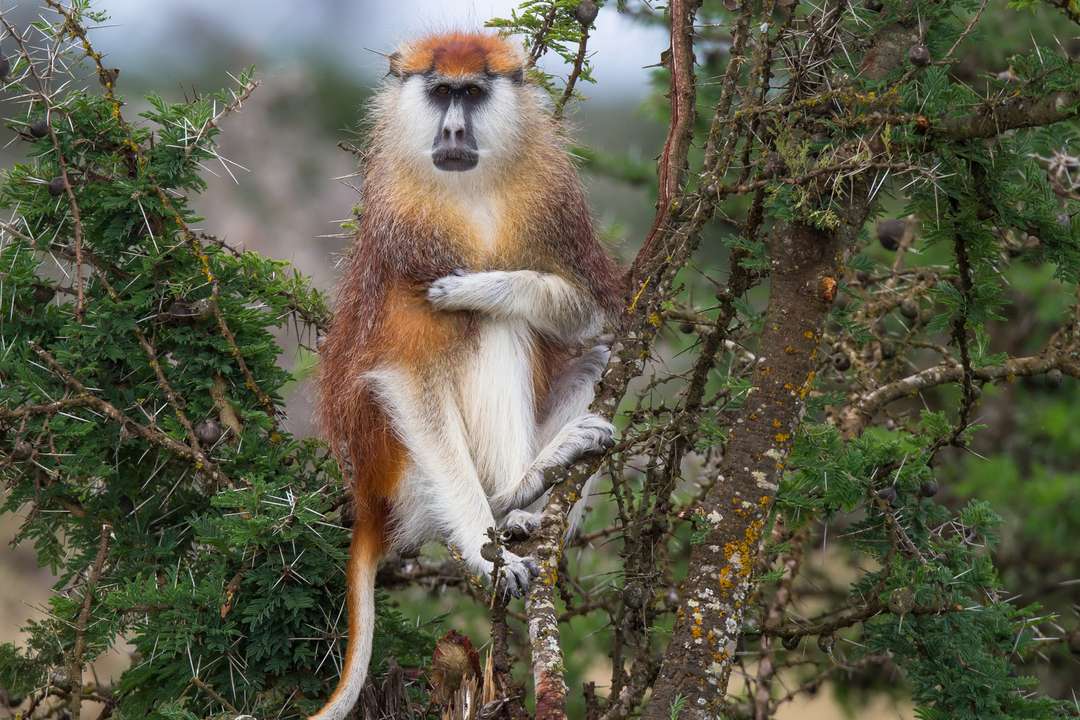 Vervet Monkeys at Toka Leya – Zambia
Toka Leya is the ideal starting or end point for your African safari. Morning explorations of the river, the surrounding Mosi-oa-Tunya National Park or nearby Victoria Falls can be followed by a tranquil afternoon at our spa, or practicing yoga on the inspiring, panoramic deck at the gym. The camp's 12 spacious, en-suite safari-style tents with expansive decks serve up dramatic views and glimpses of wildlife. Limiting our footprint on this pristine area, elevated wooden walkways weave between the guest tents and the main area, where the dining, bar and lounge areas are complemented by an infinity pool, a sundeck for sumptuous meals and a convivial fire pit for night-time gatherings.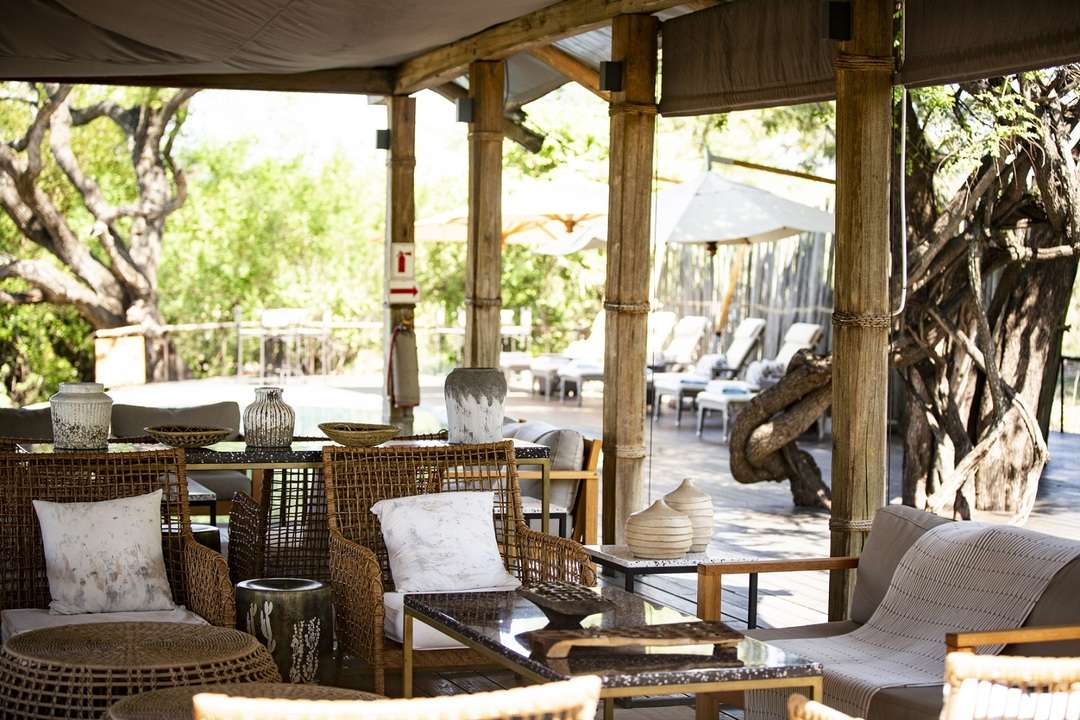 Typically living in groups of up to 30 individuals, vervet monkeys are fascinated by the infants in their groups, and will try to groom them at every opportunity. However, the mother's close family has first access to the new baby, and everyone else has to wait their turn!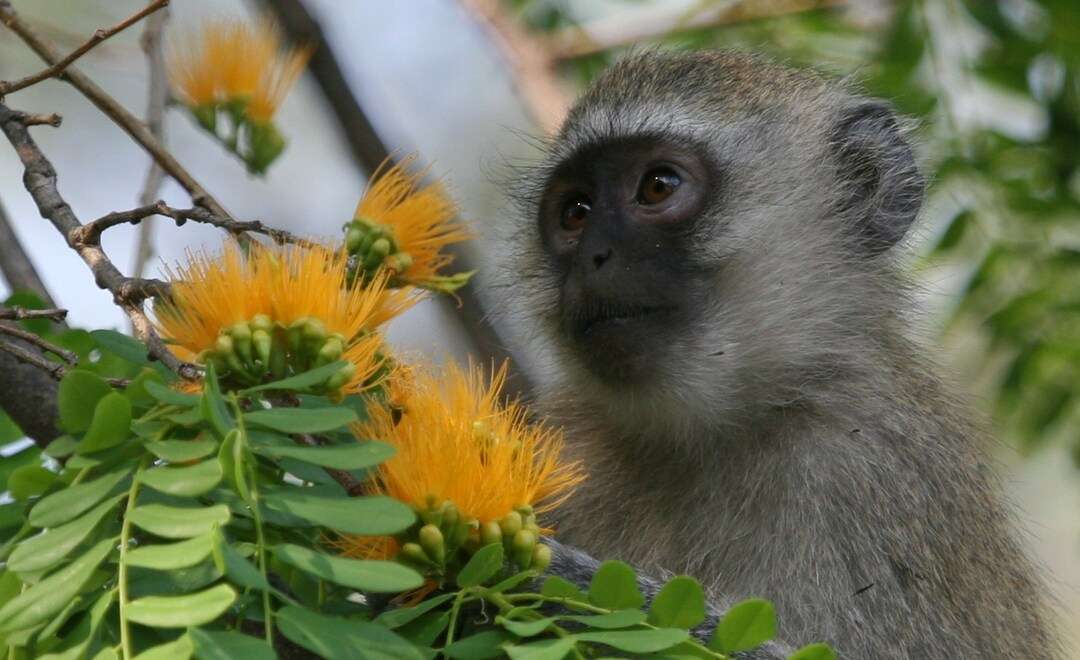 Chacma Baboons at King's Pool – Botswana
Named for Scandinavian royalty, this stylish camp overlooks the oxbow-shaped King's Pool Lagoon and Linyanti River system. Activities include day and night game drives, guided nature walks, and nearby hides, ideal for photographing birds and wildlife. In the dry season, guests can spend their siesta watching game come down to drink at the unique underground hide, where the water is at eye level. Seeing elephant feet and trunks almost within touching distance while safely inside is an experience that transcends that of an ordinary safari.
This 100% solar powered camp, has seven well-appointed thatch and canvas twins and one suite, each boasting a spacious bedroom and lounge area leading to a veranda that soaks up the gorgeous views of the lagoon. The stylish main area comprises a pool, lounge, library, and dining and bar area, set on expansive, raised decks close to the water's edge.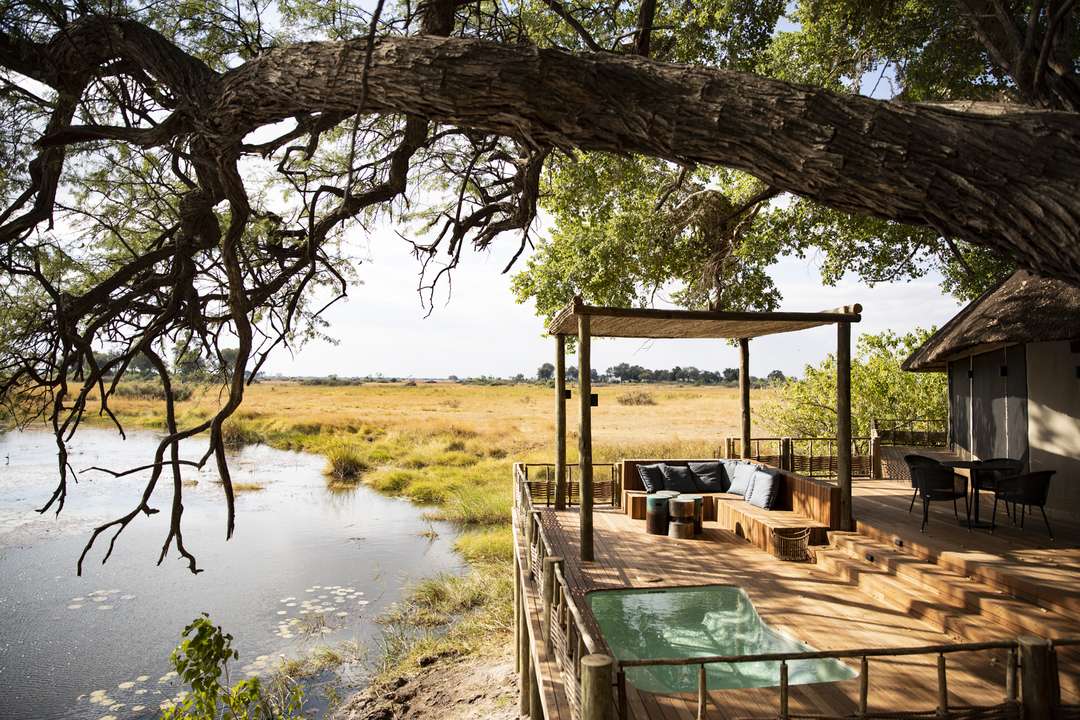 The chacma baboon is a powerful terrestrial primate, distinguished from other baboons by its much larger size, inverted U-shaped tail and distinctive dog-like head. Omnivorous and at home in almost any habitat, this baboon is the most widespread primate in Africa.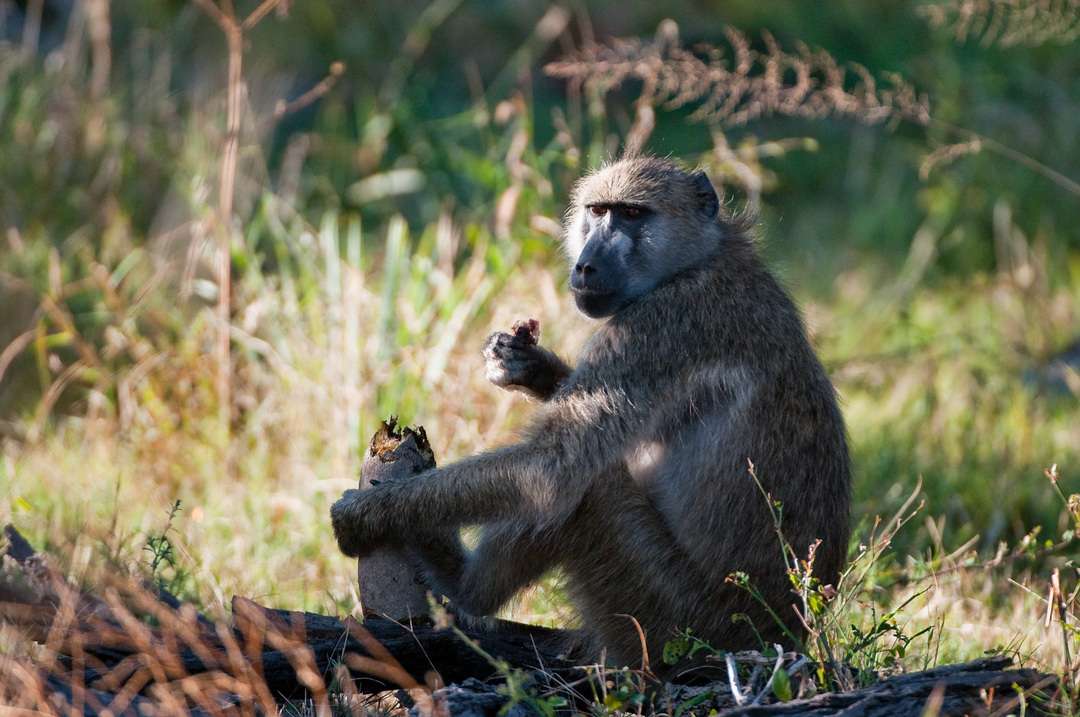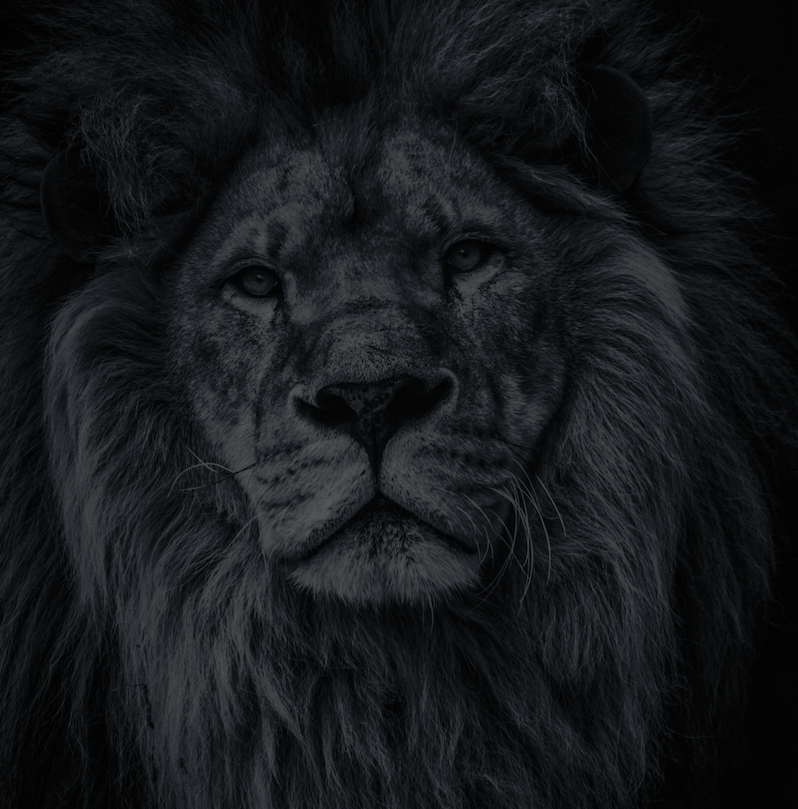 Let's plan your next journey
Ready?
When we say we're there every step of the way, we mean it, literally. From planning the perfect circuit, to private inter-camp transfers on Wilderness Air, and easing you through Customs. We're with you on the ground, at your side, 24-7, from start to finish. Ready to take the road less travelled? Contact our Travel Designers to plan an unforgettable journey.