They say a picture is worth a thousand words. Well I am going to share a very memorable picture with you and promise to keep it to exactly one thousand words.
Based in the wilderness and being a bush lover, you might wonder what we get up to when the camp is empty… Go for a walk, of course! Ours was quite the walk. We'd been chatting around the fire when the idea was formed: 'Let's walk from Savuti Camp to DumaTau!' It seemed that just these words were all we needed. And this is exactly what we did!
One could probably write a book about the staggering experience and yet this would still not do it justice. That said, there are a few highlights to be shared…
Goodman and Onx were our guides on this adventure and we walked in two different groups on separate routes, meeting only later for some edible fuel. As we left camp, the excitement was obvious on everyone's faces but this was soon met by a burst of adrenaline when we heard a lionesses' contact call, literally behind the mopane woodland through which we were walking! At this point we looked at each other with noticeable alarm, what had we just walked into? Our guide's calmness and the slight smirk on his face made us believe that this was part of the excitement.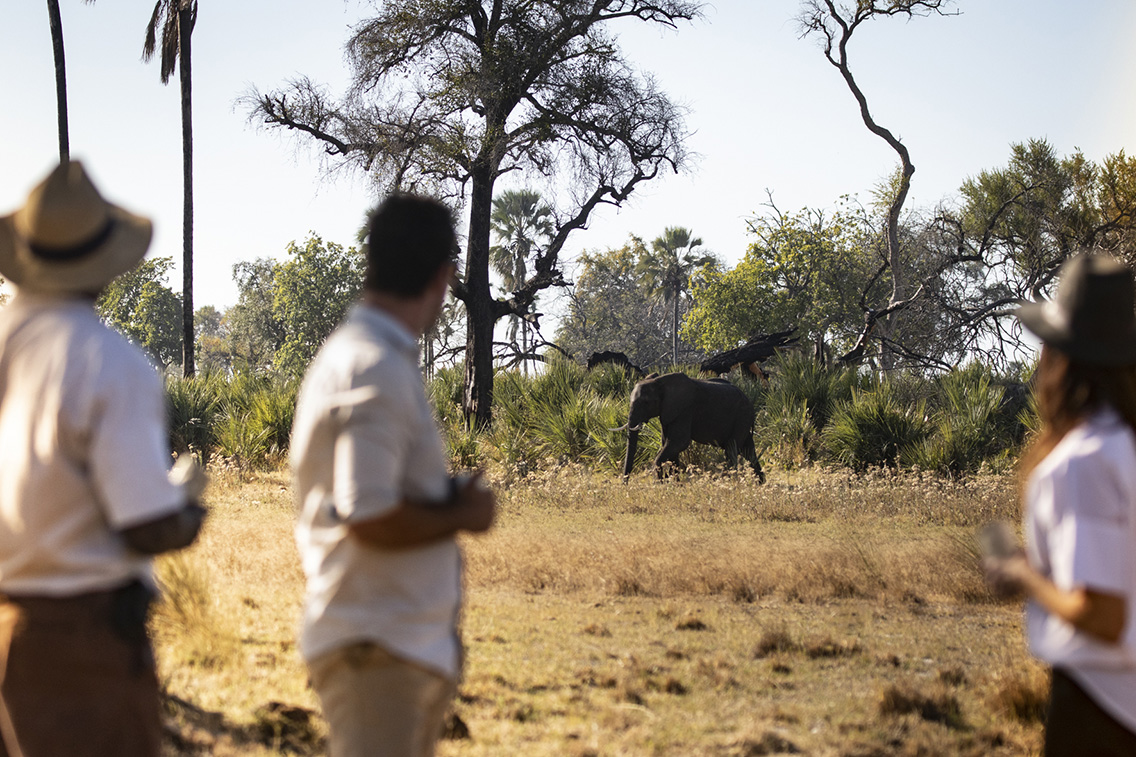 As we continued north along the Savute Channel, the morning roar of the lioness seemed to be hot on our trail, and at a point we were all waiting in anticipation for the queen of the jungle to come bursting out of the scrub. It never happened so we 'distracted' ourselves with the carmine bee-eaters that were catching insects on the plains as we walked passed… magic!
Eventually the lioness call that was serenading our departure faded away. Our next distraction was a hippo bull that was clearly aware of us watching him. We were far off and at a safe distance but this nonetheless had us moving along swiftly.
We were heading to a mystical place we call "The Forest" where the mopane trees have grown abnormally tall, making it feel like an enchanted wood. Approaching a water crossing we came to a halt when our guide spotted a tan furry beast resting in the shade. It did not take long before we established it was a male lion! Not one but two of these fine fellows. Needless to say, our adrenaline was on a whole new level. The first male got up, and once we had established that they were not being aggressive, we had a good look at them. The staff were all so excited and all wanted to see this glorious 'tomcat' while on foot, believe you me, lives were changed at that moment!
After satisfying our optical nerves, and realising that the lions we were looking at were the well-known Channel Boys, we continued our adventure by crossing the backflow waters onwards to The Forest. This area is a serene and mystical location, with tall mopane and ancient leadwoods on what would otherwise be an open plain. It did not disappoint and the excitement continued with impala and waterbuck alarming at our unfamiliar presence. Being in this ancient setup, out of the comfort of the vehicle, was pure magic! A picture really could not do it justice. It had plenty to offer, from large mushrooms that had emerged following the recent rains to wandering Jews with their dainty blue flowers.
We carried on through a sandy Kalahari apple-leaf belt, where in the open areas our experienced guides emphasised that we should cross quickly. Traversing the thick sand I realised why we had invited the Land Rover. It didn't take long to walk through the sand and soon after our sense of adventure returned. Whilst missioning we caught a glimpse of a grey mass, moving towards us. We quickly took refuge under a low mopane, which at that stage gave us peace of mind, and we honestly felt untouchable. With a quick charge and a flap of the ears the young bull elephant turned to find a tree to continue his forage.
We could not wait to share the excitement of our walk thus far and did not have to wait long as it was time for us to stop for a little picnic lunch at Mokwepa Pan. The smiles on everyone's faces spoke a thousand words, we all felt very much alive and in tune with the wilderness. We could not have finished our lunch any sooner and we were ready to see what other wonders we would encounter. We had walked for five hours and estimated another three hours before we arrived at our destination.
We decided to leave the channel and head inland for different vegetation and to discover what hid under fresh elephant dung while our guides also showed us how to wash our hands with devil's claw.
Two hours into our last stretch of the day we bumped into giraffe; watching these gentle 'tall horses' was a highlight in itself, to see at first their short, startled gallops and then confused stares made us realise how little these animals are used to seeing people on foot and how special this opportunity was.
Our last hour was what would make or break this avid bunch of adventurers. Our feet began dragging and our legs started complaining but on we pushed. Just before we reached the Old DumaTau site we found a very confused looking hyaena taking a nap under a tree, obviously not expecting two-legged visitors to come wandering past! He stared at us for a good few seconds before deciding to make a run for it... his shady spot under the tree now looked very inviting.
We pushed on and all 18 of us crossed the line at DumaTau's parking bay, bedraggled, tired and a bit sunburnt and crispy. We felt larger than life, our lives had changed during the 40 km or so journey we had just walked through the wilderness. Working for Wilderness certainly does change lives and this walk once again reaffirmed this. And so there you have it…. a walk in one thousand words.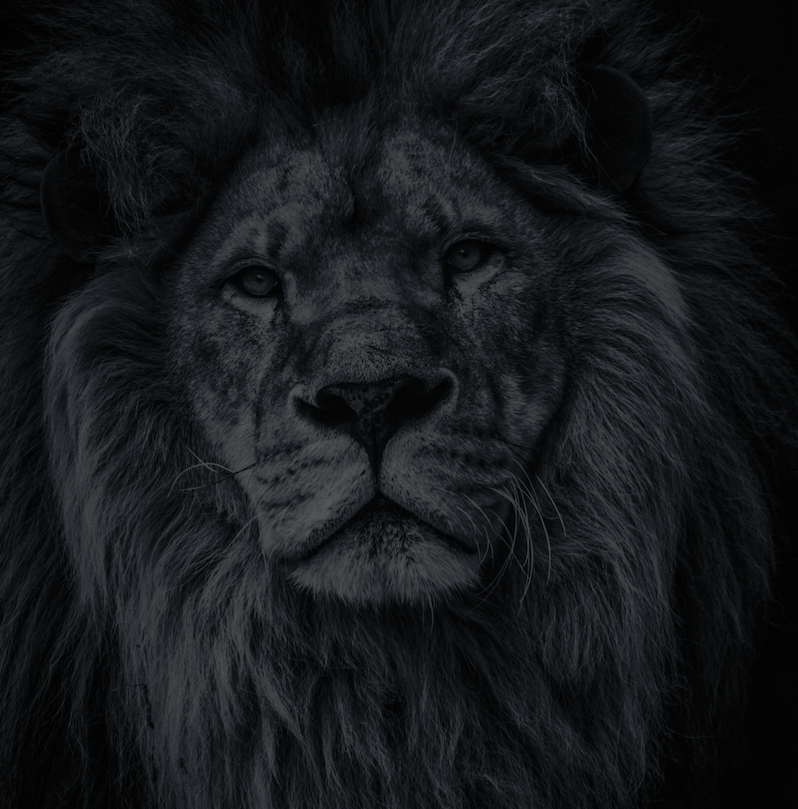 Let's plan your next journey
Ready?
When we say we're there every step of the way, we mean it, literally. From planning the perfect circuit, to private inter-camp transfers on Wilderness Air, and easing you through Customs. We're with you on the ground, at your side, 24-7, from start to finish. Ready to take the road less travelled? Contact our Travel Designers to plan an unforgettable journey.