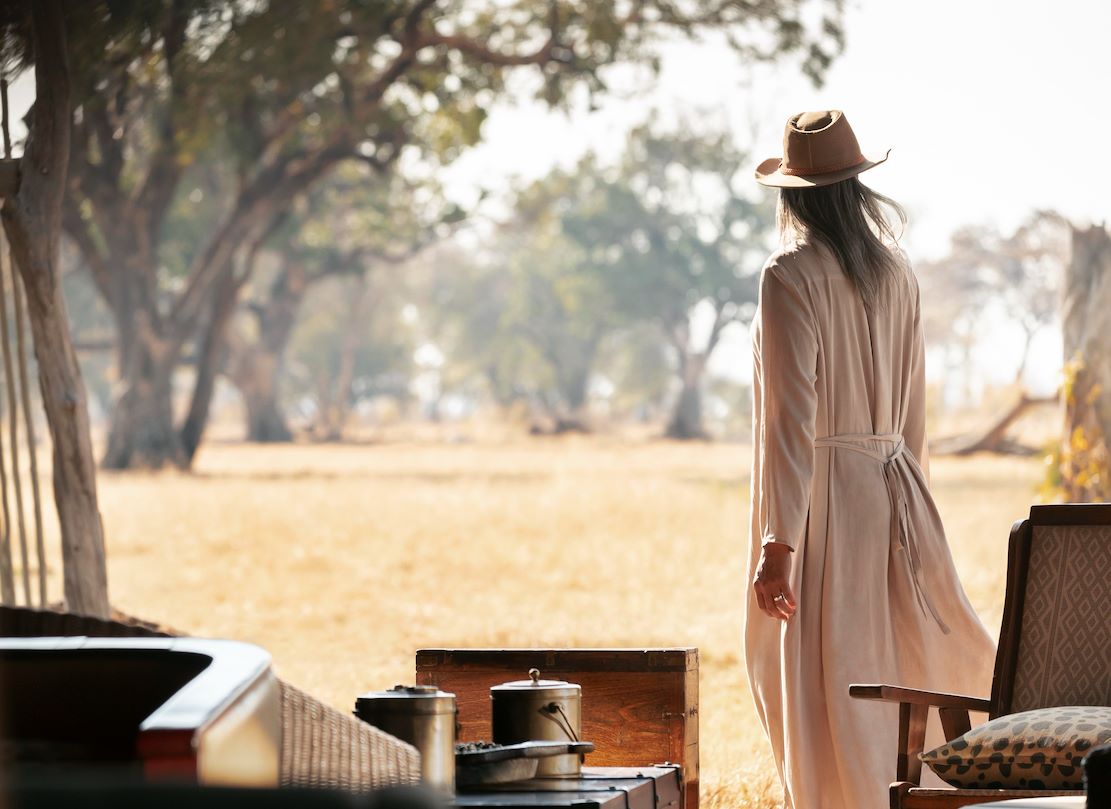 ---
Classic Hwange
An authentic safari camp in a classic African setting: Zimbabwe's Hwange National Park.
Destinations
Wilderness Davison's
A classic safari camp in Zimbabwe's iconic Hwange.
Come for the abundant wildlife, stay for the incredible sense of belonging.  Wilderness Davison's in Hwange National Park captures the true spirit of an African safari, where crisp mornings, warm afternoons, breath-taking sunsets and fireside chats set the day's tempo. Experience exceptional game-viewing across all seasons in a wildly beautiful environment.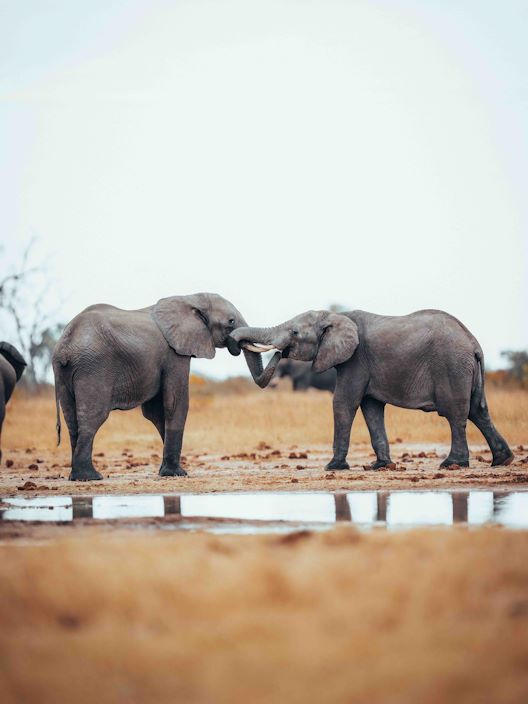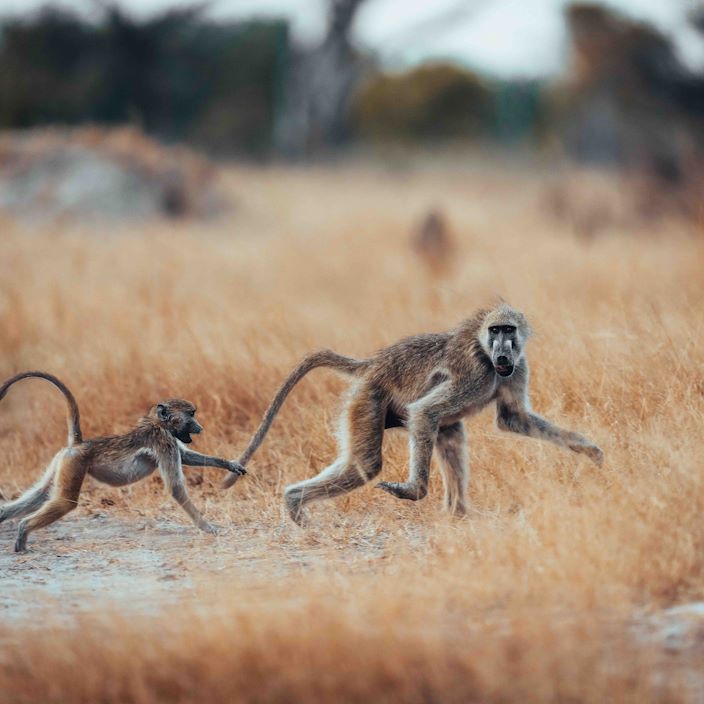 Named after the first warden of Hwange National Park , Davison's offers a timeless, classic safari experience. Delight in the authentic nature of this wild place, where animals roam freely and the true spirit of an African safari prevails.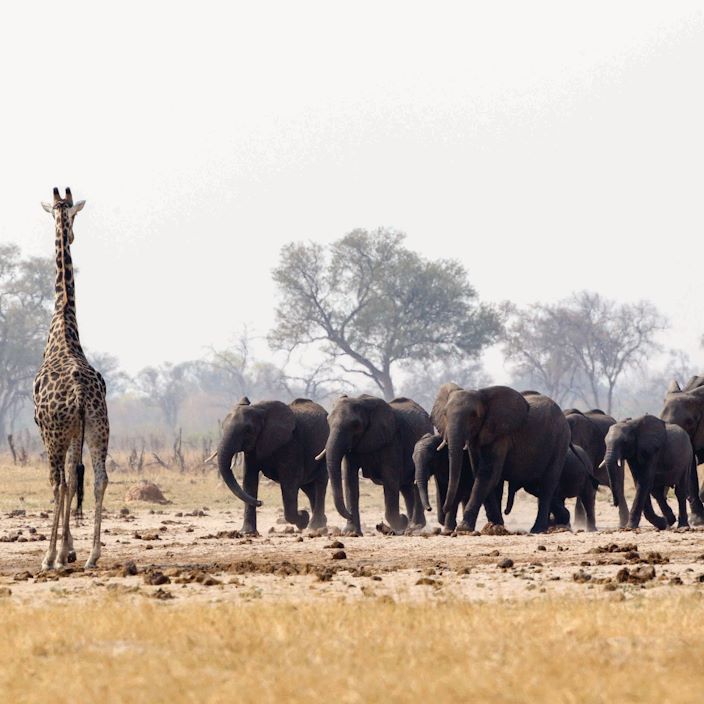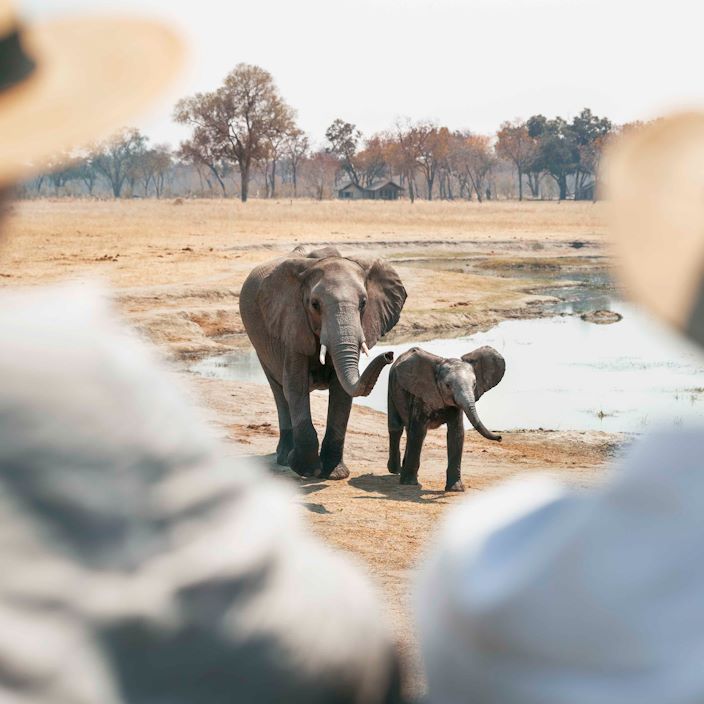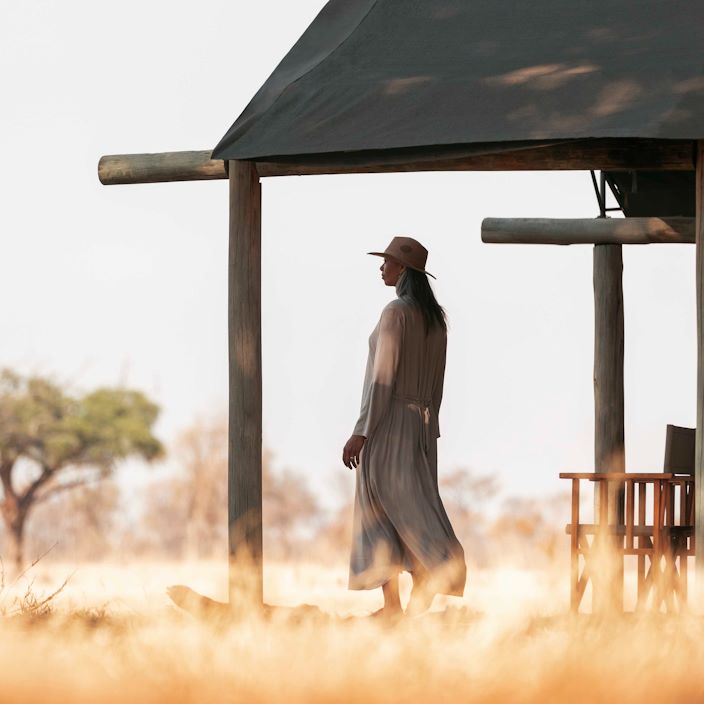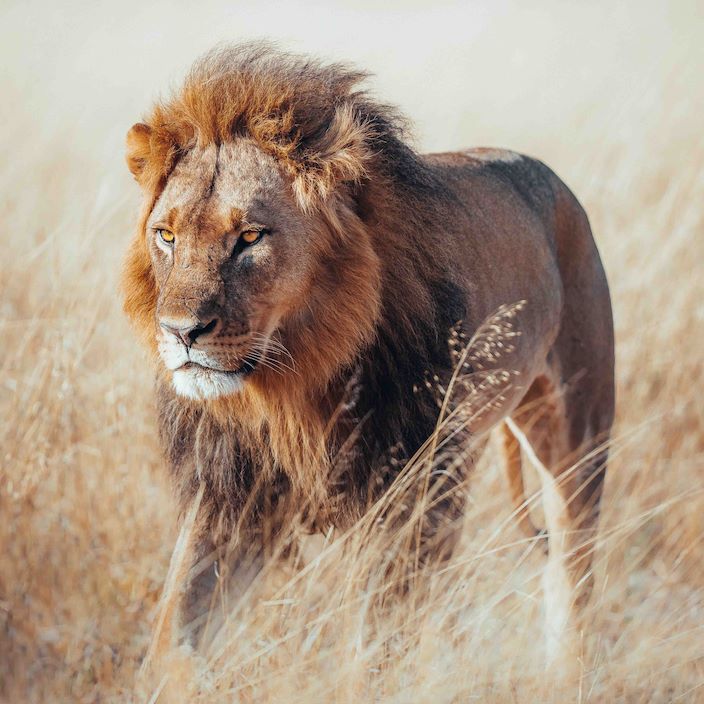 Named after the first warden of Hwange National Park , Davison's offers a timeless, classic safari experience. Delight in the authentic nature of this wild place, where animals roam freely and the true spirit of an African safari prevails.
Accommodation
Nestled in a grove of false mopane trees, nine, airy en-suite tents, including a family unit, make up the accommodation at Davison's. Inspired by the natural palette beyond the camp, African décor and earthy tones create a calm, authentic atmosphere. From the vantage point of your tent, gaze out over the waterhole where a procession of wildlife comes to slake their thirst.
Cuisine
At Davison's, dishes are created from fresh produce grown locally, a celebration of indigenous grains and fruits. Savour a sundowner and local snacks at one of Hwange's pans, then gather around the fire in the boma while dinner cooks over the flames.
THE DETAILS
Wilderness Davison's
Have a refreshing dip in the swimming pool after a morning of thrilling safari activities. Spend time on the main area's upper deck, a prime vantage point for spotting herds of buffalo, zebra and elephants. Share the day's stories around an open fire, before turning your attention to the heavens as the Milky Way puts on its nightly stellar performance.
Purpose
Facilities
Wildlife
Area
Activities
---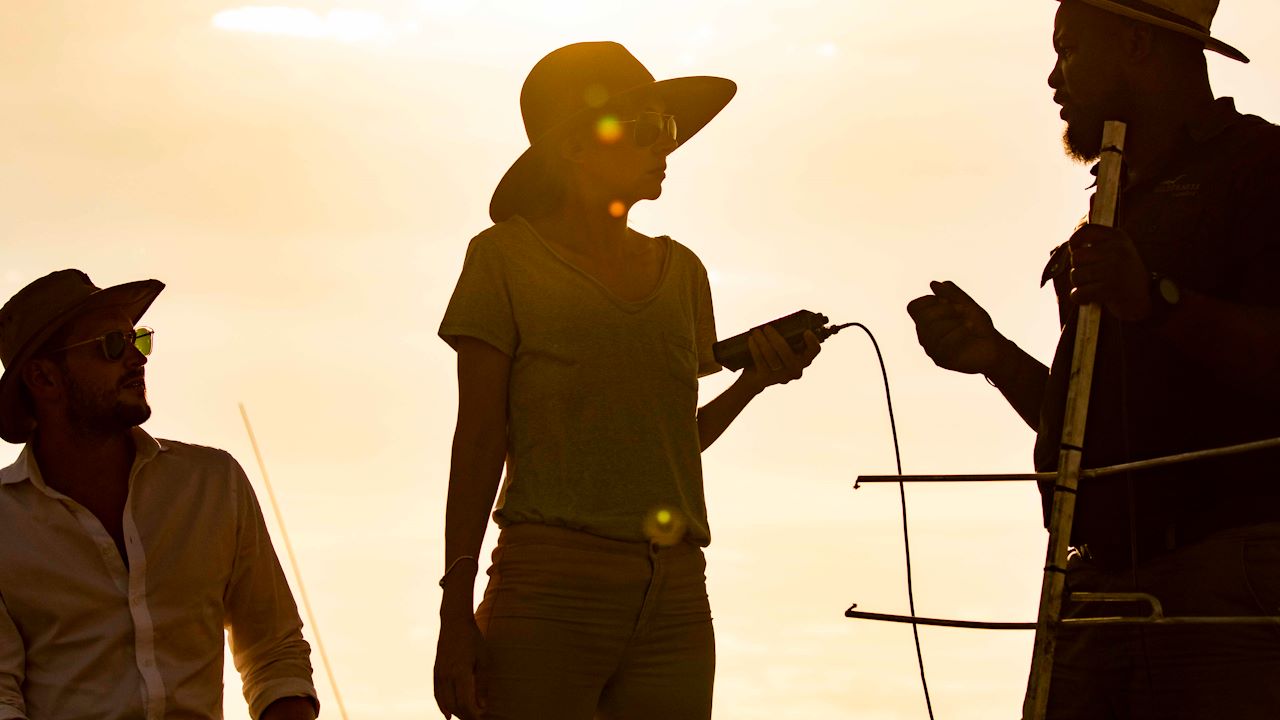 Your presence matters
Just by visiting Davison's, you become part of an ambitious project to monitor and protect Hwange's elephants. On game drives, keep your ears and eyes open for our collared elephants, which provide vital information about migratory patterns. Search for herds of buffalo, prides of lion, leopards, cheetahs, any of the nearly 100 other mammal species found in the park, and which we help conserve.
Family room
Create memories with your loved ones, enjoying our family-friendly accommodation.
Pool
Cool off between game drives in the swimming pool.
Wi-Fi
Stay in touch with friends and family back home and share your safari sightings.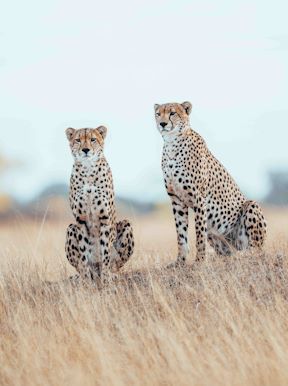 Cheetah
Spot the world's fastest cat on Hwange's plains.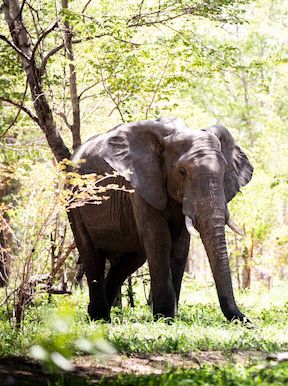 Elephant
Waterholes attract huge herds of elephants.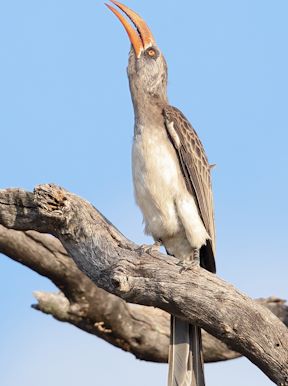 Bradfield's hornbill
This species thrives in the mopane woodlands.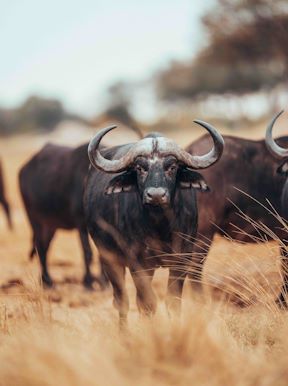 Buffalo
Hwange supports a healthy buffalo population.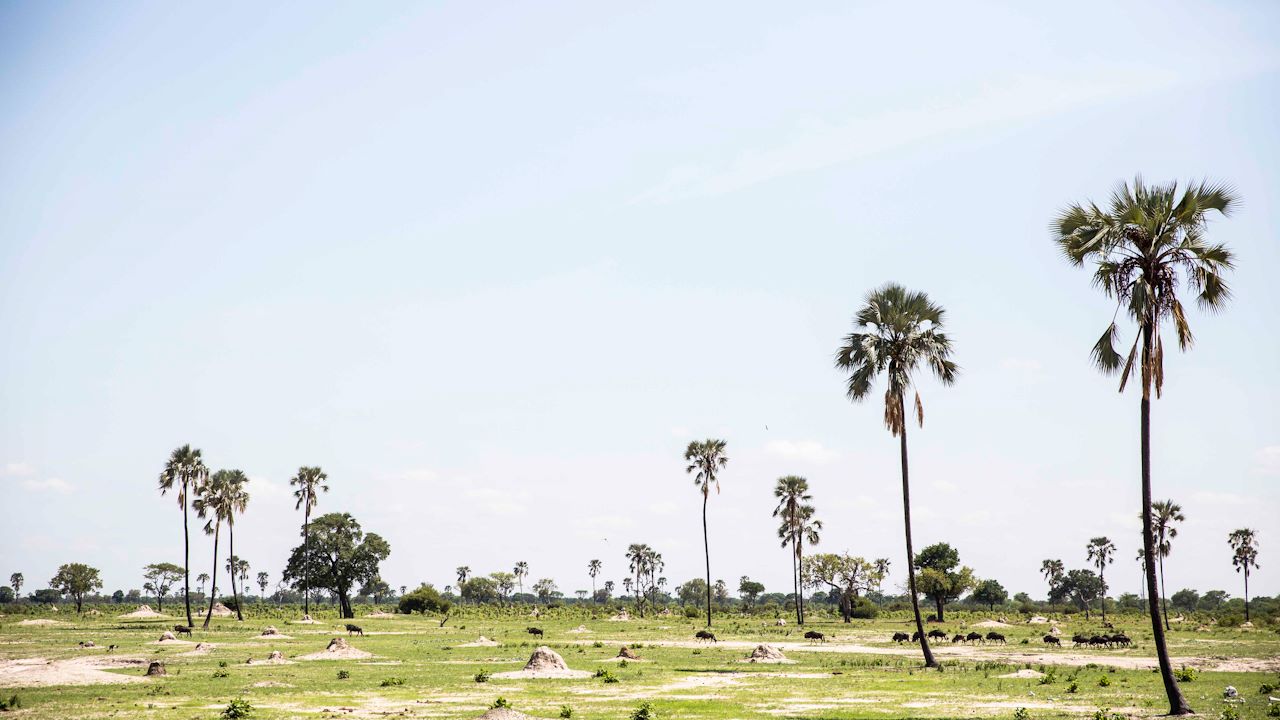 Area
At an expansive 14,651 km² (roughly half the size of Belgium), Hwange is Zimbabwe's largest national park. The Linkwasha-Makalolo Private Wilderness Area in the park is exceptionally diverse, with teak woodlands, golden savannah, and Kalahari sands. In summer, the Ngamo Plains near camp heave with plains game, followed closely by predators.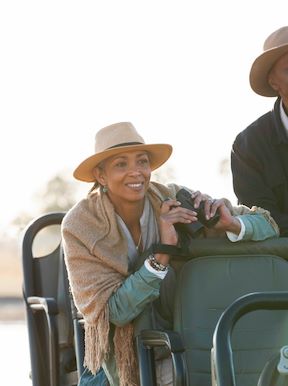 Game drive
Scour the plains and woodlands for predators and their prey.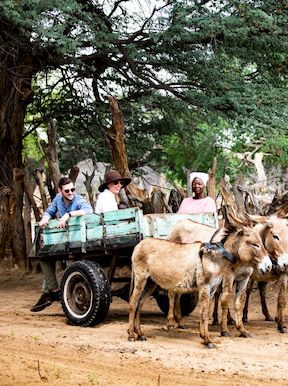 Community visit
Visit a nearby community to learn about their upliftment projects.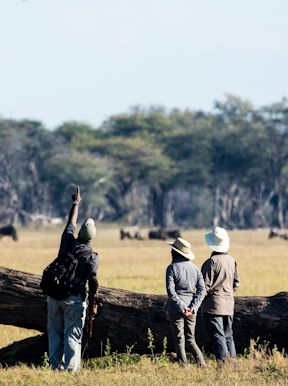 Guided walks
Walk in the footsteps of giants on a guided walk.
Experiences
Davison's experiences
Experience an early morning guided walk at Davison's. Smell the petrichor - the unmistakable scent of African soil after rain - count the toes in a fresh leopard track left in the sand, feel the warmth of the sun on your skin. Cruise off-the-beaten-track Hwange in search of big cats and rare antelope, or get a behind-the-scenes look at real-life conservation with the Scorpion Anti-Poaching Unit.
Map
Explore camps in Hwange
Davison's is positioned in one of Hwange National Park's most wildlife-rich regions within the Linkwasha-Makalolo Private Wilderness Area. Davison's is situated in south-eastern Hwange, where a tremendously diverse environment, coupled with year-round availability of water, means the region teems with elephants, and antelope and their predators.
Go to destinations map
Davison's awards
Camp awards
The hard work of our teams on the ground at Davison's and the communities we work alongside have been recognised through numerous awards. And we couldn't be prouder.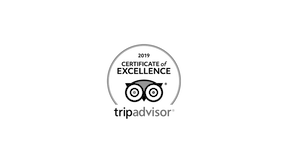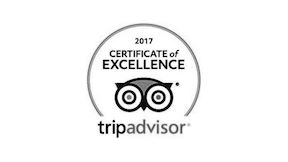 Similar Camps
Similar camps we think you'll love
If you're looking for a similar safari experience, our featured camps will complement your African itinerary perfectly. From Okavango adventures in Botswana, to a desert safari in Namibia, a journey with Wilderness will meet, and exceed, your wildest dreams.
Journal
Davison's featured stories
Hwange is the beating heart of Zimbabwe, with a safari legacy that stretches back decades. Enjoy a collection of stories from this wild and wonderful, unforgettable safari destination.
See all stories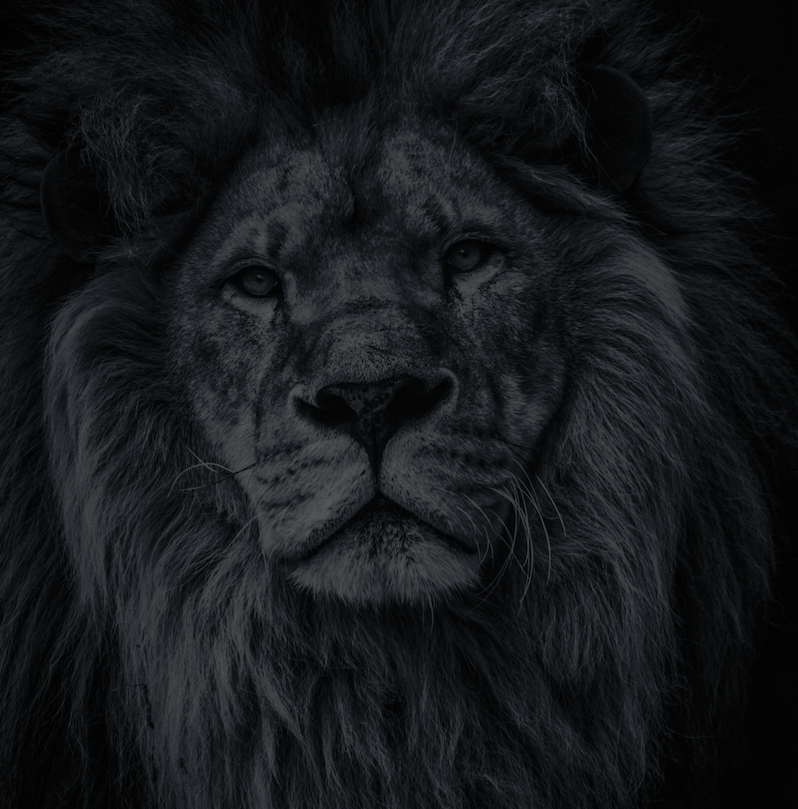 Let's plan your next journey
Ready?
When we say we're there every step of the way, we mean it, literally. From planning the perfect circuit, to private inter-camp transfers on Wilderness Air, and easing you through Customs. We're with you on the ground, at your side, 24-7, from start to finish. Ready to take the road less travelled? Contact our Travel Designers to plan an unforgettable journey.