This year has been anything but traditional. However, sticking to our ethos of community and conservation, not even a pandemic has been able to stand in our way, and we are wrapping up this year with our traditional, annual roundup.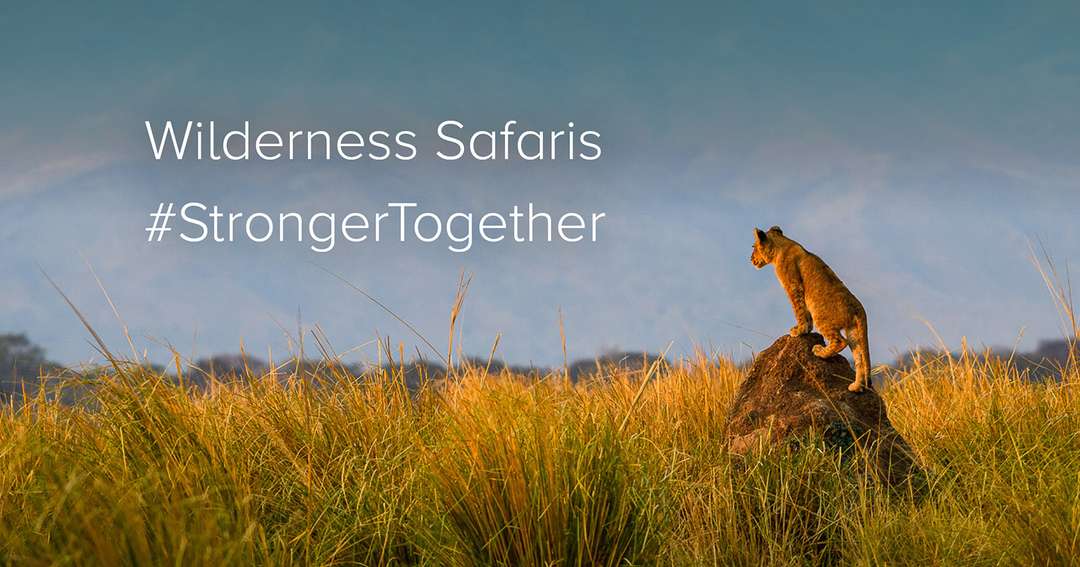 2020 started like any other, with plans of exploring the wilderness and journeying to pristine and remote areas, opening new camps and refurbishing some older ones. Alas, some of these plans had to be postponed, but Wilderness Safaris made the best of what it was.
Conservation Heroes
For most southern African countries, tourism accounts for almost half of their economies, so with the world on lockdown many of these communities were left in dire straits. It was for this reason that Wilderness Safaris initiated the Conservation Heroes campaign. A means for us to not only supply much-needed help to our staff and neighbouring communities, but also to protect wildlife and wilderness areas from increased poaching threats. This is especially important for criminal poaching syndicates looking to capitalise on a reduced law enforcement and tourism presence.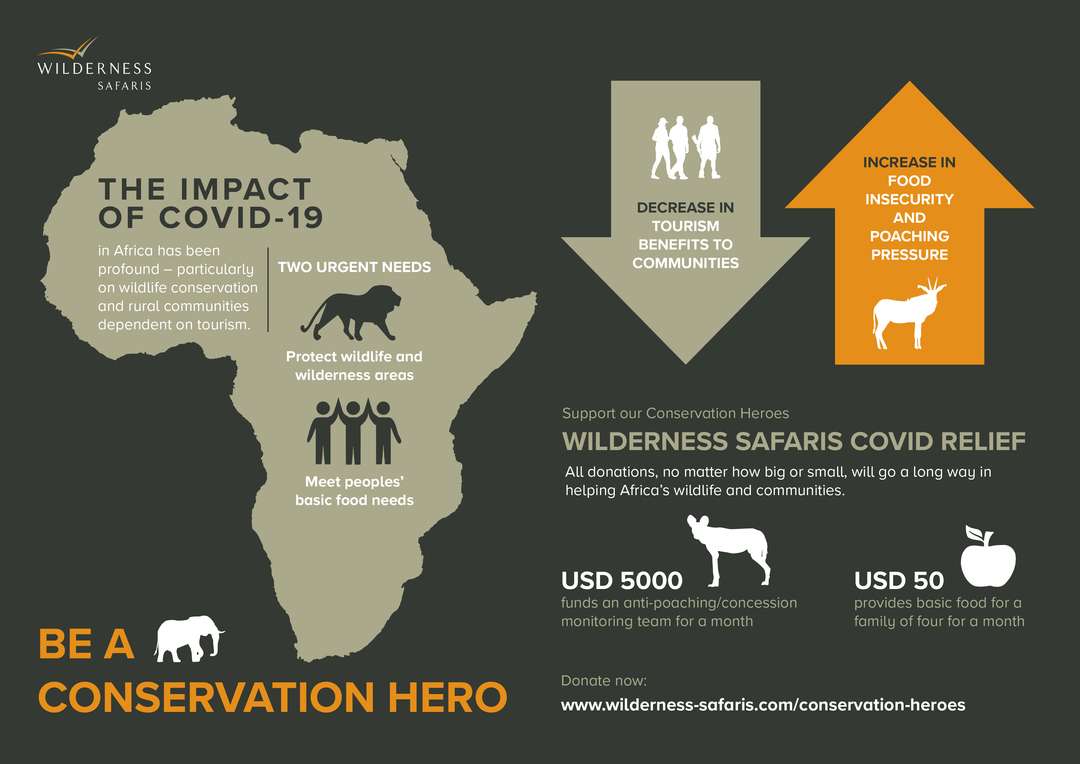 Dr Neil Midlane, Wilderness Safaris Sustainability Manager, released a message of hope for the future and an appeal for continued support our Conservation Heroes. It costs just USD50 to feed a family for a month. Or USD5 000 to cover the monthly operational costs of an anti-poaching team. Every single contribution, no matter how big or small, makes a significant difference.
We urge you to support our Conservation Heroes. Together we are stronger, and together we can continue to change lives. Donate here.

Our Conservation Heroes initiative will be carrying on into the new year, and for as long as needed. If you would like to join us in making sure everyone has a happy start to 2021, you can make a donation here.
Children in the Wilderness
Never ones to rest on their laurels, our dedicated Children in The Wilderness (CITW) staff throughout our regions continued their much needed efforts and made sure that no child was forgotten during this trying time. In our Zambezi region the team facilitated a mask-making project for children and the elderly, and ensured partner schools planted vegetable gardens and taught them how to care for the seedlings, and harvest the produce when the time came.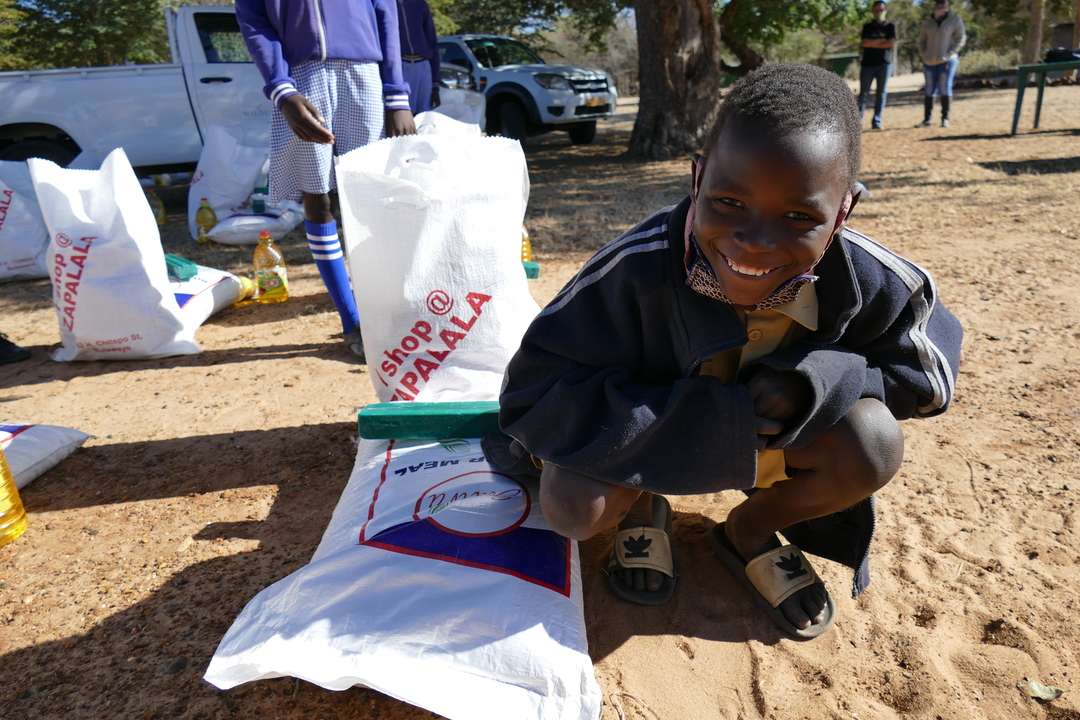 "The beneficiaries of these donations have been extremely grateful. Our heartfelt thanks go to all our donors who joined us in making a positive difference to these communities. With tourism being a predominant source of income in these villages, the challenges brought about by the pandemic haves been particularly difficult and motivated us to raise the crucial funds that would help vulnerable families. We have made significant progress and are determined to continue supporting our most valued stakeholders, the communities", notes Sue Goatley, Children in the Wilderness Zambezi Programme Co-ordinator.
"World problems won't be solved in a single day, but an act of goodwill and kindness will surely go a long way in healing the world one day at a time. "
Since 2001, more than 7 800 children have been hosted on annual CITW camps and our weekly Eco-Clubs reach over 3 300 children in rural community schools across seven countries. Some 1 000 teachers and Eco-Mentors are trained on the programme, and 600+ children are supported with scholarships annually.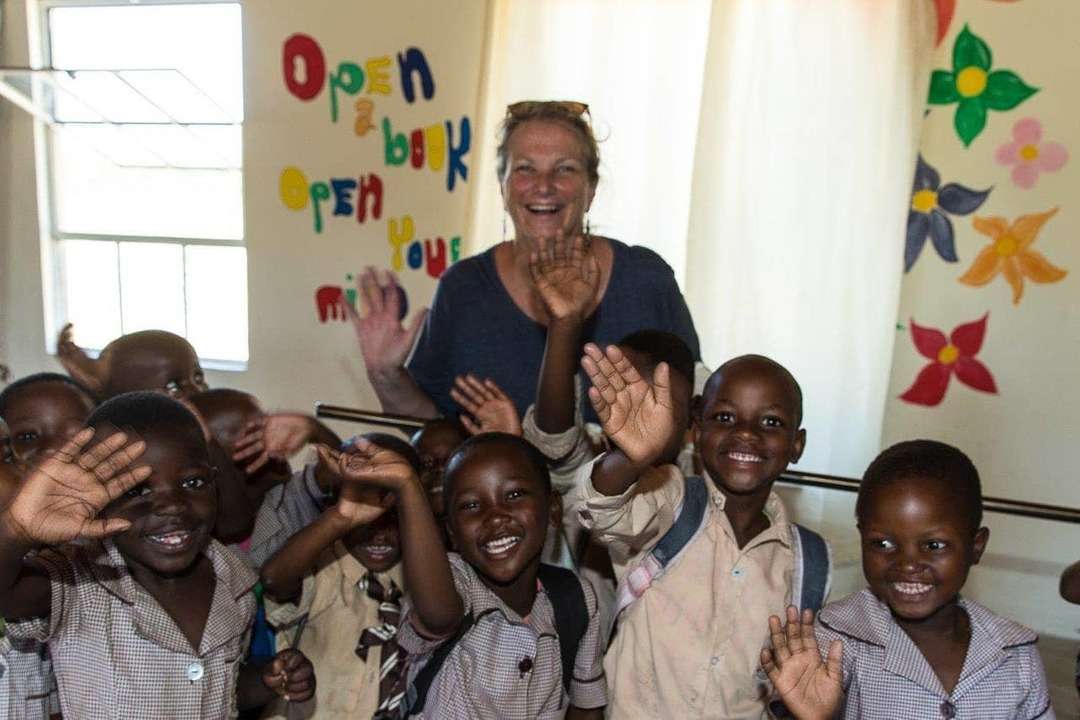 And without your ongoing support, none of this would be possible!
Click on the picture below if you would like to make a donation to this great cause and help us share some festive cheer with those who deserve it most … the children.

Winning Wilderness in 2020
Wilderness Safaris and Bisate Lodge in Rwanda were listed in the prestigious Travel + Leisure World's Best Awards 2020. Wilderness Safaris listed in the Top Ten Safari Outfitters, and Bisate Lodge in the Top Ten Safari Lodges in Africa, at No. 4! The lodge has also been listed at No. 57 in the Top 100 Hotels in the World!
With its dramatic views of the Bisoke and Karisimbi volcano peaks and opulent Forest Villas warmed by a central fireplace, Bisate is a model of sustainable ecotourism. Reconnecting with nature on the walking trail on the property, engaging with the local people or meeting the direct gaze of a silverback gorilla is not only good for the soul, but makes a positive impact on conservation and community empowerment.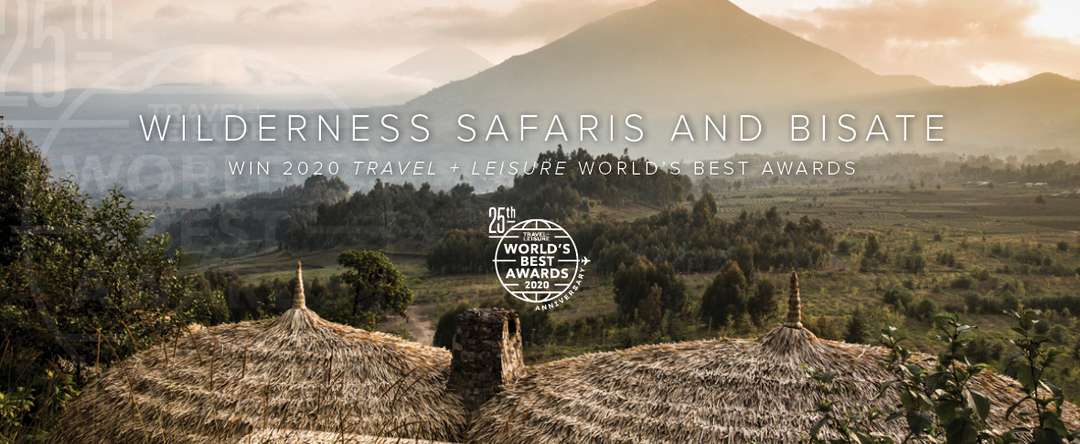 The annual Condé Nast Traveler Readers' Choice Awards are among the longest-running and most prestigious recognitions of excellence in the travel industry. Being voted by the readers made this achievement very special, and we are extremely proud to have four properties listed in this year's awards. Top 25 Resorts in Africa (not including South Africa): No. 3 Bisate Lodge; Bisate also listed at No. 10 in the Top 50 Best Resorts in the World! At No. 12 is Vumbura Plains, No. 14, Mombo and Little Mombo, and No. 25, Hoanib Skeleton Coast Camp.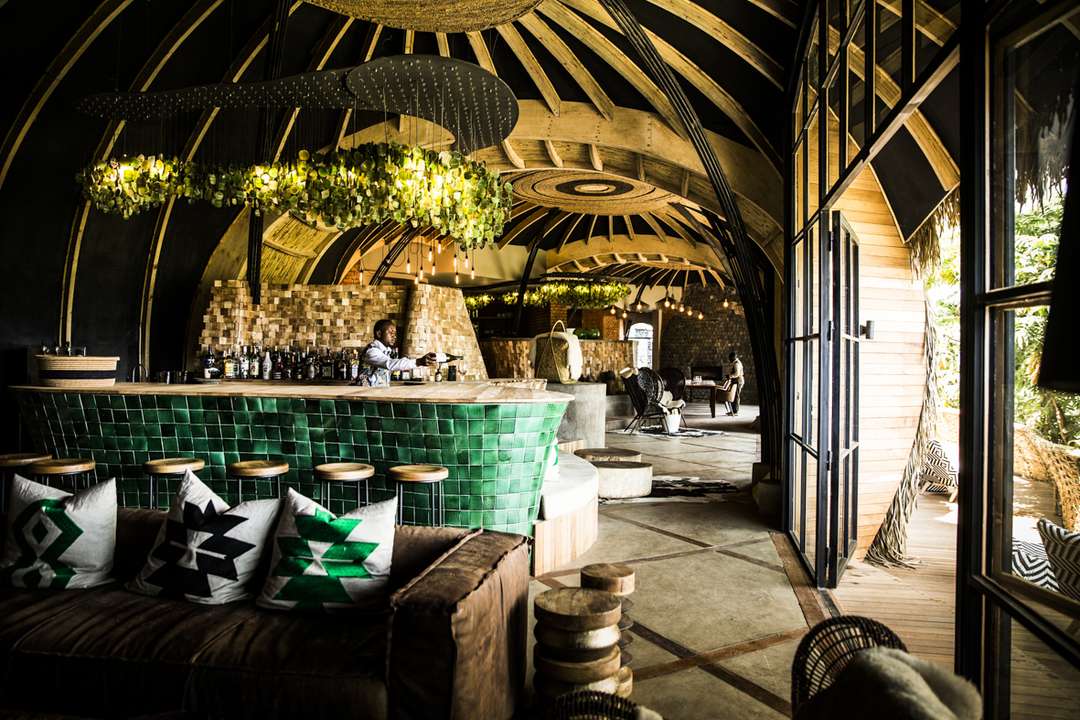 "As leaders in responsible ecotourism, this prestigious recognition is testament to our continued commitment to providing our guests with life-changing experiences, which contribute to the biodiversity conservation of some 2.3 million hectares of Africa's most pristine wildlife areas", affirms Hadley Allen, Wilderness Safaris Chief Commercial Officer.

View all our 2020 awards here.
All New Little Kulala
Wilderness Safaris' acclaimed desert retreat in Namibia's Sossusvlei area, Little Kulala, has opened following an extensive refurbishment. Maintaining the same much-loved look and feel, with great emphasis placed on offering innovative in- and out-of-camp activities, the rejuvenated camp celebrates the luxury of space, splendour and solitude of the Namib Desert.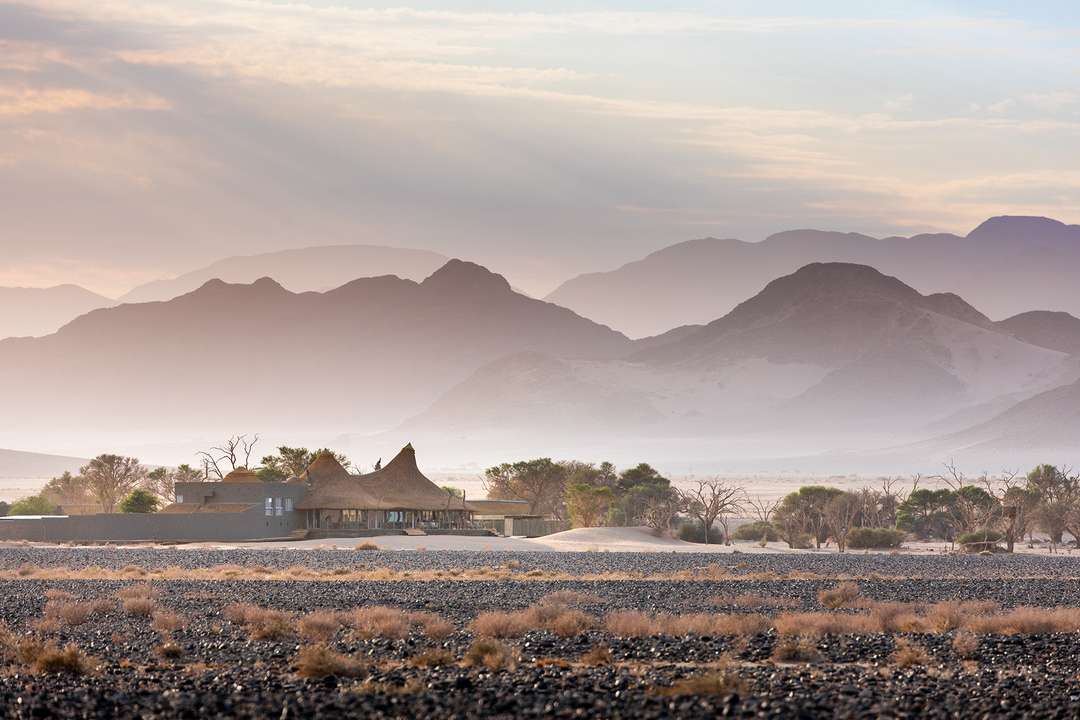 As a firm favourite of both Wilderness Safaris guests and travel partners alike, Little Kulala is situated in one of the best locations in the exclusive 27 000-hectare Kulala Wilderness Reserve – the only lodge in a private reserve with direct access to Sossusvlei's magnificent red dunes. See the desert come alive on walks, drives, e-bikes, quad bikes, or from the sky. The Namib is deceptive, seemingly empty and lifeless – but appearances deceive. Nicknamed "The Living Desert", it supports an array of desert-adapted wildlife, including many tiny creatures not immediately visible. That's part of the magic – taking the time, immersing yourself in nature, so you're better able to see.
"The new camp has a clean, modern and fresh twist, with even more space and comfort from which to explore its starkly beautiful surrounds. Little Kulala is all about celebrating the Namib, the oldest desert in the world, and not only bringing it alive, but showcasing its importance for our planet. Many of the camp's new features focus on illustrating the natural beauty of the desert, not only reinterpreting the desert experience, but telling the remarkable story of a desert habitat restored. The rebuild focused on embracing the overall purpose of the area, with interiors reflecting the environment, in colours, textures and composition. It also gave us the opportunity to adapt and enhance the guest experience to celebrate the Namib's geology, wildlife, natural beauty, space, amazing night skies, and other special features", says Alexandra Margull, Wilderness Safaris Namibia MD.
While maintaining the same light footprint, Little Kulala features an all-new 100% solar energy system. Its desert suites have been expanded to offer better airflow, featuring a spacious deck, sala and plunge pool. Each room's private rooftop area can now be utilised for sundowners, "African tapas" and other rooftop dinners, or star gazing. The room's shaded sala has a roll-out bed for siestas during the day or for sleep-outs under the stars.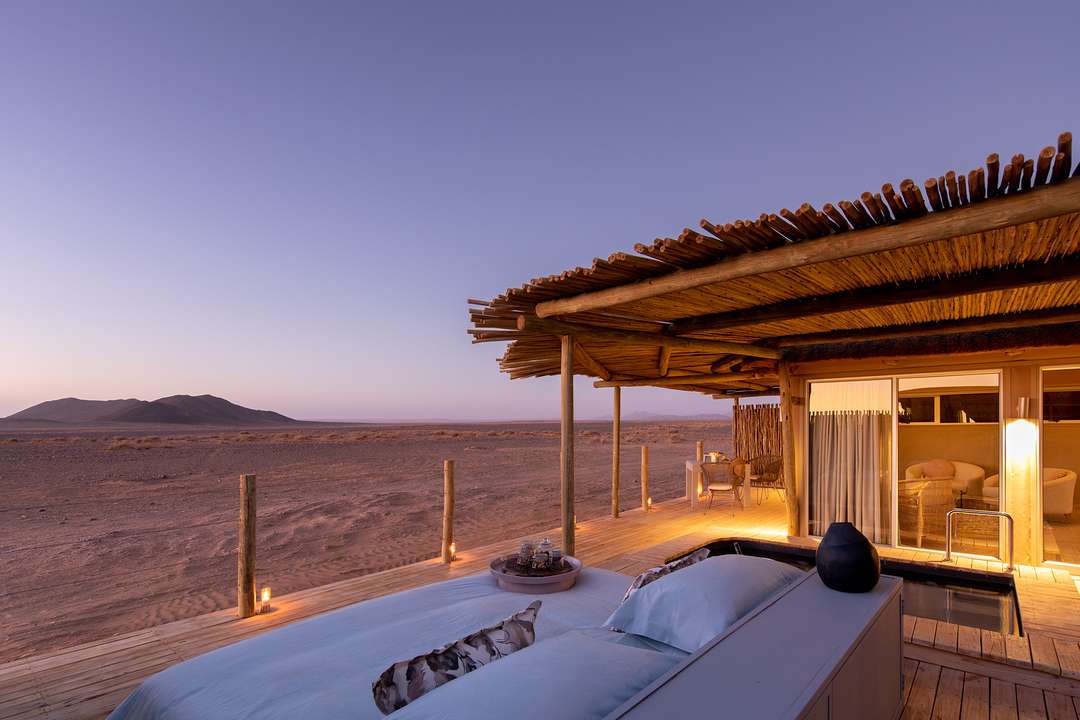 Discover more about this amazing camp here.
Africa in Focus 2020 Photographic Competition
Sponsored by, and in partnership with Olympus, Wild Shots Wildlife Photography Conference and C4 Photo Safaris, this year's Africa in Focus competition comprised four categories: African Wildlife, African Landscape, Conserving Africa's Wilderness, and People/Cultures and Communities of Africa. Entries were not limited to Wilderness Safaris areas; instead, photographers, guests, partners, intrepid travellers and Africa enthusiasts were invited to submit their favourite images taken anywhere in Africa.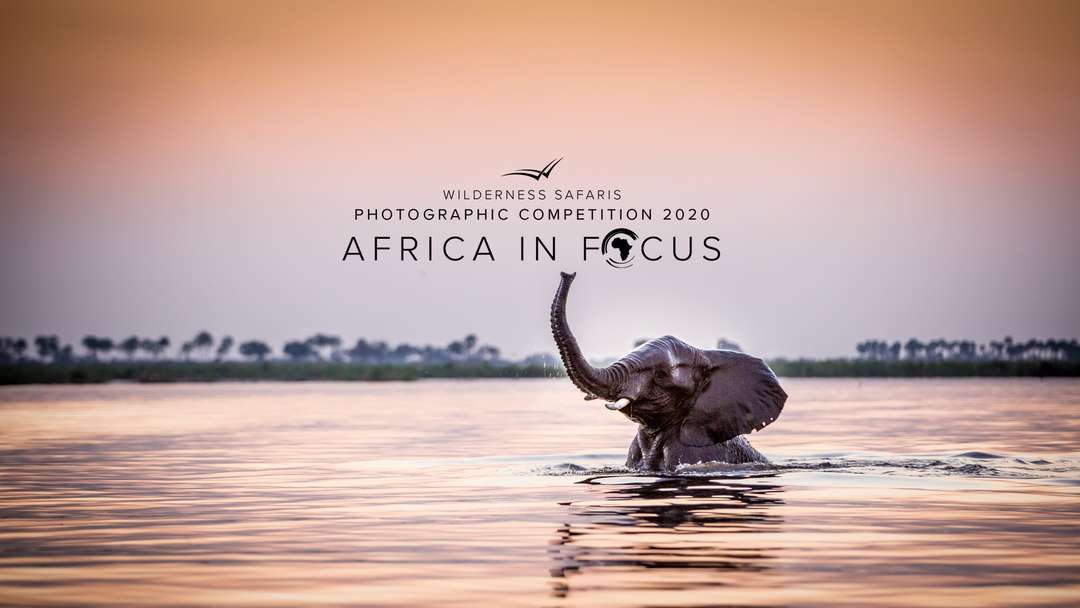 Headed by award-winning South African photographer, Isak Pretorius, this year's judging panel also included two of last year's winners, Trevor Cole, who was the Overall Winner, as well Buddy Eleazer, who won the People's Choice Award. Joining them were world-renowned photography experts Keith Ladzinski, Shannon Wild, Chris Eyre-Walker and Gaël vande Weghe.
Over 3 800 images were submitted this year by 641 photographers – a great record considering the travel limitations this year – and raised a staggering ZAR250 000, to be donated to our Conservation Heroes COVID-Relief initiative providing food and essentials to communities within and surrounding Wilderness Safaris' areas of operation.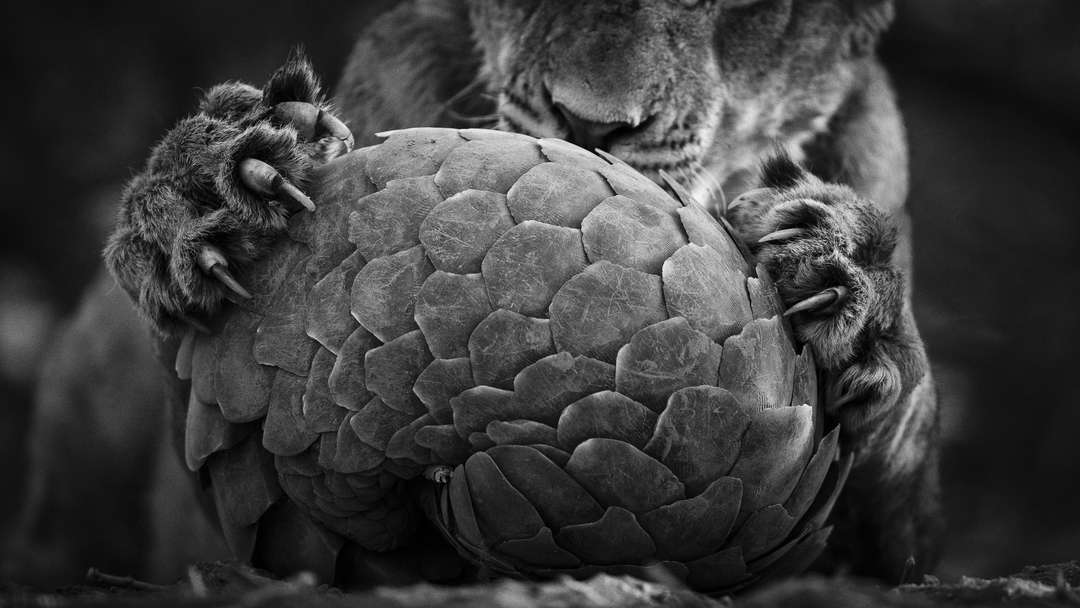 The overall winner was Lance Van de Vyver for his striking image titled "Scaly Protection", taken at Tswalu Private Game Reserve, South Africa. Lance wins a nine-night safari for two people sharing at a choice of three Wilderness Safaris Classic camps in Botswana, Namibia, Zambia or Zimbabwe, as well as a private photographic guide, international flights (economy) to the destination country, and Wilderness Air charter flights, all valued at USD20 000.
And as is tradition, the judge's vote was followed by a People's Choice competition which was open to the public. A record 12 920 people voted in the People's Choice Award this year, with the winning image being awarded to Sam Turley for "Unbreakable Bond".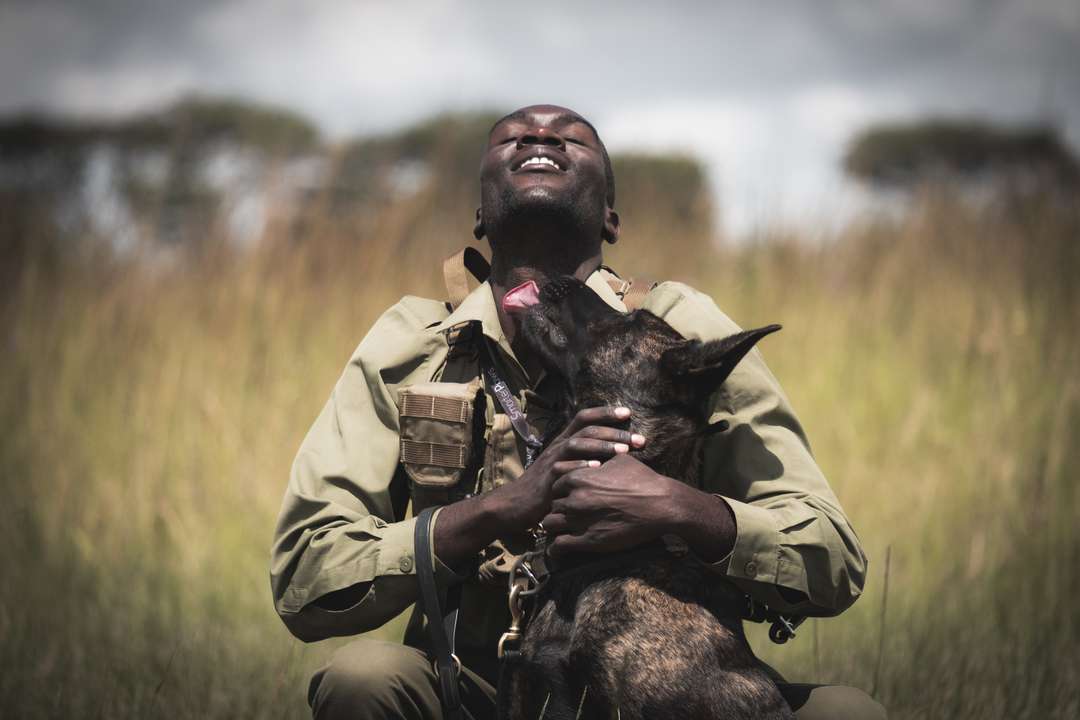 Imire Rhino and Wildlife Conservancy's anti-poaching K9 unit come together and embrace after a long training session. The unit trains tirelessly to ensure they always stay one step ahead of poachers, and ultimately protect the wildlife in their care. Murwi is the first anti-poaching dog to be introduced onto Imire.
Click here to see all the amazing winners from this year.
Linyanti Reforestation Project
Lockdown was not all bad; it allowed many of us time to tackle those projects we may have been long meaning to get to but were unable to find the time. This was also true of our staff who were left in camp during this time – perhaps one of our favourite stories was that of the building of a tree nursery at King's Pool, which will aid in the reforestation of the Linyanti Wildlife Reserve, as well as help us mitigate our carbon footprint.
Project Manager Jacques Moorcroft took on the responsibility of getting the nursery up and running with a small group of staff. The nursery was built using only leftover construction material, including shade covering from a previous nursery, while in the spirit of recycling and upcycling, materials were taken from old builds in the staff village and the construction of the new DumaTau. "No new material was bought for this project", Jacques proudly states.
Read the full story here.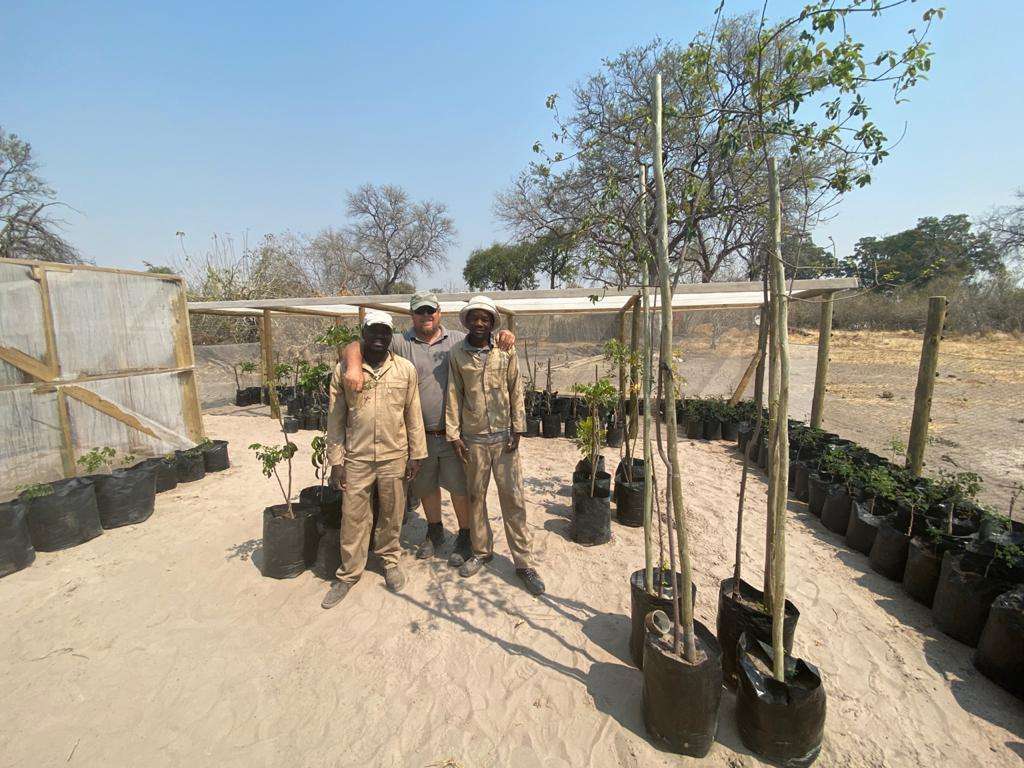 Gishwati – Expanding Our Reforestation in Rwanda
As part of a multi-phased conservation and tourism management programme for Rwanda's Gishwati-Mukura National Park (GMNP), Wilderness Safaris is in the first stage of developing an exclusive chimpanzee and primate trekking experience in Gishwati Forest, in partnership with the Rwanda Development Board (RDB) and Forest of Hope Association (FHA). To drive ecotourism to the region, this first phase started with the opening of the Forest of Hope Guest House and Camp Site at the Gishwati Research Station alongside the park on 1 December.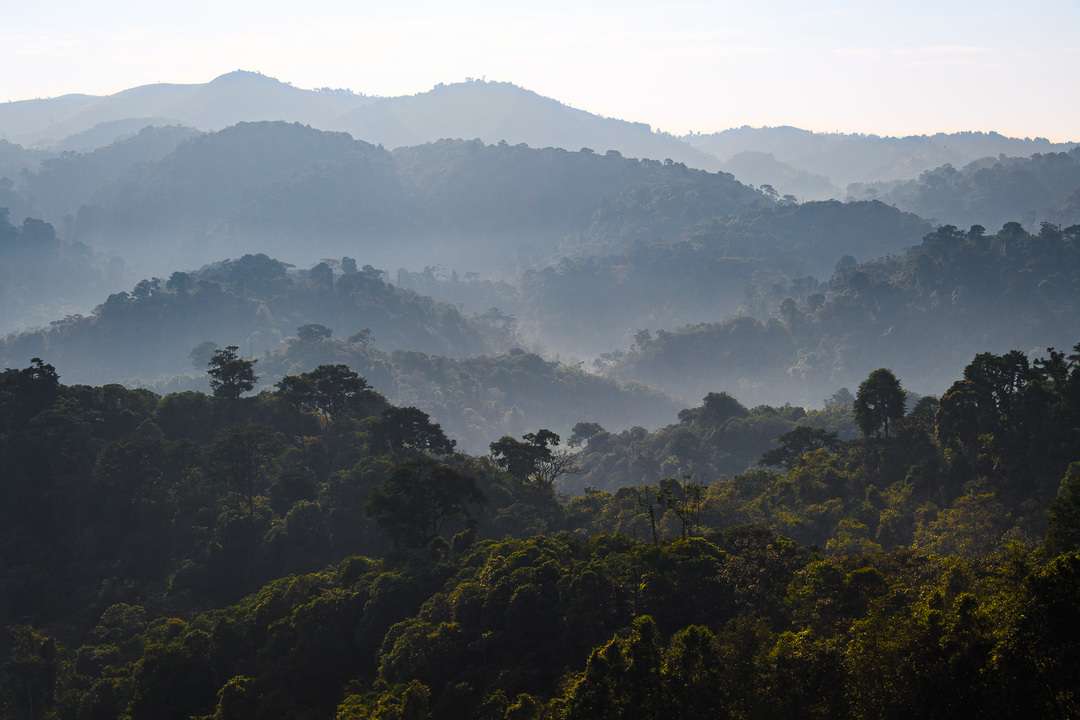 Operated and managed by FHA, the new Camp Site offers unserviced camping facilities for a maximum of eight campers. The serviced Guest House features two double en-suite rooms for a maximum of four guests, offering a basic standard of accommodation, three wholesome meals a day and non-alcoholic beverages. This gives adventurous guests the opportunity to explore everything this wonderful forest has to offer, including the future chance to admire and monitor some of the world's last remaining chimpanzees, golden monkeys and mountain monkeys in their natural habitat; there is also excellent birding as well as authentic cultural exchanges.
The reforestation programme commenced at the beginning of this year, when Wilderness Safaris and FHA developed a nursery just outside of Gishwati Forest. Seeds were planted and nurtured by the newly appointed FHA agronomist, Beatrice Nyiransabimana. Beatrice has already managed to successfully grow 9 544 indigenous tree saplings that are now ready for planting during November and December. The last months of the year fall into the rainy season in Rwanda, and are referred to by locals as "the planting season".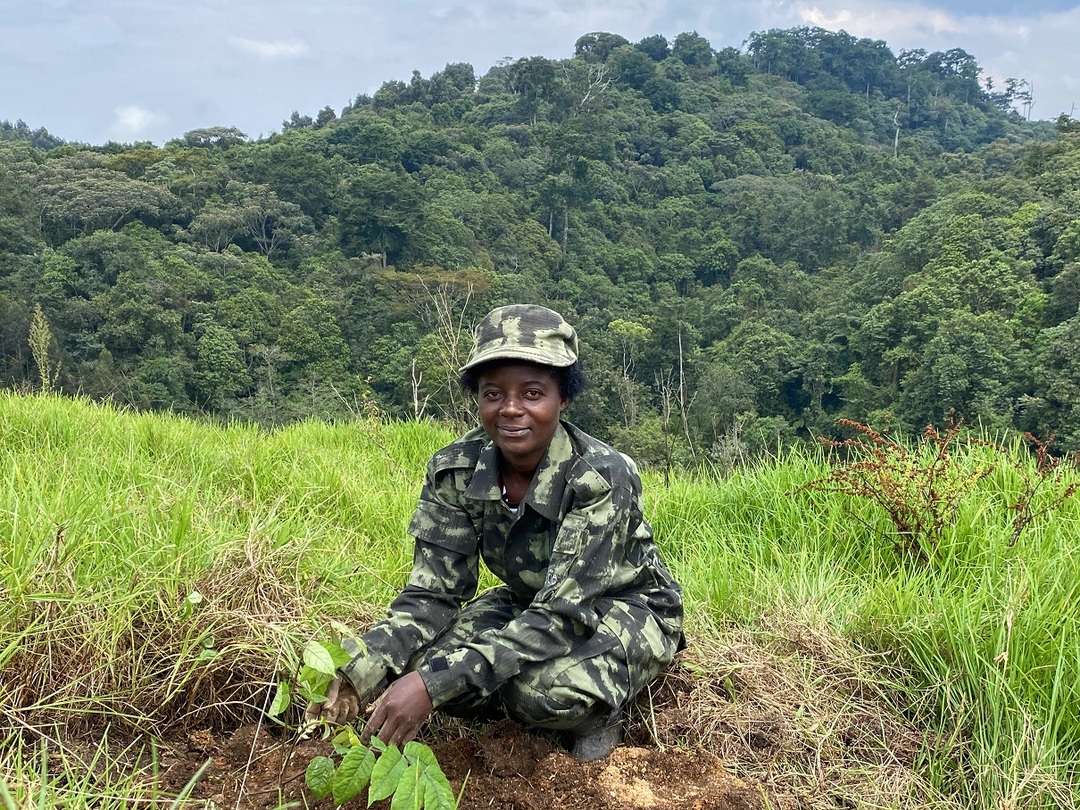 Read more about Beatrice, and the whole community, who have already planted the first batch of trees here. And if you would like to learn more about the campsite and how to book with FHA, click here.
Flood of Hope – The Inundation of the Okavango Delta
Perhaps one of the best things to happen in this turbulent year was the return of the wonderful waters to the Okavango. 2019 was a particularly dry year in the Delta but as Mother Nature has proved many times, this is simply part of a complex cycle. This year saw record highs of the annual inundation, with waters reaching as far as the Zambezi River, and even some ephemeral Namibian rivers flowing again.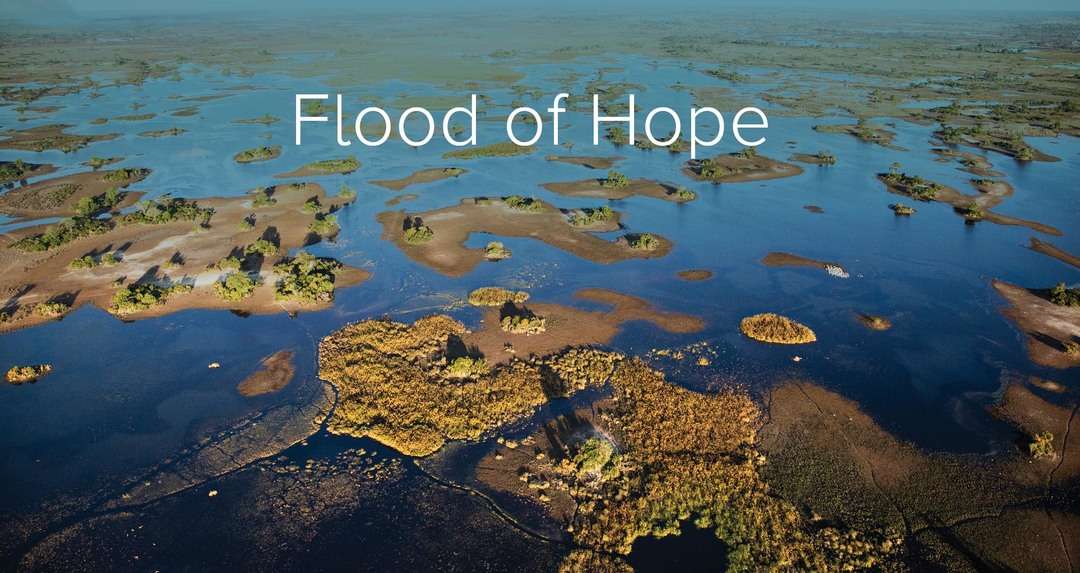 In addition to supporting the myriad wildlife and specialist species that exist within the protected wildlife areas of the Delta, this miracle of nature is also crucial to the survival of the people of Botswana. As Robert Taylor, Wilderness Safaris Conservation Ecologist, points out, "Community-owned livestock can drink, ground water is replenished, refilling water wells, and water is made available to subsistence and small commercial agriculturists on the outskirts of the Okavango Delta and close to the villages that surround this World Heritage Site. With the arrival of the inflow, the fish start to breed in the warm, shallow waters where access to nutrients allows life to flourish".
Read the full story of the Delta here, and find out more about the origins of this annual natural wonder.
Sustainability and Conservation Highlights
Hoanib Skeleton Coast Camp is a driving force behind desert-adapted wildlife conservation research in Namibia. This impact can be seen through the many research projects being conducted from our state of the art research centre. One such project is the Skeleton Coast Brown Hyaena Research Project being conducted by Emsie Verwey. Learn more here.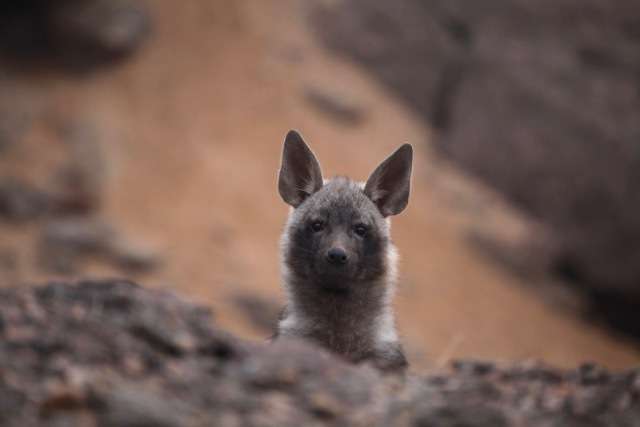 Wilderness Safaris has reaffirmed its dedication to conserving and restoring Africa's wilderness by continuing to support vital conservation projects in Hwange National Park, Zimbabwe. This included a recent donation from Wilderness Safaris' Sustainability Fund to support the operating costs of the Scorpion Anti-Poaching Unit (SAPU) until end December 2020. We will continue this into 2021 with the help of our Conservation Heroes campaign – please click here to help make an impact and further protect Hwange wildlife.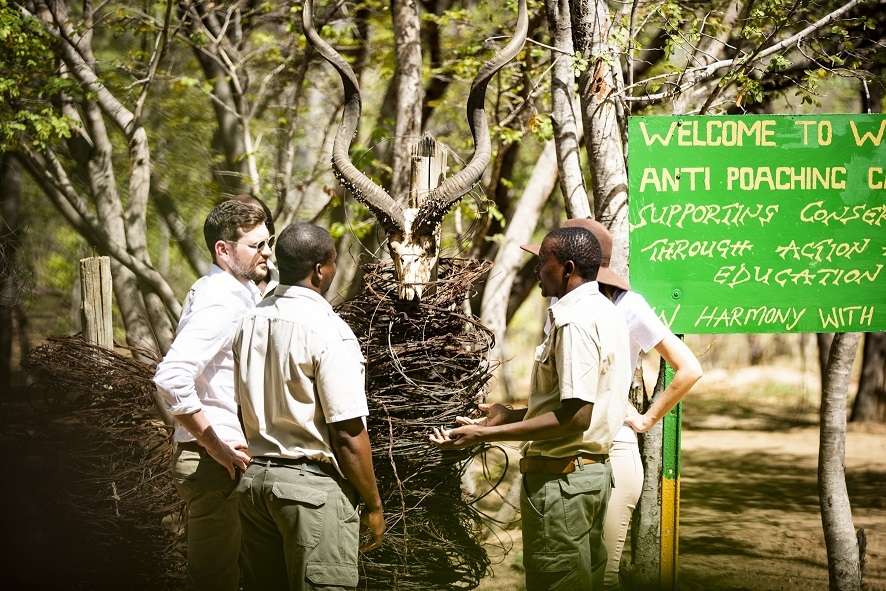 As part of our ongoing support of human-wildlife conflict (HWC) mitigation work in north-west Namibia, we donated the funds required to build a new lion-proof livestock kraal at Lena Florry's Driefontein Farm in the Kunene Region. Read more here.

Currently undergoing a major rebuild, DumaTau continues to play a crucial role in the biodiversity conservation of the Kavango-Zambezi Transfrontier Conservation Area (KAZA-TFCA) and the preservation of important corridors that enable free wildlife movement between five African countries. The new camp will celebrate the phenomenal Linyanti Wildlife Reserve, not just through its purposeful décor, but through its ongoing contribution to a number of local conservation projects. Details of this can be learned during a stay at the all-new Little DumaTau. Meanwhile, see a preview here.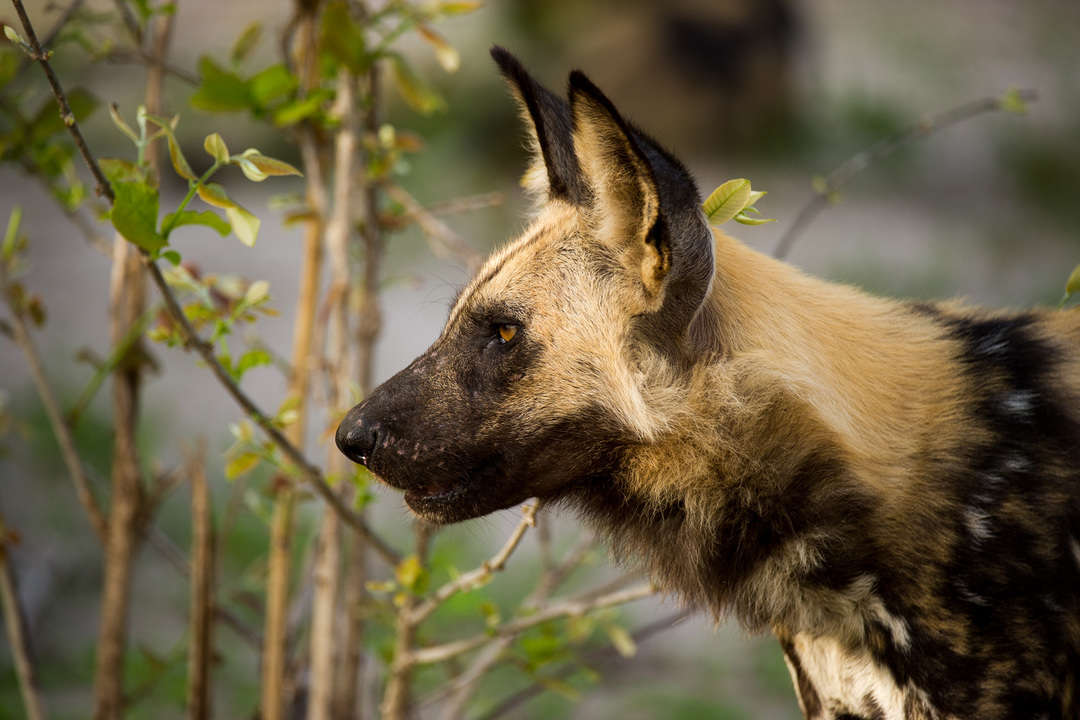 In consultation with its neighbouring community partners, Qorokwe Camp is proud to have built a new kgotla for Ditshiping village in Botswana's wildlife-rich Okavango Delta. In addition to providing plans for the structure, and new tables and chairs, a fence was erected around the kgotla to help combat various human-wildlife conflict issues, ensuring a safe enclosure for community gatherings. Read more here.

Return to Africa
The end of 2020 has seen us slowly welcoming guests back to Africa, and while there may be some small changes (mainly around sanitising and personal space – all the details of which can be found here for each of our areas of operation ), the luxury accommodation and impeccable service you have come to expect of Wilderness Safaris remains unchanged.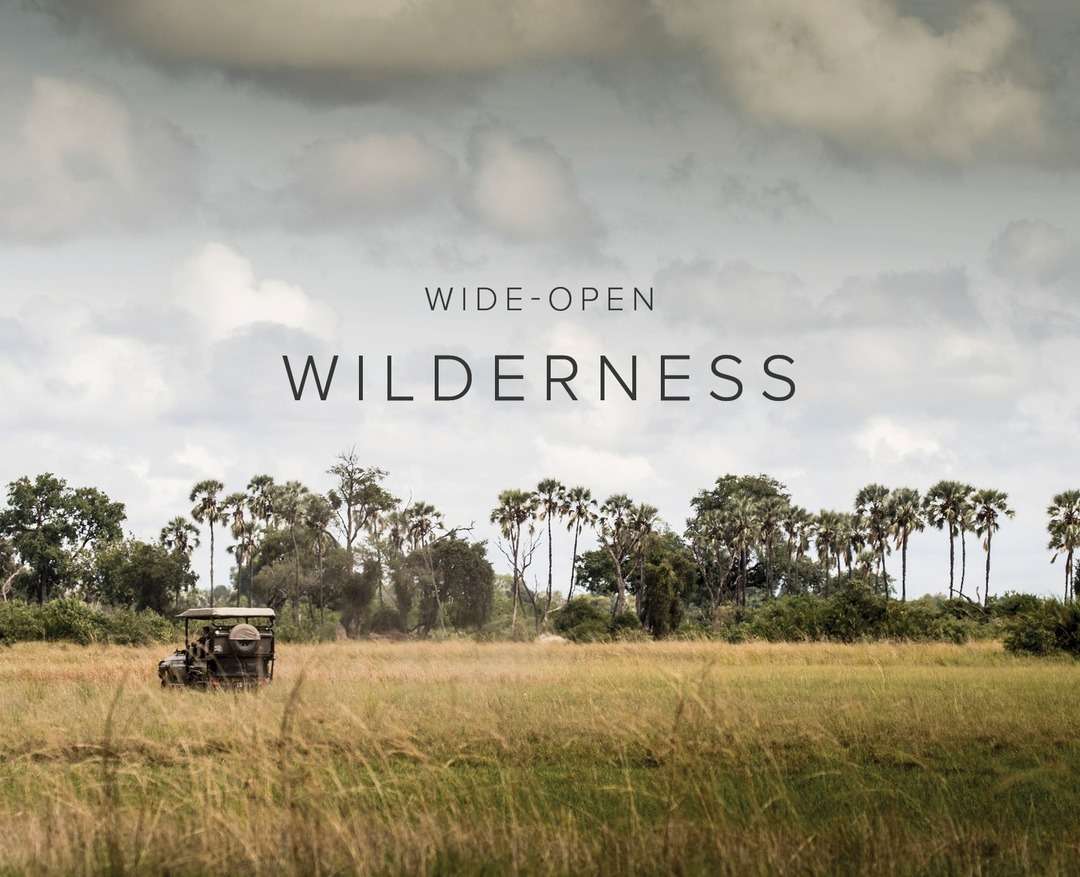 We have started to see new trends emerge along with health and safety protocols, and one of these is a desire to book out places where you can enjoy time devoid of crowds – places that offer stillness, isolation and privacy. Our camps, situated in remote and pristine wilderness areas, are ideal for travellers seeking wide-open spaces and an intimate safari experience.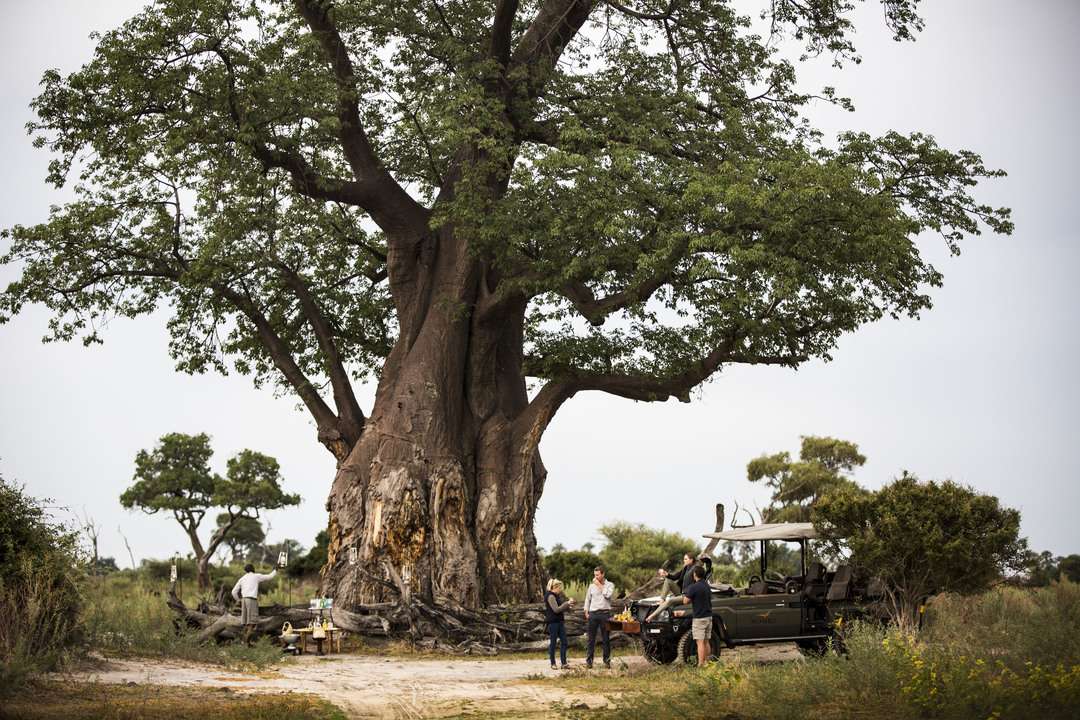 View our roundup of suggested camps where you can book the property all to yourself – and enjoy the benefits of privacy, superlative service and most importantly, quality time with loved ones.
And that's a Wrap
So as you can see, 2020 has been an impactful year… sure, there have been some down times, but, as is the Wilderness Way, we are dedicated to conserving and restoring Africa's wilderness and wildlife, and we use high-end ecotourism to do this. Our model is responsible and sustainable, changes people's perspectives on the planet, and inspires those exposed to it to effect a positive impact in their own lives and spheres of influence.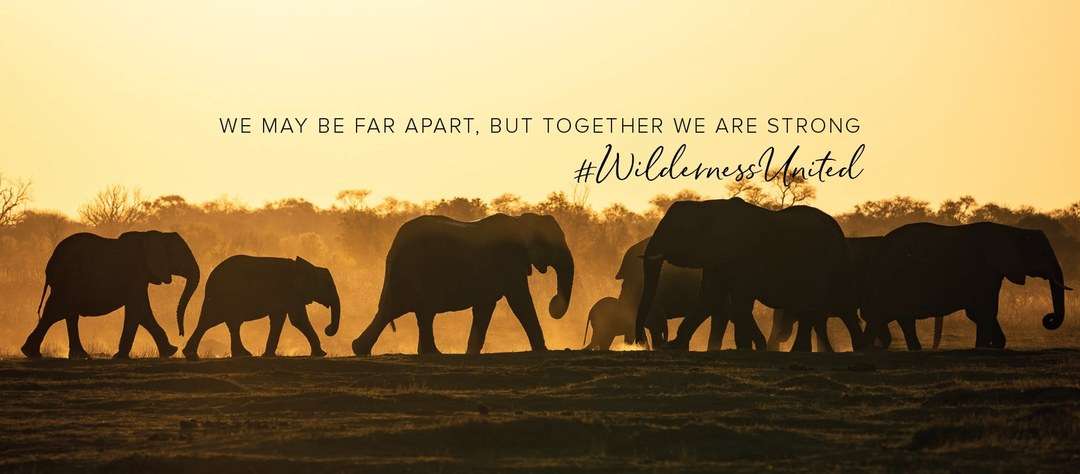 "It is surely our responsibility to do everything within our power to create a planet that provides a home, not just for us, but for all life on Earth "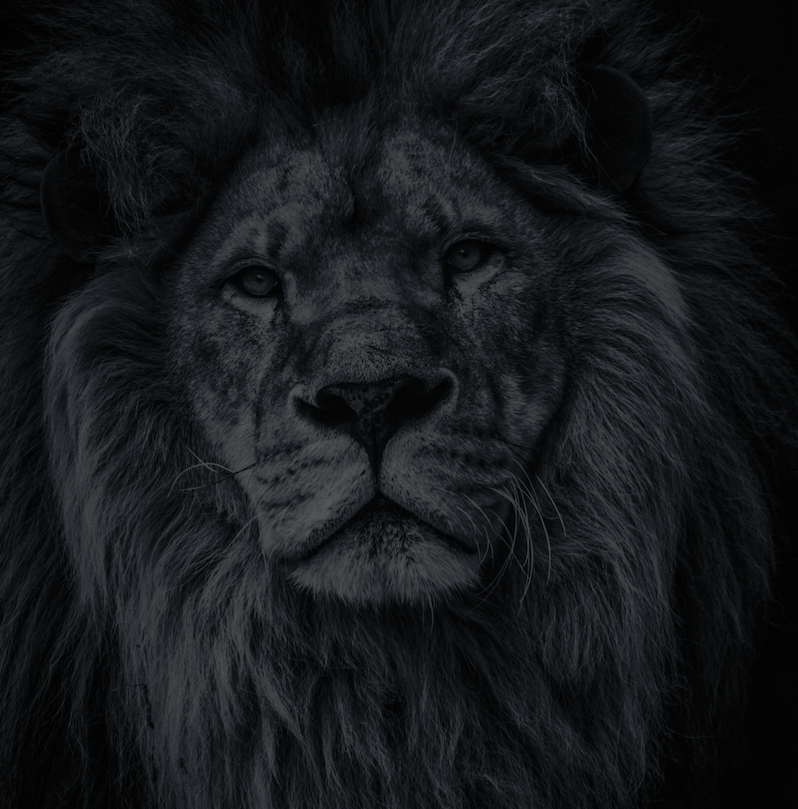 Let's plan your next journey
Ready?
When we say we're there every step of the way, we mean it, literally. From planning the perfect circuit, to private inter-camp transfers on Wilderness Air, and easing you through Customs. We're with you on the ground, at your side, 24-7, from start to finish. Ready to take the road less travelled? Contact our Travel Designers to plan an unforgettable journey.