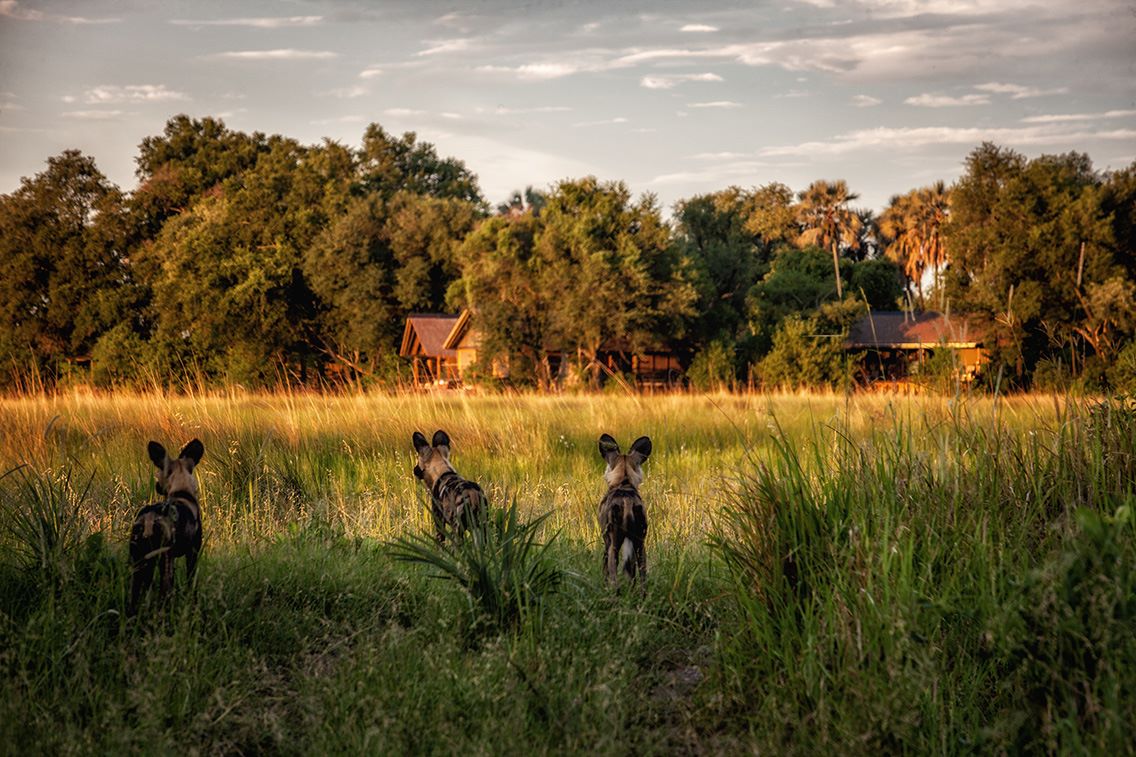 ---
Encounter the Extraordinary
Small and intimate, Chitabe Lediba promises extraordinary wildlife sightings and quality time with loved ones.
DESTINATIONS
Wilderness Chitabe Lediba
A quality family escape.
Gather your tribe for a wild time in Botswana's Okavango Delta. Whether watching the daily wildlife parade across the floodplains from your Meru-style tented suite at Chitabe Lediba or out on a game drive or safari walk, you and your clan will never be without excitement at this family-friendly camp.  Enjoy a personalised experience that will have you reconnecting with nature, and each other.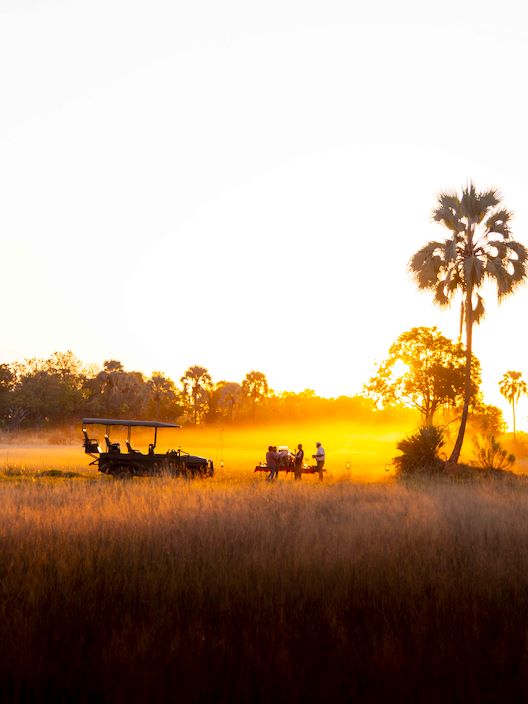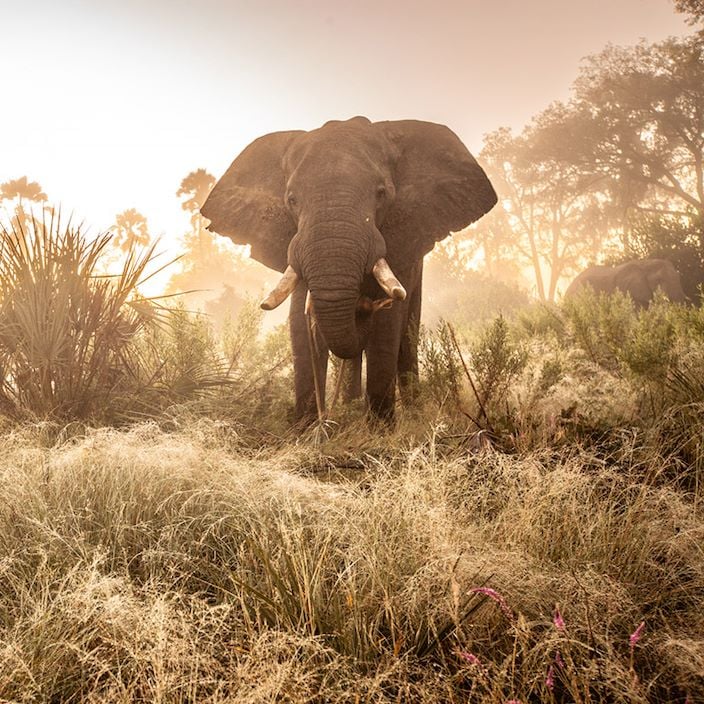 Brace yourself for some serious safari action. At Chitabe Lediba in Botswana's Okavango Delta large prey densities attract all manner of predators including African wild dogs, lions, leopards, and cheetahs, promising thrilling game-viewing year round.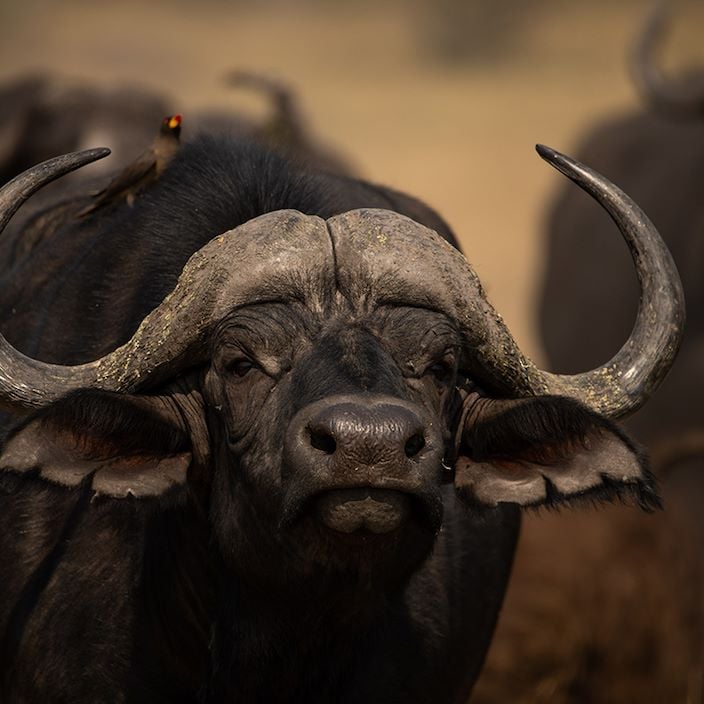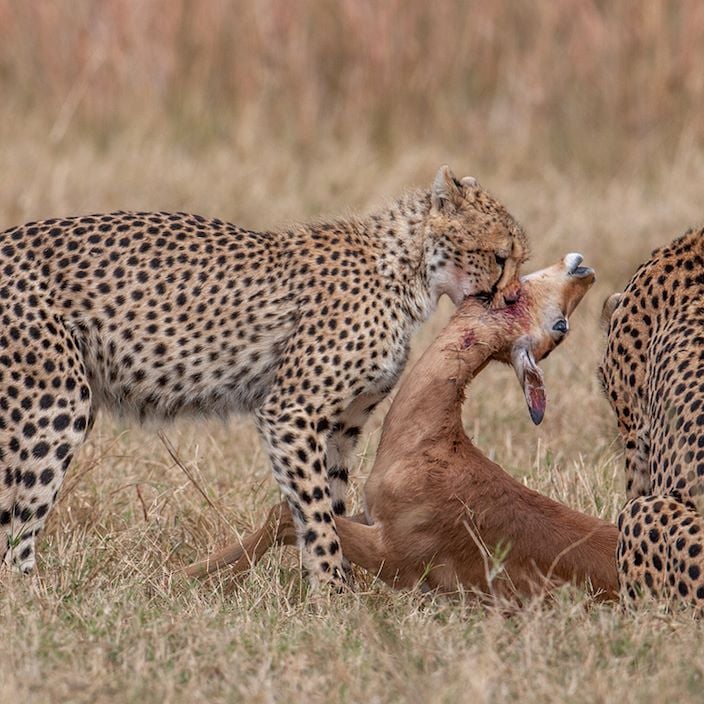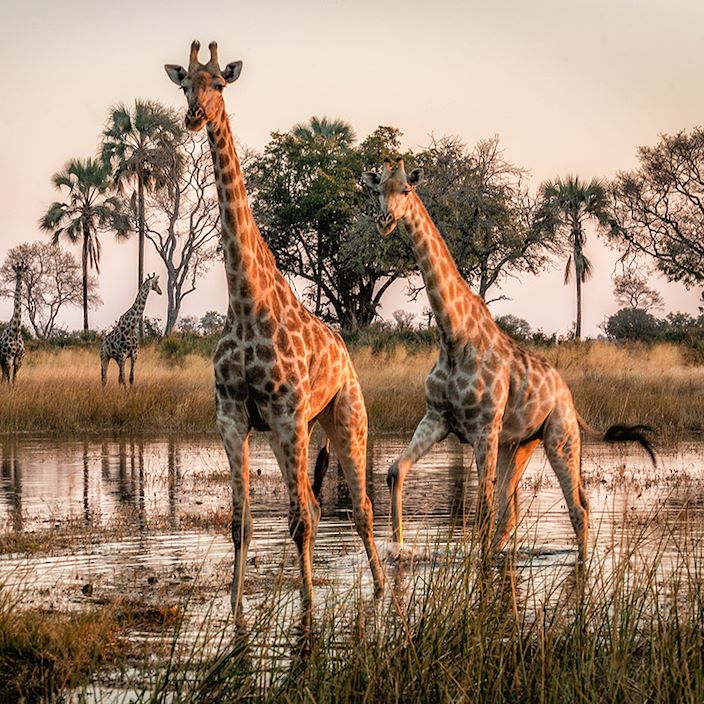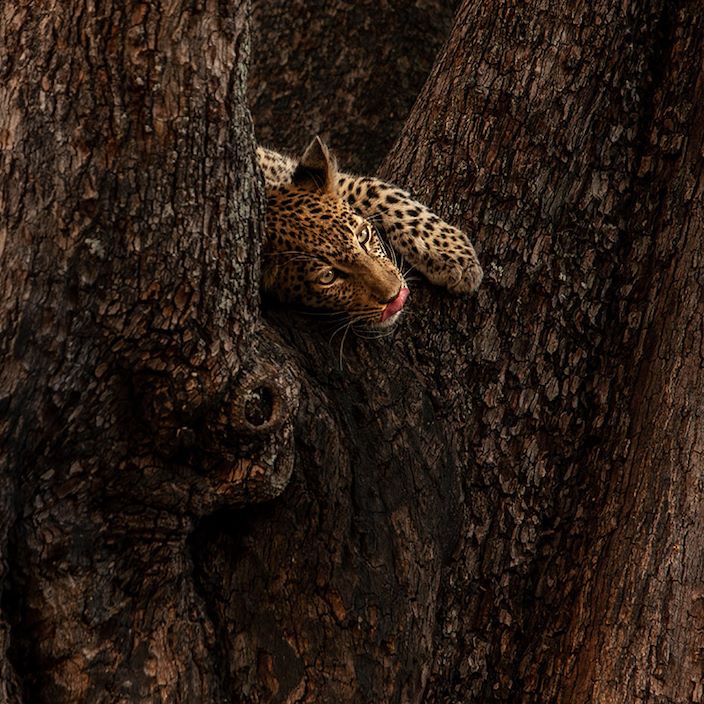 Brace yourself for some serious safari action. At Chitabe Lediba in Botswana's Okavango Delta large prey densities attract all manner of predators including African wild dogs, lions, leopards, and cheetahs, promising thrilling game-viewing year round.
Accommodation
Chitabe Lediba is just far enough away from big sister camp Chitabe to provide an intimate escape for small groups or families. Five Meru-style tents sit on raised decks, with outdoor showers offering endless views of the Okavango Delta. Here, at this Botswana safari camp, around every corner is a new opportunity for watching the daily parade of wildlife.
Cuisine
With just your group to indulge, your daily meals are dictated by your personal tastes. Our chefs at Chitabe Lediba also look forward to introducing you to the traditional cuisine of the Botswana people, with local ingredients showcased throughout the menu. Bush picnics and cooking over the coals under millions of stars are another highlight.
THE DETAILS
Wilderness Chitabe Lediba
More intimate than sister camp Chitabe, Chitabe Lediba offers a similarly awe-inspiring safari. By day, gather at the lounge, dining area, or pool overlooking the small 'lediba' – a lagoon within a Delta channel – that lures large volumes of wildlife. By night, retire to the boma or firepit for a memorable end to the evening under a sensational starry sky.  
Purpose
Facilities
Wildlife
Area
Activities
---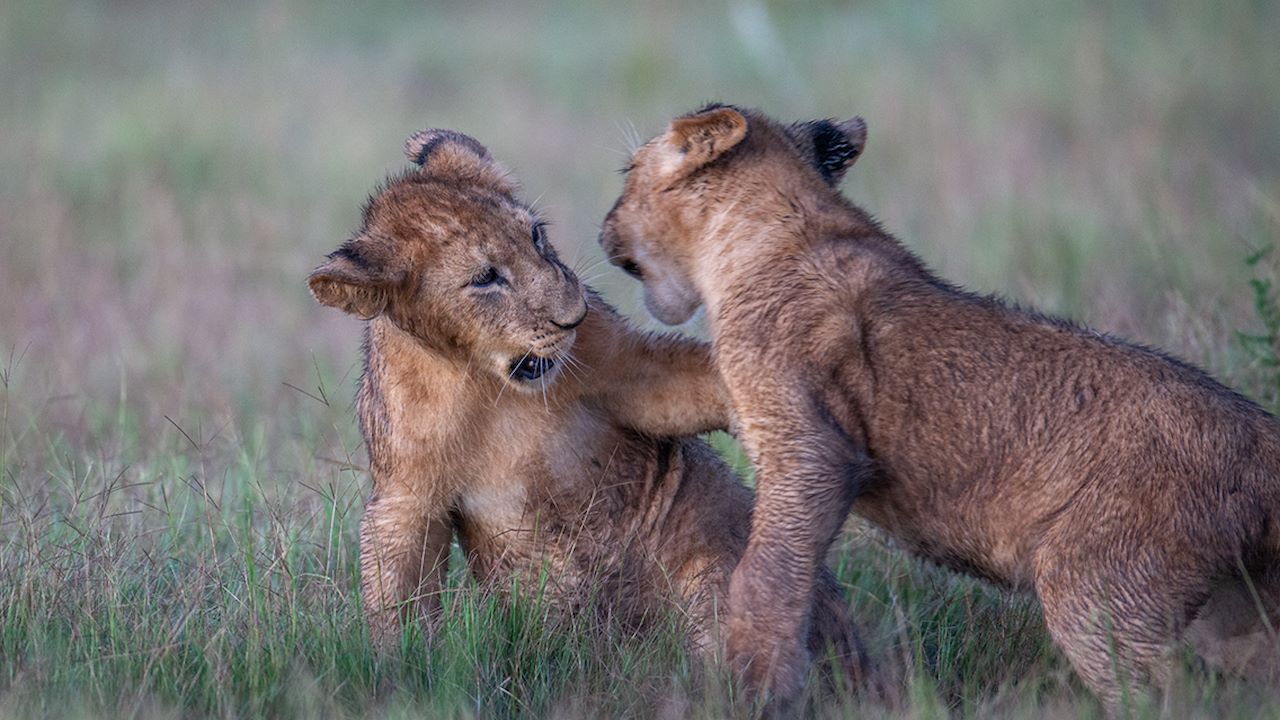 Purposeful travel
Conservation is at the heart of Chitabe Lediba. Just by staying at our safari camp, you ensure our support of Wild Entrust Africa and the work they do to conserve big cats and other predators in the Okavango Delta and beyond. Your stay also benefits our local employees, helping to provide additional support in school education donations and generous profit-share payouts.
Family Room
Family units have adjoining bedrooms and a shared en-suite bathroom.
Pool
Take a refreshing dip for some respite from the African sun.
Wi-Fi
Stay in touch with friends and family and share your safari sightings.
Solar
Chitabe is 100% solar powered.
Trade Store
Pick out a locally crafted keepsake as a reminder of your safari.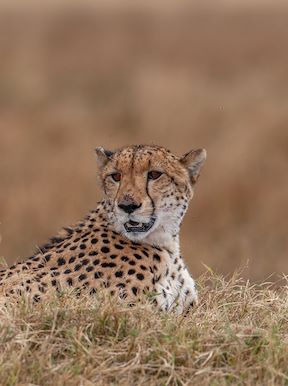 Cheetah
Cheetah regularly perform on the floodplains.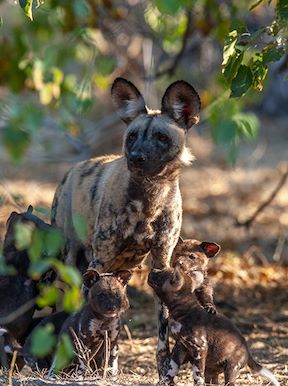 Wild dog
A thrilling highlight of a Botswana safari experience.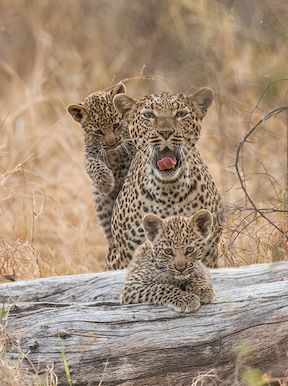 Leopard
Look out for a leopard lazing up in a tree.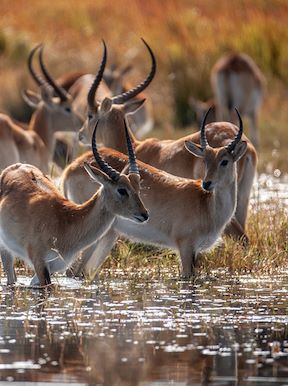 Red lechwe
An iconic semi-aquatic antelope of the Okavango Delta.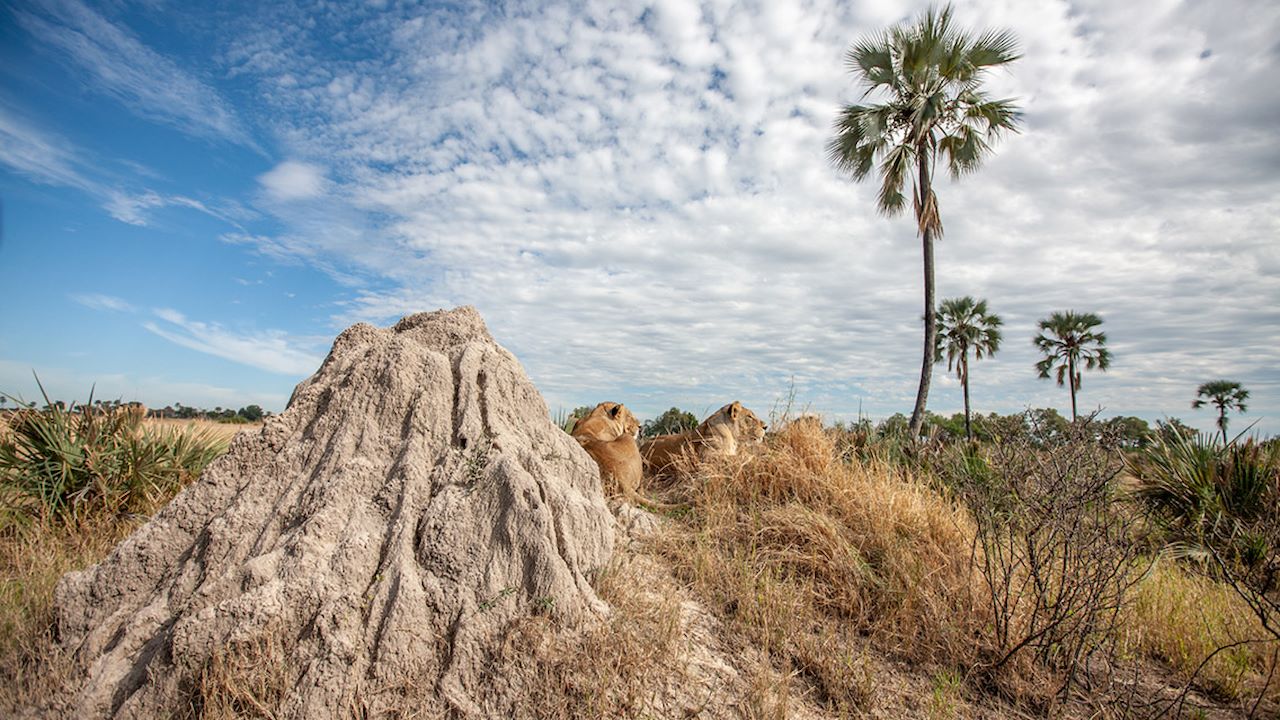 Iconic Okavango Delta
Diverse habitats and a dense concentration of wildlife make for thrilling encounters at Chitabe Lediba. With half the concession's northern border embraced by the famed Moremi Game Reserve, and permanent water channels on the eastern and western boundaries, a diverse range of Delta habitats are just waiting to be explored.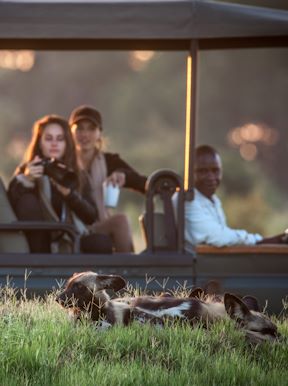 Game drives
Thrill to some of the Delta's rarer creatures.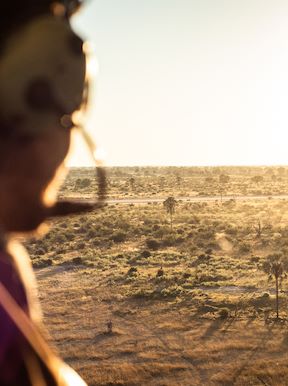 Helicopter
Helicopter over the wonder that is the Okavango.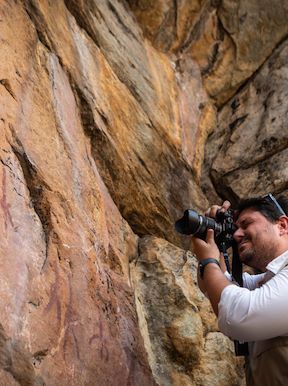 Tsodilo Hills excursion
Discover a vibrant culture, both past and present.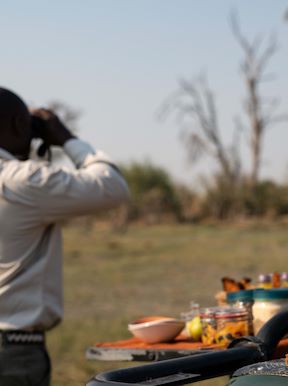 Birding
Look for some of the hundreds of bird species.
EXPERIENCES
Chitabe Lediba experiences
On a game drive, scout for elephants, or wait for them to pass by camp. At night search for owls, genets, bushbabies, and many other nocturnal creatures. Take a guided bush walk to appreciate the smaller fauna and flora. Gather around the camp fire with friends and be regaled by tales from our loyal staff, many with more than a story or two to share.
MAP
Explore camps in the Okavango Delta
Chitabe Lediba sits at the heart of a large ecosystem. Together with sister camp, Chitabe, they have access to over 22,000 hectares of pristine Okavango Delta wilderness. Feel the steady beat of adrenaline as you watch a lioness stalking, almost invisible in the tawny winter grass. Or listen to the greeting growls and squeals of wild dogs. This is Chitabe. This is Africa.
Go to destinations map
SIMILAR CAMPS
Similar camps we think you'll love
Once you've sunk your toes into African soil, and seen the beauty of a billion stars at night, you're bound to return to Botswana, again and again. Chitabe Lediba will always be waiting with open arms, but if you're looking for something a little different, you'll also find it among our vast selection of camps throughout Africa.
JOURNAL
Chitabe Lediba featured stories
Many who come to Botswana's Chitabe Lediba think twice about sharing their adventures, to keep this special piece of Africa to themselves. We think Chitabe Lediba's majestic beauty and abundant wildlife experiences are simply too good not to share. Here are a few stories.
See all stories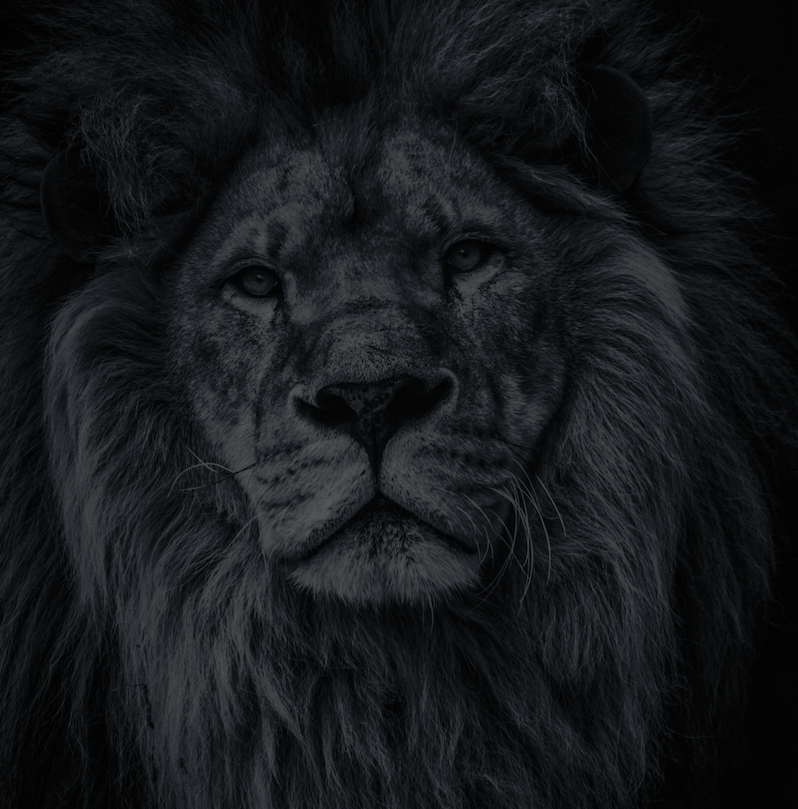 Let's plan your next journey
Ready?
When we say we're there every step of the way, we mean it, literally. From planning the perfect circuit, to private inter-camp transfers on Wilderness Air, and easing you through Customs. We're with you on the ground, at your side, 24-7, from start to finish. Ready to take the road less travelled? Contact our Travel Designers to plan an unforgettable journey.