In this, our annual Wilderness Safaris roundup, we're once again reflecting on all the good news and successes enjoyed this year. From new camps being launched – expanding our conservation footprint, to beloved camps being rebuilt, ground-breaking conservation projects and life-changing projects run by our Children in the Wilderness programme, there's a host of reasons to be proud of what our teams have accomplished in the space of a year. Below, in no particular order, are just a few of these inspiring highlights.
The opening of our first savannah camp in Rwanda
On 1 May we proudly opened Magashi Camp in Rwanda's Akagera National Park. Magashi, overlooking the beautiful Lake Rwanyakazinga, is home to abundant and diverse wildlife species. The camp's core purpose is rooted in the conservation and sustainable operation of the country's last protected savannah ecosystem, and has already made great strides in conservation-related projects – one of which is leopard tracking, a project in place to monitor, habituate and ultimately ensure the survival of these enigmatic cats.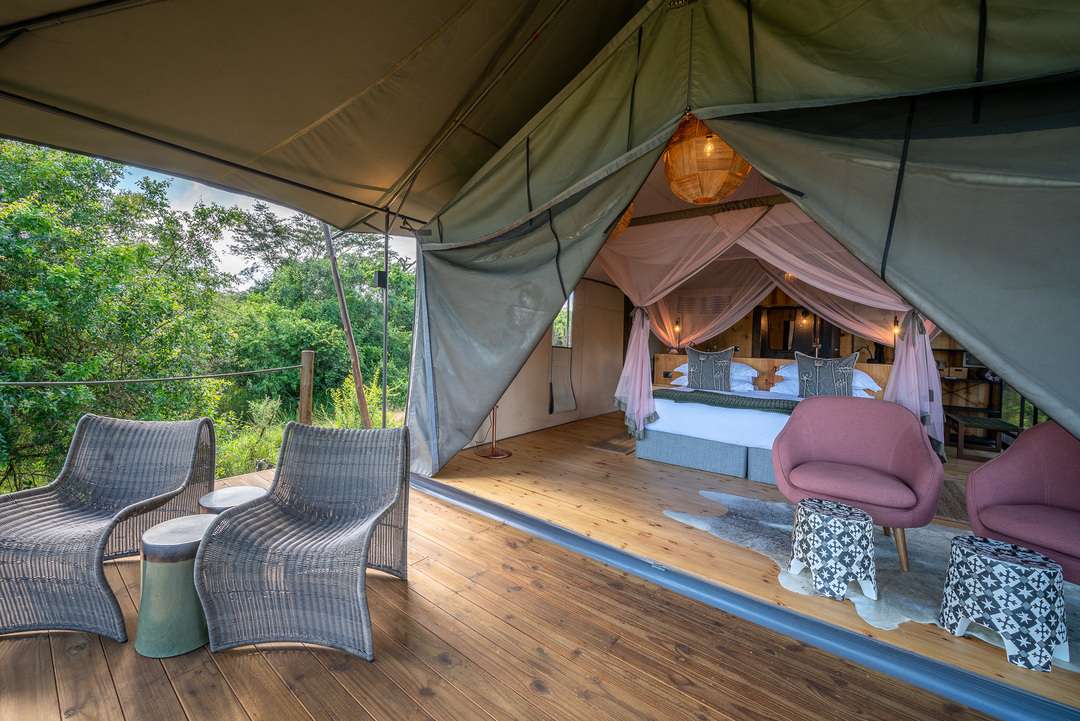 King's Pool – Linyanti's legendary camp is rebuilt
In June we re-opened King's Pool – our legendary camp situated in Botswana's productive Linyanti wilderness. The camp's reinvigorated purpose, and new look and feel, ensure that guests experience a life-changing journey and contribute to the biodiversity conservation of the Linyanti during their stay.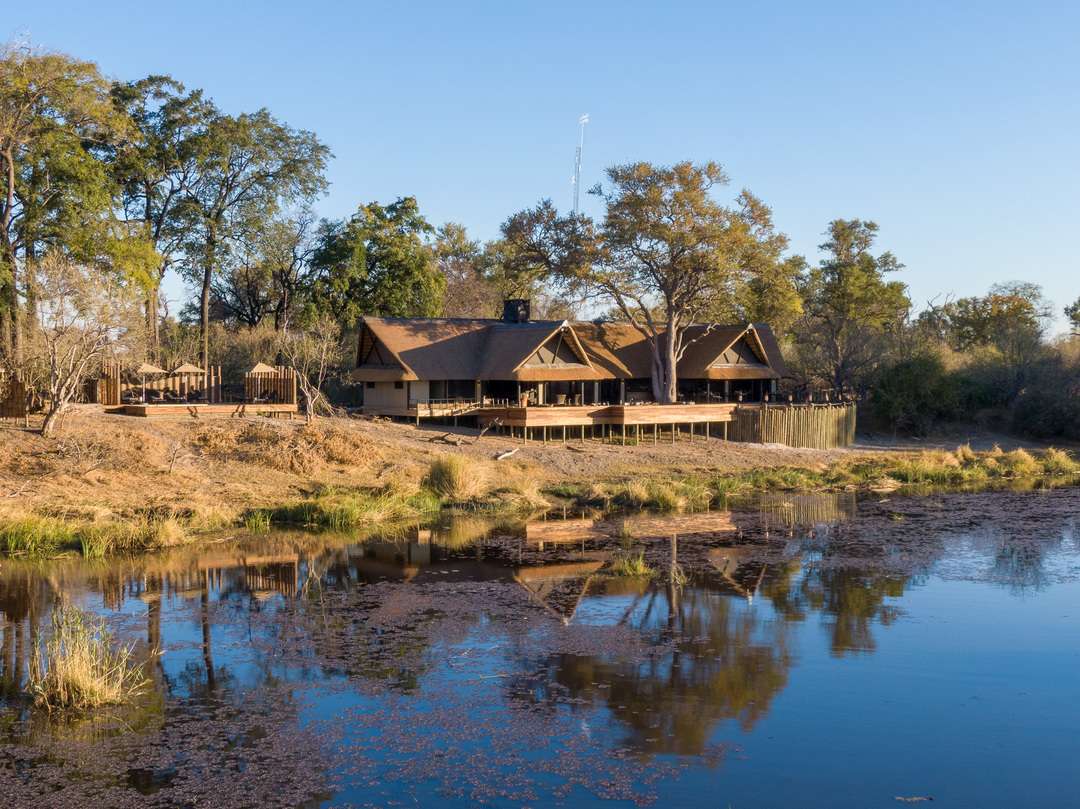 Coinciding with the opening of the camp, helicopter flights in the Linyanti were introduced as an optional extra activity. Not only do the helicopter flights offer a thrilling adventure, they also perform an additional security role, assisting our conservation team with wildlife monitoring and monthly wildlife counts in the more remote areas of the concession.
The opening of Jao and Jacana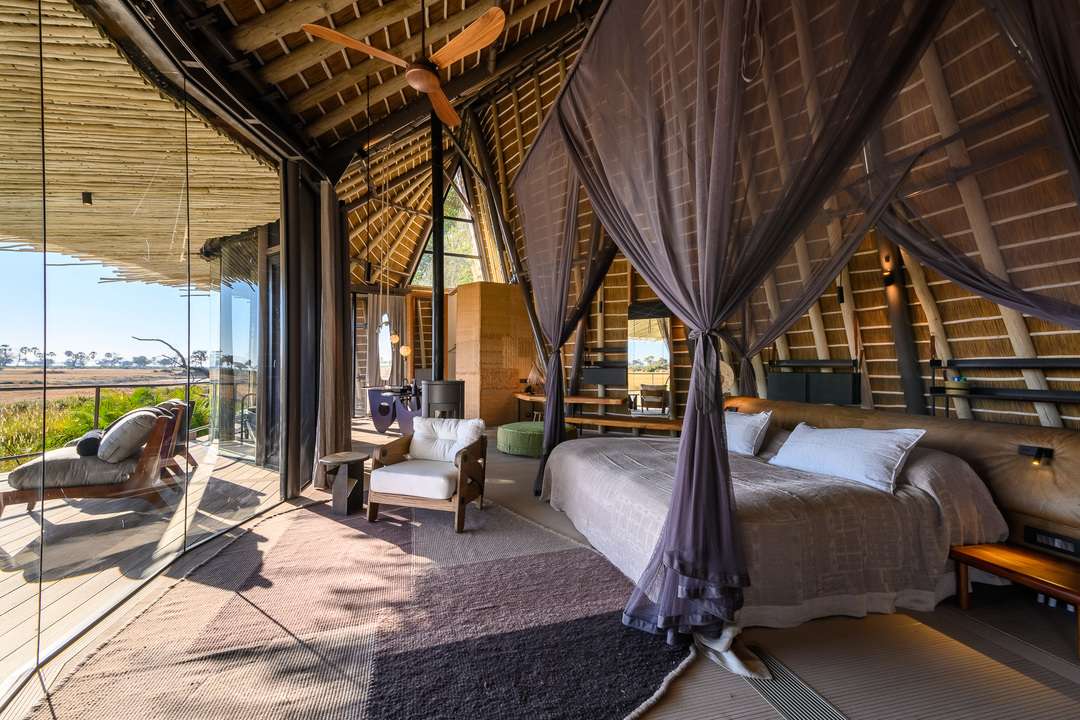 Set on a remote island in the Okavango Delta, much-loved Jao reopened its doors in June. With a fresh and contemporary appearance, Jao is committed to its core purpose of conserving this unique ecosystem – the water, the land and wildlife that call it home.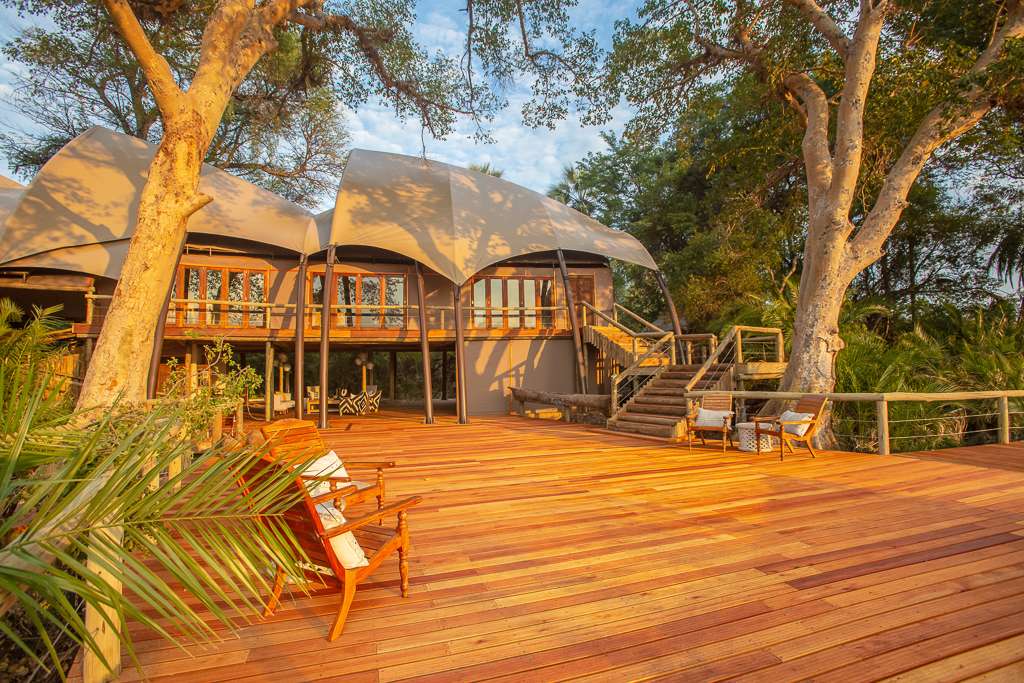 Closed for renovations for three months, Jacana reopened on 1 April. The camp, located on a beautiful island in the Jao Concession is now 100% solar-powered. Read more about the camp rebuild here.
14 years of riding for Children in the Wilderness
2019 saw the completion of The Nedbank Tour de Tuli's 14th mountain bike fundraising event for Children in the Wilderness. This was also the 12th consecutive year that riders have had the opportunity to experience the Greater Mapungubwe Transfrontier Conservation Area.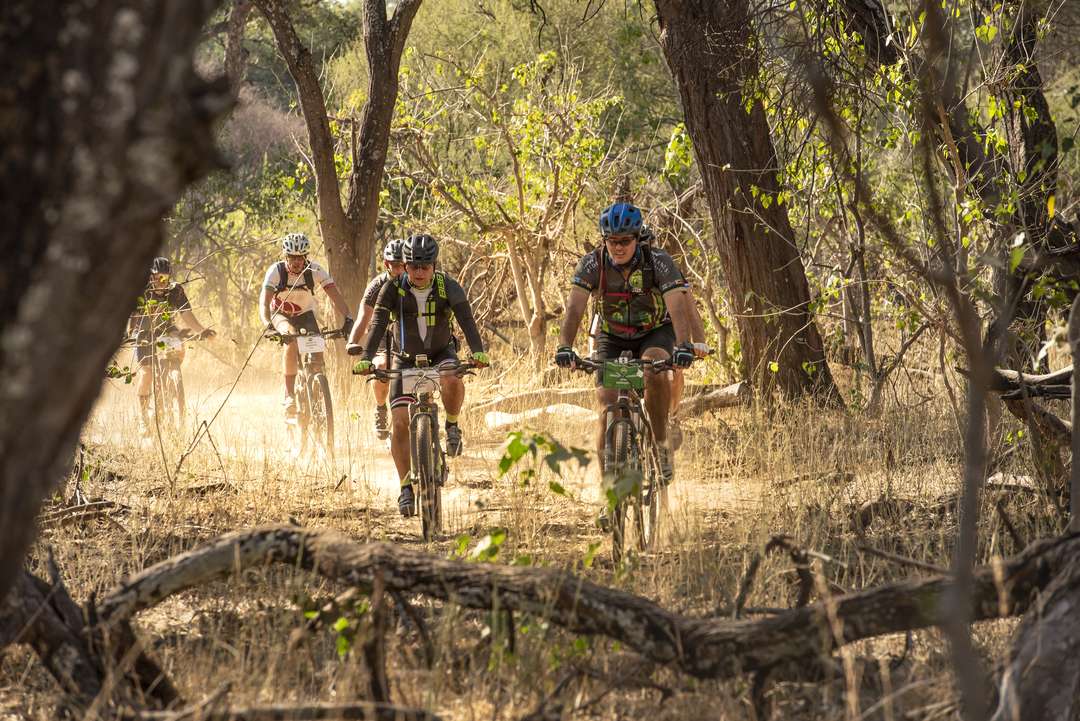 "Each year that I'm involved in the Tour, the energy of our volunteers impresses me all over again. In combination with the camaraderie between the riders and the generosity of our sponsors and donors, it creates a wonderfully positive atmosphere that has to be experienced to be believed. I would urge anyone who has not yet ridden the Tour to commit to crossing it off their bucket list in 2020". – Tour Director Nicola Harris
Watch the 2019 Tour video here
Children in the Wilderness 2019 highlights
Year on year, Children in the Wilderness continues to impact the lives of thousands of children living in rural wilderness areas. The programme aims to facilitate sustainable conservation through leadership development and education of children in Africa. With huge successes enjoyed in 2019 including a new Eco-Club curriculum, the launch of a Zimbabwe all-girls YES Club and our first CITW conservation camp in Rwanda, and many more, here are a few other heart-warming stories we are proud to share:
Many rural Zimbabwean children never dream of owning a new pair of shoes, often living with worn-out hand-me-downs or simply going barefoot. The concern is the long distances many of these children cover daily to get to school over rough and wild terrain. Thanks to an amazingly generous donation of The Shoe That Grows from a Wilderness Safaris guest, 45 children in Hwange's Tsholotsho District received a brand-new pair of shoes recently.
Victoria Falls-based African Ant-ics supports the Tsholotsho Women's 'War on Plastic' income-generating project, facilitated by CITW in Zimbabwe, selling on the basketware to an international audience. The products are ideal for use in the hospitality industry, and a lot of their ladies' base material is recycled plastic from camps and lodges within Zimbabwe. What's more, every product purchased supports a child with school fees.
Don Heyneke is the co-founder of Escape Safari Co, and is also an avid mountain biker, having attended the Nedbank Tour de Tuli twice as a Cyclist Leader. So what better adventure for Don to join Children in the Wilderness than on the Jacana annual camp in Botswana's Okavango Delta…. "In a nutshell, I think the programme was brilliant and the mentors go to extraordinary lengths to make the camp a success for the children! It was honestly inspiring to see!"
In June 2019, in a joint collaboration with 4x4outfar, Global Vision 2020 and explore4knowledge, Wilderness Safaris played a key role in a humanitarian project that brought eye screening to more than 2 500 children in eight Children in the Wilderness affiliated schools. Read more.
Out now, Eco-Stars is an annual Children in the Wilderness publication, providing readers with an overview of the programme, and the opportunity to meet some of its Eco-Stars and learn more about their regional successes. Read it online here, or look for it in Wilderness Safaris camps from January 2020.
Wilderness Safaris 2019 Photographic Competition – Capture the Soul of Africa
On 28 November we announced the winners of our annual Photographic Competition, which encouraged participants to Capture the Soul of Africa through exceptional wildlife and landscape photography. Now in its third year, the competition set out to harness Africa's passion, with images that inspire the positive action that helps to conserve and restore the continent's wilderness and wildlife.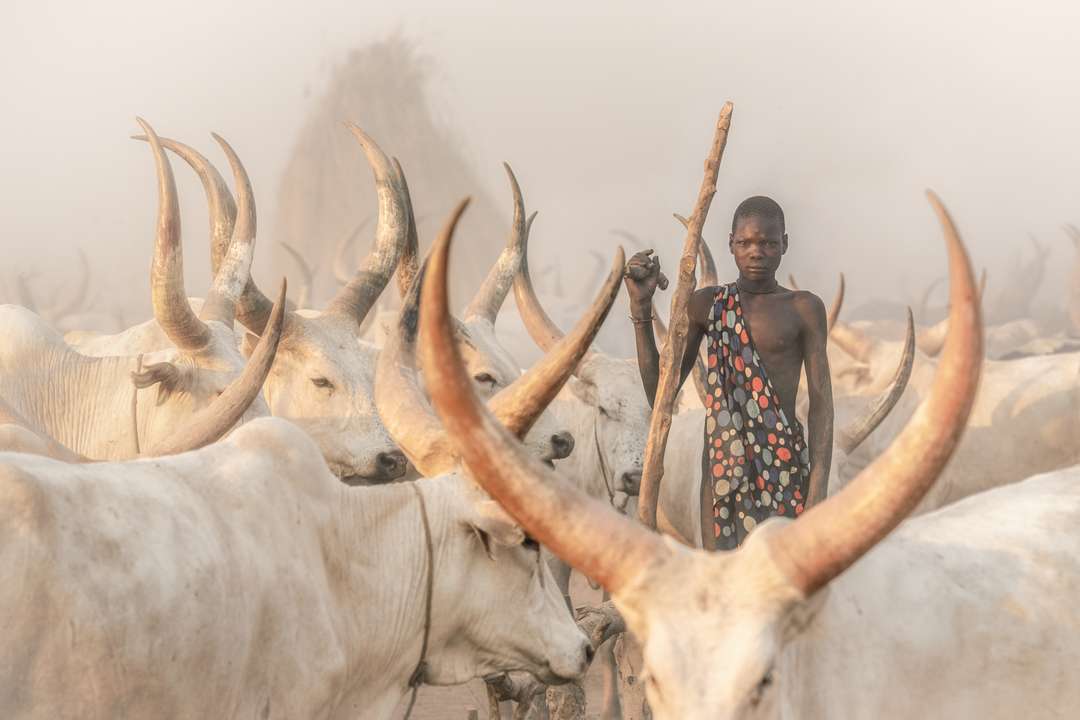 "We received a particularly high calibre of entries showcasing Africa's remarkable beauty, and would like to congratulate our winners and thank all our participants, who played a significant part in ensuring that we continue to fulfil our purpose of protecting Africa's wilderness and wildlife. The 4 000 entries raised over R225 000, which has been channelled equally to our beneficiaries Children in the Wilderness, Namibia's Desert Lion Conservation Project and our new Gishwati Reforestation Project in Rwanda". – Carel Loubser, Wilderness Safaris Senior Brand Manager
Zimbabwe Wild Dog Relocation
During September, as part of a life-changing conservation project between Wilderness Safaris Zimbabwe, Painted Dog Conservation and Capmount Lodges, a pack of wild dogs was moved from Hwange to Chikwenya Camp at Mana Pools. The dogs, which had been causing havoc with local livestock, were translocated in a move that will help increase the current wild dog population in Mana Pools while mitigating the threat of human-wildlife conflict in Hwange.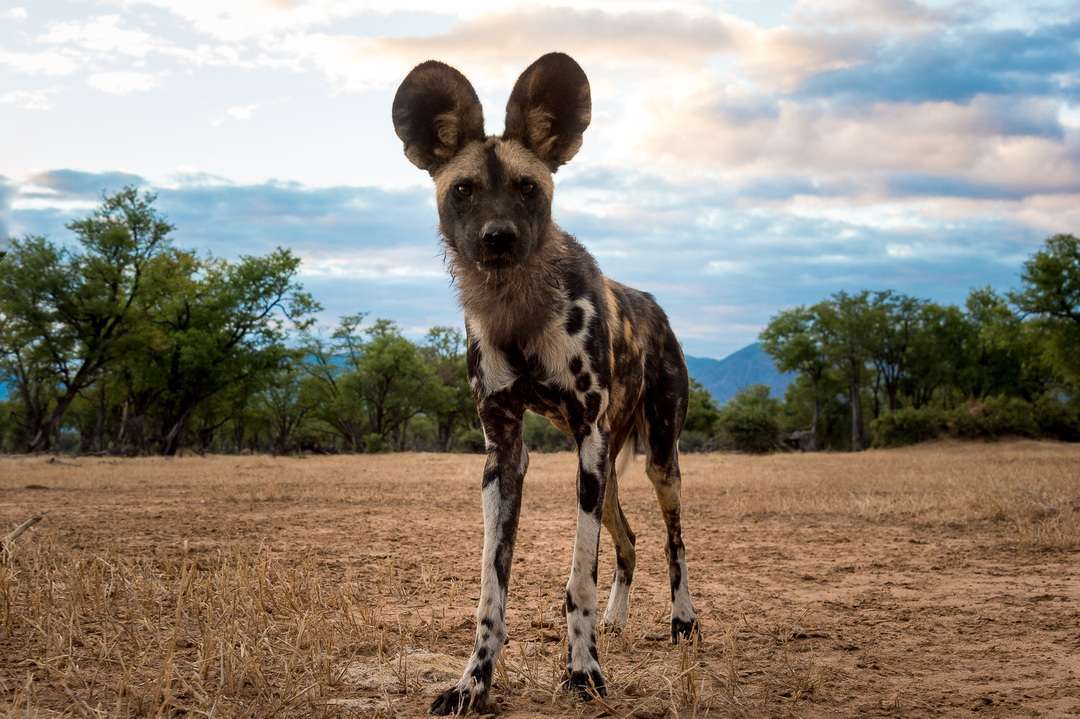 Celebrating 16 prestigious awards this year
We love what we do and are proud of our achievements, and naturally it is very affirming to be acknowledged by others. This year we are thrilled to have been recognised with a number of awards for outstanding tourism services and our contribution to conservation and community. More recently we received the exciting news that Bisate, Mombo, Little Mombo and Hoanib have been included in the Condé Nast Traveler's 2020 Gold List of exceptional places to stay in the world. Compiled by the publication's editorial teams in New York and London, the Gold List spans six continents and 50 countries. The winners have been announced online here, and will also be featured in the January/ February print issue next year.
Partnering to Save Lions
In partnership with the Lion Recovery Fund (LRF), the Lionscape Coalition was launched in 2019 by Wilderness Safaris, &Beyond, Conservation Travel Foundation by Ultimate Safaris and Singita, to raise awareness for declining lion populations, as well as to generate funding for the LRF to implement numerous projects in Africa. To date the LRF has deployed more than USD5.5 million in support of 59 projects by 34 conservation organisations across 18 countries.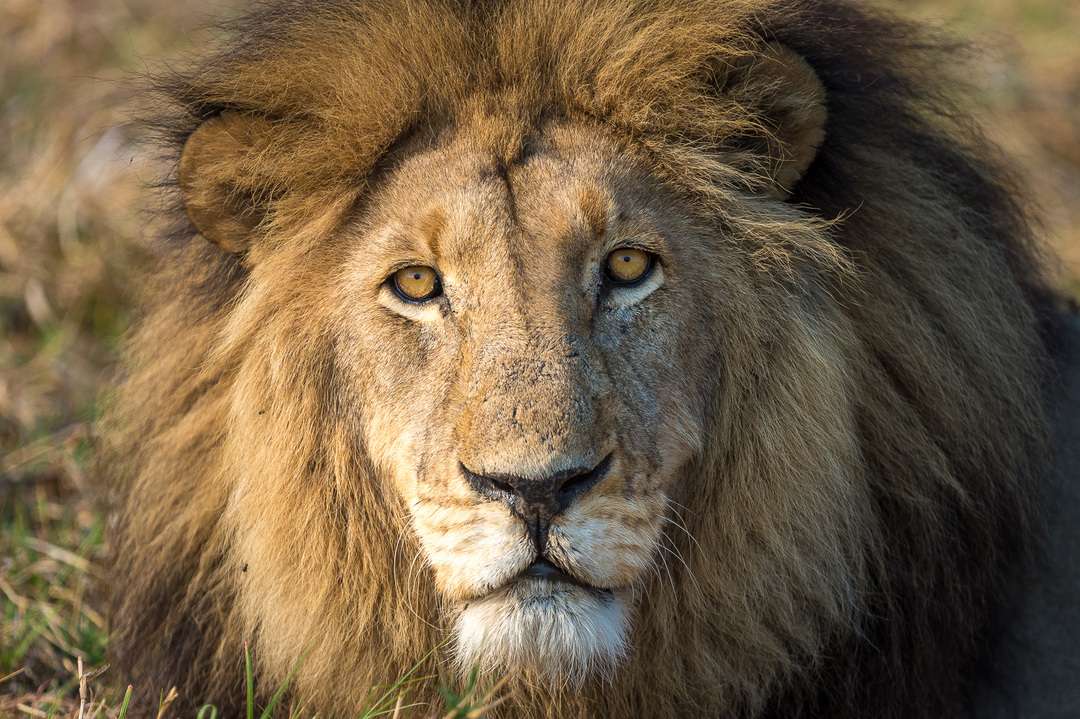 On 10 September 2019, the Lionscape Coalition won the coveted 'Conservation and Sustainability' award at Pure Life Experiences in Morocco. Hosted annually, this niche travel show and awards ceremony celebrates the ability of the travel industry to profoundly change the world. Read more here.
Sustainability and Conservation Achievements in a Nutshell
Wilderness Safaris currently has 17 x 100% solar powered camps – an investment of more than USD5.1 million
Magashi Camp in Akagera National Park, Rwanda, is our latest 100% solar camp
Overall carbon emissions have decreased by 14% from 97 to 83 kilograms CO2e per bednight sold since 2012
Our 'War on Plastic' continues with measures being rolled out in Namibia and our Zambezi region, following the initial launch in Botswana
Bisate's on-site nursery has already produced more than 100 000 indigenous tree seedlings every year since opening. We estimate that some 30 000 trees – principally hagenia, dombeya, neuboutonia, hypericum, lobelia and bamboo – have to date made it to a stage of maturity that makes them independent of our care. We are extremely proud of our pioneering reforestation programme that has inspired other operators to follow suit and has resulted in the return of numerous endemic species to the area.
With generous donations from Bisate Lodge guests, Wilderness Safaris, in partnership with the Dian Fossey Gorilla Fund International and Rwanda Development Board (RDB), have rehabilitated the existing water infrastructure at Bunyenyeri and Bushokoro, both situated close to Bisate Lodge and Bisate Primary School in Rwanda's Musanze District
We have also launched a biodiversity monitoring programme in our Linyanti and Vumbura concessions, with the aim of helping to improve scientific knowledge and management of the area's biodiversity. This exciting initiative has already yielded some interesting discoveries.
Wilderness Safaris' non-profit partner, Wilderness Wildlife Trust, has funded the installation of solar pumps at Makalolo and Airstrip 2 pans in Zimbabwe's Hwange National Park.
Wilderness Safaris, in partnership with African Parks, the RDB and WWT, is facilitating the first elephant study in Akagera National Park. The research will provide valuable information about the Park's current elephant population and enhance its conservation.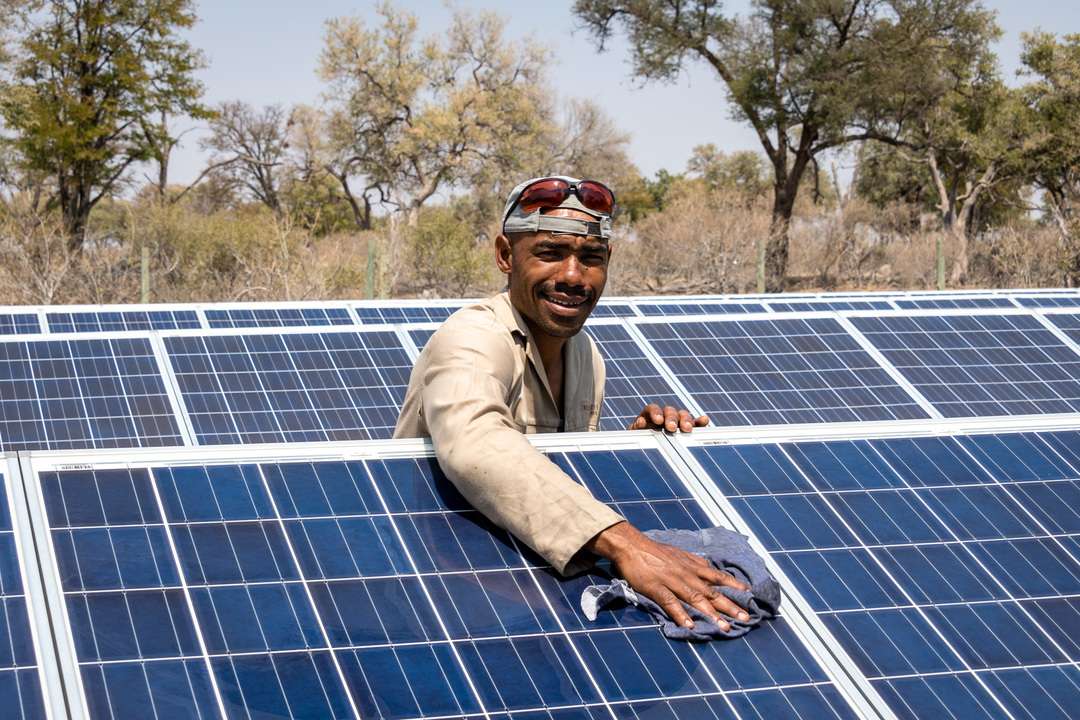 And that's a wrap!
We'd like to close off with this video by Wilderness Safaris Managing Director Dave Bennett. Dave recently shared a message of thanks with our 2 500 employees, reflecting on the incredible year that was – a message we believe should also be shared with each one of our guests and loyal supporters, for the difference you make in helping us conserve and restore Africa's wilderness and wildlife.
Thank you for being part of our purpose.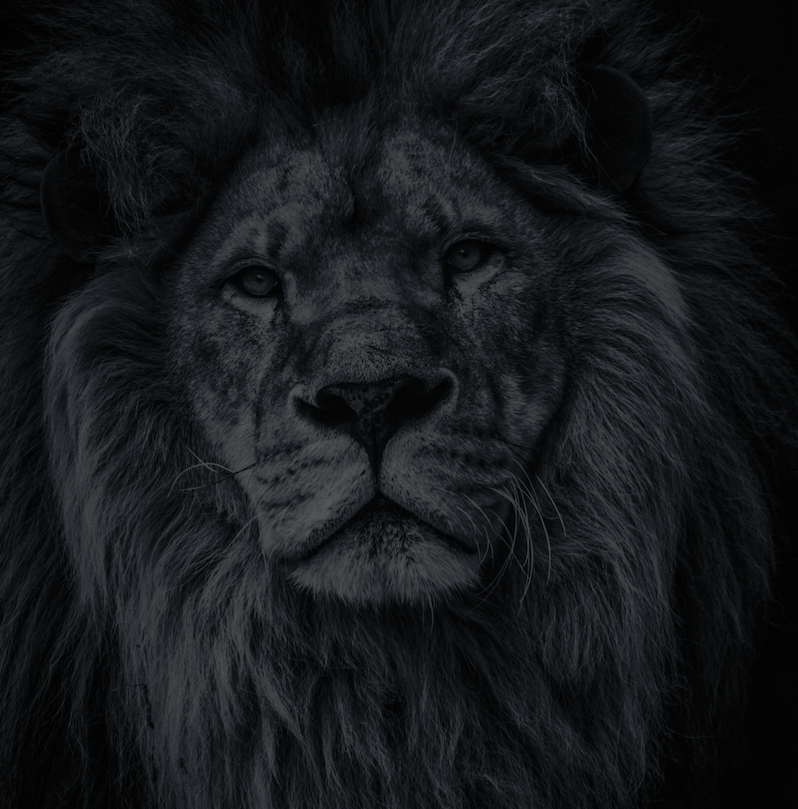 Let's plan your next journey
Ready?
When we say we're there every step of the way, we mean it, literally. From planning the perfect circuit, to private inter-camp transfers on Wilderness Air, and easing you through Customs. We're with you on the ground, at your side, 24-7, from start to finish. Ready to take the road less travelled? Contact our Travel Designers to plan an unforgettable journey.